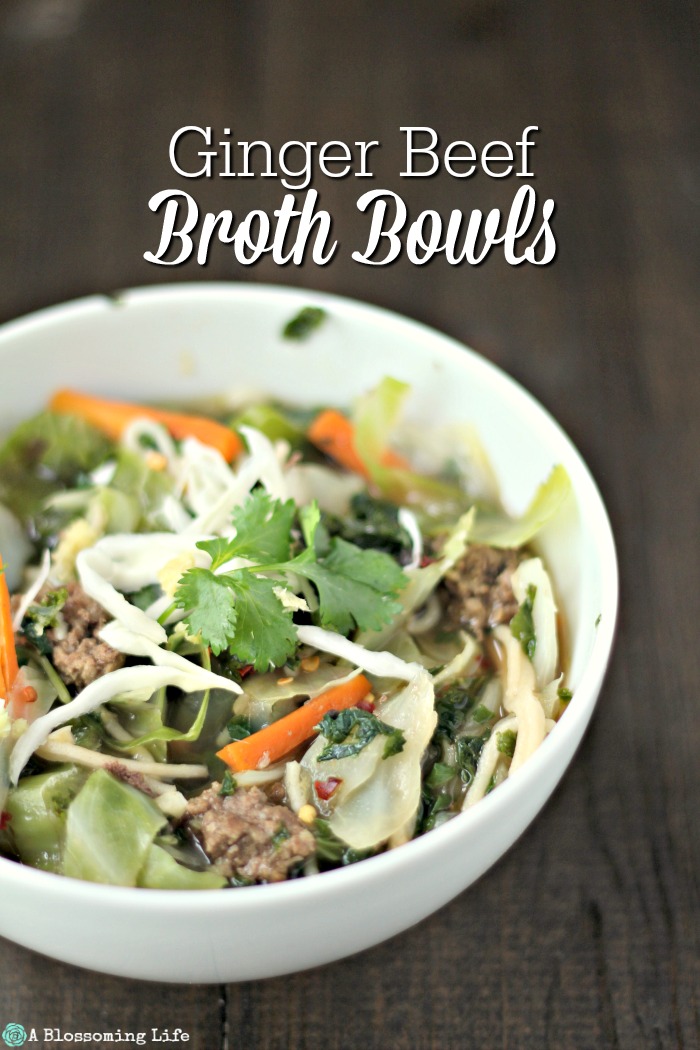 Not going to lie… I've been in a rut. A food rut. Dinner always seems to sneak up on me after a long day of cleaning, chasing a toddler, and asking "what does a (insert animal) say?" for the hundredth time. By dinner time, forget about it. I would rather sit on my butt and have my hubby make dinner (with which he has improved tremendously since the unseasoned chicken breast he served me when we just started dating). Just being real with you, my friend. Mama needs a break too, right? Well, this delicious ginger beef broth bowl can be thrown together in minutes and acts as a great way to use up leftovers. Because we all know leftovers are the bomb ( is that totally uncool to say that now?).
I had this great idea to make this for dinner one night, and it was so tasty. Even hubby told me it was really good. If you knew him, you would know that is a crazy good compliment. Usually, I have to ask him how something is, and he responds with "yeah, it's fine." Give me some passion, gush all your feelings about the food, what do you taste, do you want to date it I mean eat it again? By him saying it's really good, I know it's a keeper and we will make it a lot more. Like tacos. It's always tacos.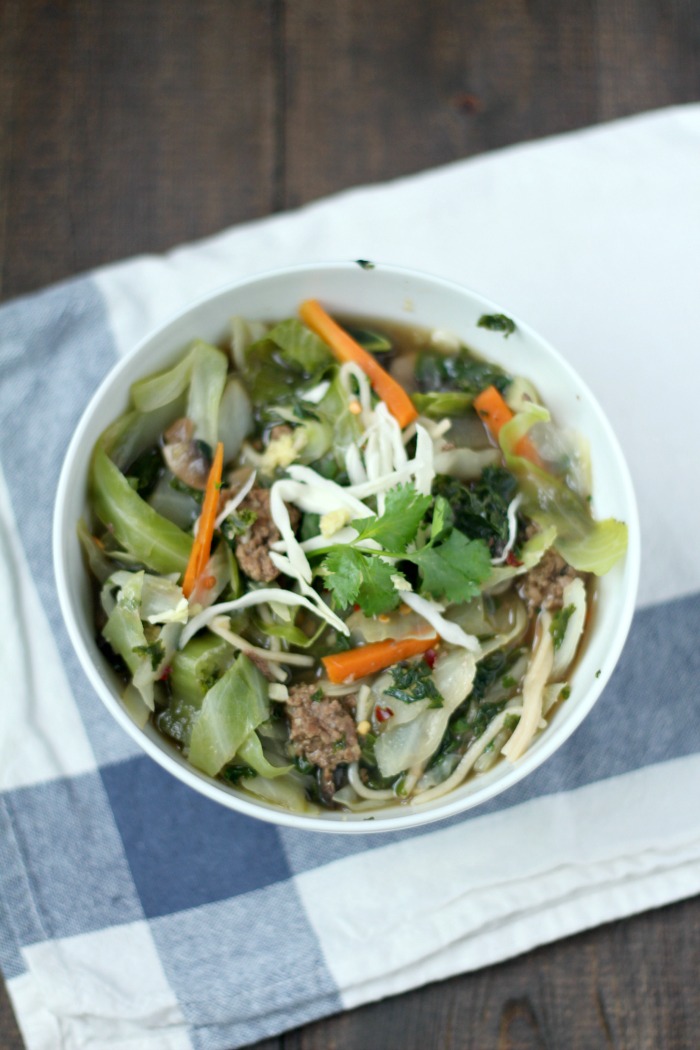 We host small group on most Tuesday's, and everyone brings a little delicious something, and we share a meal together. We have some really good cooks there, like Libby. Everything she makes is delicious, although she would tell you about a pumpkin bar fail that I still think was delicious. My husband told me I shouldn't just bring cookies or my go-to…salad, and we needed real food. Blahhh. Sometimes he's right. So, this broth bowl was the answer again, two days in a row, because it was that tasty. While enjoying the company of my lovely friends, they kept asking for the recipe and saying how delicious the broth bowl was. Uhhh, this doesn't happen to me often. Most of my food is sub-par. But hey, I'm learning and getting better… hopefully. So, while I loved my friends asking for the recipe, I had to keep saying "well… it's in my head." Then my pregnant friend texted me a few days later saying she was craving the broth bowl, and I needed to get on making that recipe.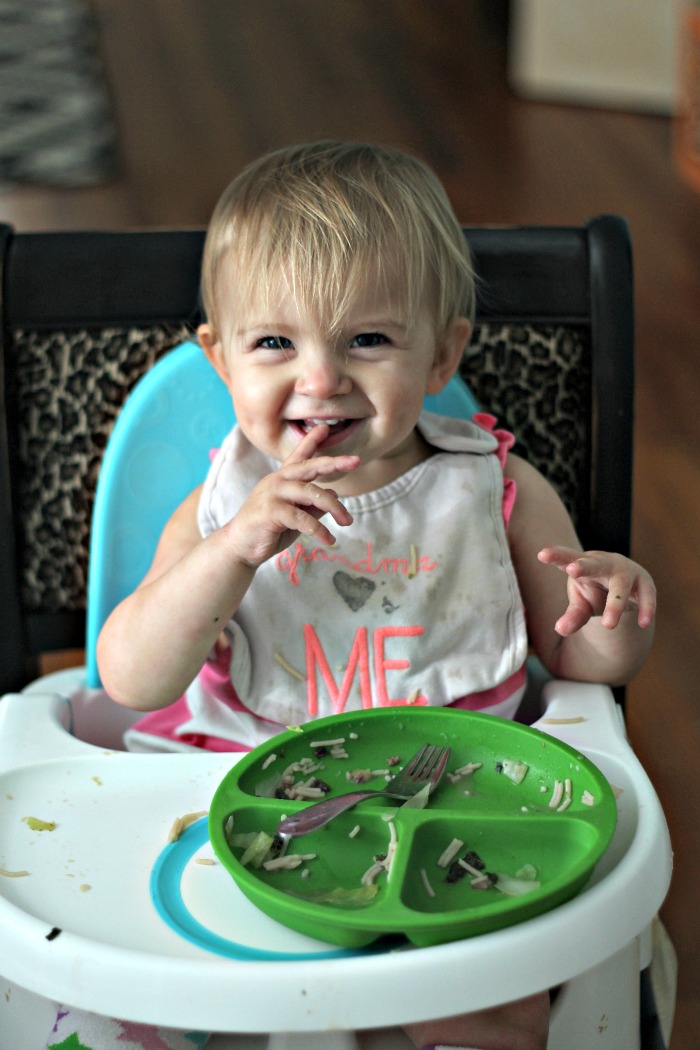 So, here you go my friends. This really delicious and simple meal. Kid approved, too! A simple and flavorful beef broth is infused with mushrooms, ginger, and garlic. Cabbage, swiss chard, and carrots are simmered in. Then, the broth is topped with noodles and ground beef.
Ginger Beef Broth Bowls
2016-11-06 12:54:32
Simple and flavorful beef broth is infused with mushrooms, ginger, and garlic. Cabbage, Swiss chard, and carrots are simmered in. Then, the broth is topped with noodles and ground beef.
Ingredients
6 cups beef broth (homemade or store-bought)
1 carrot, julienned or chopped
4-5 cloves garlic, diced
5 mushrooms, sliced
1 cup shredded cabbage
1 cup swiss chard, kale, or other greens
1 cup cooked noodles (I used rice noodles, or omit for paleo/Whole30)
1/4 to 1/2 lb cooked ground beef (leftover from another meal)
1 tsp fresh ginger, grated
handful of fresh cilantro chopped
salt to taste
pinch red pepper
Instructions
Brown ground beef and make noodles according to package and set aside (if you don't have these items already leftover.)
In a large saucepan, add garlic, beef broth, ginger, and mushrooms. Bring to a simmer.
Add julienned carrots. Allow to simmer for 5 minutes.
Add in cabbage, kale or swiss chard, ground beef, and cilantro. Simmer for 5 minutes.
Add noodles to each serving bowl. Spoon soup over noodles, salt to taste, and enjoy.
Notes
For paleo and Whole30 options, omit the noodles or use zoodles.
A Blossoming Life http://ablossominglife.com/