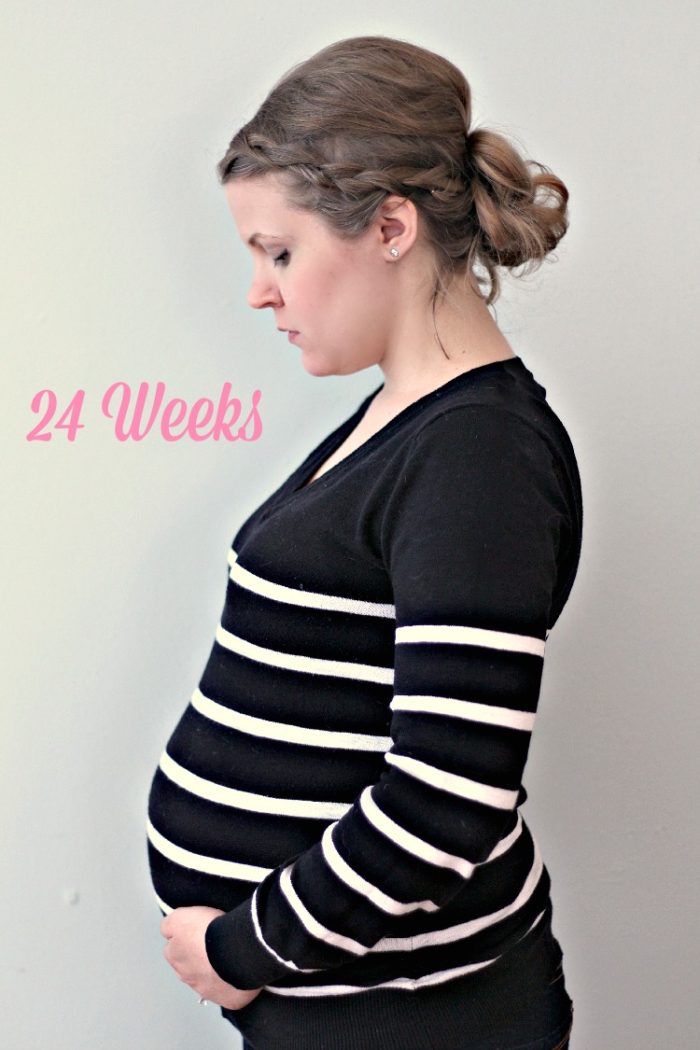 So this post is a little late… I planned to post it last week and forgot. Oops! Can I blame pregnancy brain? But here you go. My once a month pregnancy update. This week is week 24… well 25. Can't believe it's going by so fast. Next month I already have a baby shower yikes!
Size of the baby… 1.5 lbs, also the size of ear of corn.
Weight gain so far… 18 pounds. A little more than recommended oops. I blame the lack of exercise with all the snow and cold weather we have gotten. Luckily next week is suppose to be in the 60's.
Cravings… Still burgers and mustard. Also, guacamole, broccoli and some hearty foods like Alfredo pasta and baked potatoes with lots of butter.
Fun news… Baby is kicking like crazy. It's so fun to feel and see. Unfortunately, my belly button is disappearing.
The baby room is coming along. We had all of the electrical replaced in the house so now the hubby and friends can hang drywall. So hopefully we will have everything done in the next 3 weeks. Well at least the main things. Then there is always decorating. Can't wait to do that!
Two weeks ago, the hubby and I went on a baby moon to Florida. It was a wonderful and relaxing time until we came back to freezing temps and snow. Vacations never last long enough.
That's all for now. Pregnancy has been going great!