25 Non Candy Ideas to Stuff Easter Eggs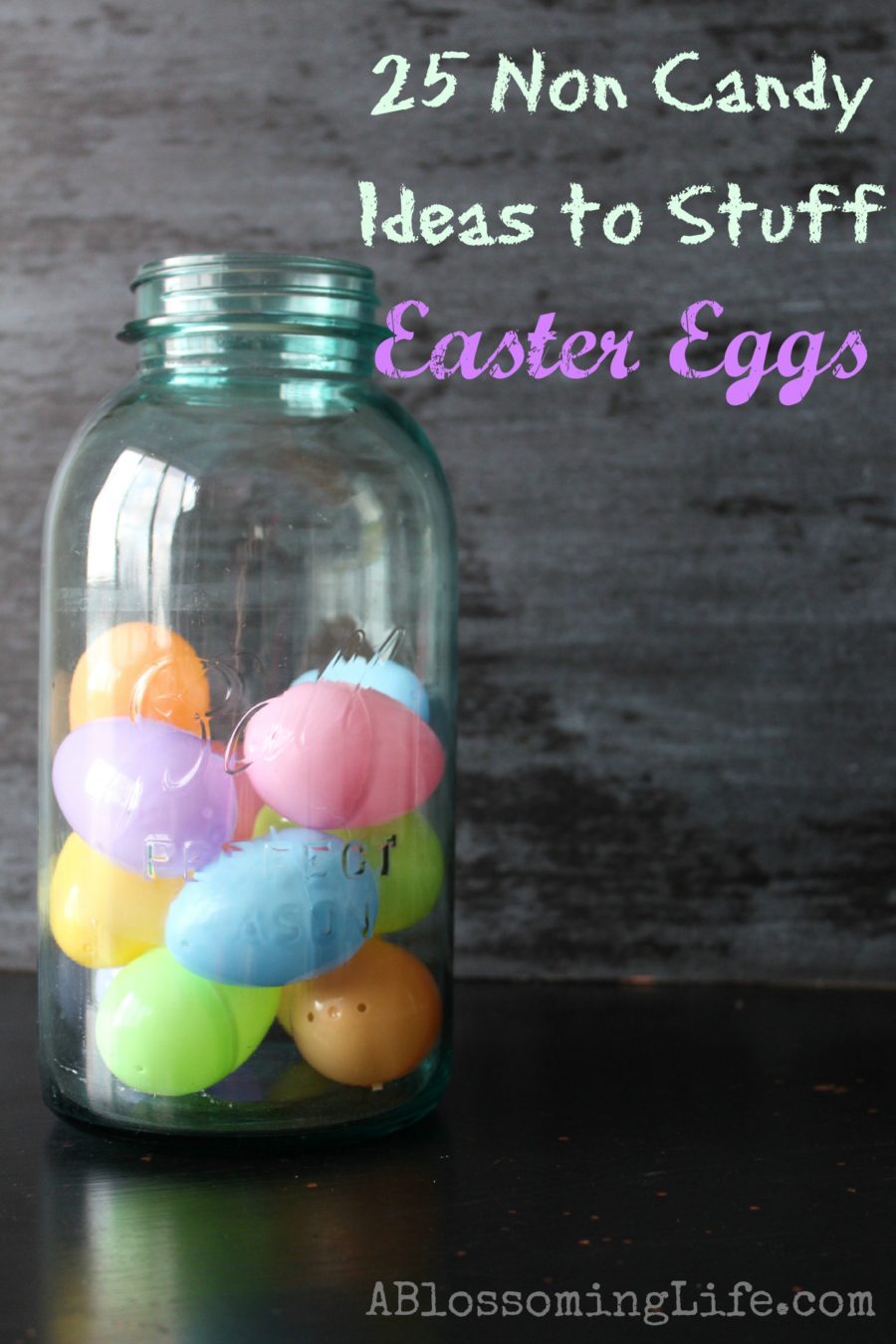 Growing up I loved Easter egg hunts! All my cousins would come over and our parents would hide eggs all over our house! We would race to find them and see how many we could get. Honestly our eggs had either chocolate eggs or money in them ha! Ahem! No wonder we had so much fun! Every holiday seems to be full of unhealthy food and tons of candy! Here are some ways that you can get rid of all that candy and still have lots of fun! Just think… Less candy equals less crazy sugar high kids! Nice right?
25 Non Candy Ideas to Stuff Easter Eggs
Stickers
Bouncy balls
Whistles
Erasers
Hot Wheel cars
Plastic critters (like bugs)
Mini Play Doh
Temporary tattoos
Nail polish
Sponge capsules that expand in water
Whole fruit fruit snacks (or other healthy snacks like whole grain cereal, trail mix, etc.)
Fun band aids
Fun notes
Bracelets/necklaces
Bubbles
Barbie clothes or shoes
Coins
Silly bands
Lip balm
Hair accessories
Earings (clip-on/pierced/or stickers)
Rubber stamps
Magnets
Rings
Small action figures (dolls or like army men)
There you have it! 25 things you can stuff into eggs that are not candy! Kids will still love trying to search for all the different and creative treasures! They won't even miss the candy!
What are some things you stuff into easter eggs?
I party here…