5 Minute Hairstyle: The Half Braid
Hey ladies! I'm back again sharing another 5 Minute Hairstyle. This week it's all about braids! I have a thing for braids… They are just so simple and classy.
You can almost never go wrong with a braid. Remember all of these 5 minute styles start out the same way, with you sleeping in a french braid the night before.
That way you can just shake out your hair in the morning and then do something fun, like this half braid style, and your ready for the day!
5 Minute Hairstyle: The Half Braid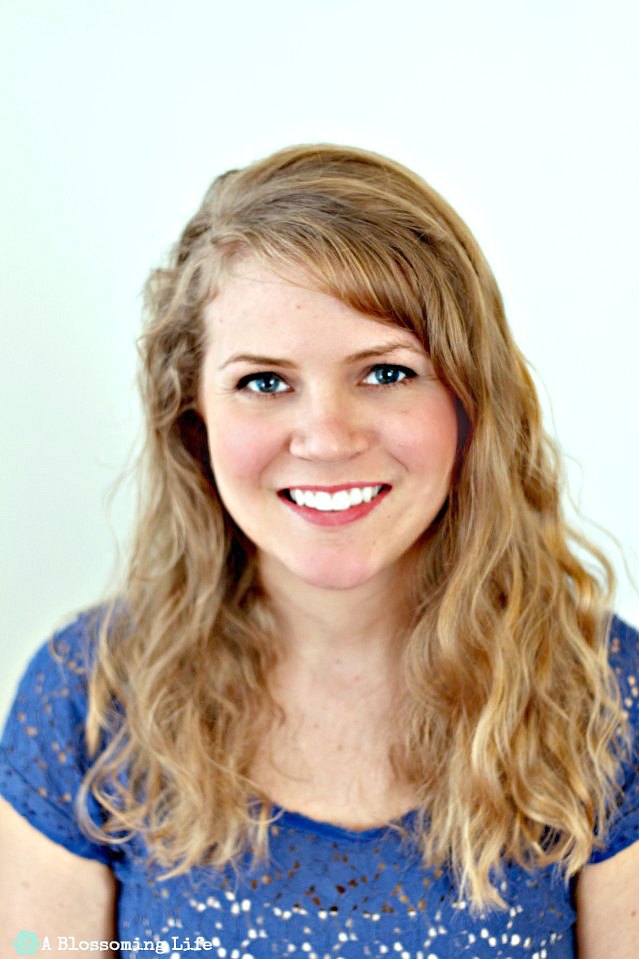 French braid your hair, go to bed, and in the morning shake it out.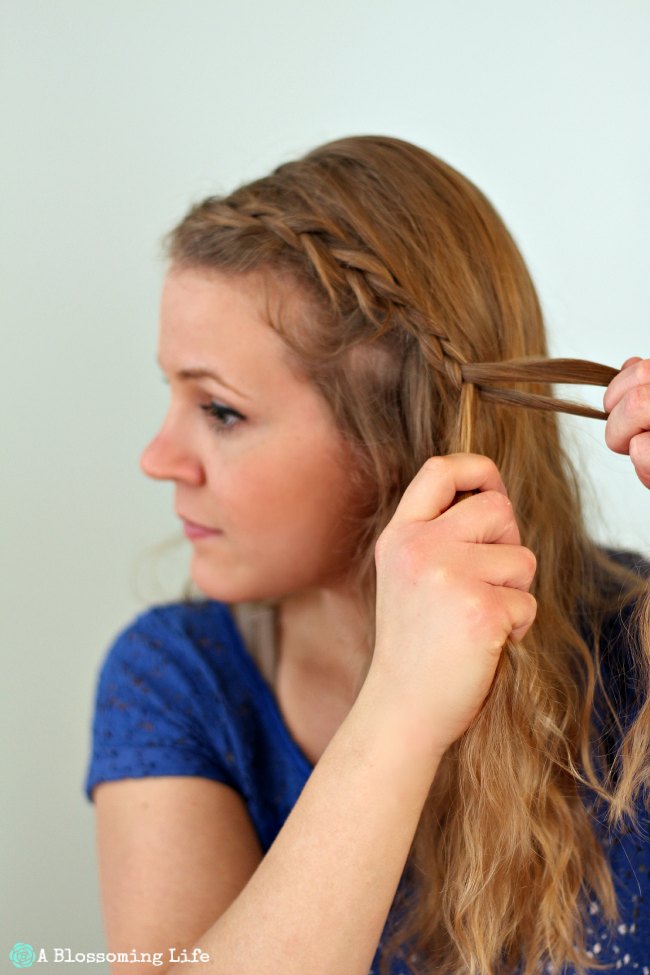 Braid a small portion of your hair starting near the part, and braid all the way down to the ends. If you have bangs, it works better to french braid your hair so your bangs get included.
On the opposite side, take a small portion of hair and braid, pulling the hair back as you braid. That way it lays flat.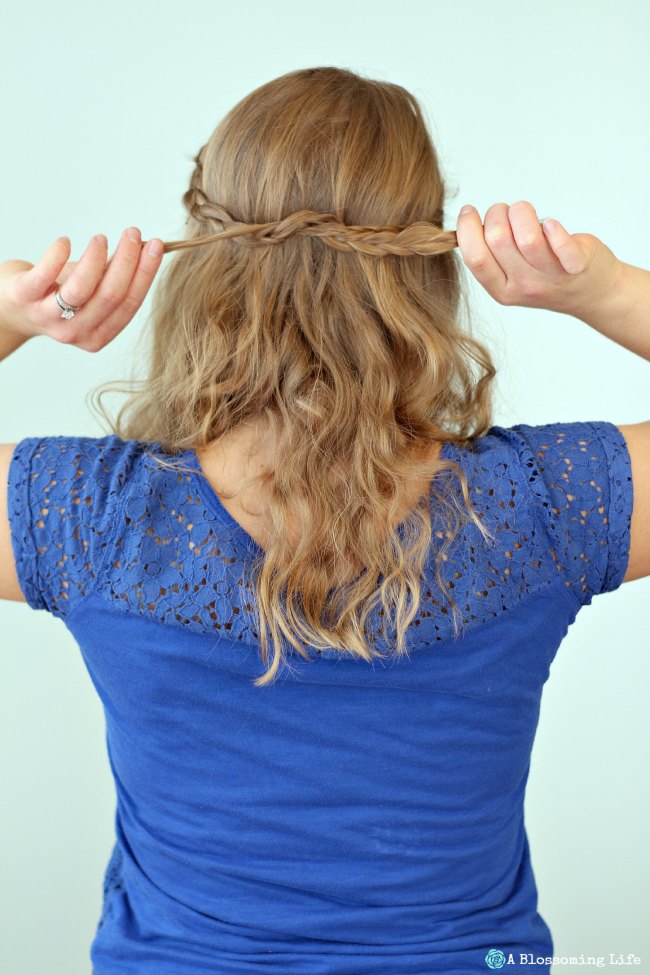 Cross the two braids and tie once. Like you were tying your shoe without the bunny ears. Secure with a bobby pin, hiding it right where the braids cross. That's it. All done! See wasn't that simple.
And for a fun little behind the scenes action… This was what was actually happening during the photo shoot. The big grumpy husky wanted to get in on the action. She's so very helpful.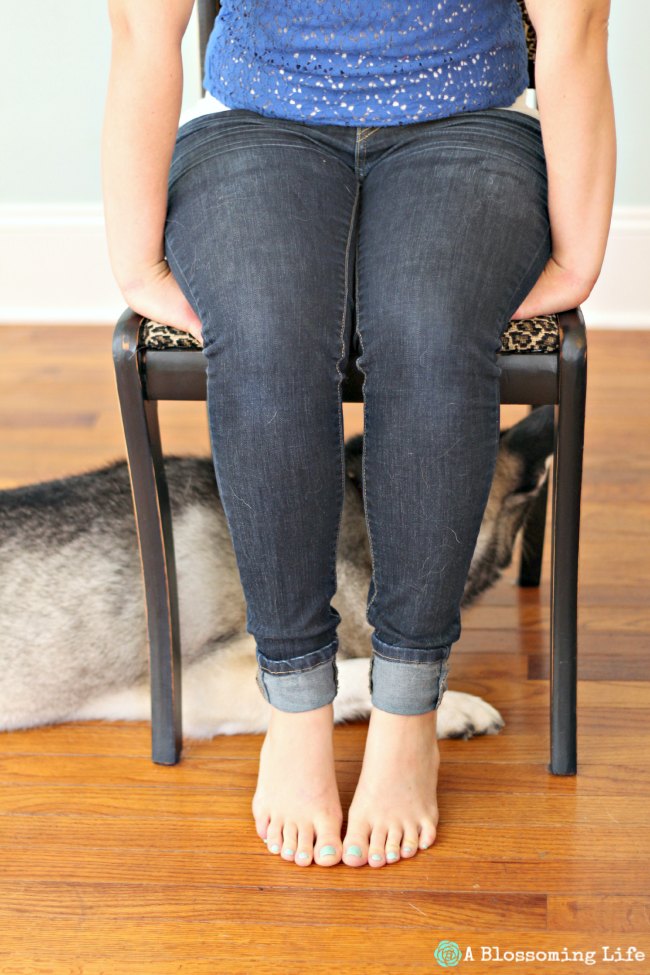 Hopefully that simplifies your hair routine and makes it more exciting at the same time!

Need more hair inspiration?