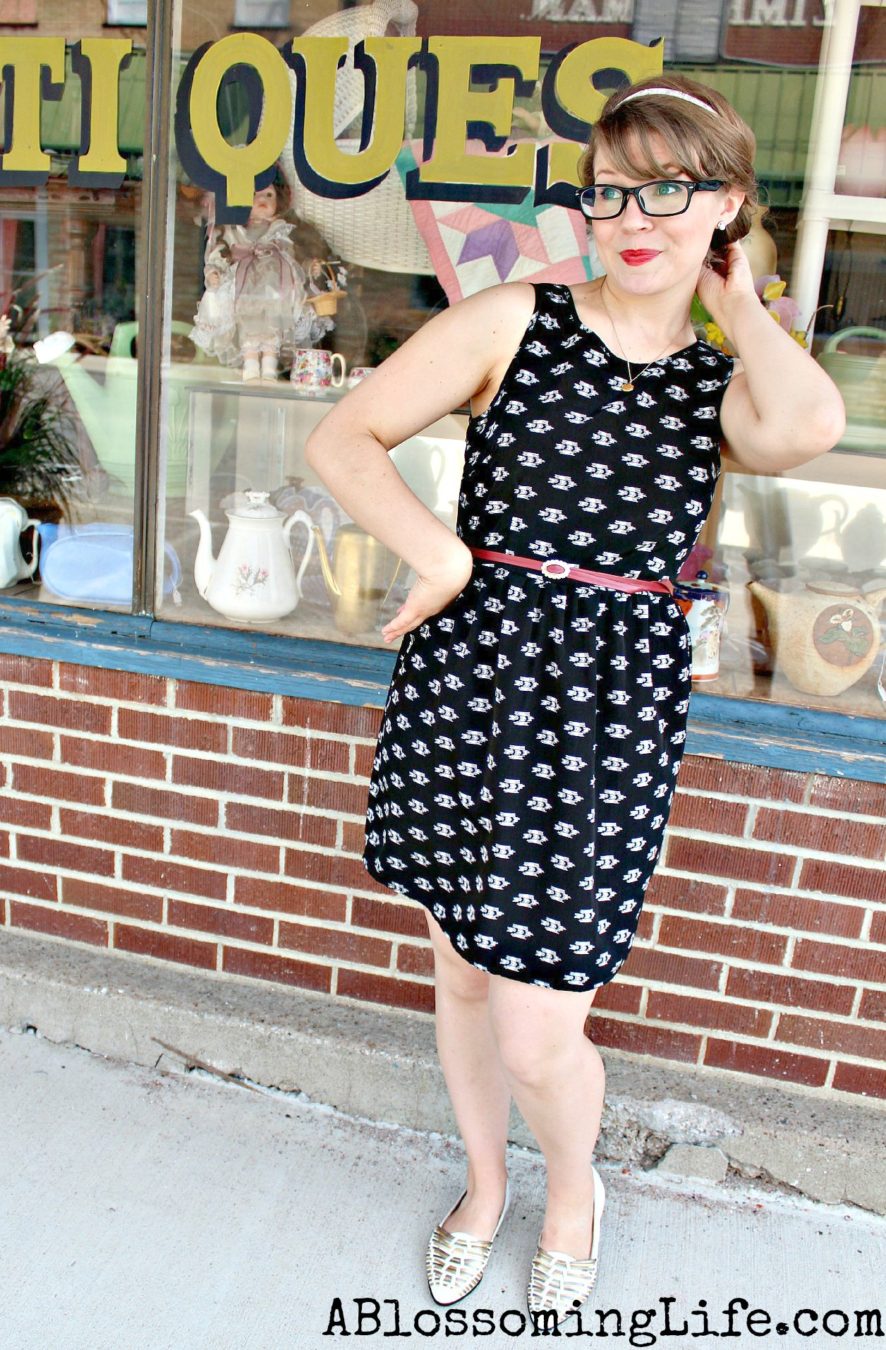 Last week the hubs made me go to TJ Max with him… You are probably thinking wait a minute… Your husband made you go? Yes. Ha! I actually really hate spending money and hate going shopping, unless it's a thrift store of course. Then when we got there I was mad because they had so many cute clothes! Serious dilemma. Ahem. Well I found this dress in clearance for $13 so I jumped on it and it has made this girl very happy! I love the vintage feel with a little hint of rocker with the zipper showing.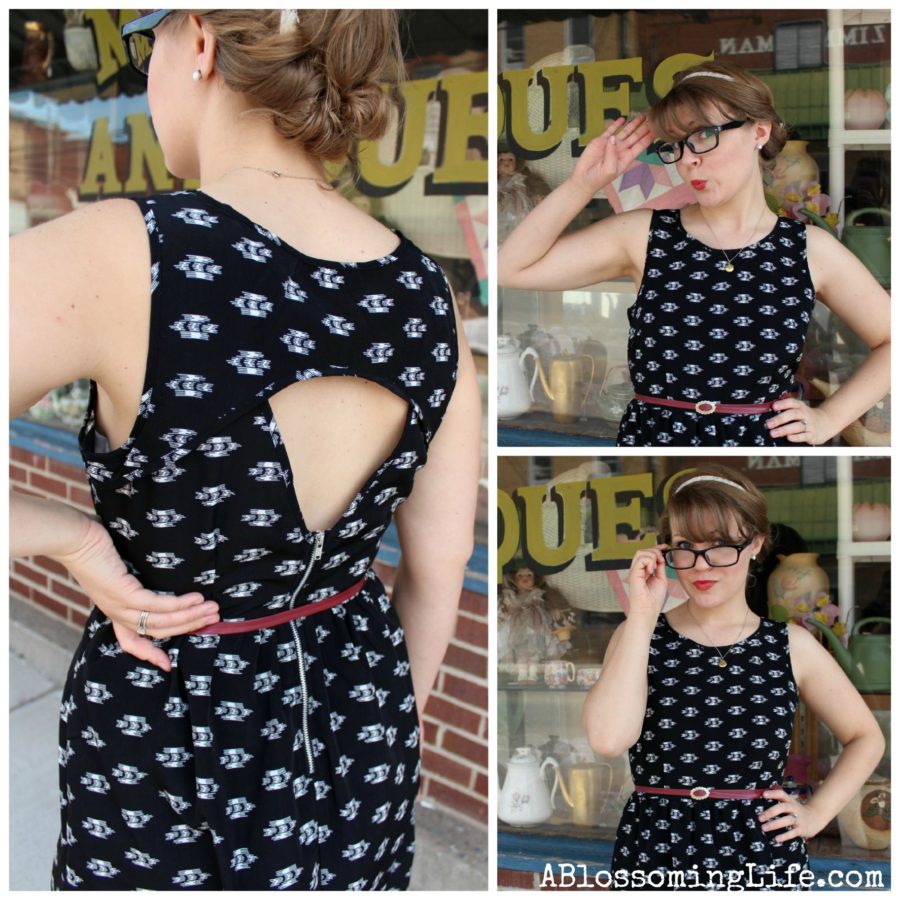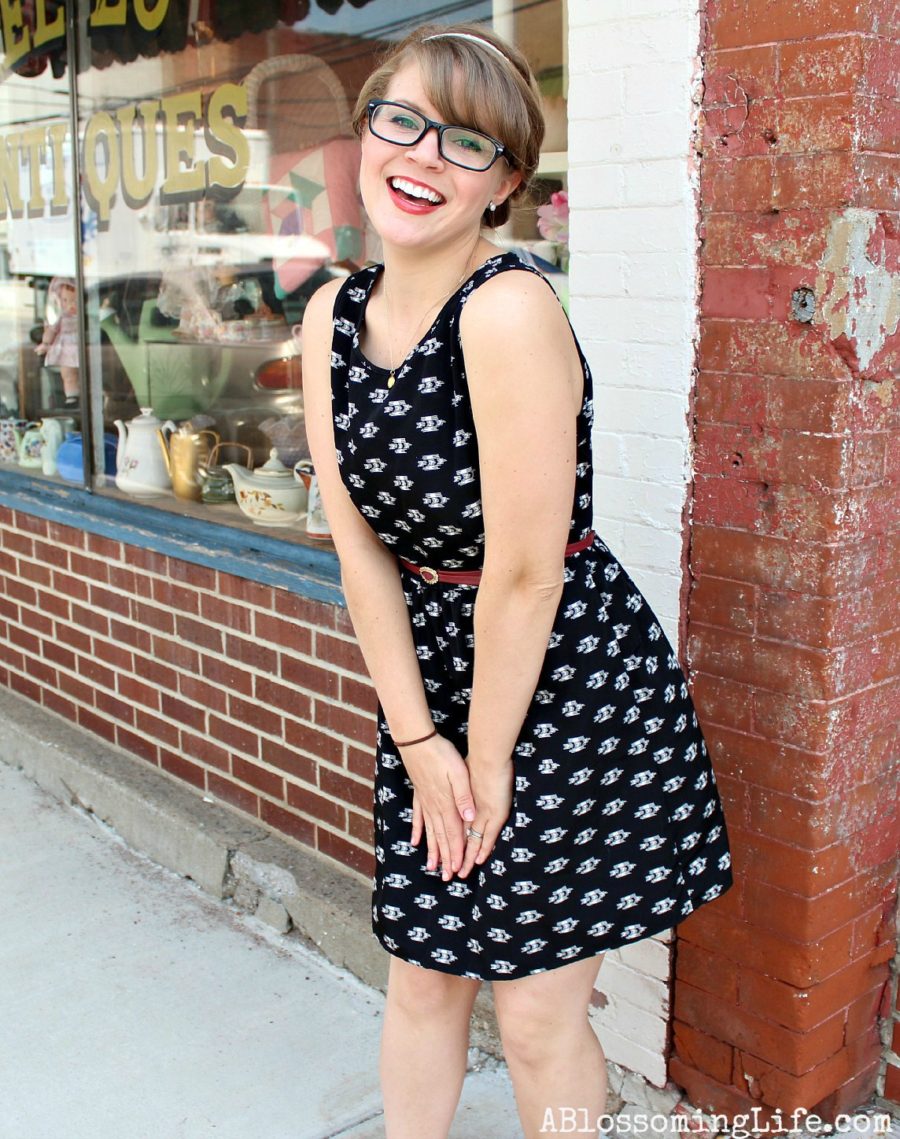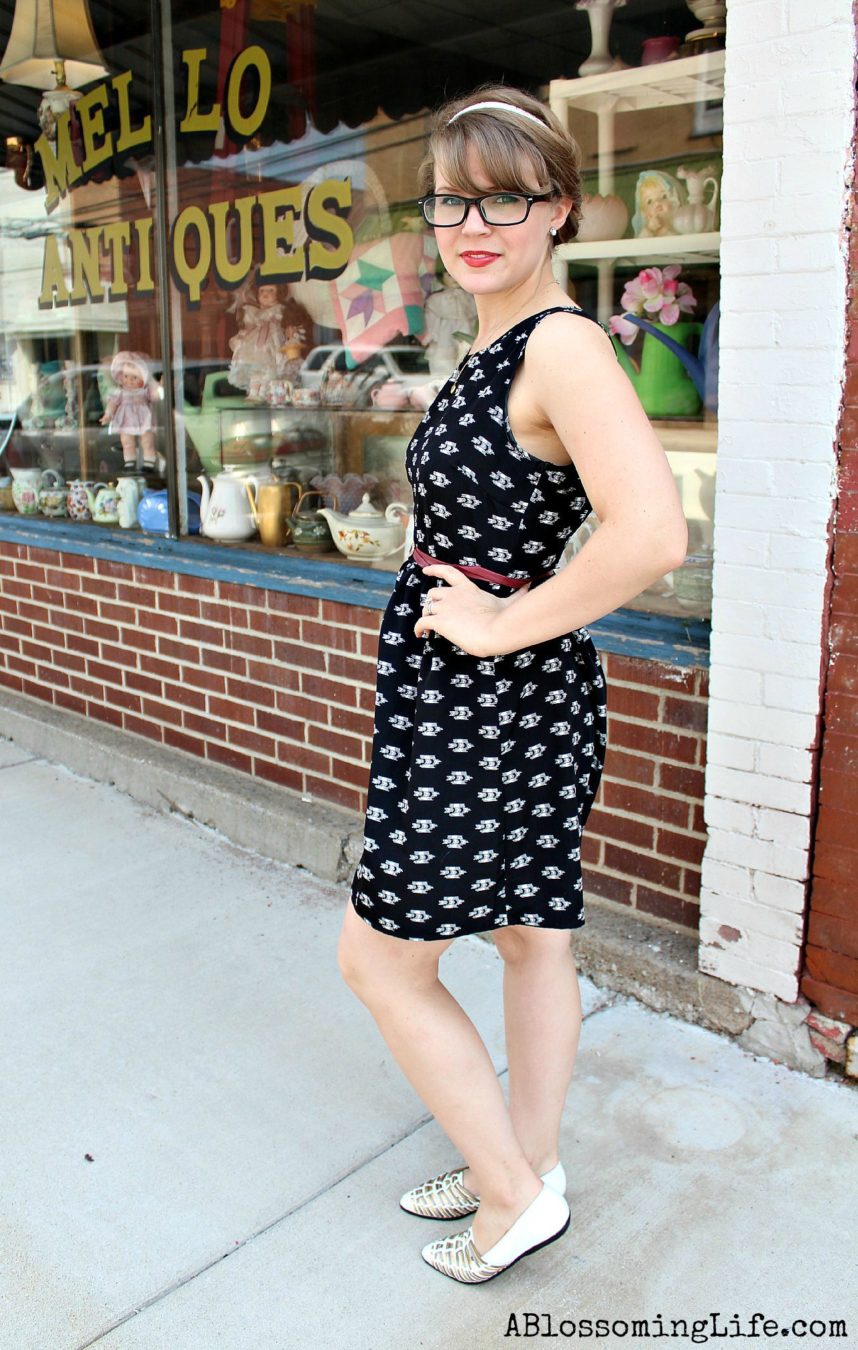 What I Wore:
Dress: TJ Max
Belt: Etsy
Shoes: Goodwill
I was telling my friend today that I have this persona about dresses. That they are dressy even when it is a simple cotton sun dress and how I don't wear them enough because of it. I've decided I am going to change that and wear them all the time! Even if I am just staying home for the day.
What do you think? Do dresses make you feel to "fancy"?
I party here…