My best friend Jordan owns LilyWhite. Designs, a fabulous clothing company that makes custom one of a kind items. Well we got to do this fun little photo shoot for her new redesigned website and she made me this amazing dress! She knows me so well! I love stripes, especially navy blue stripes, and lace.
She added such cute details too! Like this keyhole back!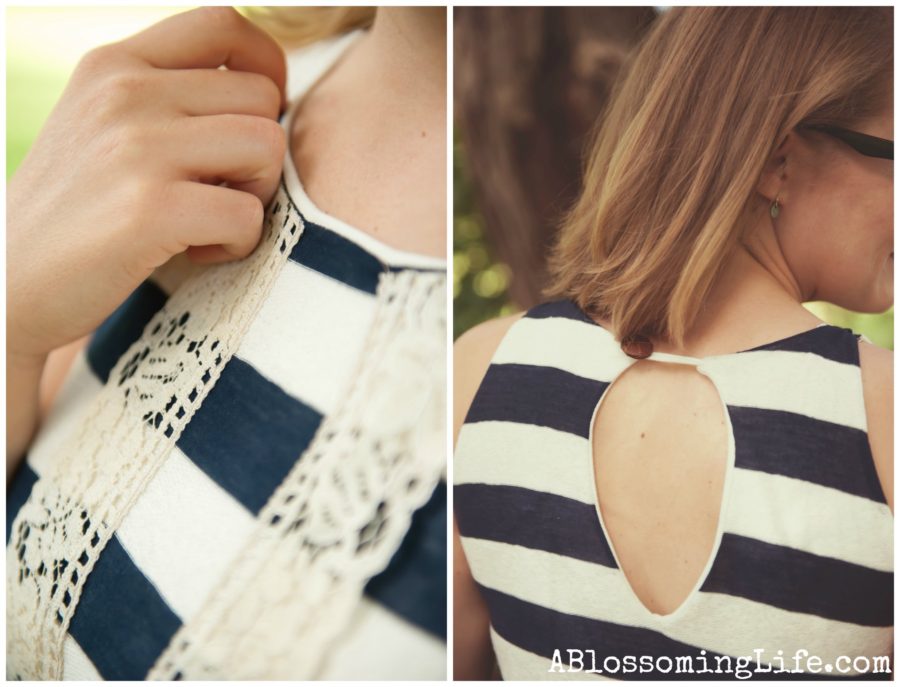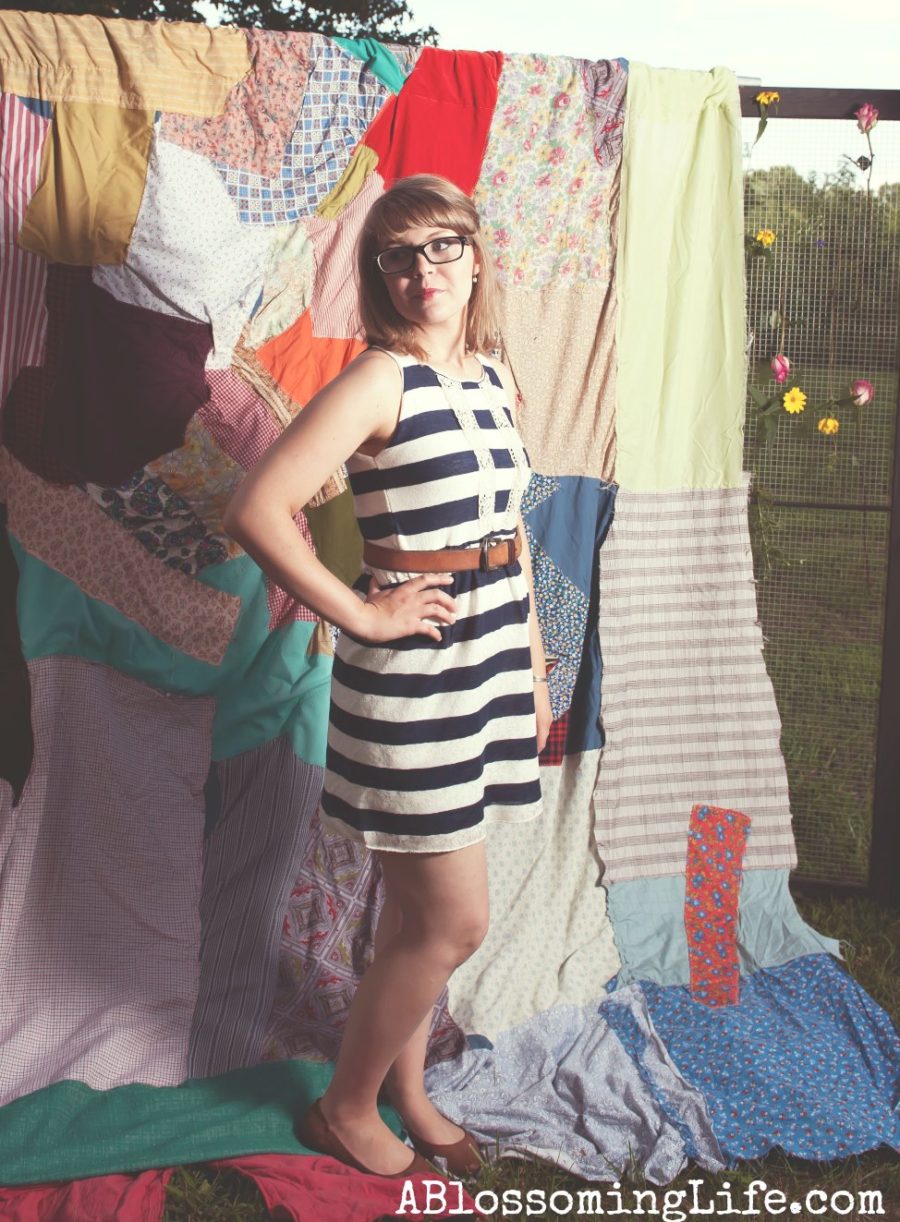 What I Wore:
Dress: LilyWhite. Designs
Belt: I took it from my husband haha
Shoes: Goodwill originally from Target
I absolutely love this dress and have received so many compliments on it! I love all of Jordan's work. She does almost any type of sewing, crafting, decorating, and florals that you could possibly think of or want!
Fun Facts
How I met Jordan: I met her through other common friends and  used to order things from her before I really even knew her!  Here is a fun creepy side note: I would show up at her old shop to look around and chat with her because I knew I wanted to be friends with this crazy cool creative girl!
If you have never checked her website or blog you should! She's pretty cool!
This is not a sponsored post! I just love her so so much!
Thank you to One Fine Day Photography for taking our pictures!
I party here…