DIY Homemade Stamps and Hand Stamped Pillows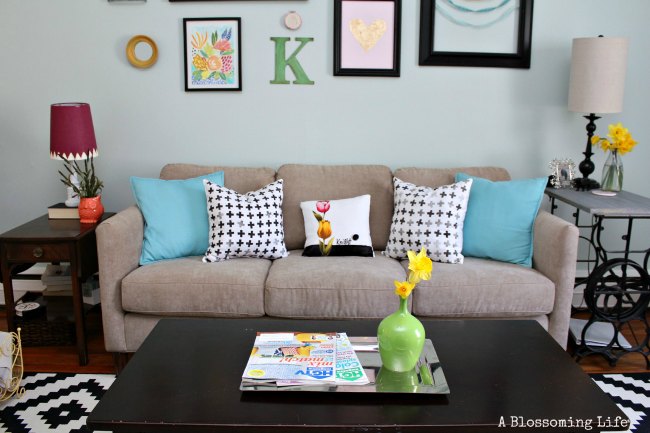 My living room makeover is almost complete. Seriously, it's the little details that have taken the longest. When we moved into our new house I had all these big ideas. By the time we moved and had gotten settled it's been hard to add all the finishing touches. Pillows was on the list of things to make and I finally did it! Hallelujah! So now I just have a few more things to hang and maybe redo our coffee table. Still undecided about that one.
This DIY pillow adds a bit a charm and craftiness to the space. DIY is usually the most inexpensive and fun way to make a space your own. I wouldn't want have my room look like I ordered it all from the store samples. I want our room to resemble us!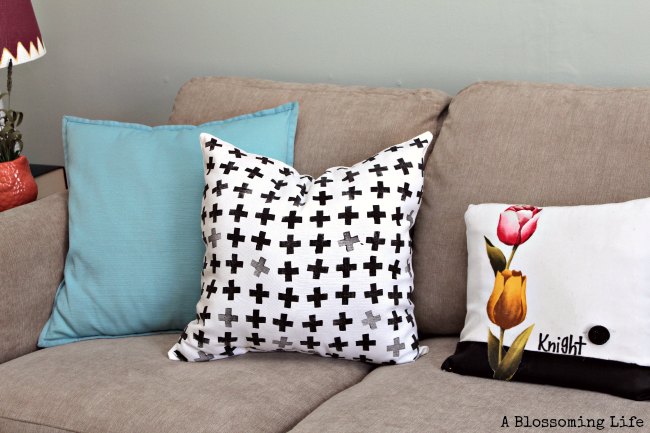 Materials:
Thin foam sheets (found in the clearance sections for 15 cents!)
Scissors
Pen
Something to attach the foam too (I used a small metal container)
Tape or glue
Craft paint
Textile medium
Fabric to sew a pillow into or a pillow form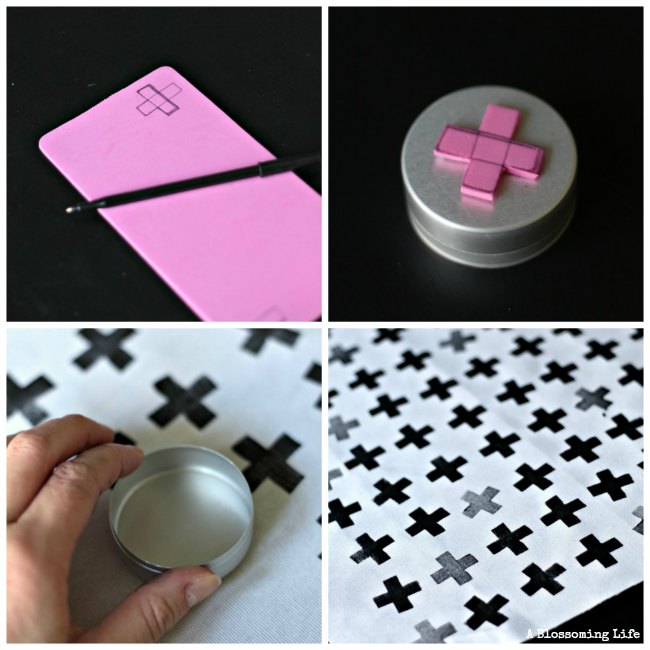 Directions: Draw or trace your design on the foam. Cut out with scissors and attach to a wood block, container, etc with glue or tape. Mix paint with textile medium according to the directions. Apply paint liberally and go on stamping. Let dry for 24 hours before sewing into a pillow. To sew a pillow: cut two 16×16 or 18X18 squares. Stamp, let dry, put wrong sides together, and sew leaving a space to put poly fill. Turn right side out, stuff, and sew up the whole.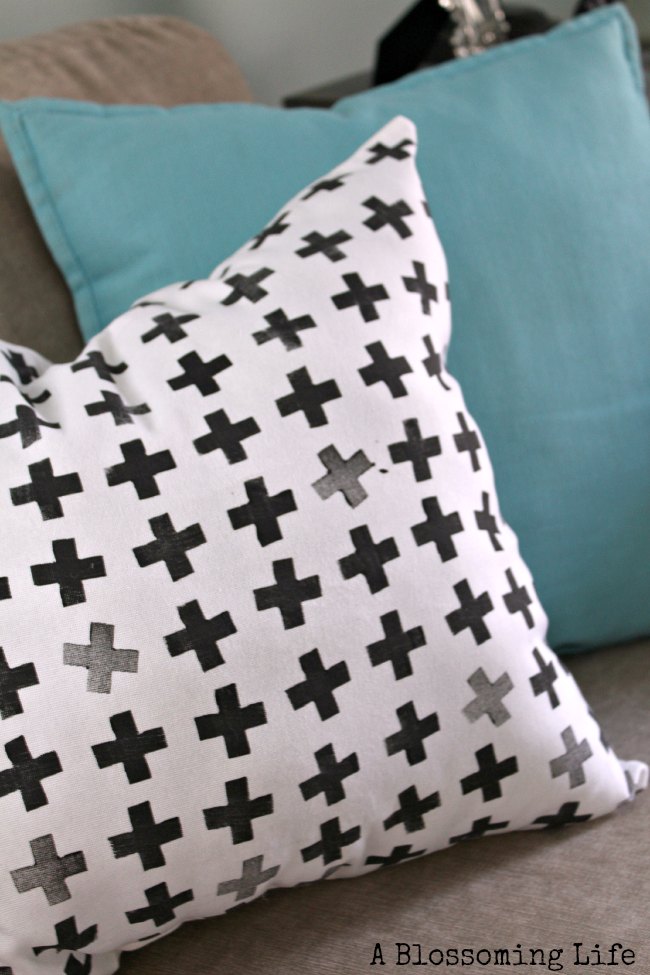 I stamped this fun patterned pillow. I love all the "imperfections". Well, are they really imperfections if you do them on purpose? I purposely did color variations, making some lighter and some darker. This is my favorite DIY pillow yet!
Want to save more on pillows? I save the stuffing/poly fill from old pillow to stuff new pillow with!
What will you stamp?