DIY World Map Glitter Art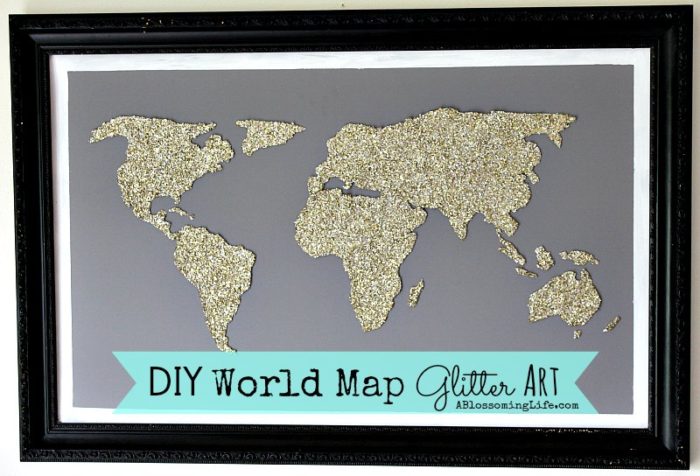 I'm really excited to share with ya'll today this super fun glittered world map art. I originally saw the glittered state by Two Twenty One and loved it! But the hubs wants to be a world traveler and after talking we decided creating a world map would be more up our his ally. By the way we haven't left North America yet ha! One day maybe…. The best part about this project was that it didn't cost very much. We had a lot of the materials on hand and just needed to purchase glitter and boards.
Materials:
Big thin poster board
Foam board- I went with gray
Glitter- color of choice
Modge Podge
Picture frame
Hot glue
Paint (optional)
Map (see note below)
Step 1: Find a really cheap frame. I had one from an old picture my mom gave me. Measure the frame and cut foam board to size using scissors or an exacto knife. I accidentally nicked the foam board so I painted a white boarder around the board with craft paint and painters tape.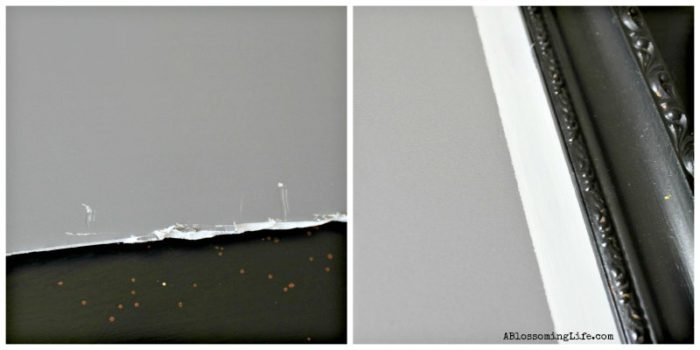 Step 2: Find a free world map printable that you like on google. Paste into a Word document and change the size of the paper to fit in the frame. Save as a PDF.
Step 3: So now there are possibly two ways to do this. Print the PDF on your home printer making sure to check off the poster option. Or you may be able to get the PDF printed onto thin poster board at your local office supply store. This would be much easier and save a couple of steps.
Step 4: Cut off edges of the paper map and tape it together. Cut around the continents.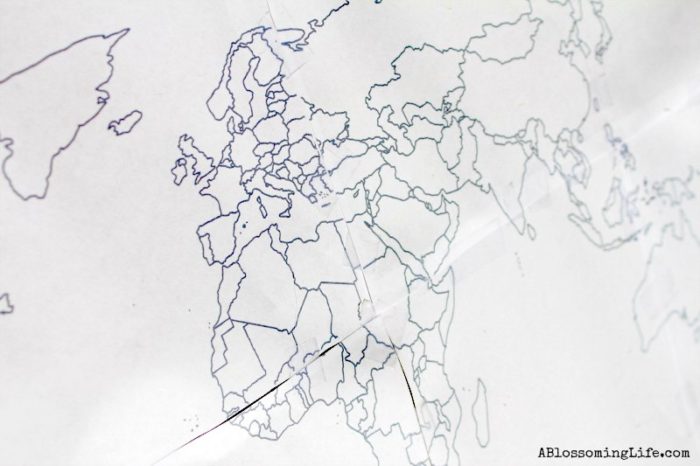 Step 5: Trace the cut out continents onto the poster board using a light colored marker or pen. Then cut them out.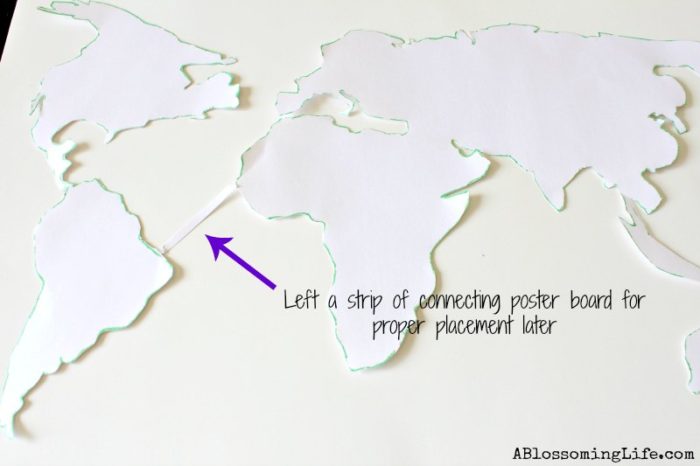 Step 6: Glitter time. Grab your Modge Podge, a paint brush, and some glitter. I mixed equal parts of silver and gold glitter in a bowl. In sections, apply a light coat of Modge Podge and cover with glitter. Gently tap off the glitter. Do this until all the continents are covered. Let dry.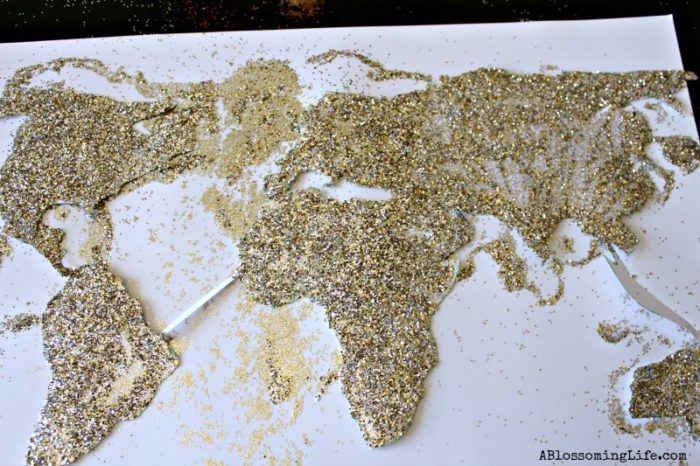 Step 7: More glitter! Repeat step 6 and add another layer of glitter. Let dry.
Step 8: With a wet paint brush, water down the Modge Podge a bit and apply a light coat over the glittered continents. Let dry!
Step 9: Place foam board in the frame (I actually hot glued it into the frame). Attach continents with hot glue and pick off any glue strings.
Step 10: Hang and enjoy!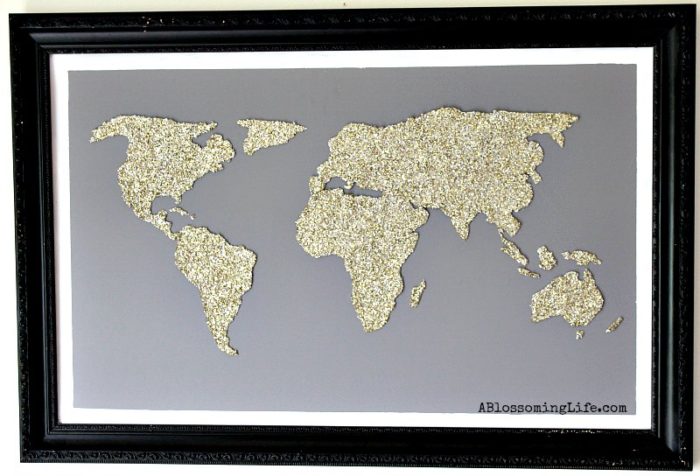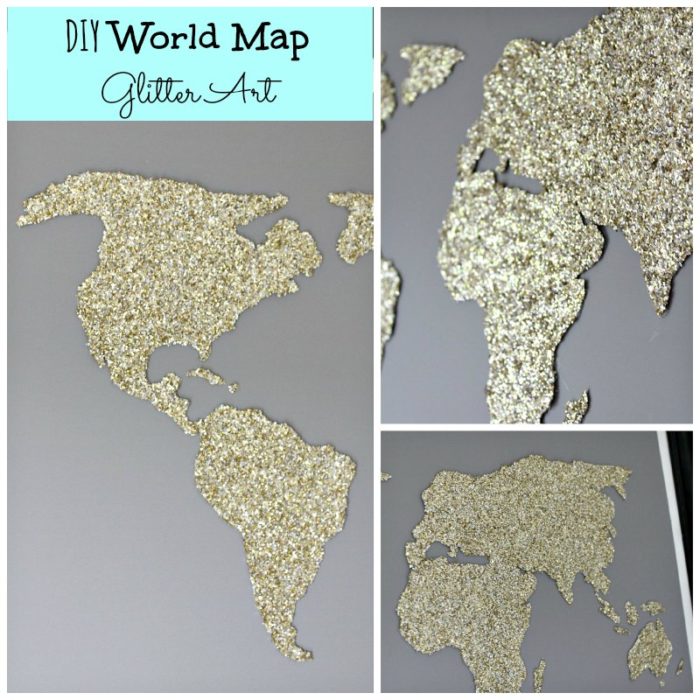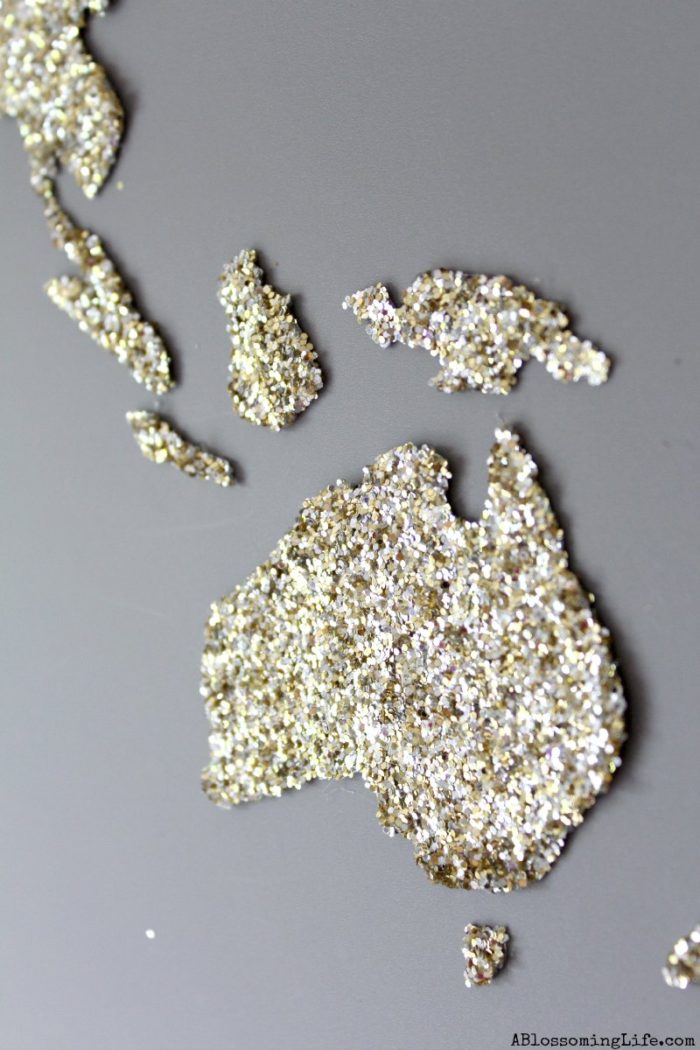 I absolutely love how it turned out! As you can tell I didn't put every single island on the map but that would have taken forever!!! The hubs was disappointed that I didn't put Taiwan on the map since we have a lot of friends from there. Maybe another time I'll go back and add it! This will be really fun to add little pins too all the places that we go!
What are your favorite ways to add inexpensive art to your home?
I party here…