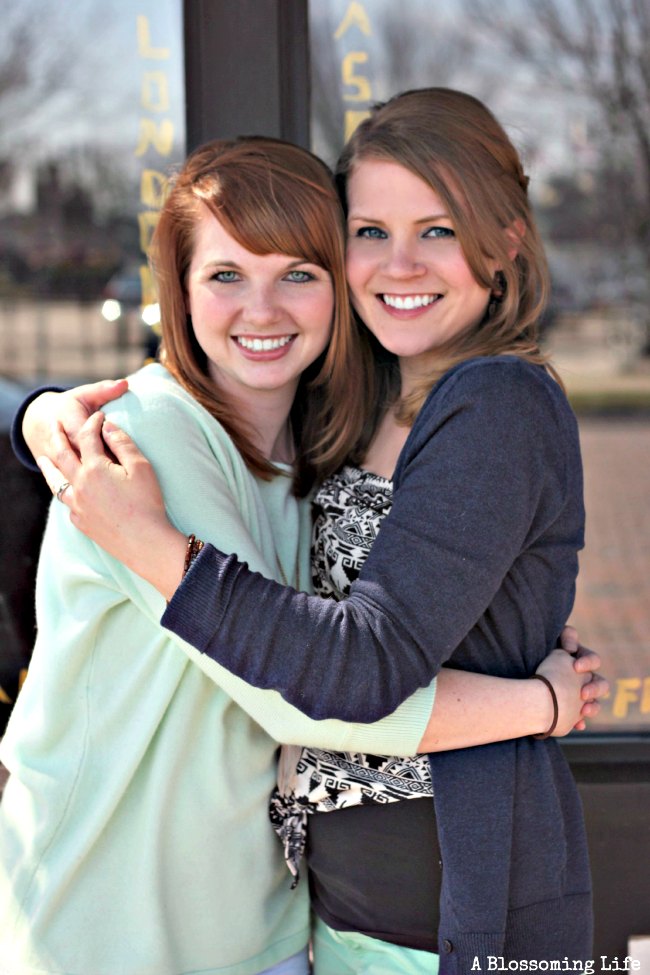 I love my friends! They are seriously the best! Whenever we are together it is like we were never apart. I mention Jordan all the time on the blog because she is my crafty partner in crime and one of the most creative and stylish people I know. Well that pretty little red head there… that's Sarah! And below in the red and white striped shirt, that's Laura! Both are some of my best friends.. Unfortunately, I don't get to see Sarah that often.
Last year, our church announced they would be sending off not one, but two church plants! Mind blowing! We usually send out a new church plant to a university city every 2 years. Well last year we had twins! Church planting is one of those things that is super exciting and sad at the same time. Exciting that more people will hear about Jesus, but sad because we know some of our best friends may be going. Last year, Sarah and her hubby felt called to go on the church plant to Penn State. They sold their house, some of their stuff, packed there things, and traveled a million hours to State College, PA. Which was really hard! I cried a lot. But luckily she has family here in southern Illinois so we still get to see them at least twice a year!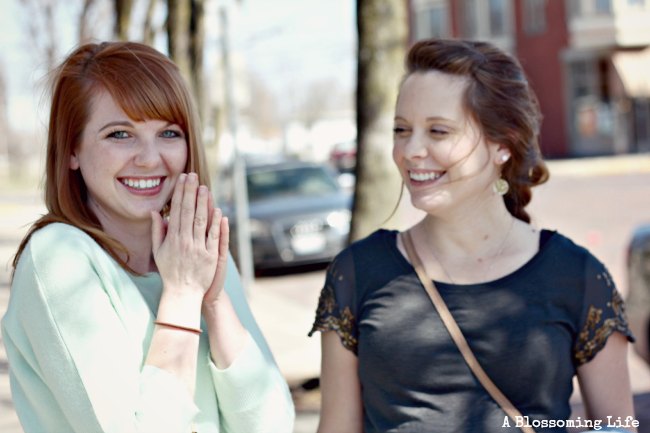 This year it will be 3 times yay! Sarah is an amazing Godly, very organized women! Which makes me so happy, because I'm not. I don't know how she puts up with me and my disorganization :). She actually reminds me a lot of my hubby which is probably why I like her so much!
Even though we don't see each other that much, when we get together it's like a day hasn't gone by.
And one last embarrassing picture of Jordan and I being goofy!
What I'm Wearing:
Sweater: Target on Clearance $10/ Tribal Top: Good Will/ Pants: Lauren Conrad from Kohl's/ Shoes: Tom's