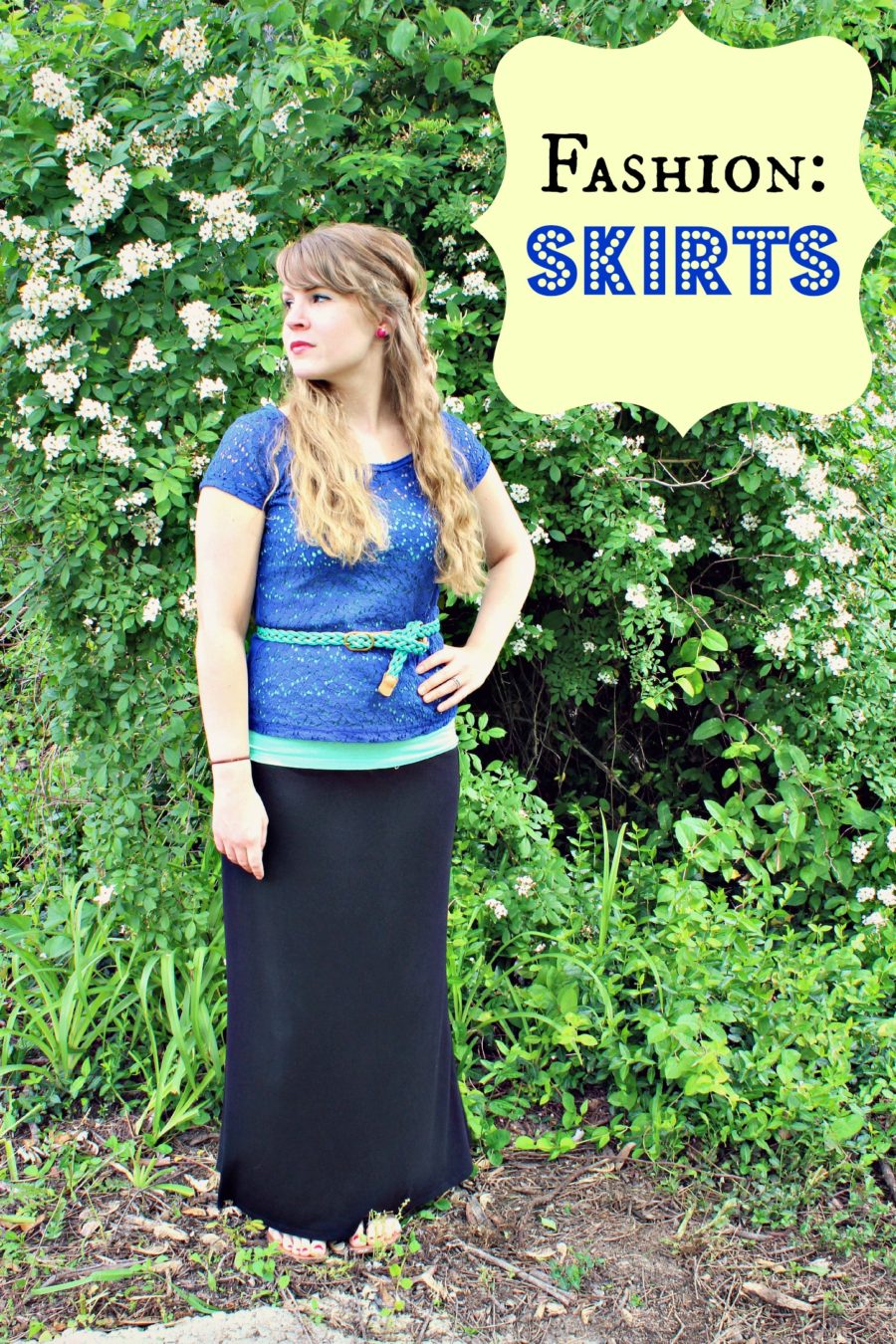 I usually hate wearing skirts! I am pretty short and always feel really awkward shorter skirts (they do not flatter my figure). Obviously, short people look great in skirts I'm just weird (this girl has skirt issues). That was until I got this amazing long skirt from Kohls (from the shopping trip I talked about here). I am in love! Super comfortable, modest, and I always feel dressed up when I wear it!  I wish I had this skirt in like a million colors (oh no I'm turning into my mother ha). Long skirts are perfect for running errands, date night, and even to work in! By the way, did I mention how comfortable they are???  It's like wearing yoga pants all the time!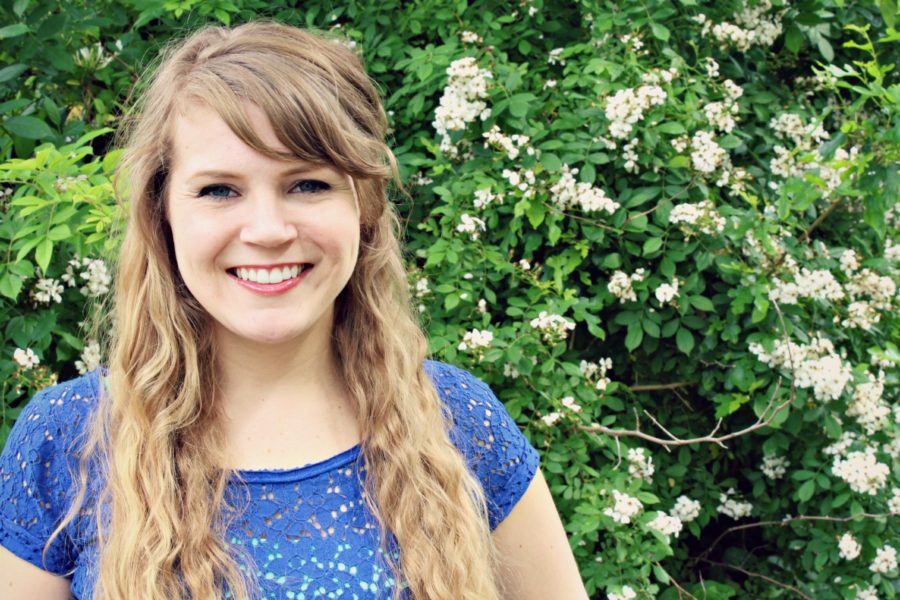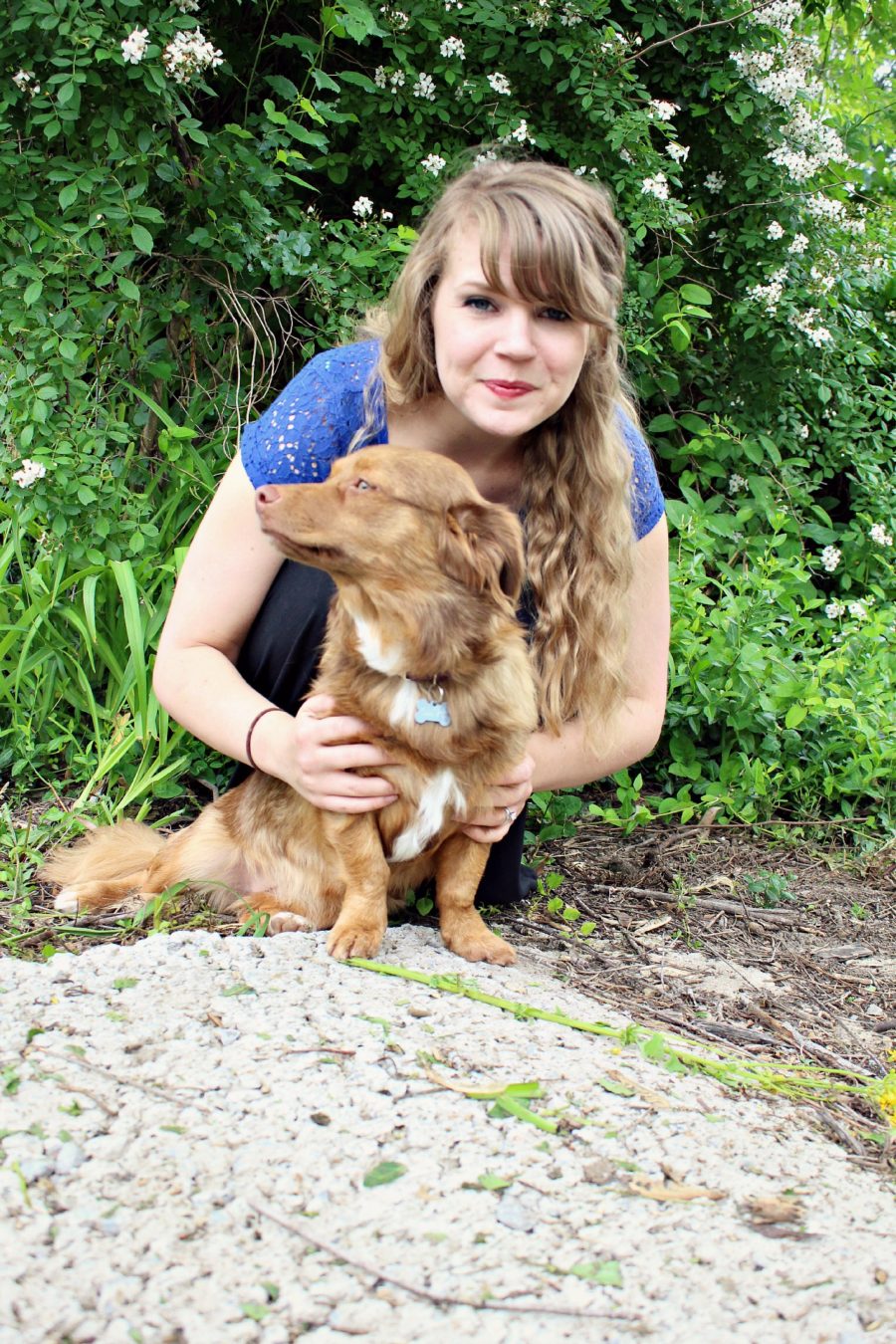 Of course I had to add a picture of my pup! I have a problem…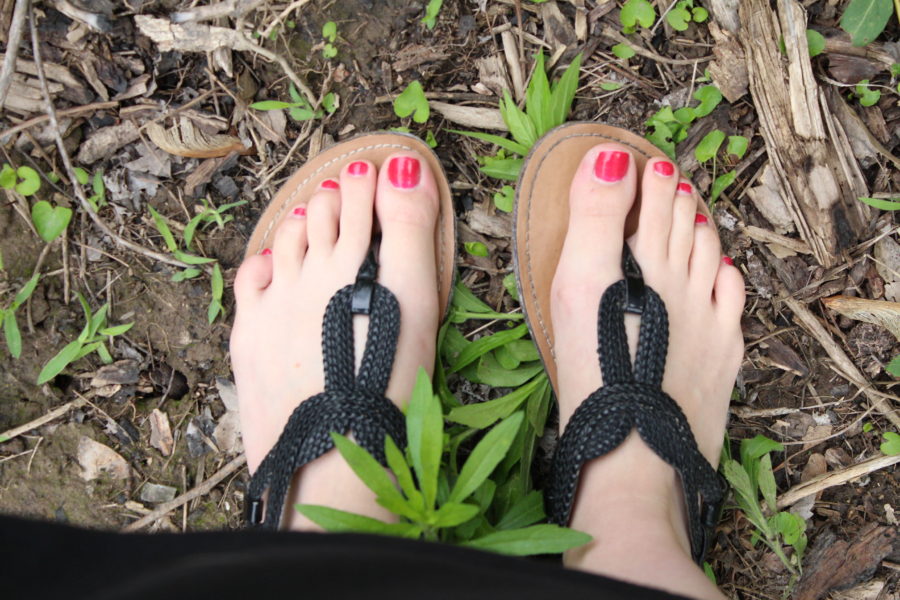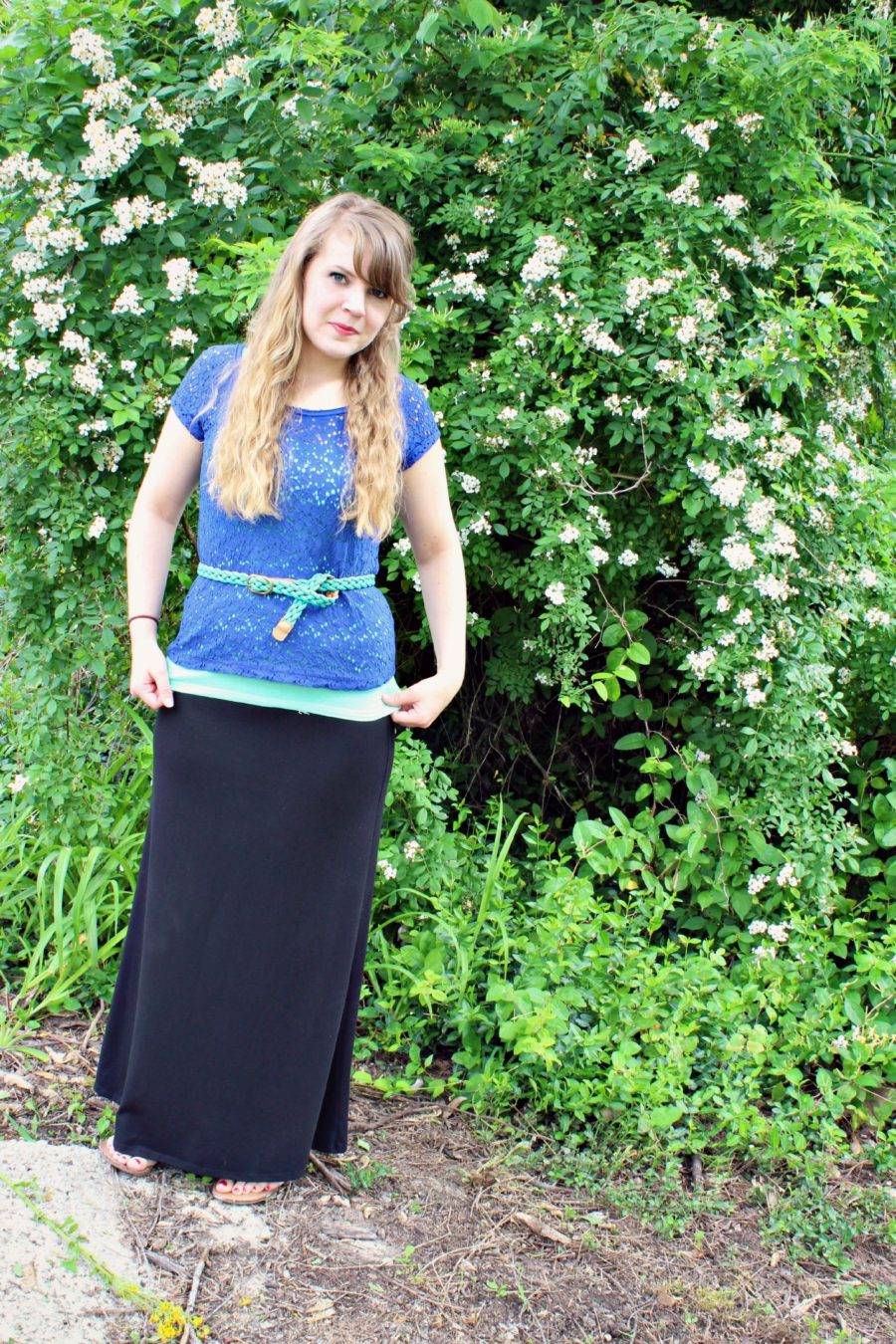 Where I got this outfit:
Skirt: Kohl'sB
Blue Lace Shirt: Kohl's
Turquoise Tank: Macy's
Belt: Francesca's
Shoes: Target
I am also loving the long dress trend this summer! I've seen some really adorable dresses and long skirts, seriously everywhere! My friend came over yesterday with the cutest long dress from Walmart! I may steal it from her! What is your favorite trend this season?
Use the code BLOGGER10 now until July 11th to get 10% off your online order at Kohl's!
I party here…