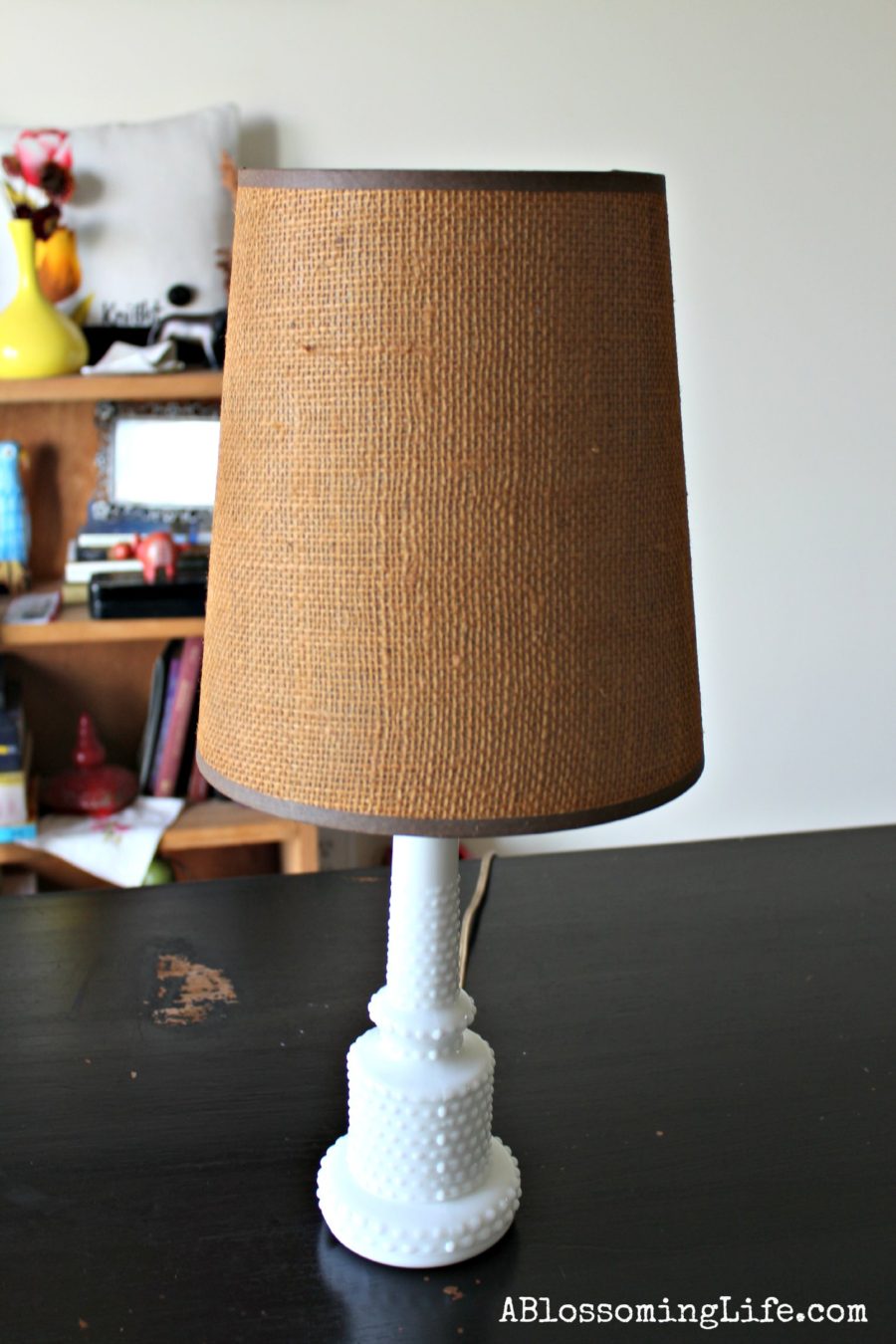 Ok I have a secret for ya'll…. I was hesitant to say it because I don't know how long it will take… I am redoing our bedroom and the budget is going to be next to nothing! Phew I said it! I am going to do this by redoing things I already own, buying things for very cheap, or free! Did you see my free nightstand redo from an old sewing machine?
This lamp was actually free too! The hub's boss bought the old house next door to them and is going to tear it down, so his wife let me go look around and take some stuff that I wanted! Super awesome right?  So when I got the lamp  I loved the milk glass bottom, but the shade… Not so much! I actually think it is to big for the lamp, but since my budget is barely anything I decided to just redo it.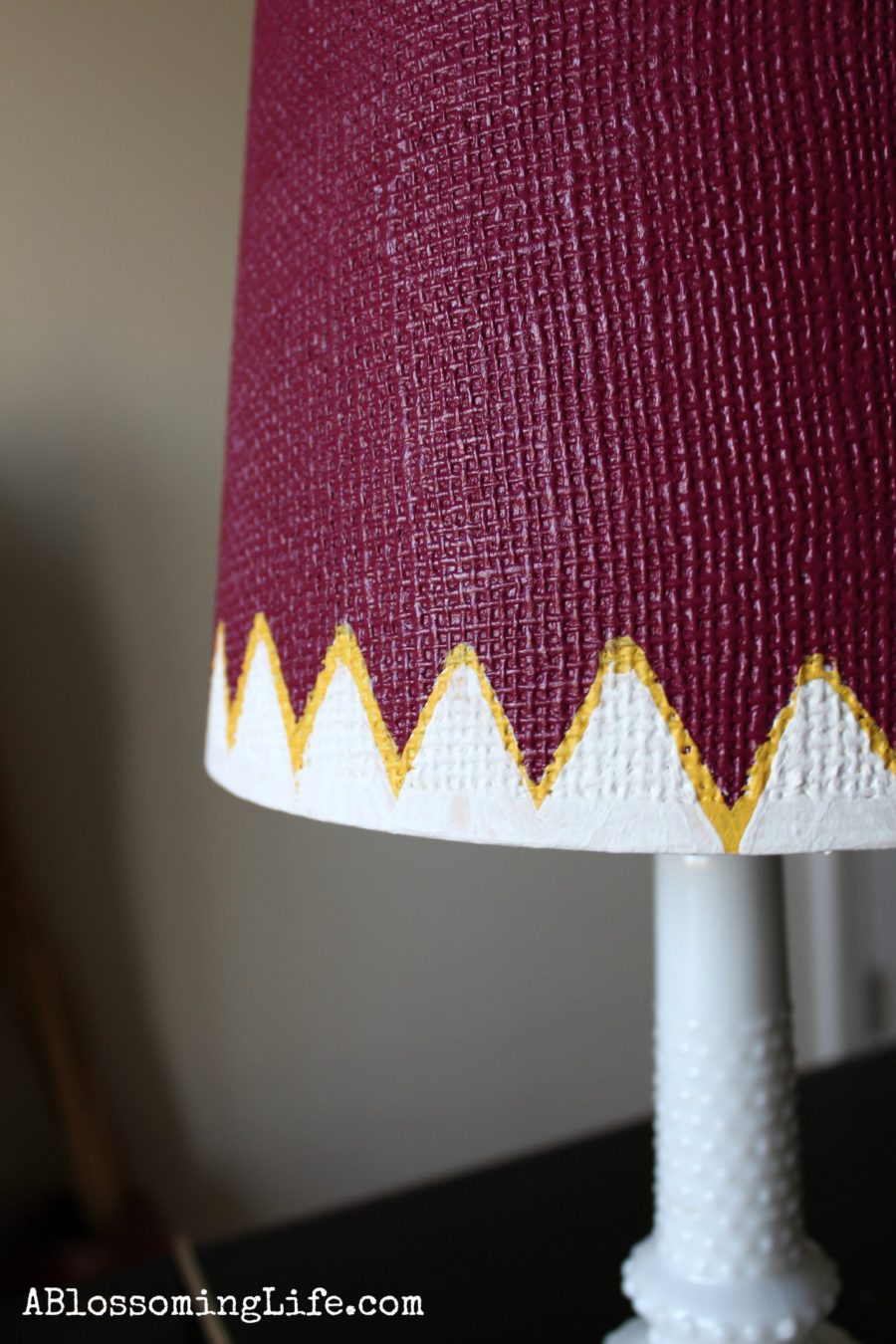 I painted the whole thing magenta and then painted yellow triangles on it… But wasn't thrilled with the yellow, so I painted over it with white leaving a little yellow showing. I like this look much better.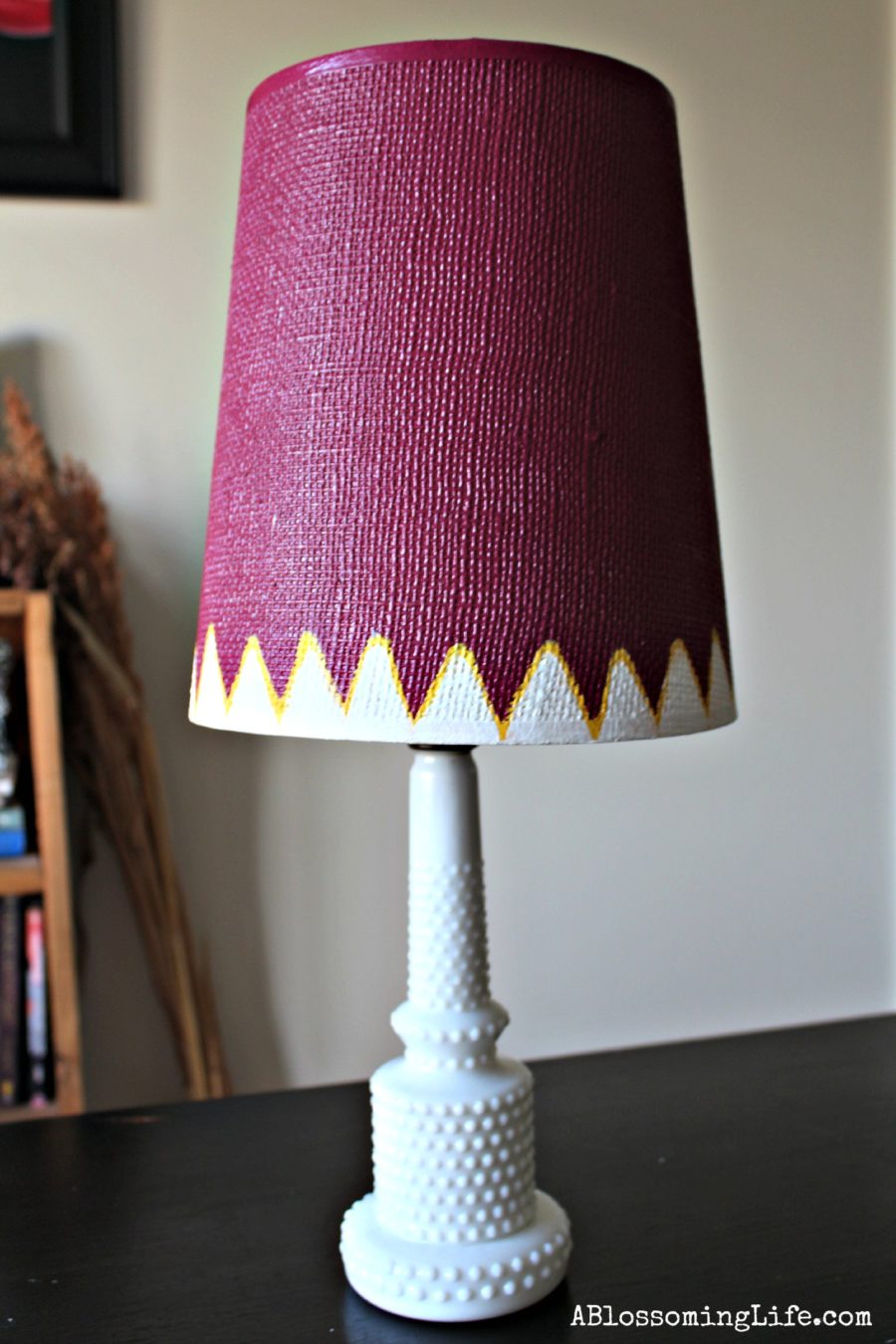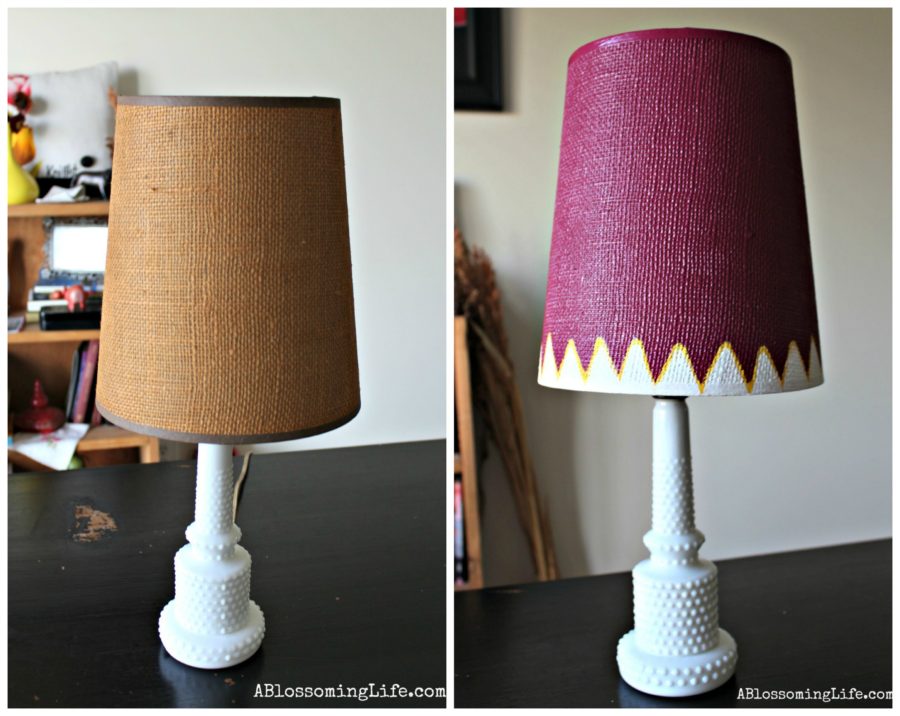 Sure the triangles aren't perfect, they really weren't supposed to be (the anal part of me is trying to let this go. Ahem). You might have seen me mention this on Facebook yesterday, but this is the lamp on my hubs side of the bed. Best part was that he was totally ok with a magenta lamp on his side! Good man! I'm still trying to decide if this redo is artsy or crazy. What do you think? Is this lampshade redo crazy or adorable?
I party here…