This weekend has been… What's the word… Entertaining? Friday morning I woke up with some food poisoning or something. Then on Friday night, when we got home from shopping Olive (the wiener mix) jumped out of the car and was face to face with a skunk and luckily didn't get sprayed. Saturday morning Kaia (the husky) decided to pop the screen out, jump out the window, and chase a bunny. Of course I'm chasing her around like a crazy person yelling random foods she likes "cheese… treat… peanut butter." and it wasn't until she stopped to pee did I catch her. So yea it's been quite the weekend! Hope yours was wonderful as well!
This week I shared…
5 Simple Ways To Switch to Real Food Today. Homemade Honey Popcorn
So happy to have you joining me and the other blog hop ladies: Jordan, Sara, Carrie, and Katie!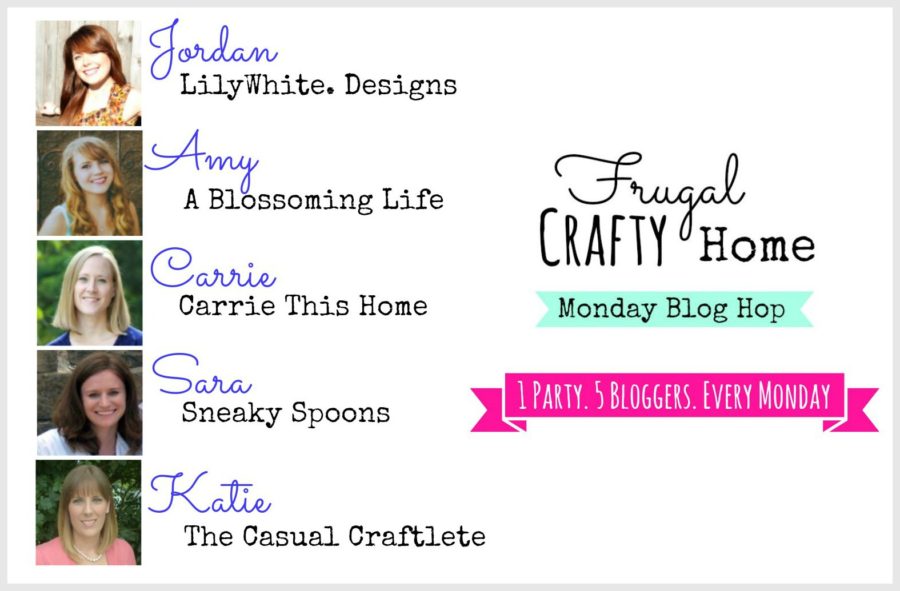 We now have 5 hosts! That means when you link up to 1 blog your link show up on all 5 blogs! More opportunity for you to be seen! Party opens at 8:00pm CST Sunday Evenings! Let's get our party on! But first a few rules….
▪ Link up your crafts, frugal finds, recipes, DIY projects, clothing, happenings around the house, homemaking…. anything made by you!
▪ The posts can be new or old! But please don't link up the same project each week. It will be deleted.
▪ Make sure you link to a direct post not just your blog home page. It makes it easier for people to find your post!
▪ Link back to us… Grab a button or just put a little link at the bottom of your post!
▪ Visit other blogs linking up to the hop! Feel free to spread the love and tell your friends about our blog hop.
Some of my favorites from last week are…
Home Restoration: Room by Room Recap