This week I was in a total funk. I just felt kind of odd and could have gone to bed super early every night. Ever had that happen to you? This weekend on the other hand I've snapped out of it and have gotten a lot done. The house is clean, canned some salsa, and worked in the garden! What have you been up to this week?
This week I shared…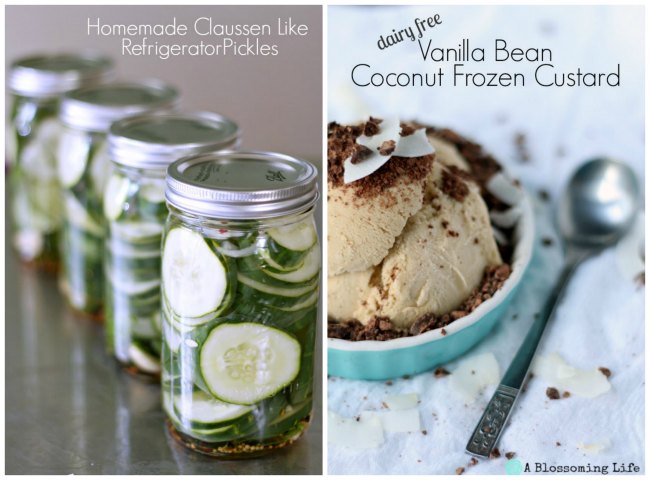 Homemade Claussen Like Refrigerator Pickles. Vanilla Bean Coconut Frozen Custard
So happy to have you joining me and the other blog hop ladies: Jordan, Sara, Carrie, and Katie!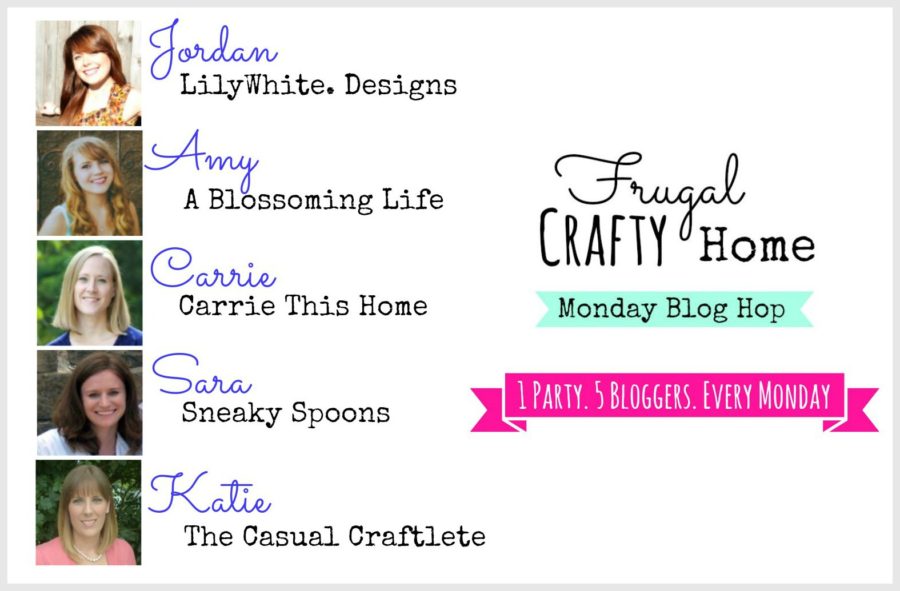 We now have 5 hosts! That means when you link up to 1 blog your link show up on all 5 blogs! More opportunity for you to be seen! Party opens at 8:00pm CST Sunday Evenings! Let's get our party on! But first a few rules….
▪ Link up your crafts, frugal finds, recipes, DIY projects, clothing, happenings around the house, homemaking…. anything made by you!
▪ The posts can be new or old! But please don't link up the same project each week. It will be deleted.
▪ Make sure you link to a direct post not just your blog home page. It makes it easier for people to find your post!
▪ Link back to us… Grab a button or just put a little link at the bottom of your post!
▪ Visit other blogs linking up to the hop! Feel free to spread the love and tell your friends about our blog hop.
Some of my favorites from last week are…
Adding Pockets to Any Dress