This week was another week… As you may have noticed. It was a little quiet around here. I had great intentions and have lots of posts to share with you they just never got put up. Oops. Well I spend all last week and a breastfeeding training in Chicago with my family. So I was busy busy busy. But this week my friends I will have posts and an awesome giveaway! Stay tuned.
So happy to have you joining me and the other blog hop ladies: Jordan, Sara, Carrie, and Katie!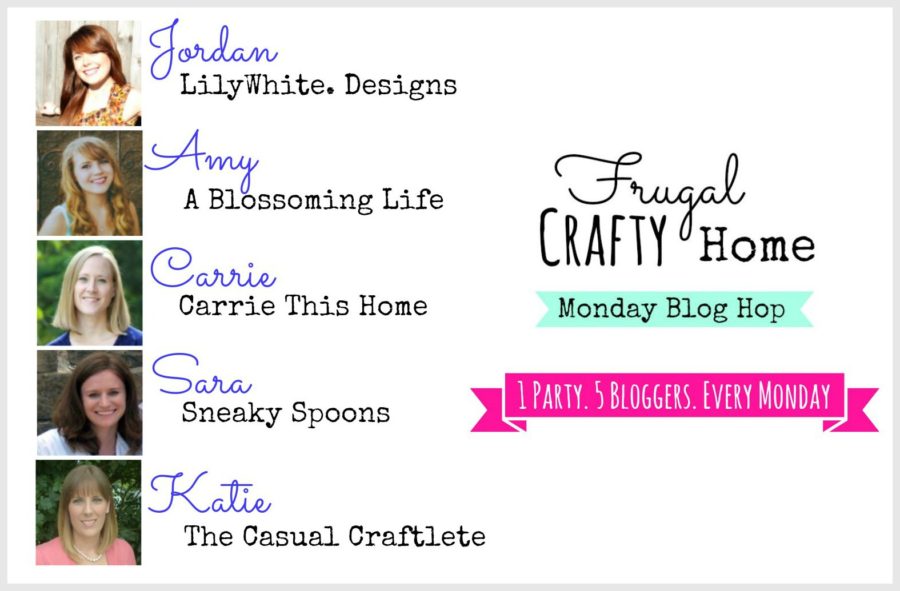 We now have 5 hosts! That means when you link up to 1 blog your link show up on all 5 blogs! More opportunity for you to be seen! Party opens at 8:00pm CST Sunday Evenings! Let's get our party on! But first a few rules….
▪ Link up your crafts, frugal finds, recipes, DIY projects, clothing, happenings around the house, homemaking…. anything made by you!
▪ The posts can be new or old! But please don't link up the same project each week. It will be deleted.
▪ Make sure you link to a direct post not just your blog home page. It makes it easier for people to find your post!
▪ Link back to us… Grab a button or just put a little link at the bottom of your post!
▪ Visit other blogs linking up to the hop! Feel free to spread the love and tell your friends about our blog hop.
My favorite posts from last week are…
An Amazing Bathroom Renovation