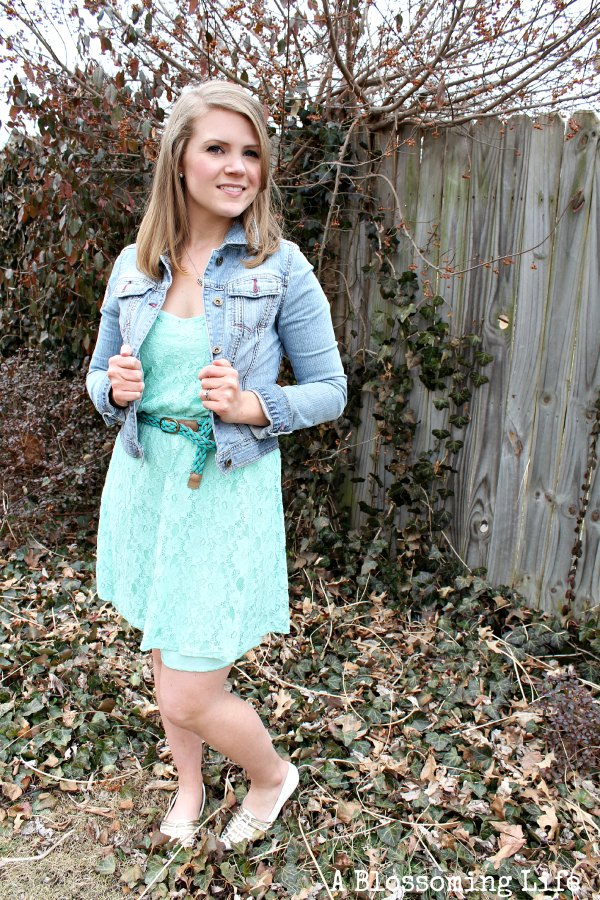 Maybe it's the glimpse of spring we've been getting every other week that has given me so much hope. I've never been one to be "so over winter." But this year folks I take that back. I'm soooo very over winter. Seriously, there was a reason I came down to southern Illinois and stayed (besides our amazing church and amazing people we love). It is so much warmer then Chicago and has way less snow. Until this year which has been very chilly with lots of snow. Ok ok I'll stop complaining! It was 71 F on Tuesday!!! You better believe I took a walk during lunch and with the dogs when I came home from work. The Vit D felt good!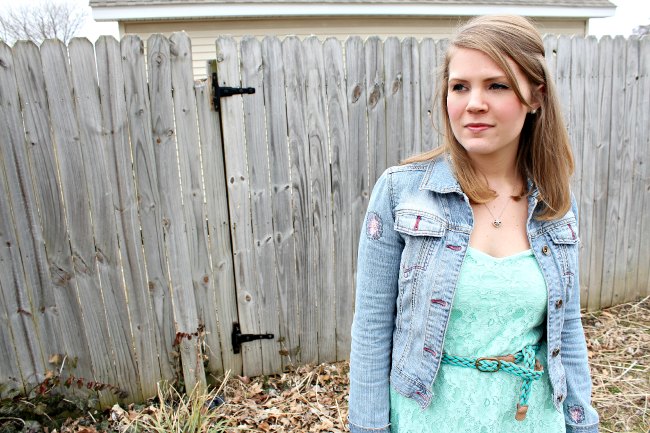 Since this month we are doing the 30 Day Natural Living Challenge I thought it would be fun to show you this very thrifty outfit. I borrowed the dress from my neighbor and the jean jacket from Jordan. Swapping clothes is a great way to be frugal! Not only that but you can give new life to clothes. The shoes were a Goodwill find and the belt I already owned!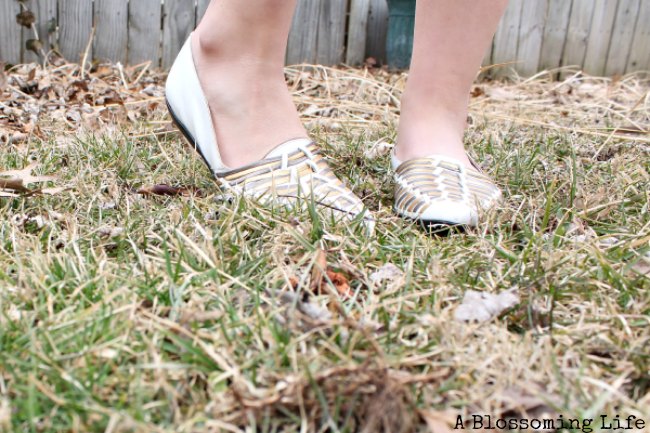 What I'm Wearing:
Dress: Rouche for $5 (borrowed from a friend)
Jean jacket: borrow from Jordan
Shoes: Goodwill
Belt: Francesca's
Are you so ready for spring this year?