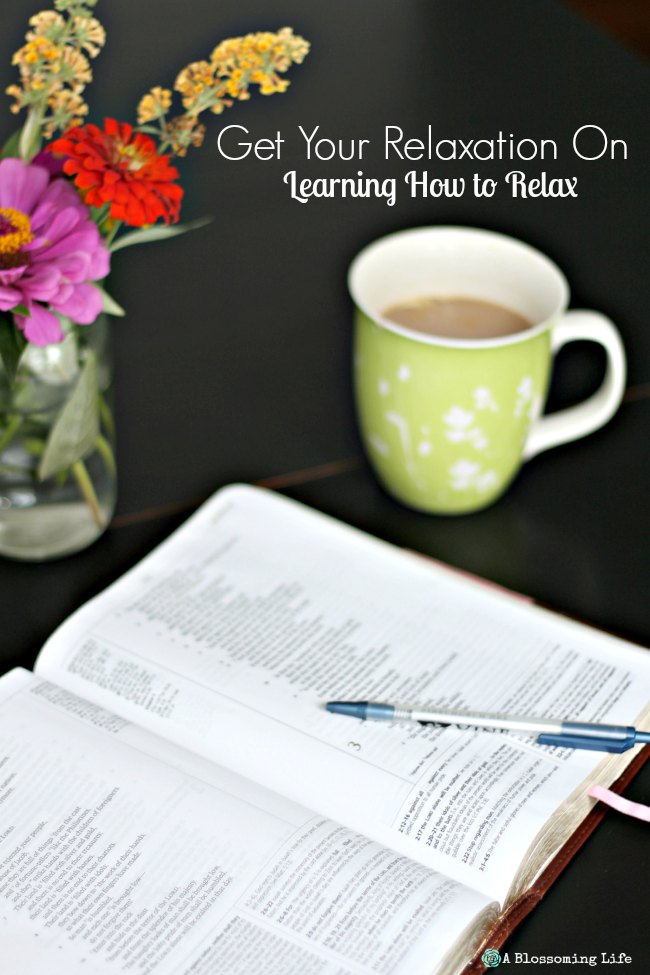 One thing that I feel that God has been working on in my heart is learning to relax and unplug from the world. Kind of funny to think since I'm a blogger and can be basically attached to my computer. I always thought relaxing was my thing, since you know I'm the free spirited type, until the hubby pointed out that I may not be as good at it as I may think.
Thinking about it more, I realized I was terrible at relaxing. First thing in the morning I'm working on blog stuff before I whisk out the door to work at my full time job. Then I come home from work and am immediately working on the garden, tending to chickens, blogging, and/or helping with dinner… Sometimes ha. Weekends are usually full of chores, hanging out with friends, completing blog projects, photo shoots, church, hanging out with the hubby, and sometimes I remember to breath. We don't even have kids yet… What will it be like when we have kids?
This crazy scheduled has caused me so much stress and anxiety! It doesn't help that I'm not the best at balancing my time or keeping on task. God has been showing me lately that it is good for me to do nothing… Shut the computer and/or TV off, stop thinking about everything that "needs" to be done and enjoy the here and now.
The last few weeks I started taking a morning walk with the pups instead of working on blog things… Ate ice cream with the hubby on our porch swing for the first time… Read a book or two… Took a bath… and just enjoyed the peace and quiet without feeling guilty.
I struggle with feeling like I always have to be doing something and if not then I feel bad about it? Why is that? I'm not the only one out there, right?
God wants us to rest, and spend time with him. We should take a sabbath day. My hubby is usually really good about doing this. Me, not so much. I'm working towards it. Lately, I'm trying to take more short periods of time to rest and take a half day on the weekend. Maybe in the future a whole day would be possible or two half days. Whatever it is… enjoying the now and not being a stressed out crazy person all the time is what needs to change currently.
You know what has happened since I started to relax more? I've been able to get more things done and balance out my time better! Praise God!
What do you like to do to relax? Are you terrible at unplugging too?