Happy Holidays & Oh Hey I'm Pregnant!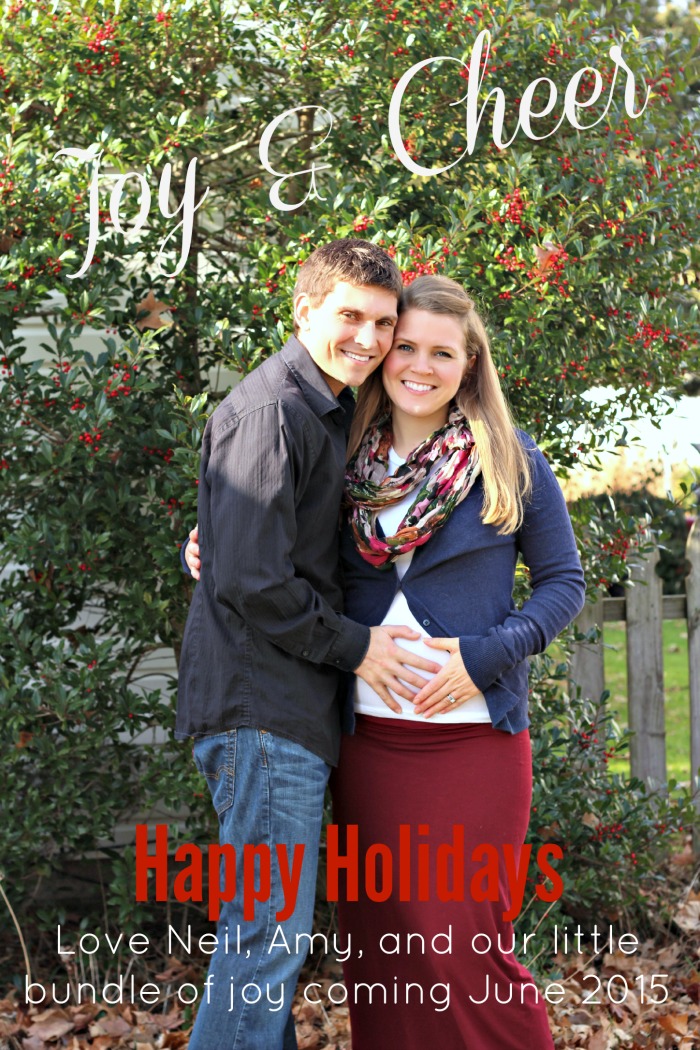 Our growing family would like to wish you a very Merry Christmas and happy holiday!
So you may have noticed that A Blossoming Life has been a little quiet lately… There is good reason for that! We are having our first baby and I'm exhausted all. of. the. time. I'm 15 weeks along, although I'm looking much bigger than that (no that wasn't me fishing for compliments). Seriously though, my baby bump is bumpin!
Feelings…
Besides being tired I've been feeling pretty great. No morning sickness. Just always hungry and craving anything with pasta sauce and cheese, and I have a new found love for mustard. I'm also having the craziest dreams at night! I've been dreaming a lot about friends I haven't seen or talked to in years. It's very odd. But besides that this pregnancy has been wonderful.
How we broke it to my family!
I did a terribly mean thing to my mother. I told her about the pregnancy and then wouldn't let her tell any of our family. She was literally busting at the seams. We wanted to tell everyone face to face, but since they live in Chicago and we are in southern Illinois it made it difficult. So the plan was to tell the family on Thanksgiving over FaceTime. So I made acute shirt (using this tutorial) that said "Bun in the Oven" with an arrow pointing to my belly and didn't say a word. Just waited until they noticed… It didn't take long before my aunt started yelling in excitement.
That's my bump update so far. I'm really hoping nesting syndrome kicks in soon and I have the energy to start doing things. Then the blog will be filled with homemade baby items!