Yesterday I did something crazy… I cut my hair! Not just a little hair, no no 10 inches!!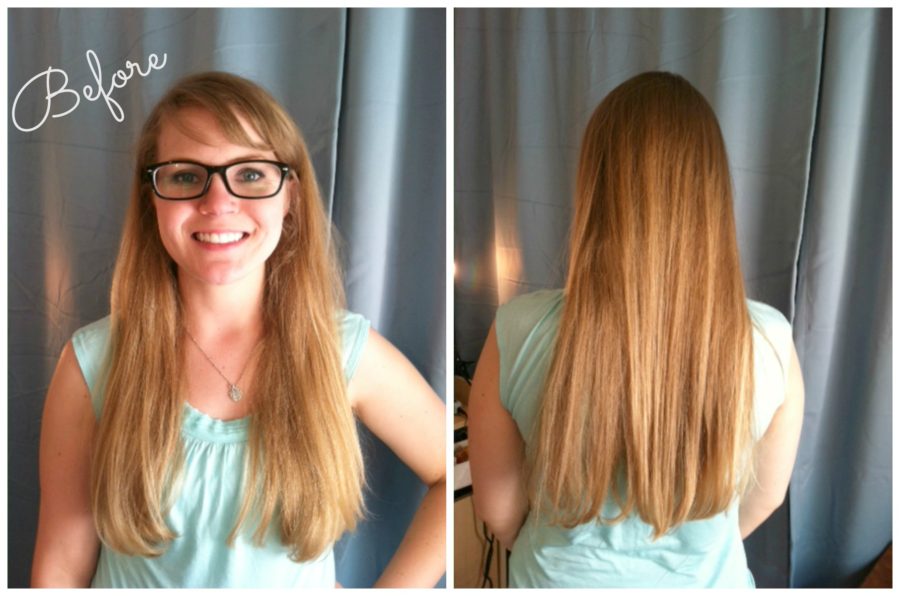 See here's what happened. Last year sometime I told the hubs I really wanted to donate my hair, but wanted to wait till after October, because I was in my friends wedding! Well October came and passed, the new year rang in, the trees started blooming, and I still didn't cut my hair. I became a little emotionally attached to my hair! I hadn't had long hair since I was a little girl and didn't want to get rid of it:(. But, the hubs wasn't so fond of my long hair and I was getting really sick of it. It's not that he didn't think it looked good he just prefers me with short hair (I think its because I had short hair when we met, but who knows). Also, he was sick of my hair being everywhere. Literally, it would get stuck in some of his shirts (in the armpits) and drive him nuts haha.
Next week marks the hubs and my two year anniversary! This year for his present I decided to cut off my hair and donate it! (I know my hubs is going to read this soooo you better not lie to me and plan a secret vacation again like you did last year 🙂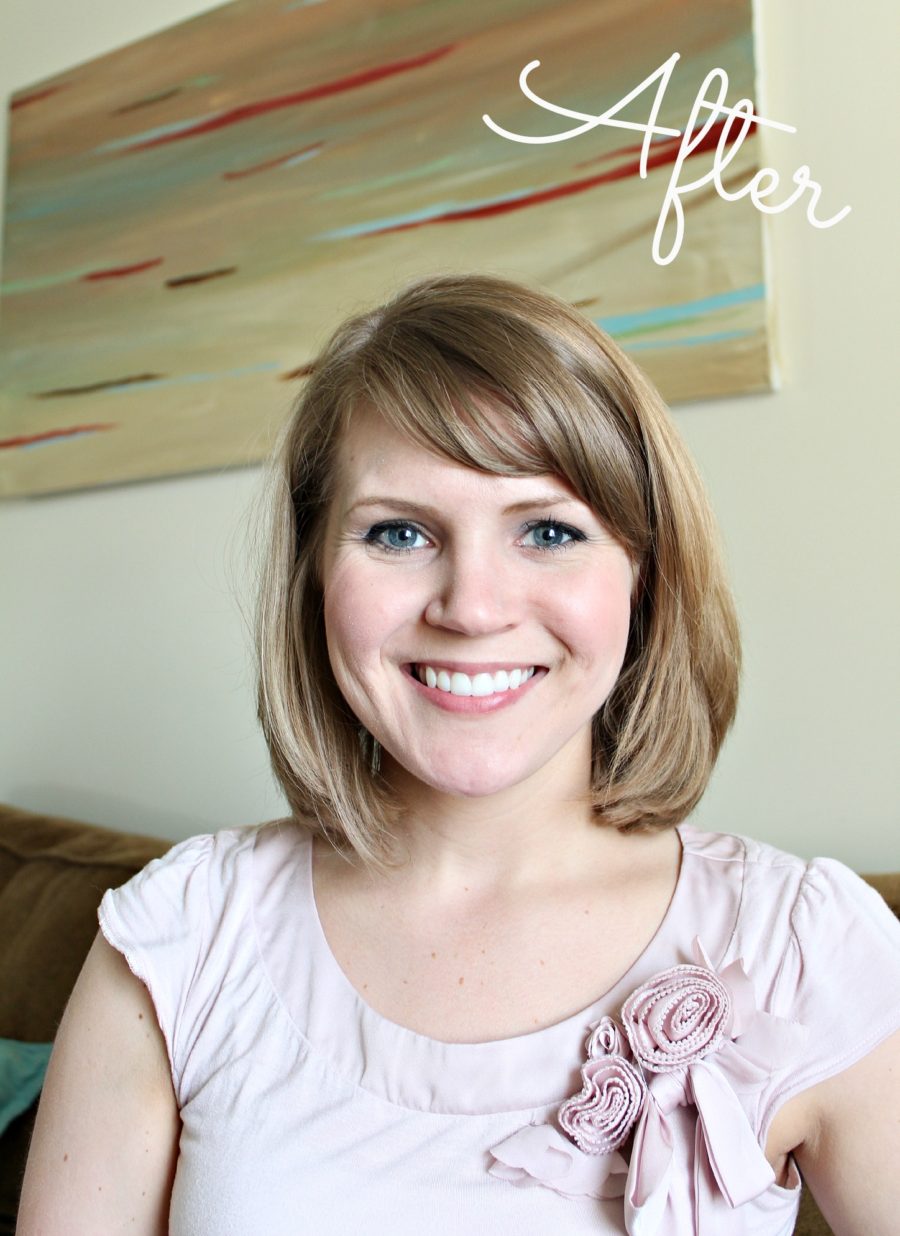 I am absolutely loving my new haircut and feels so confident and professional! Hubs was super happy too! The best part was that I totally pulled it off and he had no idea!!! Whoop point for me! The hubs has like a million points and poor little ol' me over here has like 3! I'm horrible at surprising him… but not this time!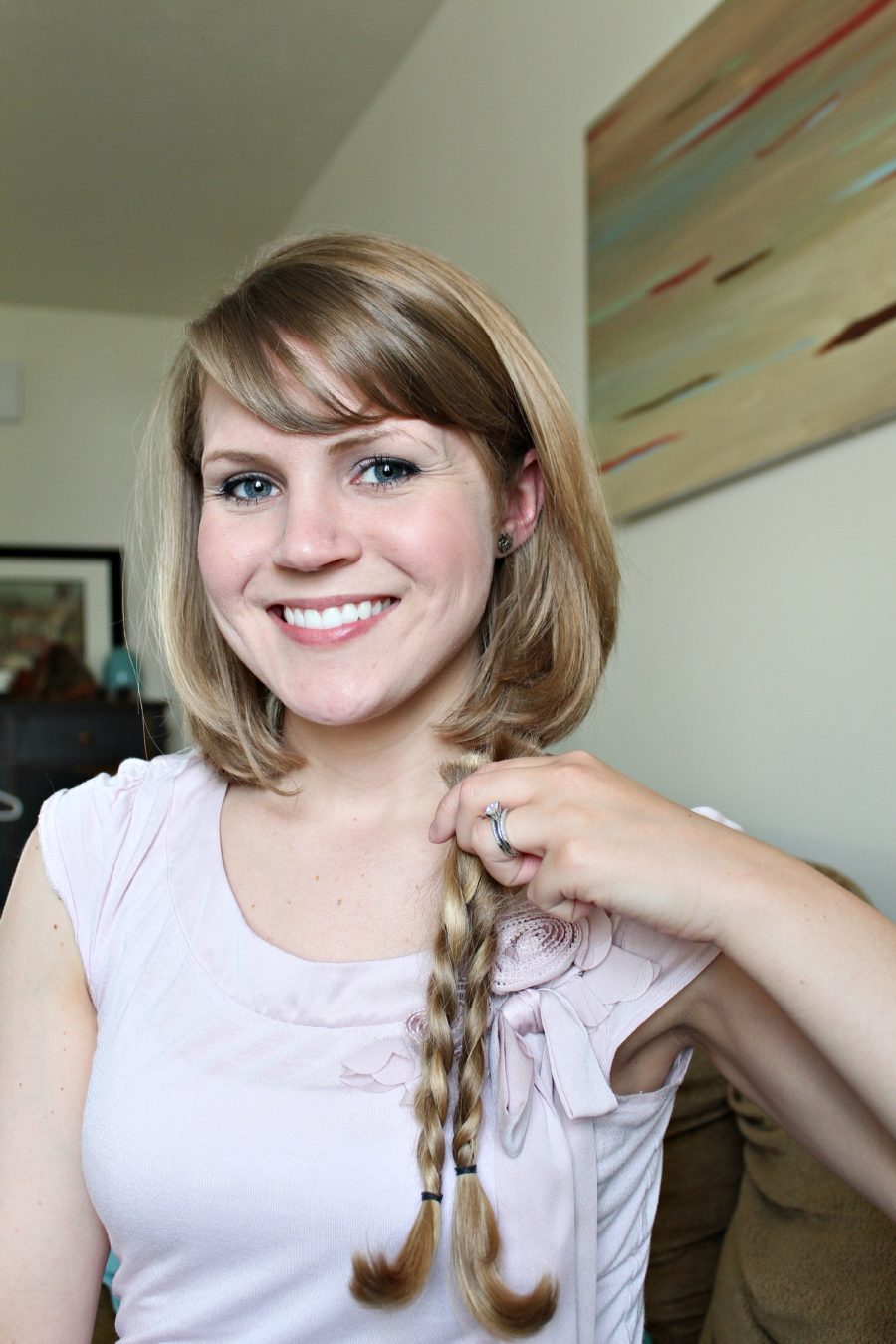 Luckily, I have this awesome hairstylist friend named Crystal! She used to work at a fancy shmancy day spa and salon and decided to recently quite and work exclusively out of her house (also known as Crystal Reflections)! She doesn't just cut hair, but also does color, perms, special occasion hair, manicure, pedicures, facial waxing, and make up. She also did my hair and my mothers hair for my wedding (and my mom does not just let anyone touch her hair…seriously)! Now enter a great plug in for me to post old wedding photos 🙂
Big time cheesing it up during the ceremony!
Isn't my mom beautiful? You can see I got skipped with the tall gene! Built just like my dad 🙂
If you want to see more wedding photos you can check them out here.
If you are in the southern Illinois area and want a fantastic haircut you can check out Crystal's site!
*This is not a paid advertisement. The only incentive I received is an awesome haircut and friend!
What have you done to surprise someone you love?