June 2016 Blog Income Report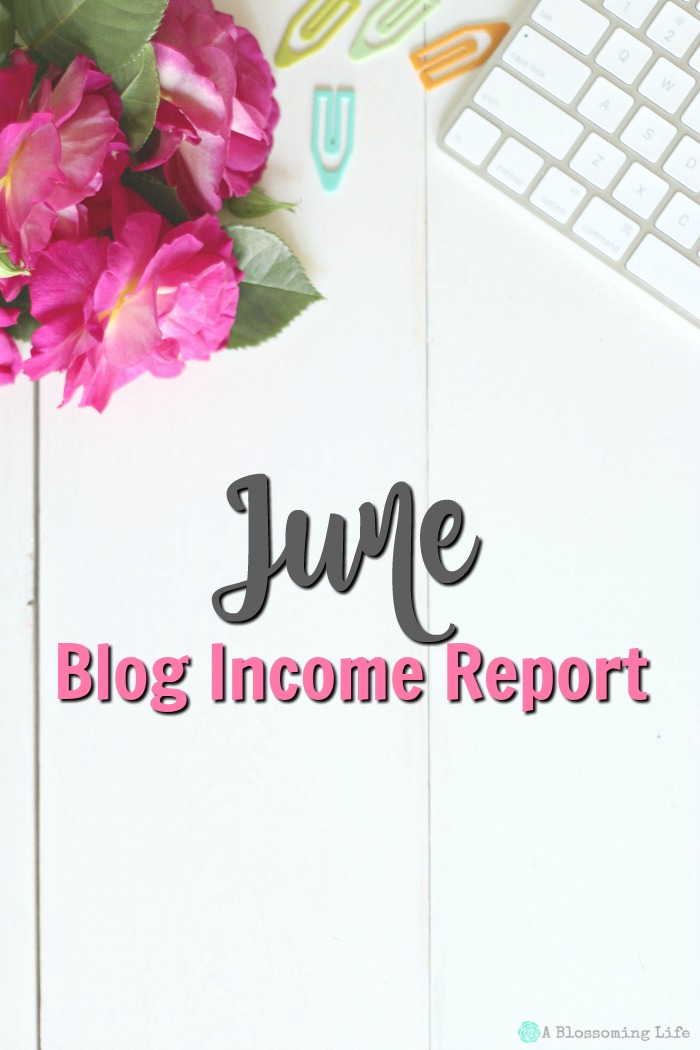 Hey friends. Apparently, I forgot May's income report and this June one is kind of late. Oops sorry. Life has been crazy. So why the heck would I share how much money I'm making on this blog? I want to share with you what we have learned, and what we will be doing in the future to increase revenue. I hope this gives you an idea of what a real blogger makes and inspires you to start a blog yourself! I love blogging. I get to be creative and get paid for it! Yes please.
Income: $630.13
The Blogger Network now Monumetric: $408.05
Google Adsense: $0
Content.ad: $125.99
Amazon: $38.76
Mountain Rose Herb: $57.33
Sponsored content: $0 I've done a few sponsored posts in the past, but this will be something I will be working on in the future.
Expenses: $11.99
Bluehost: ~$11.99 I've used Bluehost for years and love them. Their customer service is awesome.
Total Income after Expenses: $618.14
Takeaways This Month
Summer is usually pretty slow when it comes to blogging and we continued to see a slight drop in traffic. We have also been pretty busy this summer with traveling, hosting family from out of town, and doing fun summer things.
We started using Co-schedule for scheduling out Facebook, Pinterest, and Twitter posts. This has been super helpful even though I took off some time off from blogging and using this. I can't wait to see how it helps in terms of blog and social media growth. It was taking me forever to schedule out every single social media posts, and wasn't even using twitter because of it. My mom was helping me with Facebook, but golf season started so she's busy doing that. Not only will this help with time management, increase traffic, but it will also help me save money in the long run because I'm doing social media myself and not hiring a VA (something I don't have money for at the current moment).
We are testing an opt in for email subscribers so I will report on that in the July income report how that is working out.
Goals currently and from last month:
Post more often- I took a couple weeks of in June to get ready for baby girl's first birthday so that will impact next month's income report. Also, stated before we've been super busy this summer plus we dealt with hand, foot, and mouth disease in baby girl along with traveling so next month will probably show it.
Increase sponsored content- working on this still. Haven't had a lot of time to reach out to sponsors.
Increase traffic- it's the summer so increasing traffic is more difficult
Work on email list- check back on the July income report.
Continue working on writing an e-book- will continue to try to find some time to work on my e-book. Summer has been busy.
New Posts This Month:
This post contains affiliate links that help support A Blossoming Life at no extra cost to you.