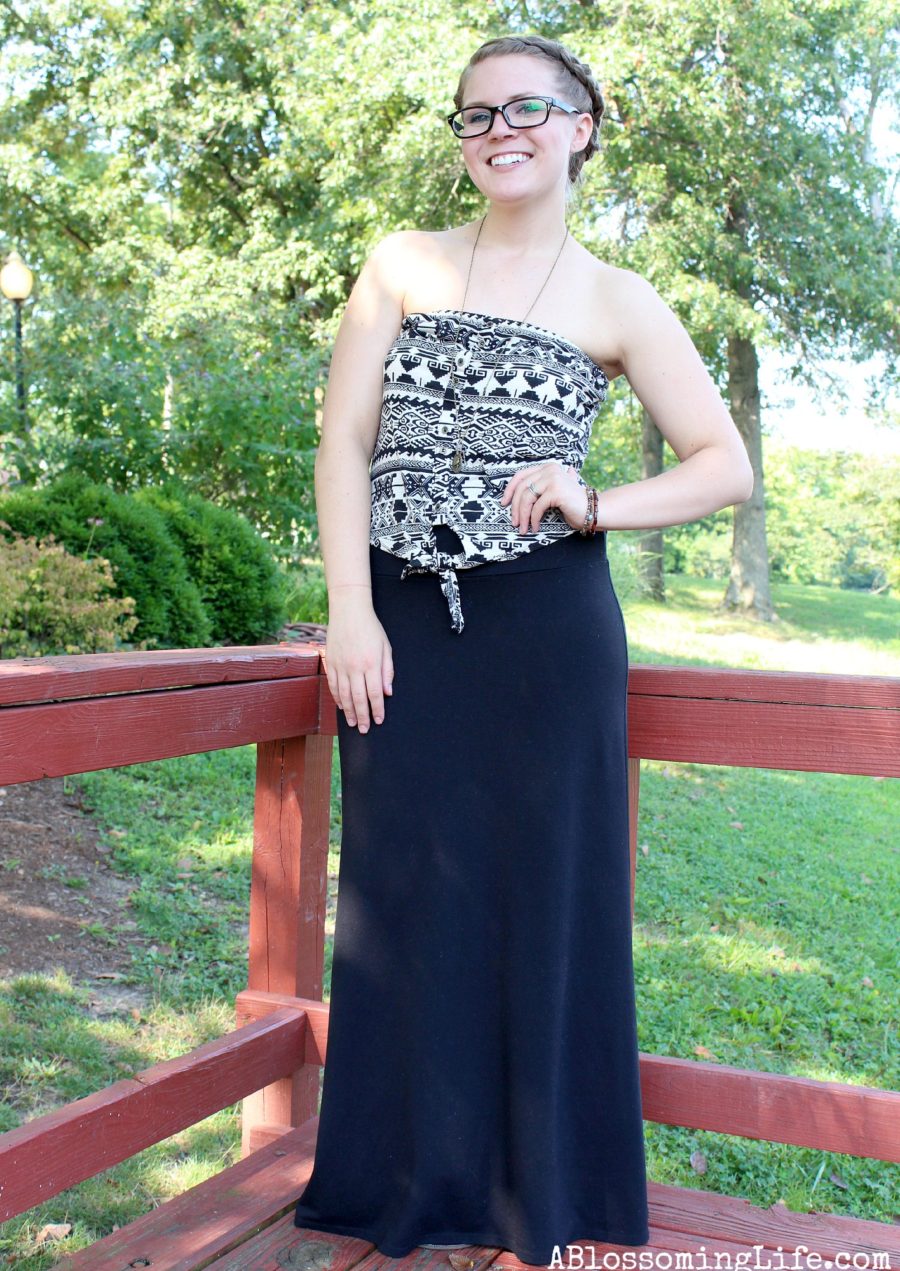 Since school is starting for most people. Ok wait… let me just say that this is the first time in 20 years I am not going back to school! Hallelujah! Anyway, summer is ending (big sad face), and I wanted to have one last hoorah and wear something summery! I found this great tribal print tube top at Goodwill! I instantly fell in love because tribal is totally on trend right now and I am not paying a fortune for it! So if it goes out of style, I only paid $3 which nothing to be bummed about. That is one of the best things about buying things from thrift stores.. You can get the look you want without breaking the bank or feeling guilty about spending a ton of money on one item.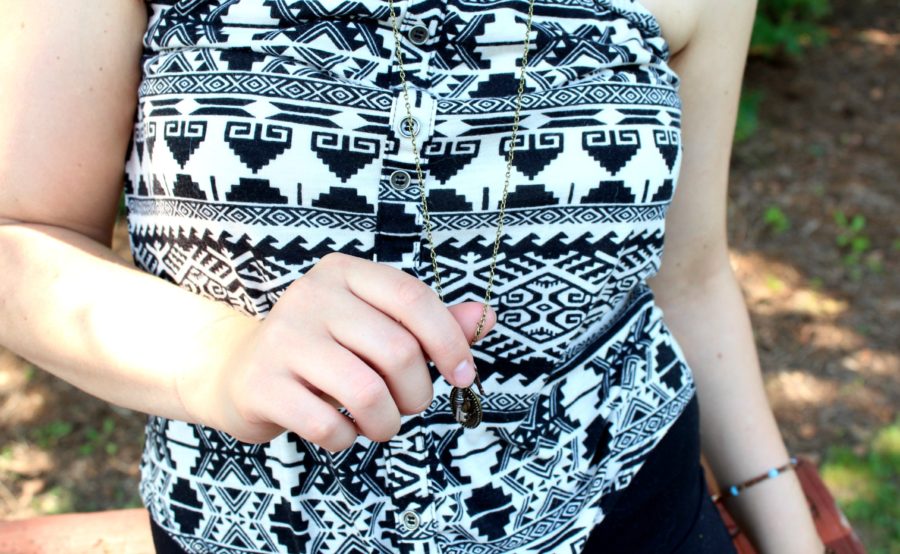 The necklace that I am wearing is my new favorite piece of jewelry! I may be little biased because I made it ha! It has been awhile since I had made any jewelry and forgot how fun it was! It is hard to see in the picture but it included keys, a bird pendent, and a handmade wire bead.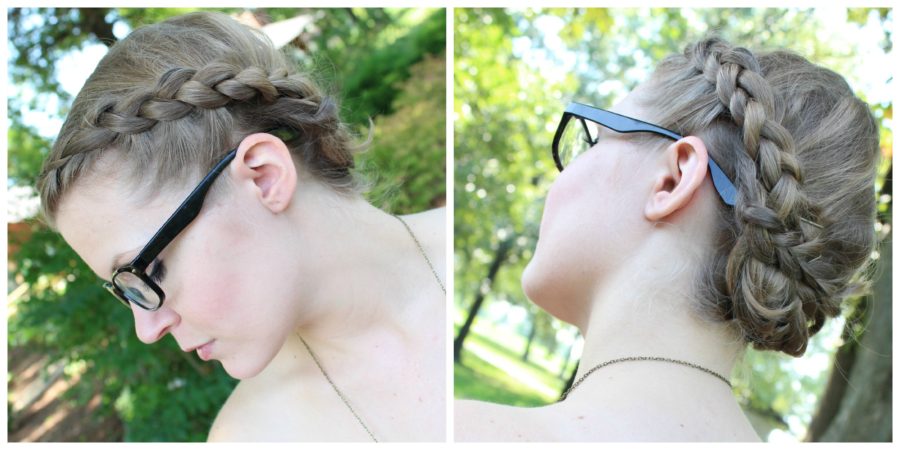 I think I got a little carried away with the whole tribal thing and decided to braid my hair! I started with two inside out french braids (because I can't physically do normal french braids) from the front of my head to the back, then made 3 other braids with left over hair in the back, and then pinned them randomly tucking in the ends.
What I wore:
Shirt: Goodwill
Skirts: Kohl's
Shoes: Target
Necklace: Handmade
Are you loving the tribal look also? Do you have any exciting things happening before summer ends?
I party here…