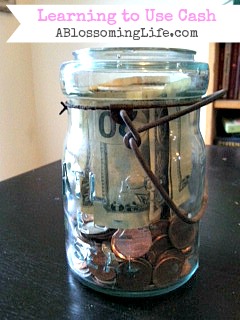 Today I want to talk about something that is so hard in our culture today…
Our culture is one that when we want something we just go out and get it even if we don't have the money right now. We can just put it on a credit card and pay it off. This can than lead to debt, which can be mentally and emotionally binding. It also can hinder what God calls us to do which is give our money to the church (tithing) and help out those who are in need. I have kind of been one of those people. When I was a undergraduate if I wanted something I would just go out and buy it. Not with a credit card but with a debit card. I didn't give too much thought to it. I had the money in the bank from the years I worked in high school. But what this didn't teach me was being patient and waiting for the right time to save enough for a particular thing.
Luckily we don't have a lot of debt. We were very blessed to have our parents pay for our schooling. The only debt we have right now is paying off the hubs car. Even so we live on a tight budget and if there is something we want we have to wait which is so hard. Right now I really want a new dslr camera. They are pretty pricey and with me in my internship and living on one income it would be pretty hard to just go out and buy one. Plus our church is sending out not one but two church plants this summer that we will give financially to, so in order to buy a new camera we have to be wise. We made a compromise that we would put a little bit away every month. Also, we are selling things like old textbooks, a bike, and some other things we. So not only are we de-cluttering our house, but also making some money to put away for new camera! It's a win win!
The important thing that many of us need to learn is how to be patient and wait for the right time. Learning to save for the things that we want instead of just going out and using a credit card with no actual plan for how you may pay it off.
What do you do when it comes to saving for something you want?