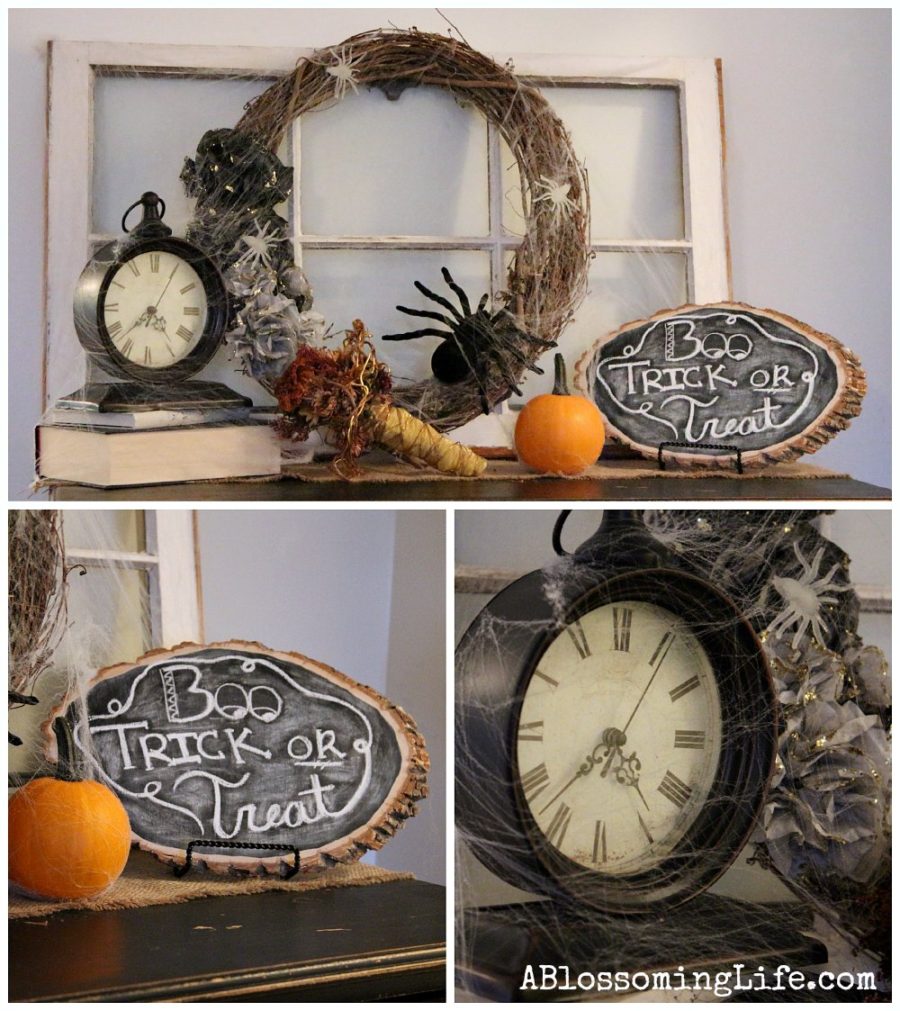 Lately, I have been trying to celebrate my happy crazy life! It has been a world wind that has seemed to just buzz by! I have had barely any time to sit down, relax, and be creative! Not going to lie, I have not had any ideas for fun DIY projects in my brain at all the last 3 or 4 weeks (well except for dreaming about our future home). Finally a day or two ago my creativity came back to me ha! So today I want to show you a quick Halloween Vignette I threw together!
We bought this cute and distressed armoire that acts as a holder of all things crafts. In the spirit of Halloween, I wanted to make it more festive! I placed an old window over a burlap runner, an old style black clock, my DIY Halloween Ombre Wreath, a DIY Rustic Wood Chalkboard, and some flowers from my friends wedding last fall. Added some spider webbing from Walmart and that's it! Super easy!
What is your favorite part  about Halloween?