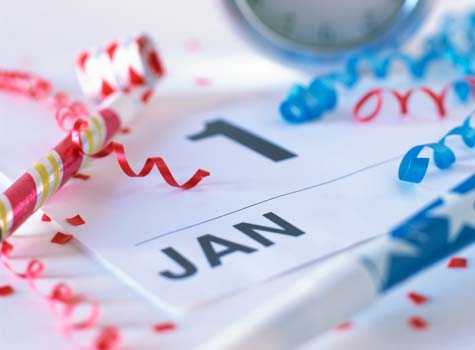 I know its a little late but I was a vacation (that's a good excuse right?) and not a huge fan of New Year's resolutions. I make them and break them. This year I decided to make practical ones I really want to accomplish and have already started accomplishing them.
1. Be cleaner and more organized– I must admit I am really good at making messes and really bad at cleaning up. Neil is super clean and well I'm pretty darn messy. So to help him out at make life a little less stressful my goal is to stay on top of the cleaning at our house. (More on my cleaning schedule to come)
2. Lose weight and workout more– Don't want to sound cliche and technically this was my goal before the new year started (I've already lost 5 lbs). Since last January I have gained about 25 lbs so my real goal is to loose the weight and fit into my pants again. To accomplish this goal I will be eating more healthfully, which seems hard since we do that now, and working out more. Kaia will appreciate it since I want to walk/run her most days of the week and lift weights 3 times a week. Hopefully I will loose all the weight by October I'm standing up in my friend Sarah's wedding (she has a great blog Becoming a Proverbs 31 Woman). That's 10 months to loose 25 lbs which is very practical.
3. Plan meals for each week– I'm super terrible at this. Every week we buy the same things and make random quick meals and then run to the grocery store a couple times because we need something. Which then costs us more in the long run since we don't live that close to a grocery store. This weeks meal plan includes:
Monday– lemon & herb chicken breast with roasted veggies (made extra chicken to use the rest of the week)
Tuesday– Everything but the kitchen sink healthy turkey chili (recipe to come)
Wednesday– Chicken salad- made with romaine lettuce, veggies, and leftover chicken)
Thursday– turkey chili with quinoa
Friday– Church=free food and bring an appetizer
Saturday– Chicken tacos
Sunday– Finish up the turkey chili
4. Stop Procrastinating– This is a huge problem! I wait till the last minute to do everything and then I'm really stressed out. So when I get a paper or project I am going to try to get it done right away! Whether I like it or not.
That's it! Hopefully this year I will accomplish them! Tell me about some of your New Year's resolutions.