Our No Spend Month Failure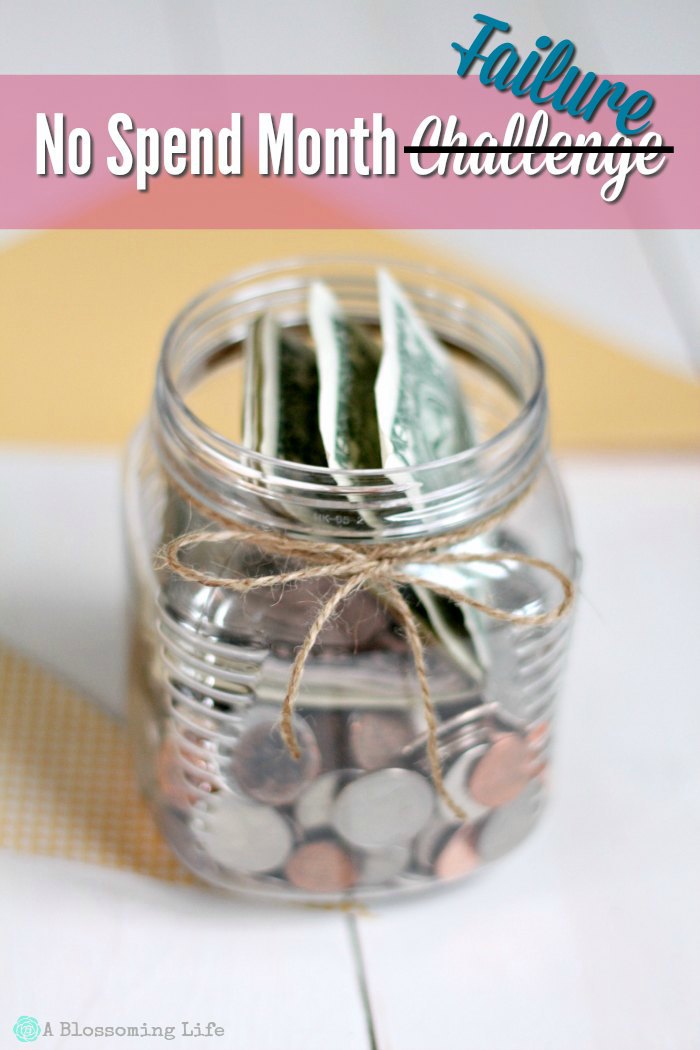 Ugh friends. I totally feel like a failure. I stated at the beginning of the month that we would be doing a no spend month. Right off the bat, I didn't plan for the fact that it is gardening season and we would be needing to purchase things for the garden. For example, we have multiple garden beds that are rotting and needing to be replaced. So we needed to purchase wood and some tools. We also have a wedding to attend out of town so we will be purchasing some food and staying in a hotel. Not smart Amy.
Then the unexpected. My computer decided to go to the pooper last weekend. It was running so slow and would freeze all the time. It would take me 10x longer than it should have to do anything. Hey I'm a mom to a mobile baby… time is of the essence. Poor thing (I'm talking about the computer here) was 4.5 years old, which is like ancient in computer years. It was a hard hard decision that we spent hours at home and then hours at Best Buy thinking through. But a blogger can't be a blogger without a computer. So we decided to purchase a computer. Yep. Worst no spend month ever!!! We spent a lot of money for supposedly not spending money. Luckily, we had been saving for a new computer and we ended up getting $235 off. Not too shabby.
Last night, hubby, baby girl, and I were swinging on the porch swing. Breathing in the warm summer like air and something unexpected came out of hubby's mouth. "We can do a no spend month next month. We aren't going out of town, we have no parties or get togethers to go to. So we should be good." Remember this was the man that put up a good fight about doing a no spend month and stated he would only do it if I gave him $20. Haha. So I jumped all over that. We will continue to watch our budget and try not to buy anything extra the rest of the month, but we will also be doing a no spend month next month and not buy crazy things like a computer.
So please give me grace my friends for I'm no where near perfect and this no spend month was a total bust. Please forgive me. Amen.