Today I get to share with you this awesome giveaway from Nourish Organics! Nourish Organics is a company that offers high quality, USDA organic skin care! The ingredients are plant based and their products are not filled with crazy named, can't pronounce, additives! And everything is very reasonably priced (under $10)! How great is that? I had the pleasure of reviewing Nourishing Organics lavender mint deodorant and body butter, and their body polish.
Lavender Mint Deodorant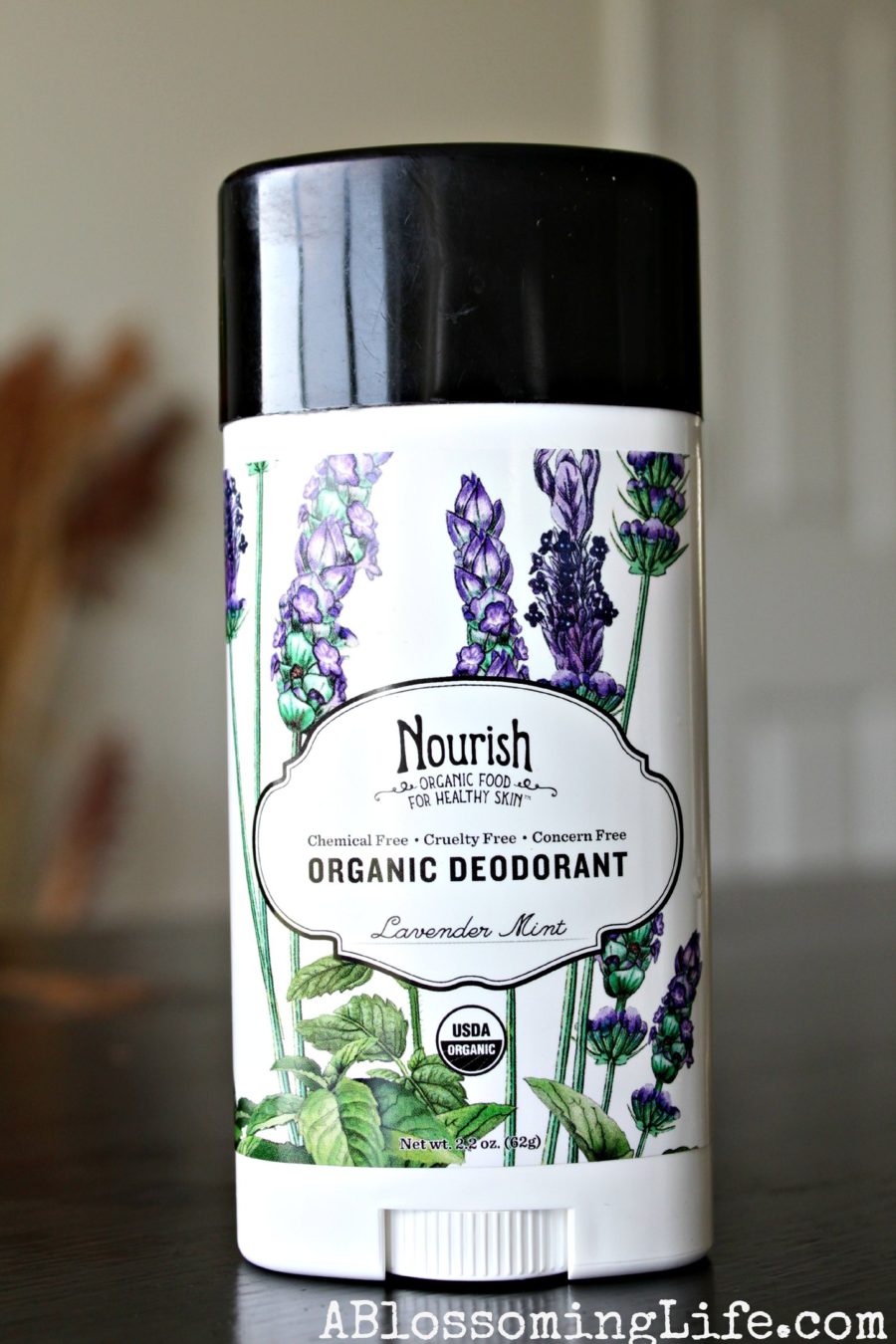 I love this deodorant! I have tried other store bought natural deodorants and they have not worked at all, and made me smell worse! Not this one! It smells amazing, clean, and it lasts all day. I'm really in love with the lavender mint smell too! I'm usually not a huge fan of lavender, but the combo is very relaxing. This deodorant is perfect for those who want something all natural and don't want to make their own or are sensitive to baking soda!
Body Polish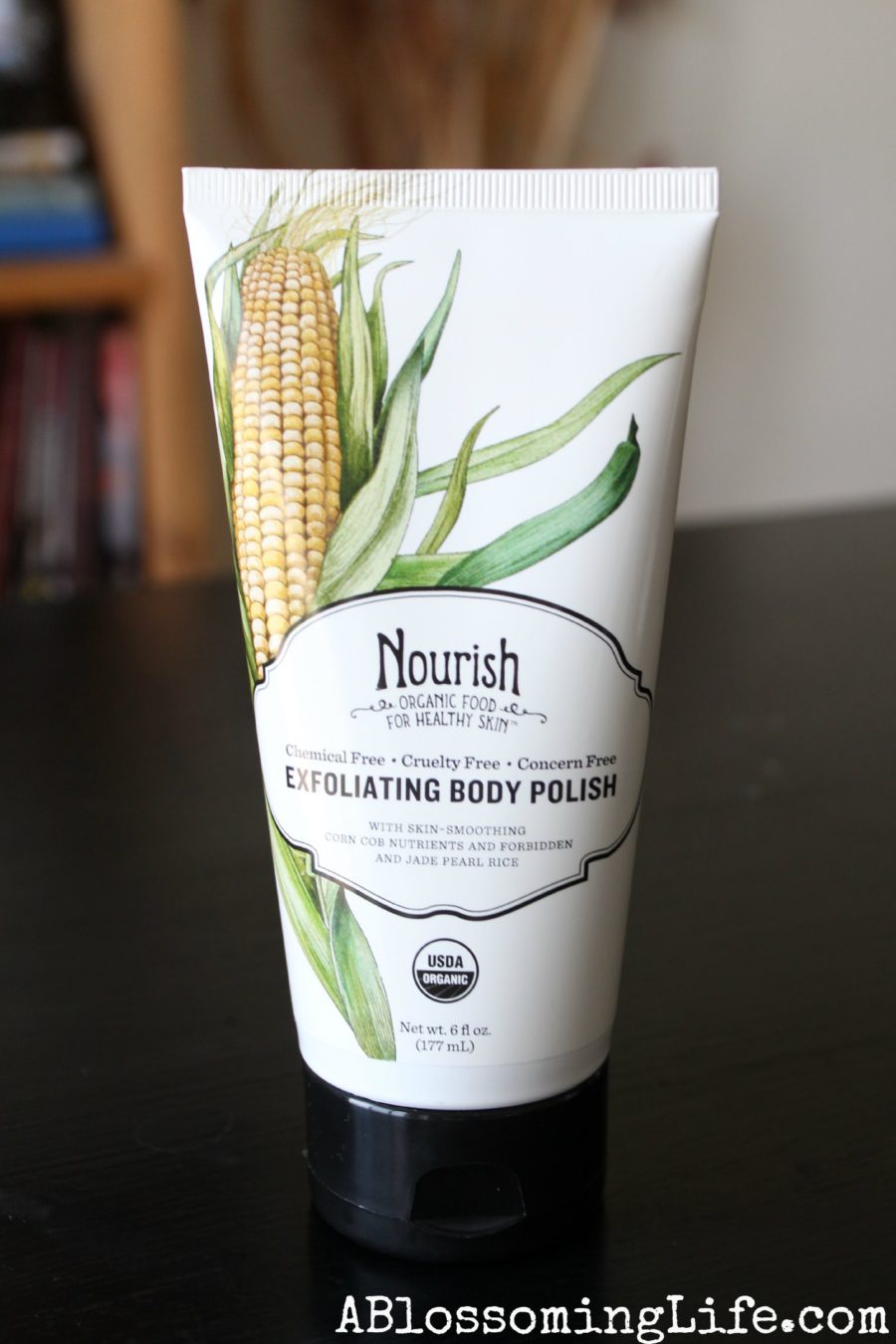 This body polish is a silky and gentle exfoliator perfect for your body and face. It is especially great for your face because it is so gentle. Did you know if you exfoliate your face to hard it can cause your skin to produce access oils causing breakouts? Usually I do like a little more exfoliant, but this gentle exfoliant mixed with the silky cream is very nice and relaxing.
Lavender Mint Body Butter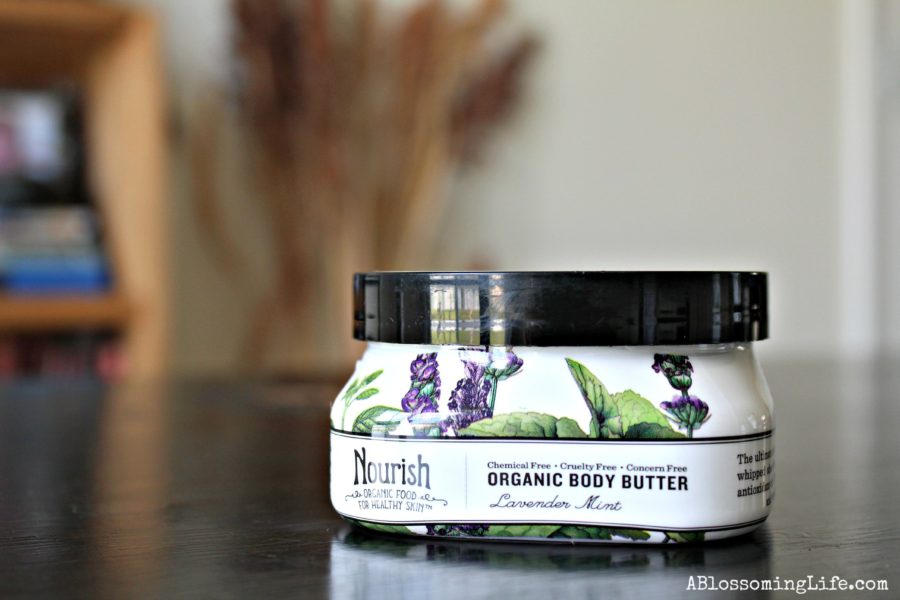 This product was my absolute favorite. The hubs may have thought I was crazy because I kept rubbing it on and saying "it makes me feel so relaxed….ahh I love this stuff..here have some…don't you feel relaxed now?" Yea it made me a little nutty! This stuff is seriously hydrating too! Perfect for my chapped eczema skin!
You can tell when using these products that they are high quality and well made! So in love! I'm so excited to be able to try their products and share this giveaway with ya'll!! Thank you Nourishing Organics for sharing such a wonderful giveaway with us!
 One lucky winner will receive the Signature Value Set in the scent of their choice!
a Rafflecopter giveaway