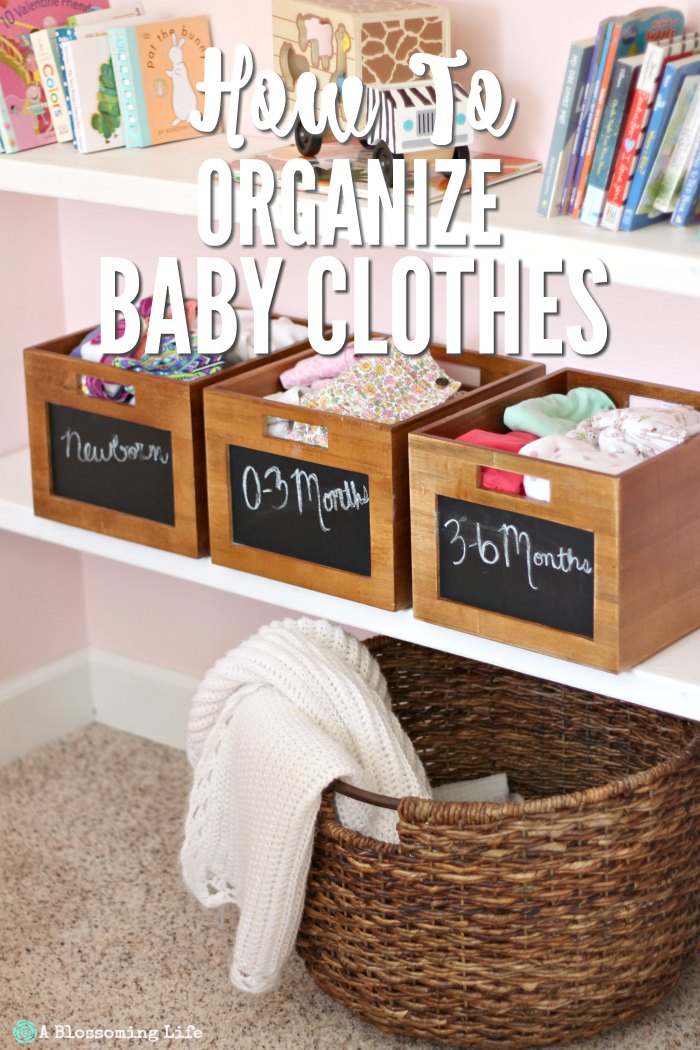 One of the greatest gifts I got when I was about to have baby girl was lots and lots of hand-me-downs. It was amazing! We didn't have to buy any clothes for the first year (except her Christmas dress, but that was a special item). When you get so many clothes at once what the heck do you do with them? So I came up with this simple way to organize all the baby clothes we needed and after we are done they are still nice and tidy.
Not going to lie… I don't actually organize them in those super adorable bins from Target. Those were just for the picture. Originally, I just used gift bags leftover from my baby shower that I labeled and stored in her closet. I'm frugal and resourceful friends. Later, they graduated into storage boxes (like these ones)
. But use you have what you have on hand.
How To Organize Baby Clothes
Separate the clothes by size. Look at each outfit/clothing item and see what size/months it is (i.e. 3-6 months, 6 months, NB, etc.). There is a catch though. Some clothes run small and some run large so you may put them in a different age range if you feel the size runs differently then what they are labled.
Now place them in totes, bags, whatever organizational tool you have on hand or ones you purchase to keep them in order. Label the outside with the corresponding size clothes they are.
As your baby grows and starts growing out of clothes pull out the next box and place the larger clothes in the drawer.
Remove clothes that no longer fit. I usually do this weekly or by-weekly and place them in the corresponding size labeled bin or bag.
Continue doing that with your child until they are 18 and living on their own… Kind of kidding.
This way keeps them nice and organized. Easy for when you need them for the next child, for a garage sale, or to donate.
How do you organize your children's clothes?
This post contains affiliate links which help support A Blossoming Life without extra cost to you.
You may also like…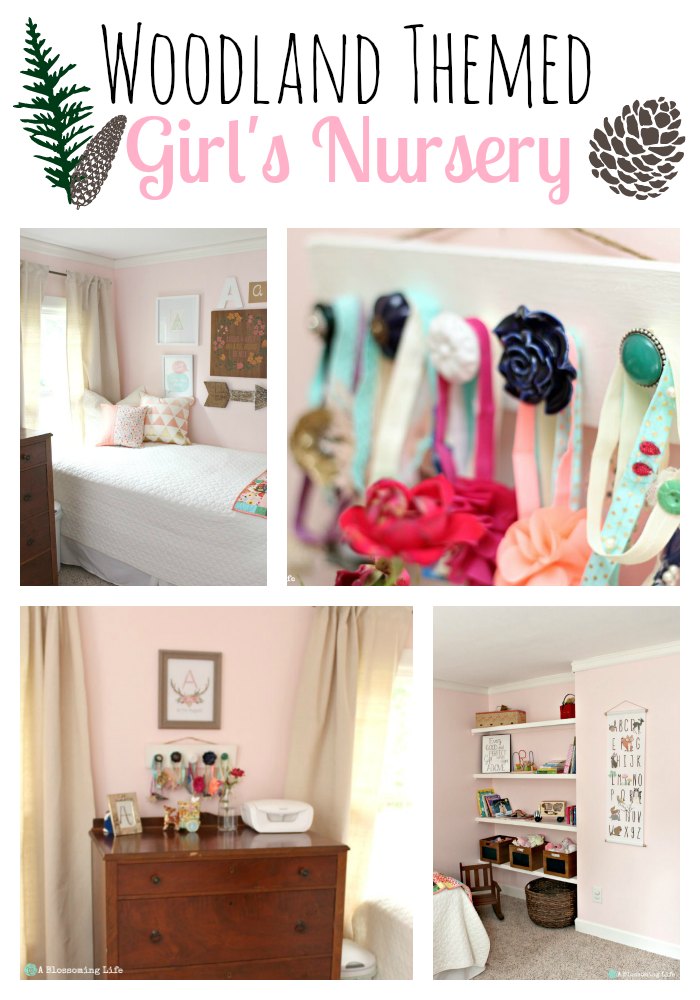 Woodland Themed Girl's Nursery