How We Save $100's On Our Cell Phone Bill (Republic Wireless Review)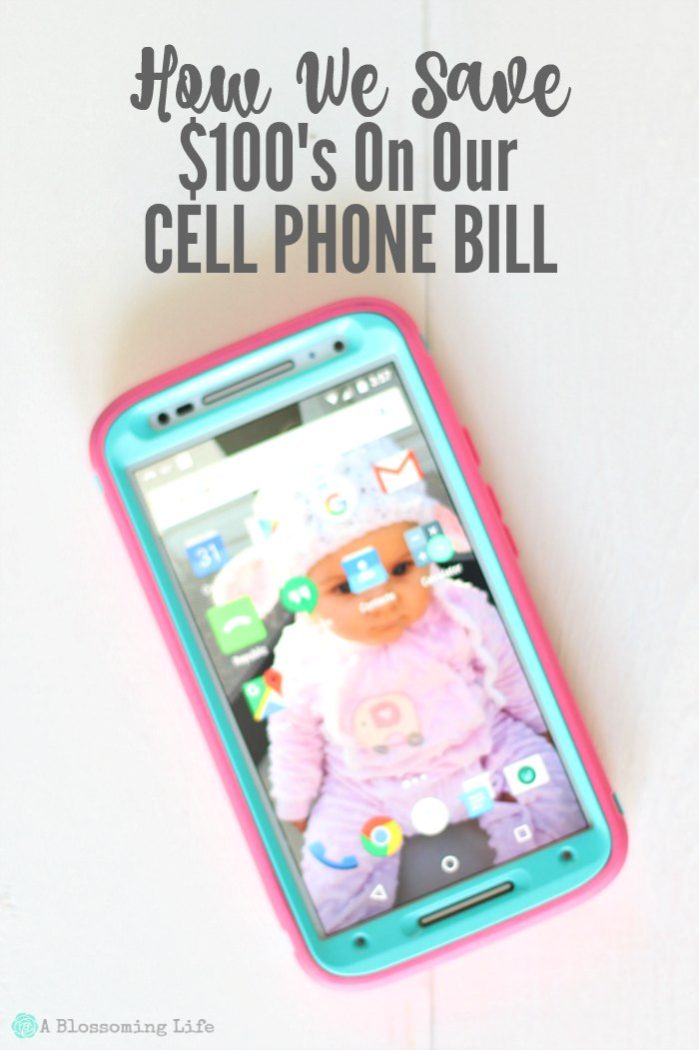 This post is not a sponsored post. I just want to share with you something awesome.
You know when you stumble upon something awesome and you just have to share? Yea this is it! Our cell phone bill was out of control. Over $160 a month for the 2 of us. Crazy. I switched my phone to a Republic Wireless a few months ago and absolutely love it.
I heard about Republic Wireless from a few friends who had good luck with it and I couldn't be happier with switching. You get to choose how many GB you want/need and whatever you don't use they pay you back the next month. Yep, you heard that right. THEY PAY YOU BACK. My bill went from about $45 a month to less than $20. There are no contracts, so if you are running out of GB you can just add more data anytime.
One of the best things about RW is that you can determine how much you are going to pay. Our family is doing a no spend month this month so I just turned off my cell data. Which means my bill should be close to $12. I can still make phone calls anywhere, but if I do need wi-fi there is free wifi almost anywhere you go. Plus, I really like the idea of not having internet on my phone. I spend less time looking at useless stuff and more time with my family. It's a win win.
Keeping the data off means I could save almost $400 a year just on my phone!
We live in southern Illinois and we've been doing a lot of driving lately and one thing I noticed is the more rural we get the less service I have. Luckily, it always has full service, it just may be roaming. So in case of emergencies if wifi isn't available somewhere near by I can still make calls. It might just cost me more in GB.
Republic Wireless is perfect for my cell phone needs and plan to stick with them for a long time. My hubby will stay with Verizon until his contract is up and then we will look into switching him to Republic Wireless or Google FI, because he needs a reliable hot spot all over rural southern Illinois.
Are you ready to start saving lots of money on your cell phone bill?
This post contains affiliate links. Affiliate links help support A Blossoming Life at no extra cost to you.