How We Are Putting Over $2000 Into Savings This Month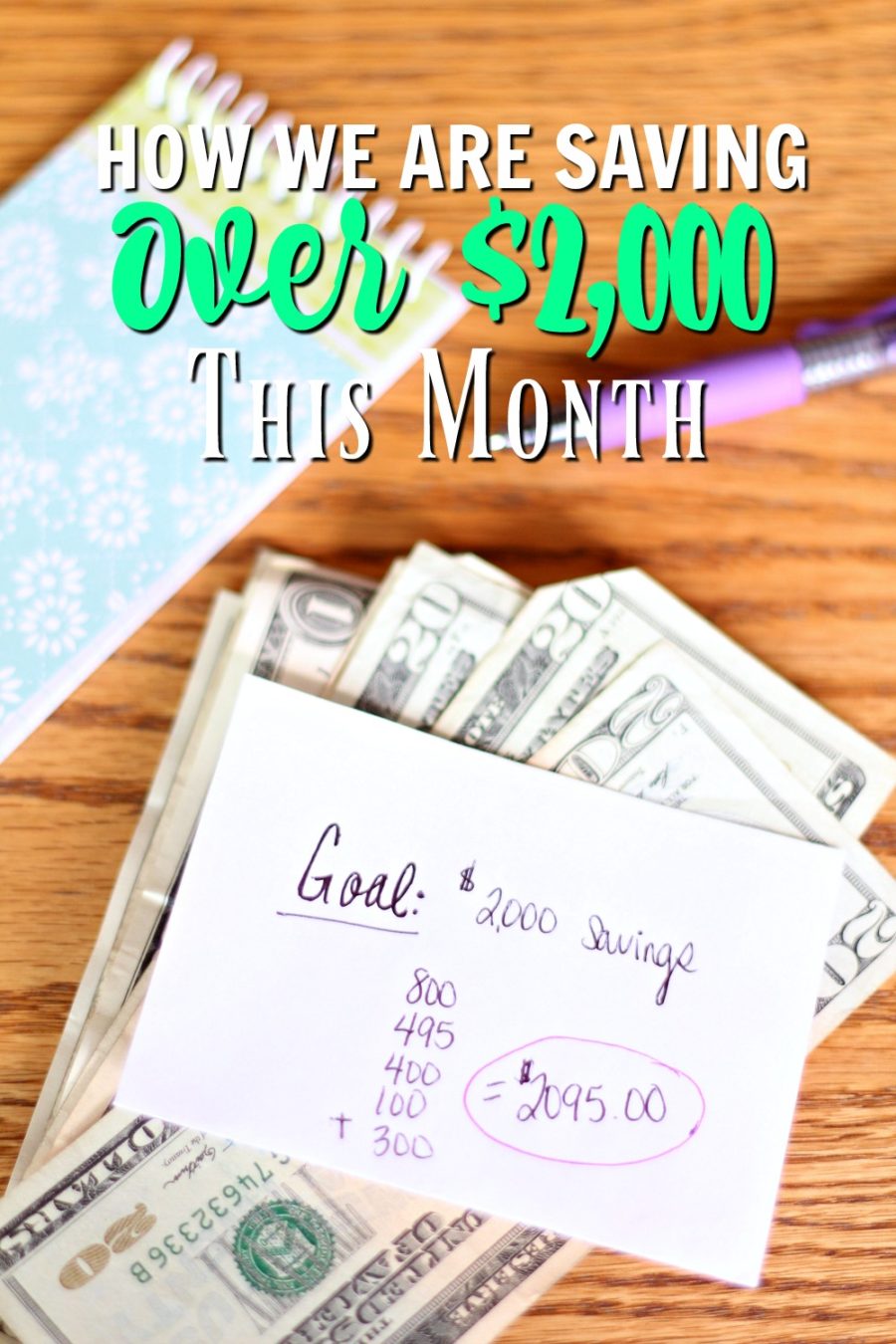 This month we put over $2000 into our savings on top of our retirement, tax savings (my husband and I are both self employed) and baby girl's college fund and I want to share with you how we did it. Now every month might not be this good, but on those really good months you bet we will be putting in the extra cash. We finished paying off debt using Dave Ramsey's snowball method and now we are hustling to have a fully funded emergency fund, buy new to us cars eventually, and one day hopefully we will be building a house/homestead with a big down payment. Some of these things are a few years down the road, but that doesn't mean we shouldn't be smart with our money now. You never know what might happen…. Like our AC breaking mid summer. It was nice to have a little cushion.
How We Are Putting Over $2,000 Into Savings this Month
Side Hustle: I've been trying to do more side hustling. Recently, I took on a job working 8 hours a month that pays really well. I took on another job helping a friend meal plan and prep some meals for her. All that money goes right into savings. A friend of mine started cleaning houses one day a week when her husband has the day off. You could also mow lawns, babysit, house sit, delivering pizzas on the weekend, etc. Whatever you can do to find extra money. I made almost $600 this month with my side hustles. Along with side hustles, my friend recommended that I look into saving some money with my car insurance. Money Expert has some great quotes to save you money with.
Blogging: We definitely wouldn't have been able to save this much without help from this blog. I make some money blogging every month through advertising, and affiliate links. You can also see how to start a blog here. While most of this money goes to help pay for our taxes (both hubby and I are self employed which means we pay a lot in taxes), I put any extra into savings.
Coupons: This month I transferred over $75 in money I earned from Ibotta. Ibotta is an awesome app that pays you cash for purchasing products and uploading the recipes. I've been using it a few months and have earned a little more than $75. You can get $10 for just signing up through my link and making your first purchase.
Direct Deposit: We automatically transfer $250 dollars into our savings in the beginning of the month. We also have automatic transfer set up for taxes and a Christmas account. I know this money is automatically coming out so I can budget for it.
Extra checks: We decided that any checks we receive will go into our savings. So that means the money my in-laws pay us for their portion of the phone bill, some tickets he sold, and any other randomness we don't need to pay the bills with will go into savings.
Budget: You don't know what you can save until you have a budget and see where there is room to squeeze. Need some help learning to budget? Check out my post here. We try to budget just off my husband's flexible income and make our expenses as inexpensive as possible. Any extra money we have we try to put it into savings.
Extra Money: We knew this month was going to be extra good so we transferred extra money over a few times this month. My husband gets paid a bunch of times during the month so this works for us. We would transfer $100, $400, etc. Whatever works for us at the time.
Working Hard: My hubby has been working super hard, so this months income was really good allowing us to save extra. Next month probably won't be as good so we will be working on squeezing every bit out of it so we can still save lots of money. Can you work some overtime? Find a second job or sell things to make extra money?
Even without my hubby's good month we could've saved close to $1000 through blogging, side hustling, budgeting, and couponing. Not too shabby if I don't say so myself. My goal is to save $1000 a month, so I will give you periodic updates on how we are doing. We are saving more now than when I had my 20 hour a week job.
What are some ways you are saving money this month?


Need some other money saving ideas? Check out these posts…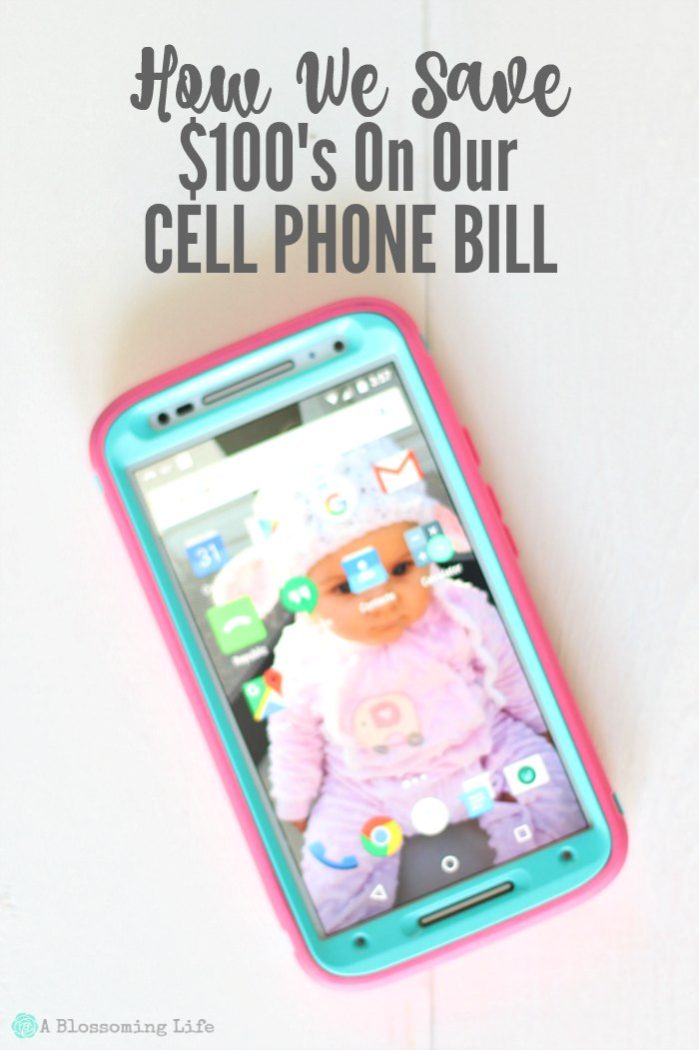 How We Save $100's On Our Cell Phone Bill
This post contains affiliate links. Affiliate links help support A Blossoming Life at no extra cost to you.