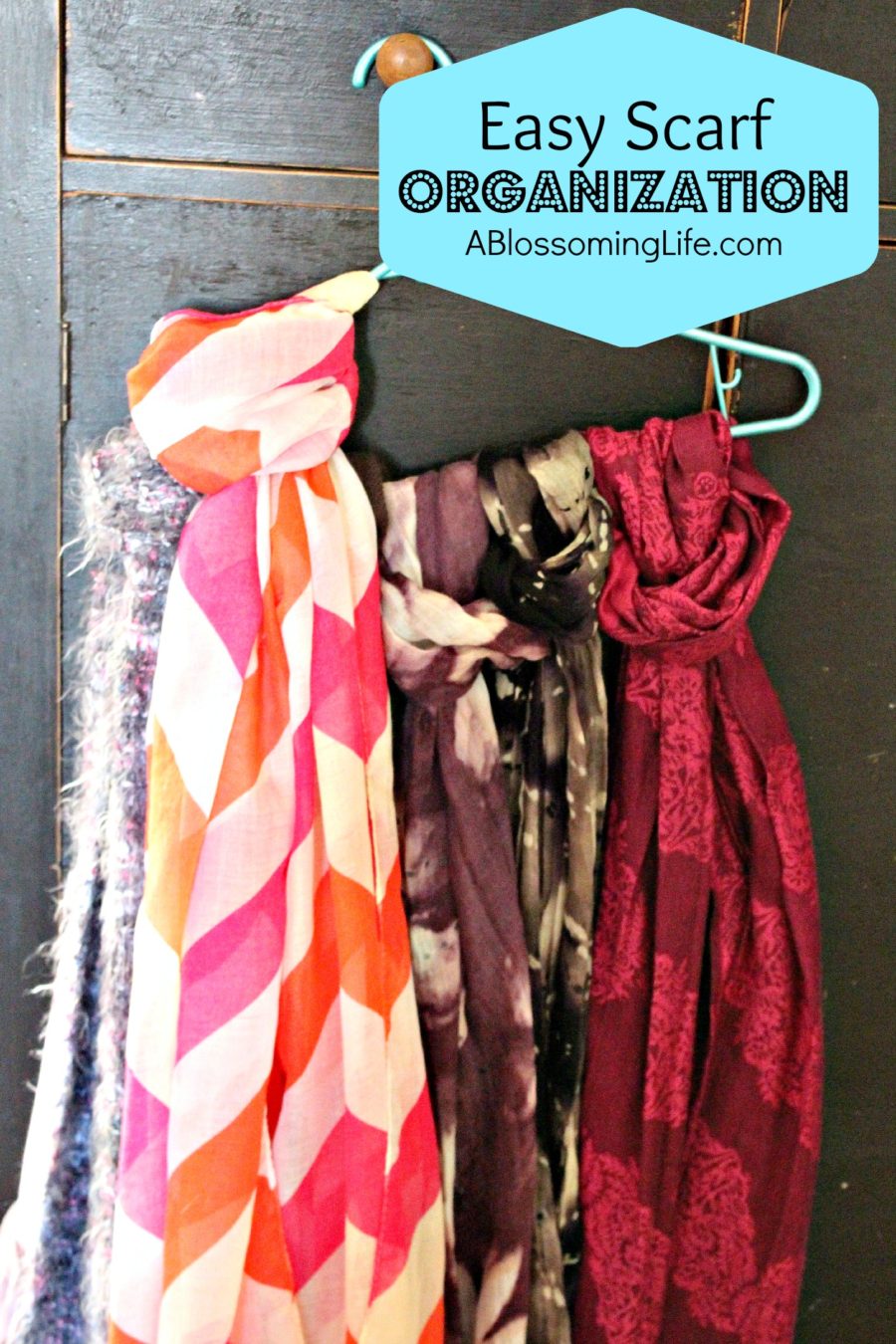 Have I told you all how horribly disorganized I am?? It probably has come up sometime! Later on I will show you how disorganized my closet is ahhh. Well one thing that I have organized and actually kept organized is my scarves. This is super easy and you probably already have everything you need on hand. Scarves and a hanger. I saw people use shower curtain rings and I thought that was great, but I didn't want to go out and spend like $2 ha.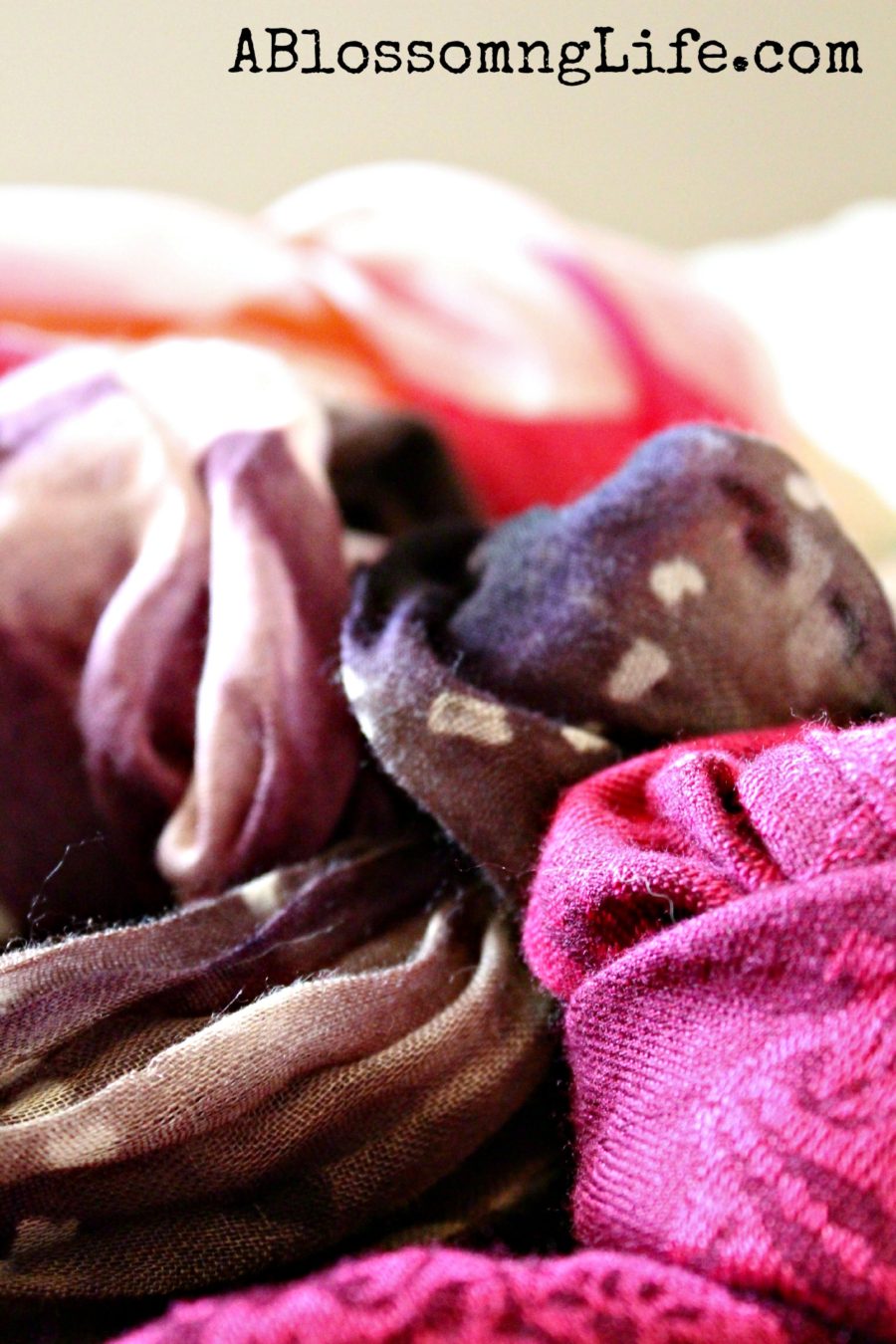 All you need to do is get a hanger, fold your scarf in half, then put the fold over the hanger, and pull the ends of the scarf through the loop. Super simple!
I actually hang my belts on here as well to save some space! My accessories all in one place!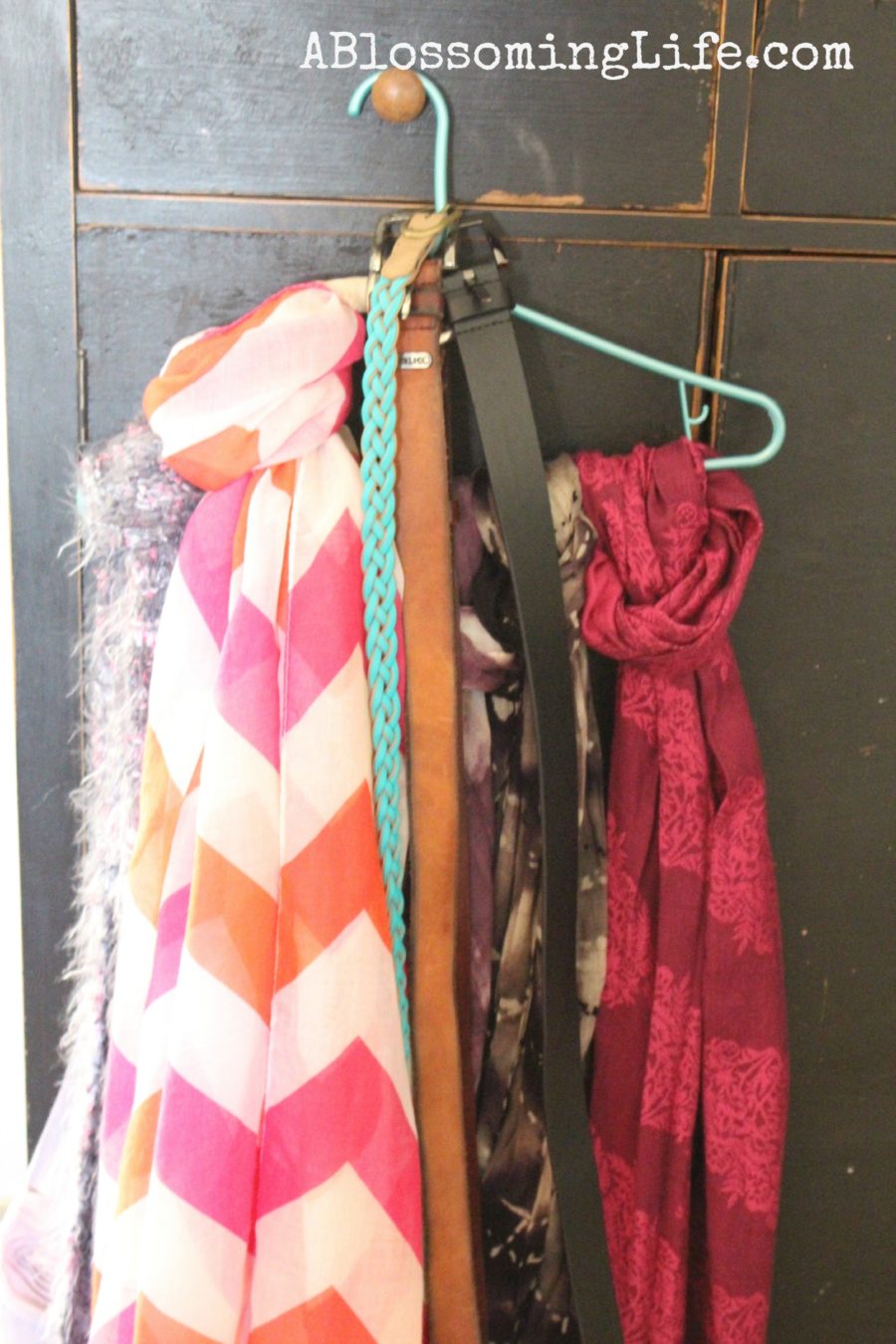 How do you organize your closet?
I party here…