So I swear this is the last outfit from my shopping trip a month or so back! I've pretty much been saying this every week… but I am in love with this dress! It is stretch and super comfortable! I love the open back with the little bow! It gives it a hint of vintage and girly just in case a dress isn't girly enough ha!
Of course there is no photo shoot without the lovable Olive! I think she needs to be the official spokes pup of A Blossoming Life!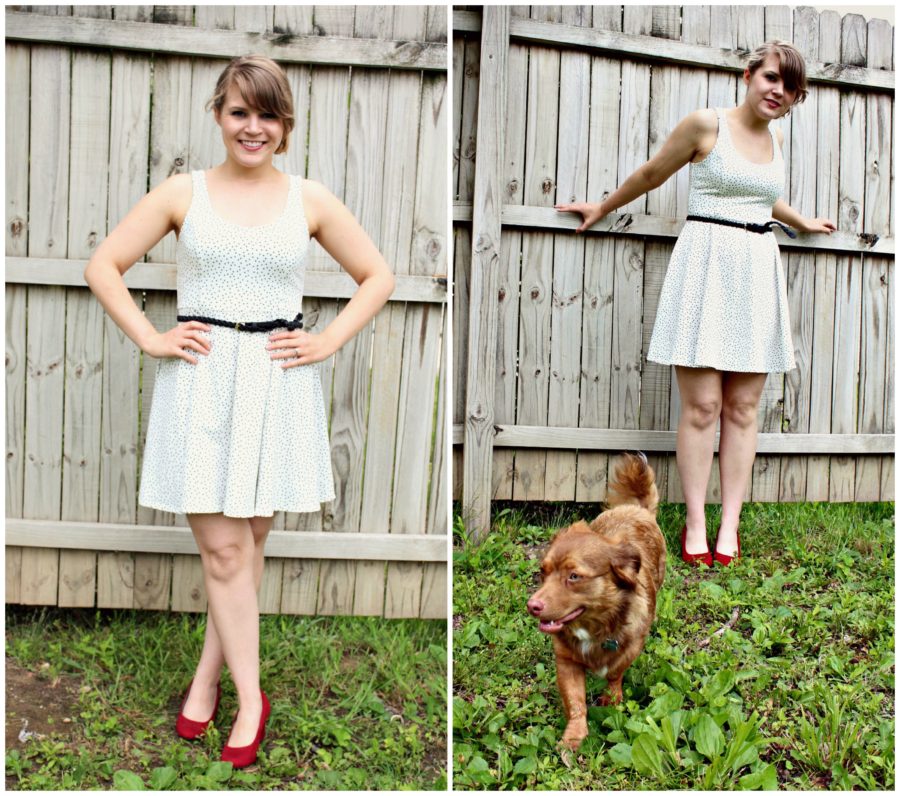 I took these photos a little while ago while my hair was still long! You can see my new short hair here… For this style I did a inside out french braid (because I can't do a normal french braid) starting at one side of my head and working to the other side! Then I braided it all way down and then wrapped the end in a bun with lots of bobby pins!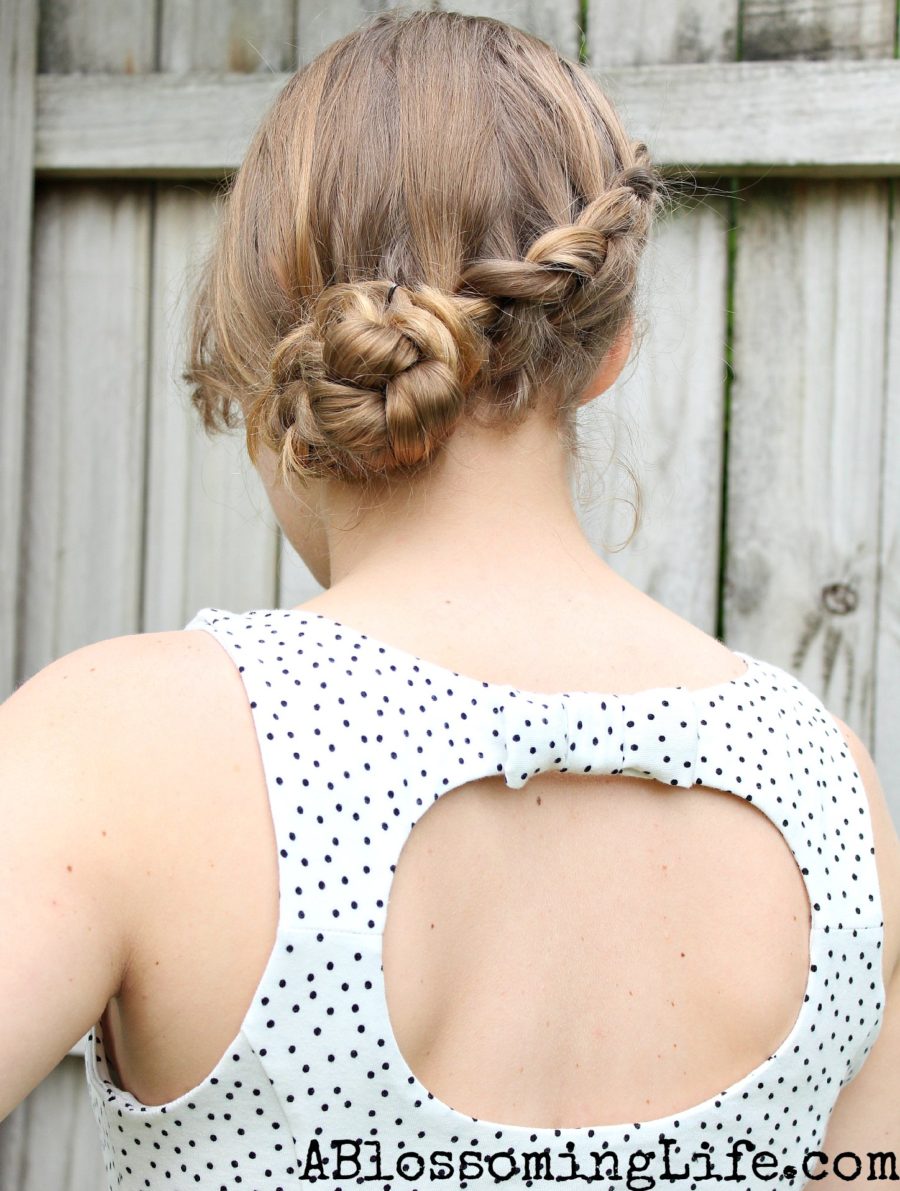 I paired this black and white dress with a pop of red! Super classic and fun!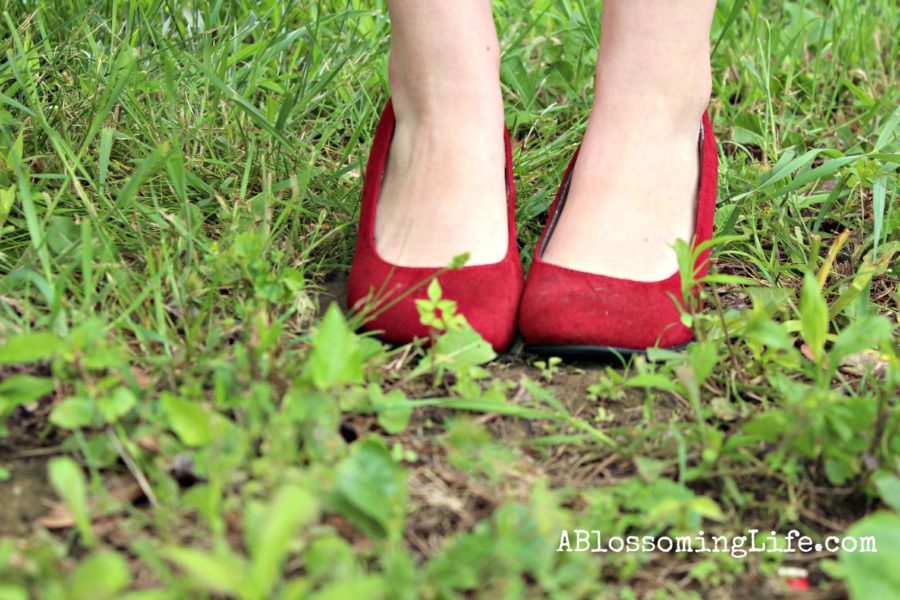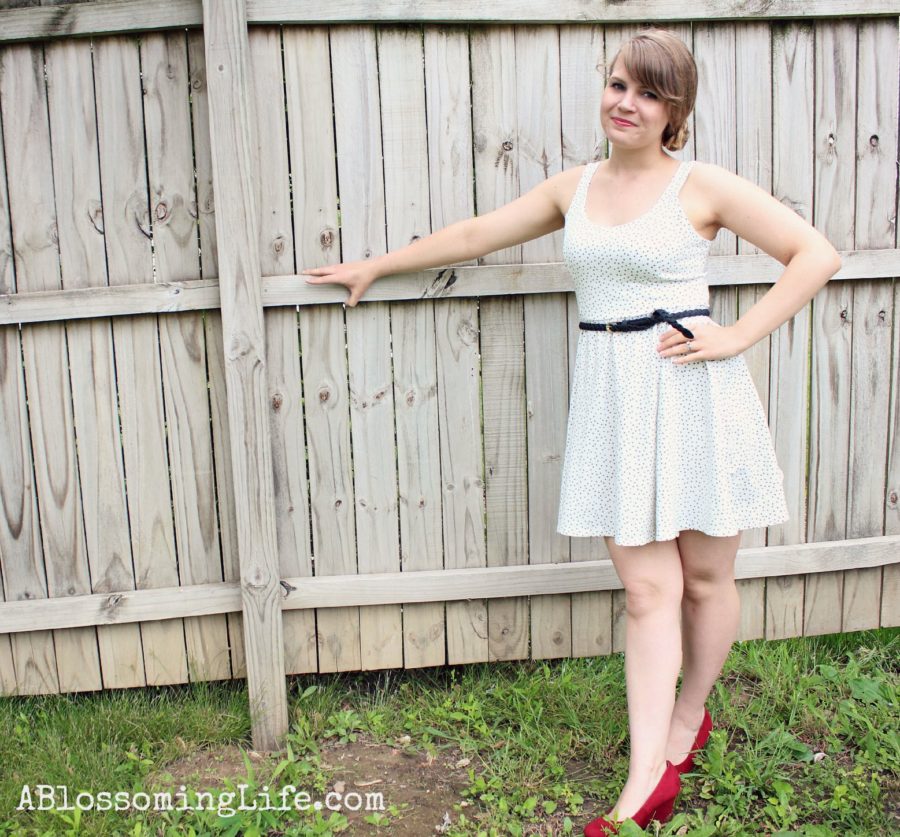 What I'm wearing…
Dress: Kohl's Lauren Conrad collection
Belt: Pac Sun (stolen from Jordan)
Red Wedges: Payless
 Are you excited about wearing dresses this summer? How do you like the vintage style coming back? I love it and love this outfit! Hope you do too!
I party here…