Throwing a Baby Girl Sprinkle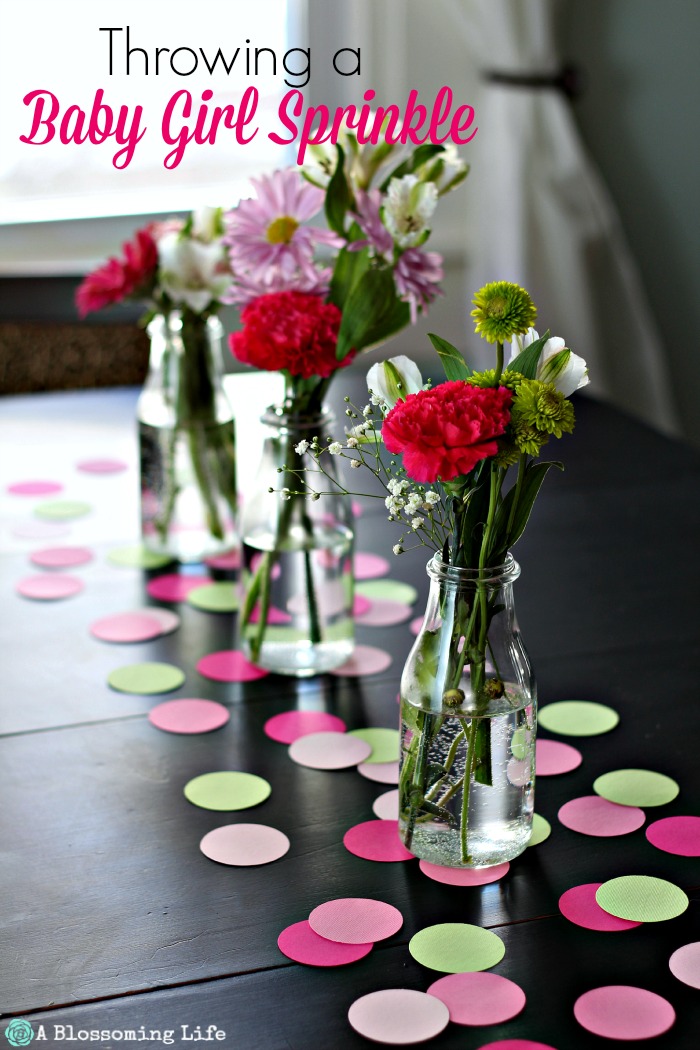 This weekend we celebrated Libby's new baby girl coming in February. This is her second baby and since her first baby was a boy it was time to sprinkle her with girly things… See what I did there. It was a fun and relaxed fair. We didn't play any games, just enjoyed one another's company. One helpful thing I did (after much persuasion from others), was let other people bring some food. This saved me time, money, and my sanity!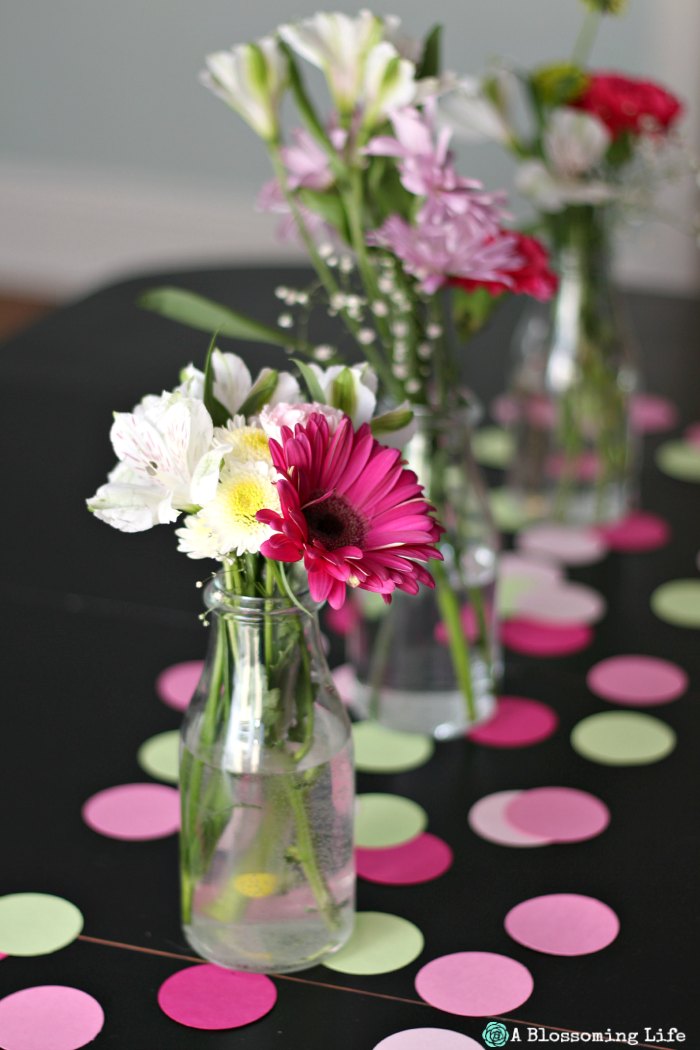 Decor
I kept the decor simple. I purchased two bouquets of flowers from a local grocery store, made tissue paper puff balls, and cut circles using a circle cutter and card stock to make a few banners and a table runner.
Food
We kept food simple by making salad, fruit salad, mini chicken salad sandwiches, and mini turkey and swiss sandwiches. Dessert was cup cakes, and for the favor chocolate covered pretzels. This is where asking for help came into play. I had already made my food plan for the party when multiple people asked if they could bring food, so I delegated some of these items out and had a friend help me made the favors and decorate. This helped me keep my sanity and not spend a fortune on food.
Overall, it was a fun time of laughter and talk. It was come and go as you please. Although everyone stayed the whole time. We didn't play any games. Just enjoyed one another's company.