This last week I got to take a vacation (bout time)! It has been wonderful and luckily I still have a few more days left! We went up to Chicago to help take care of my mom (she had surgery and is doing great) and to just relax. Usually, when we go up north it is the opposite of relaxing. We are switching between our parents houses and have to see everyone in the family. This time we made no plans (except to take care of my mom) and told very few people we were going.
My parents recently moved out of my childhood home into a beautiful house on a golf course. It is like a resort and the weather was absolutely perfect for lounging around and soaking up the sun!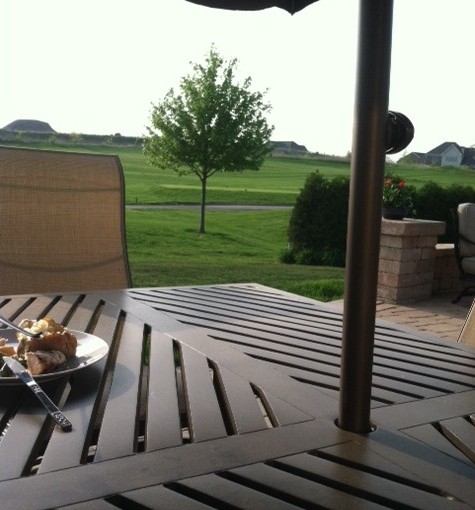 As you can tell Olive loved it. She especially loves the nice fluffy grass, which is very different from the stuff we have around our house!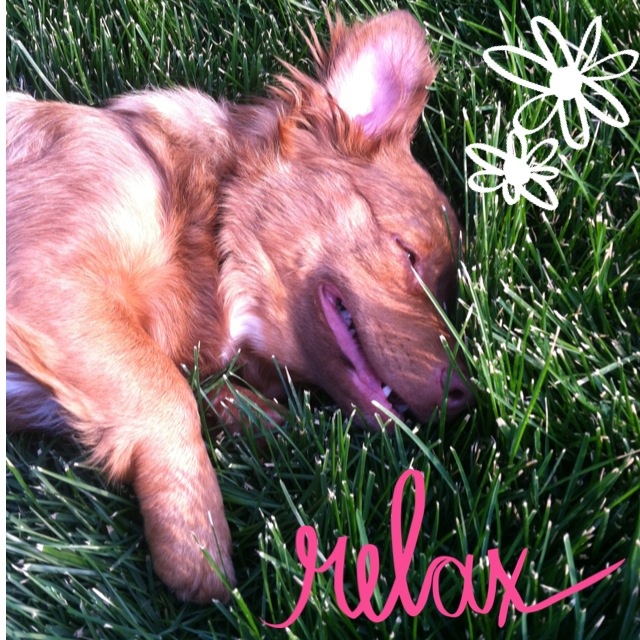 One night, we went out to dinner with my in-laws at this beautiful restaurant right on the lake. Again, another perfect night were the weather was a nice 75 F with a little wind! Ahh I wish every night could be as glorious as that night.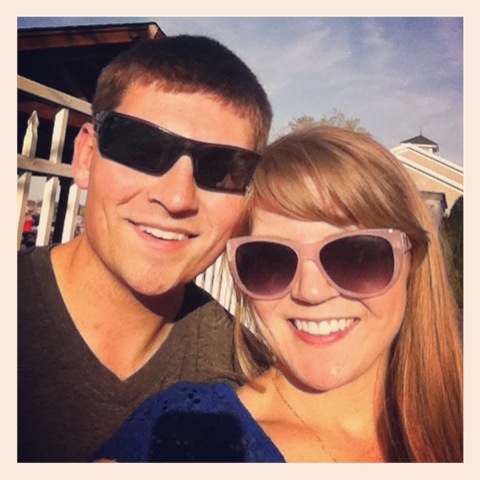 Whenever I go home, one thing my mom and I always do together is go shopping!  This may have been the best shopping trip yet! Photos of the adorable outfits I got will be up shortly. My parents also let me go "shopping" in their basement for furniture and accessories that they are not using anymore. Talk about sweet deal! Look at this fab mirror I got! (Don't you love the dog crate and bone in the picture?)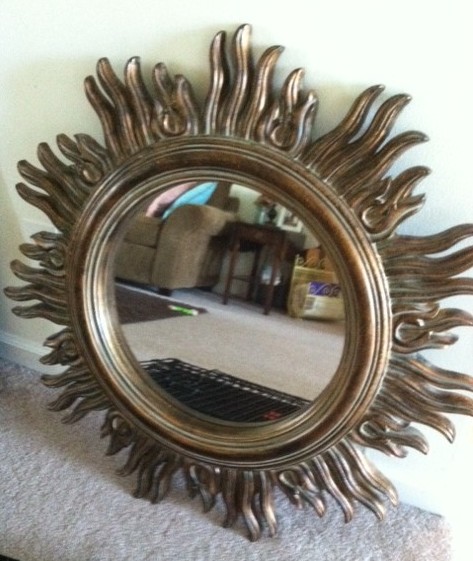 Overall the trip was amazing and relaxing. I really need to do nothing more often ha. But of course it had to come to an end and we had to take the long journey back to southern Illinois. The one good thing about road trips is that the girls behave so well. Kaia is obviously very comfy with the whole back seat to herself.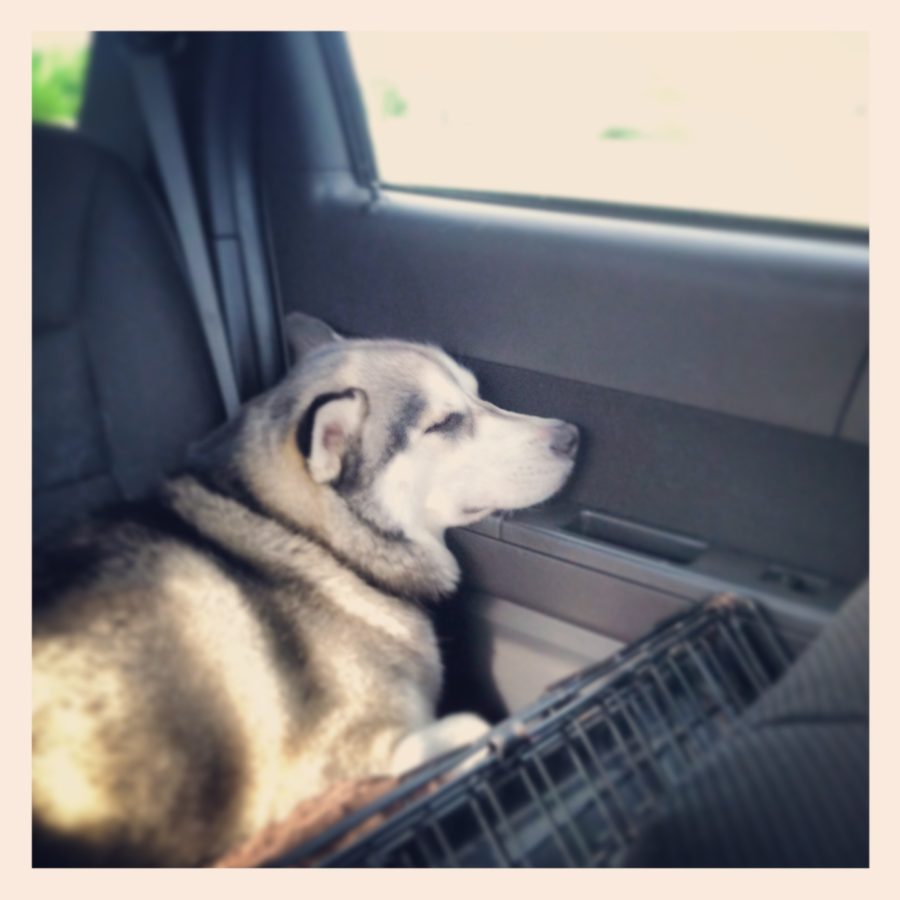 When we got home late last night I was welcomed by an amazing surprise! The new bedding I ordered came in ahhhhh! I'm so excited to finally do something with my bedroom! It has been neglected since we got married 2 years ago. But that is another blog post for the future…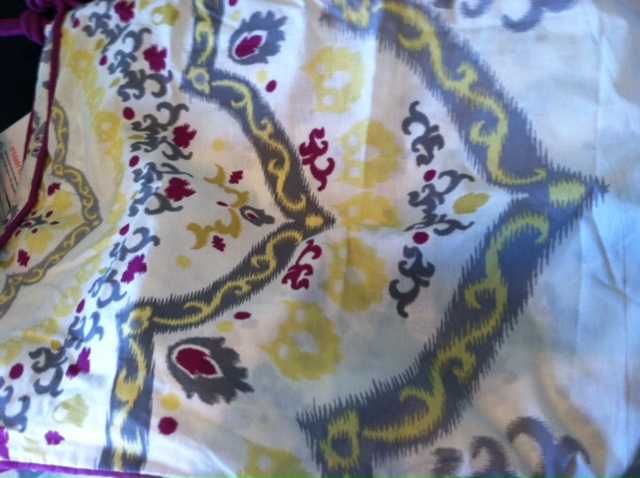 Some other things I am doing with the rest of my week off is creating a lot of new blog posts (yay), finishing my thesis, and relaxing!!!! I will be a little sad to go back to work, but also happy to start my community rotation! So close to being done with school!
What kind of fun family vacations do you have planned this summer?