Want to know what moving and eating like junk does to your skin? Ugh I'm a living testimony. Lately, life has made my skin go bananas or as August would say "ballanas" with a tongue roll somewhere in there. It is breaking out, red and inflamed, clogged, and just plain sad. This green tea face mask along with going back to my clean eating diet gives me that fresh glow I desire. Face masks are really easy and inexpensive to make. I always have these ingredients on hand for other DIY recipes making it a real easy to whip up. If you're just starting out making your own natural skin care recipes these basic ingredients are a great place to start.

Benefits Of Each Ingredient
Green tea is great for the skin. It has anti-inflammatory properties along with antioxidants. Studies have shown that green tea is a strong antioxidant that can protect the skin, decrease inflammation, and improve appearance (source). Bentonite clay is one of those magically things that can be used for so many things. You can put it in homemade deodorant, use it in your hair, slather it on your face, and even make toothpaste out of it. This stuff has so many uses it's crazy. It also has a lot of benefits including drawing out toxins in the skin, it is calming and can help get rid of infection (source). Aloe vera gel is hydrating, has antibacterial, antioxidant, and anti-inflammatory properties (source). Of course, I always like to add essential oils to my homemade skincare products. They are totally optional of course, but essential oils can add a lot of benefits to your life and your skin.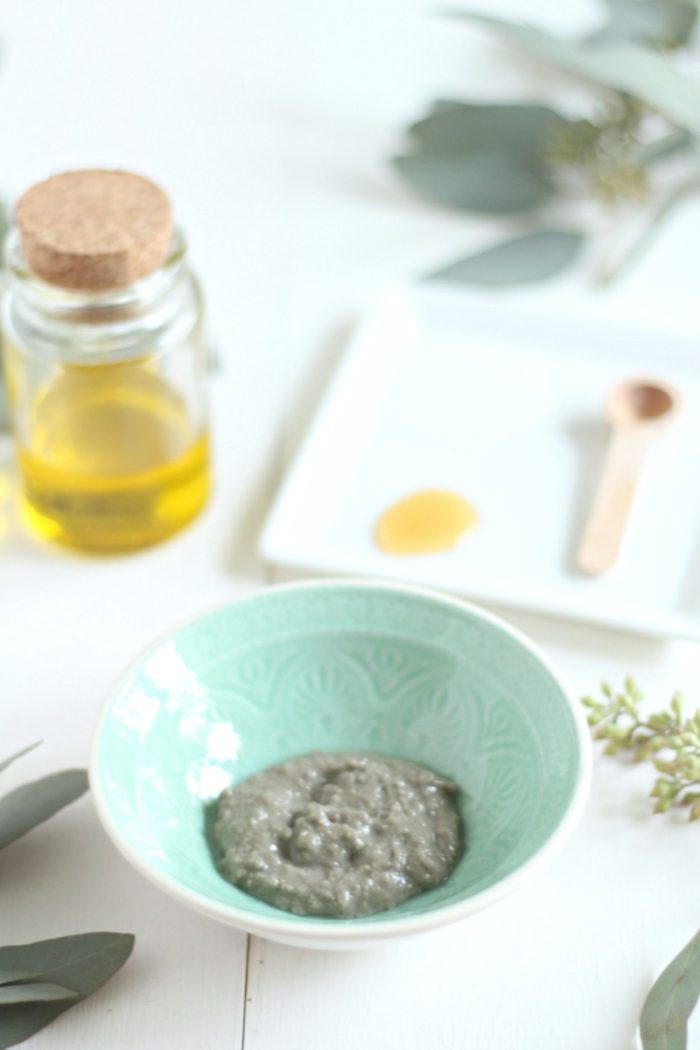 Green Tea Clay Face Mask
Ingredients:
Directions:
Mix ingredients together in a bowl. You do not want to use metal utensils or bowls because of te bentonite clay. It doesn't like metal. With a clean face, wet face with warm water, and apply the mask all over. Don't put it near your eyes or on your eyelids. Allow to completely dry, about 20-30 minutes. Wash off with warm water and apply a moisturizer. I usually just use plain olive or jojoba oil. Reveal fresh rejuvenated skin.
Have you make your own DIY face mask before?
This post contains affiliate links. Affiliate links help support A Blossoming Life at no extra cost to you. I only recommend products I use or would personally use myself.