As I have complained lately it is soooooo hot here. Luckily it should be cooling down to under 100 degrees next week. This frozen delicious drink has been really great for the hot weather and I just know you will enjoy this cold, creamy, and even healthy drink! Its also perfect when you have a chocolate craving which I have been craving a lot lately!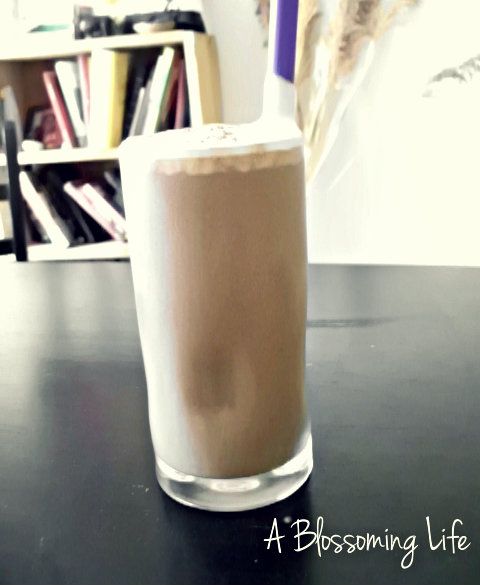 Frozen Hot Chocolate
Ingredients:
1/2 cup milk (I used almond milk)
1/2 cup full fat coconut milk
1 banana
2 Tbs coco powder
1 packet of stevia or 1 Tbs of sugar or honey
pinch of salt
1 tsp vanilla extract
handful of ice cubes
Directions: In a blender add ingredients except for the ice cubes. Blend until well incorporated. Add ice cubes and blend until smooth. Top with coconut whipped cream (optional) and enjoy your extremely delicious drink!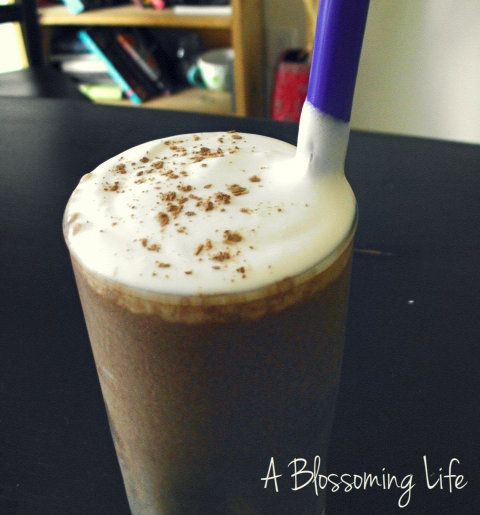 It really can't get any more delicious and easy! Plus your getting a serving of fruit! What do you enjoy on hot days?
This was part of the Homestead Barn Hop, the Morris Tribe, Sew Chatty, Sew Can Do, Craft-O- Maniac, Homemaker on a Dime, Frugally Sustainable, Thrifty Decorating, Real Food Forager, Kitchen Fun and Crafty Friday, String Town Home, Deep Roots at Home