Pink and Gray Elephant Themed Baby Shower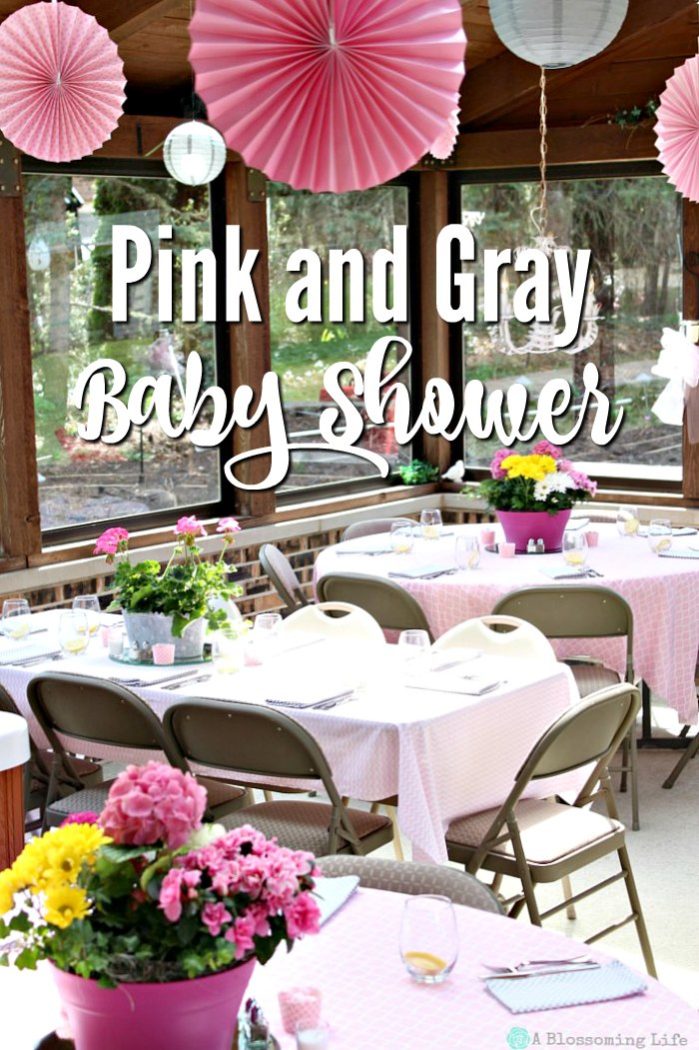 I'm so embarrassed friends. I meant to share with you baby girl's baby shower a long long time ago. How long ago??? She's 9 months old now. Bah how horrible.
A little background. My two awesome aunts and my cousin threw this baby shower for me. My aunt Nancy is basically Martha Stewart. She is the craftiest person I know. Growing up she would sew all my Halloween costumes, throw the most beautiful and awesome parties, and make the coolest decor. She had her own craft company where she would throw craft shows at her house and then I would spend just about every Sunday night helping her stuff things or paint dowel rods to go into her fabulous crafts.
For the party, they picked gray and pink elephant themed. It was truly breathtaking.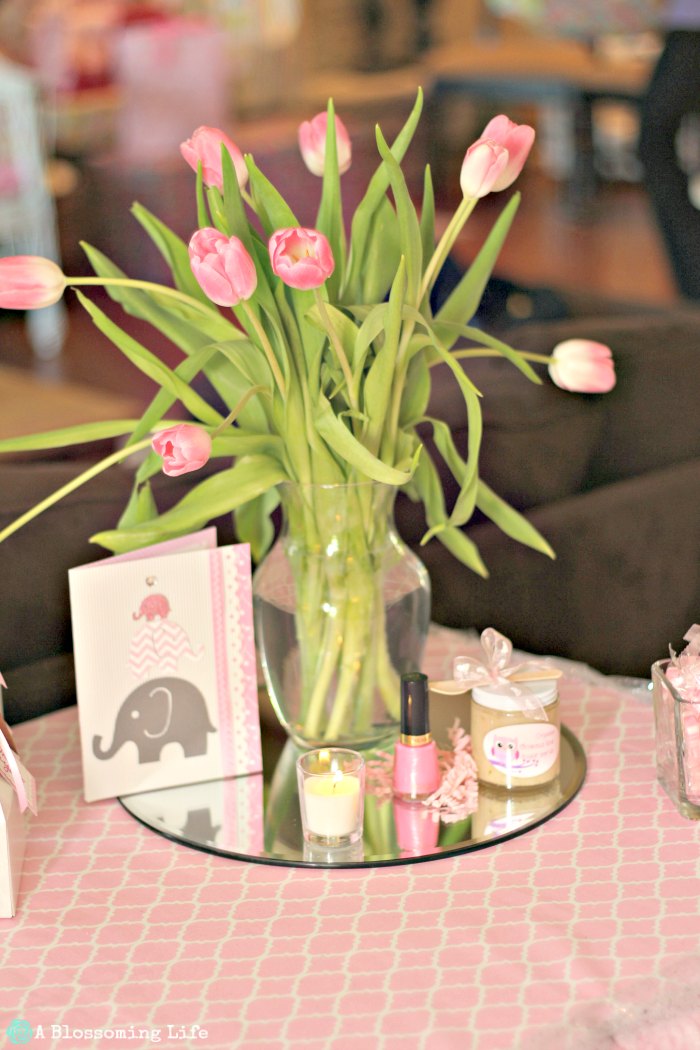 My aunt and cousin handmade every one of the invitations and the sugar scrub that went into the favor boxes. Each box included a candle, nail polish, and sugar scrub.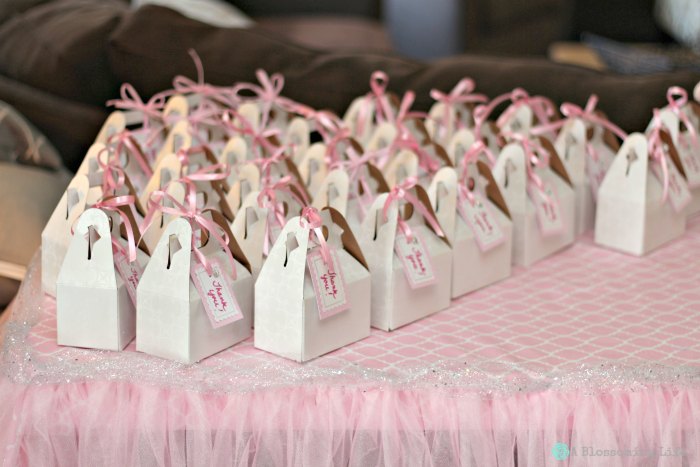 Every cloth napkin and table cloth was handmade. The tables had beautiful potted plants in coordinating colors. In some of the pictures you may be able to peak out into her amazing back yard. Seriously, I'm surprised she hasn't been in HGTV magazine or something.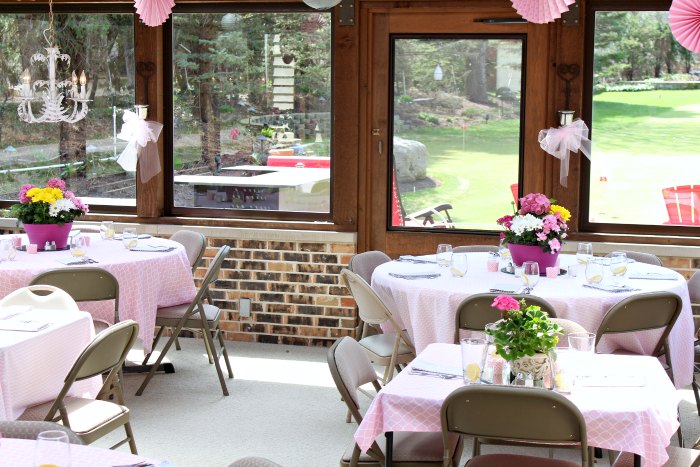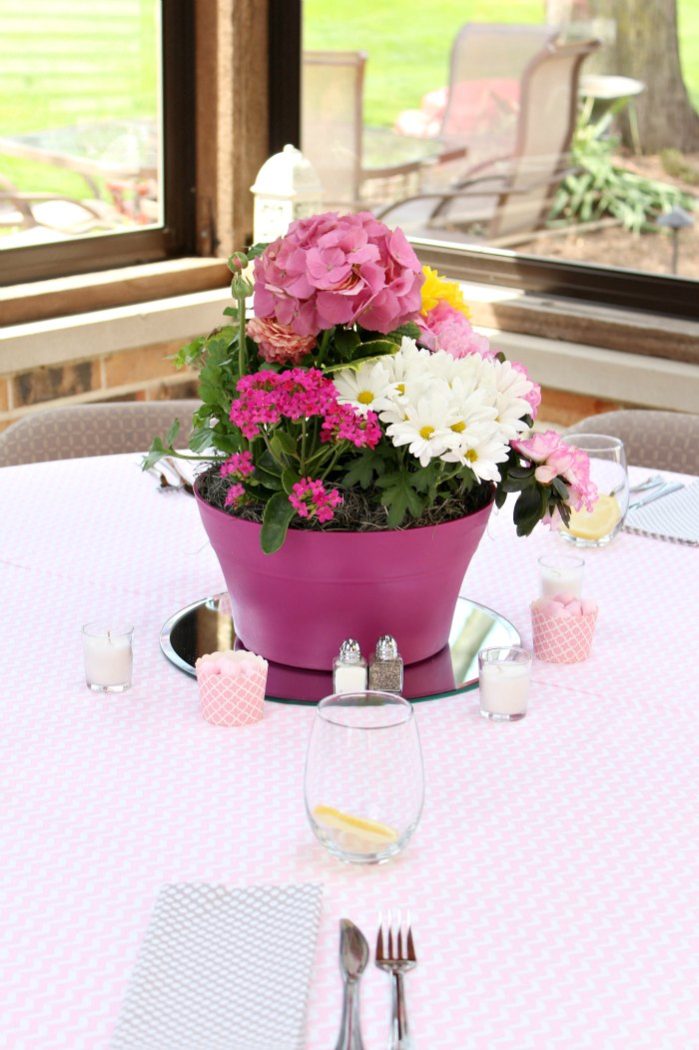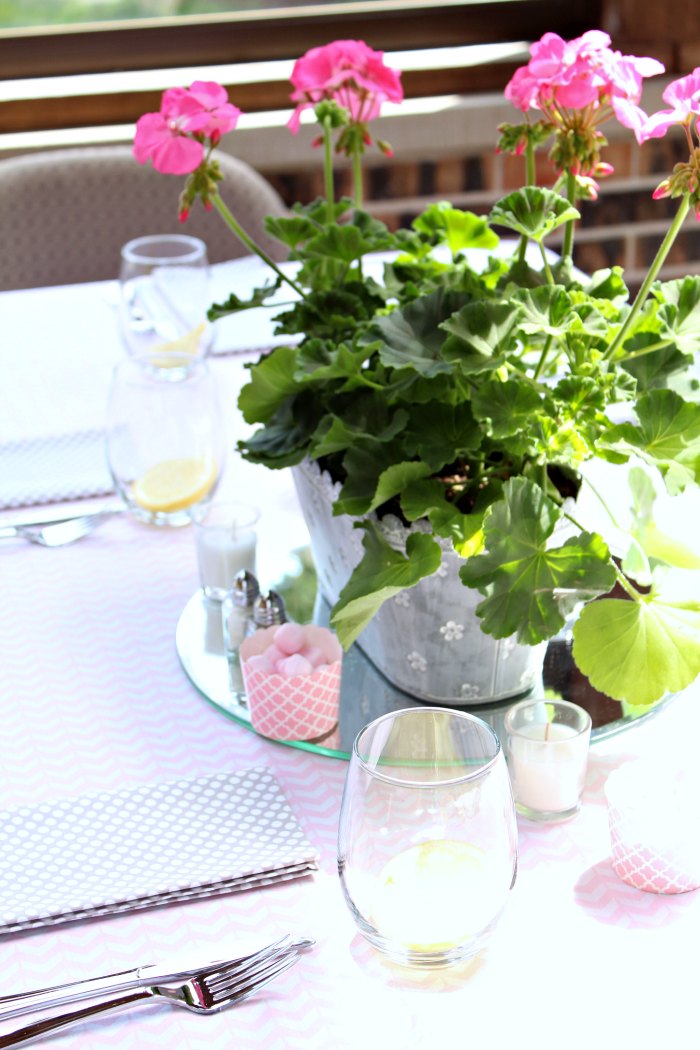 I wish I had a picture with all the desserts on the tables, but since I was the woman of the hour I couldn't get all the shots I wanted.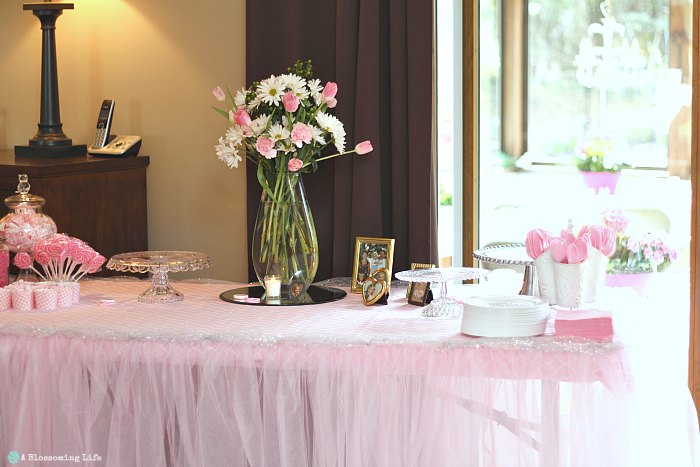 The party was absolutely beautiful and so were the people. I'm so thankful for my amazing family that showered baby girl with love. Stay tuned for baby shower number 2 in a few weeks.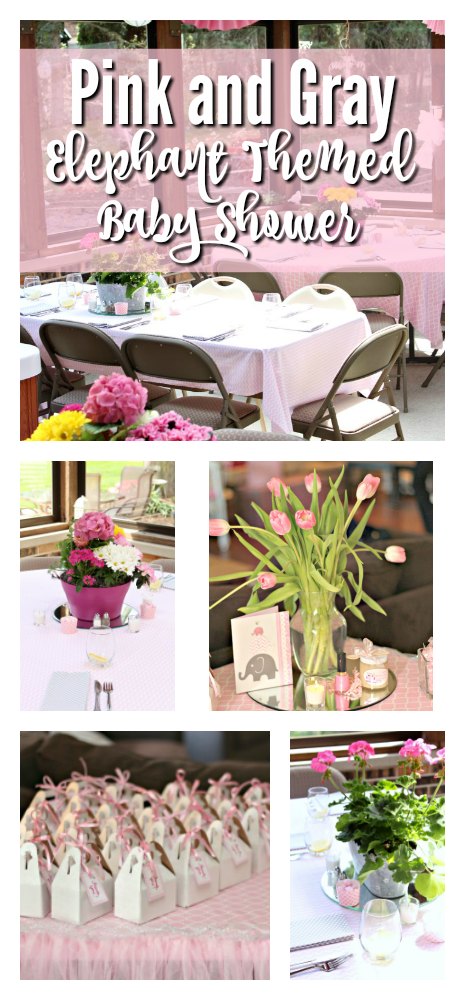 You may also like…