Today I want to share with you different and fun ways you can wear scarves! I absolutely love scarves and actually just made a thrifted infinity scarf  from a old sweater! I have tons of them, especially purple and pink ones for some reason :). We are definitely needing some scarves here in southern Illinois, it's freezing! Of course Monday was 71 degrees and then the next like 20! What do you expect!? Just so you know I totally just made up names to some of these ways :)… Here you go!
9  Ways to Wear a Scarf
#1 The Twist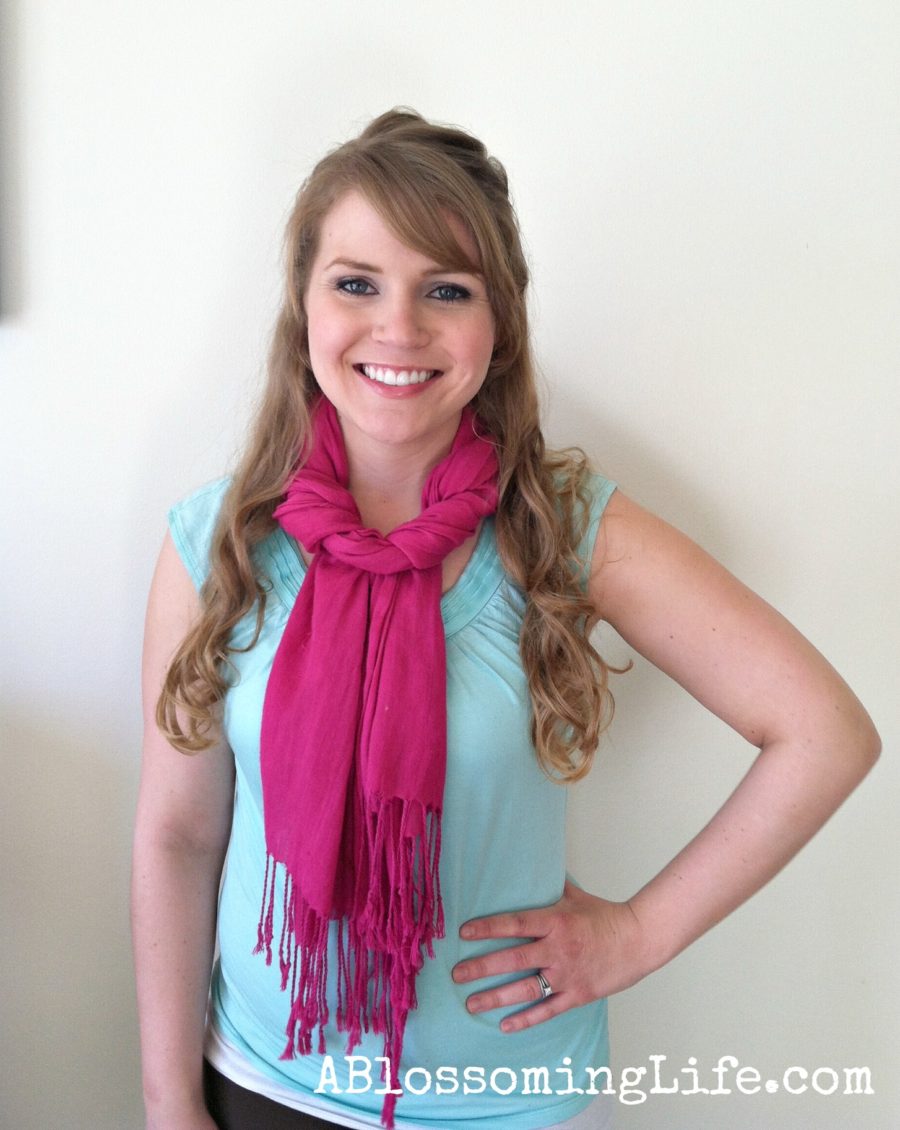 Wrap the scarf once around your neck like the classic loop. Then take the ends and wrap them around the loop one at a time as loose or tight as you like.
#2 The Pretzel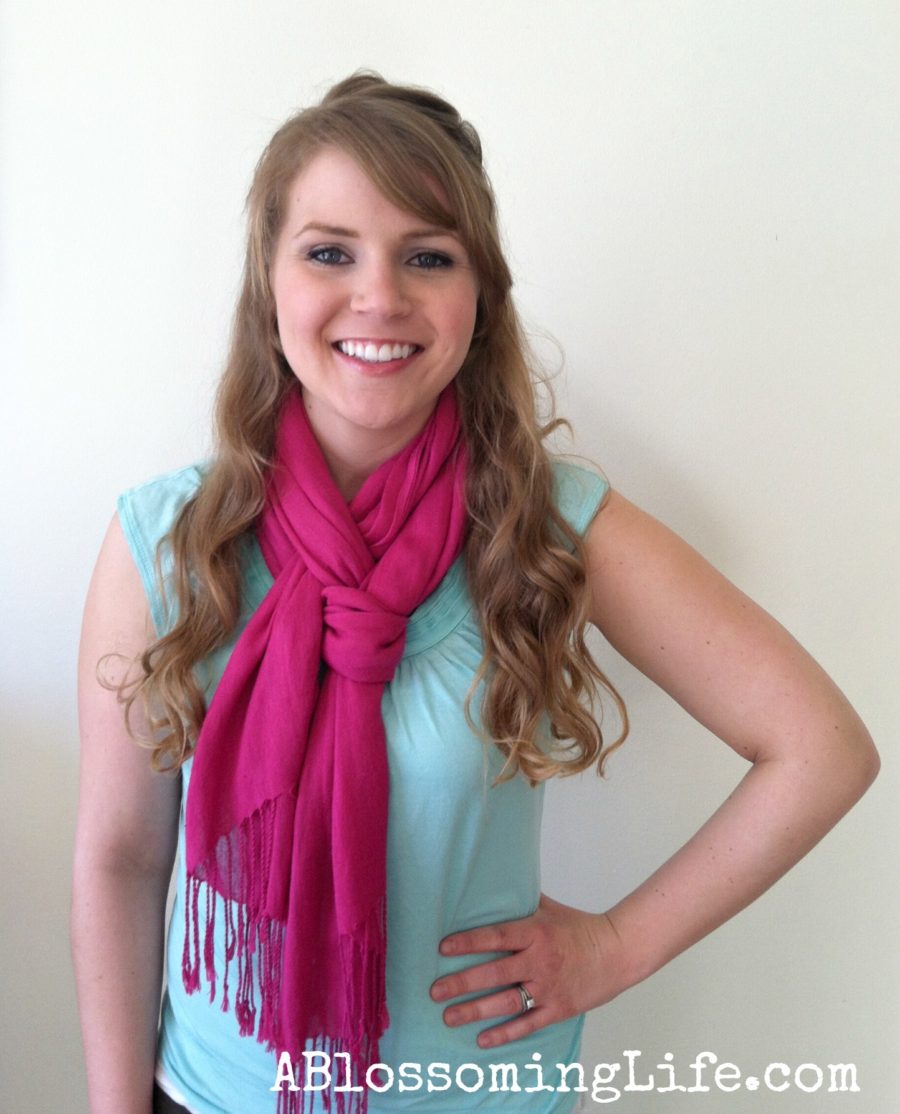 Simply take your scarf and fold in half. Put around your neck like your going to do the classed Euro loop (#8). Twist where the scarf is folded and weave one end through the bottom of the loop and the other above the loop.
#3 The Turtle Neck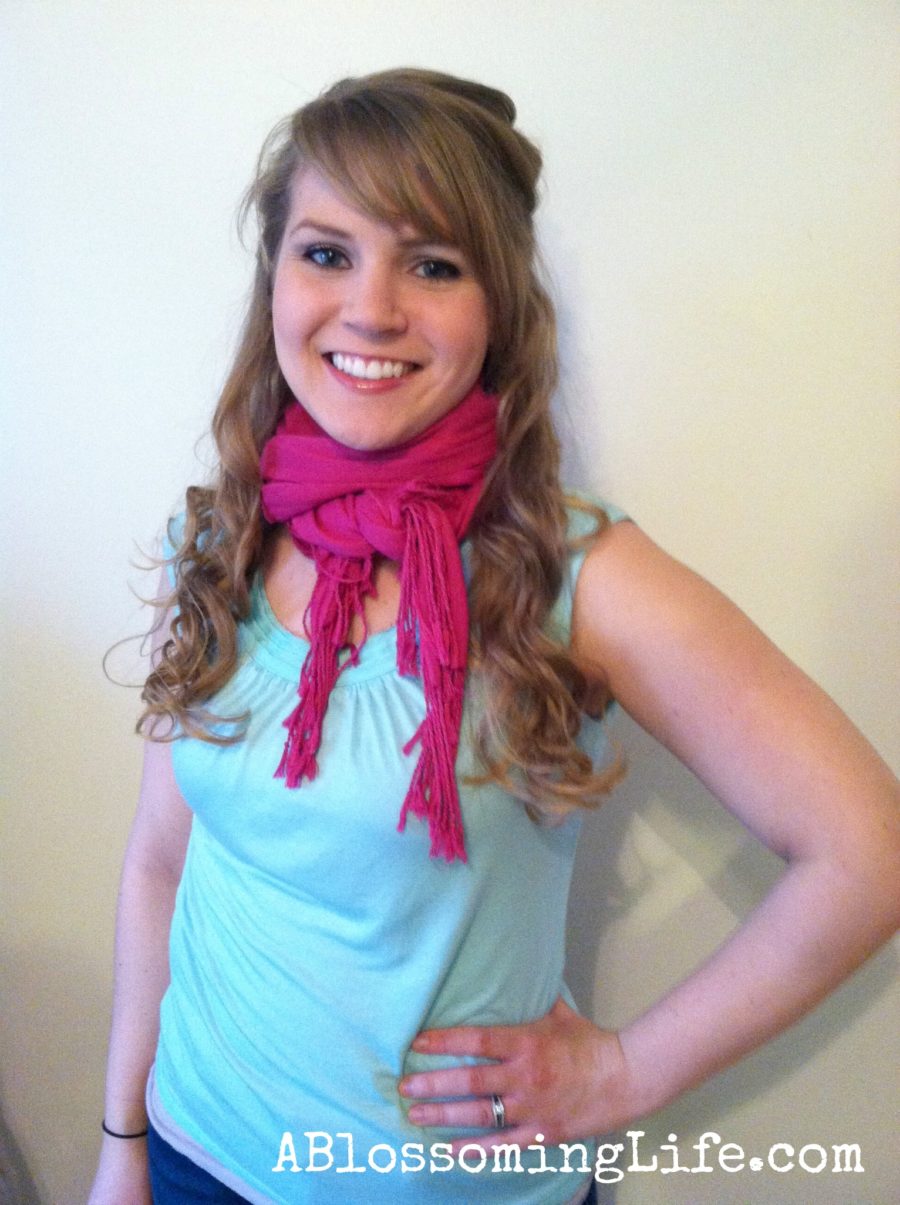 Wrap the scarf twice around your neck and tie ends loosely.
#4 The Bandana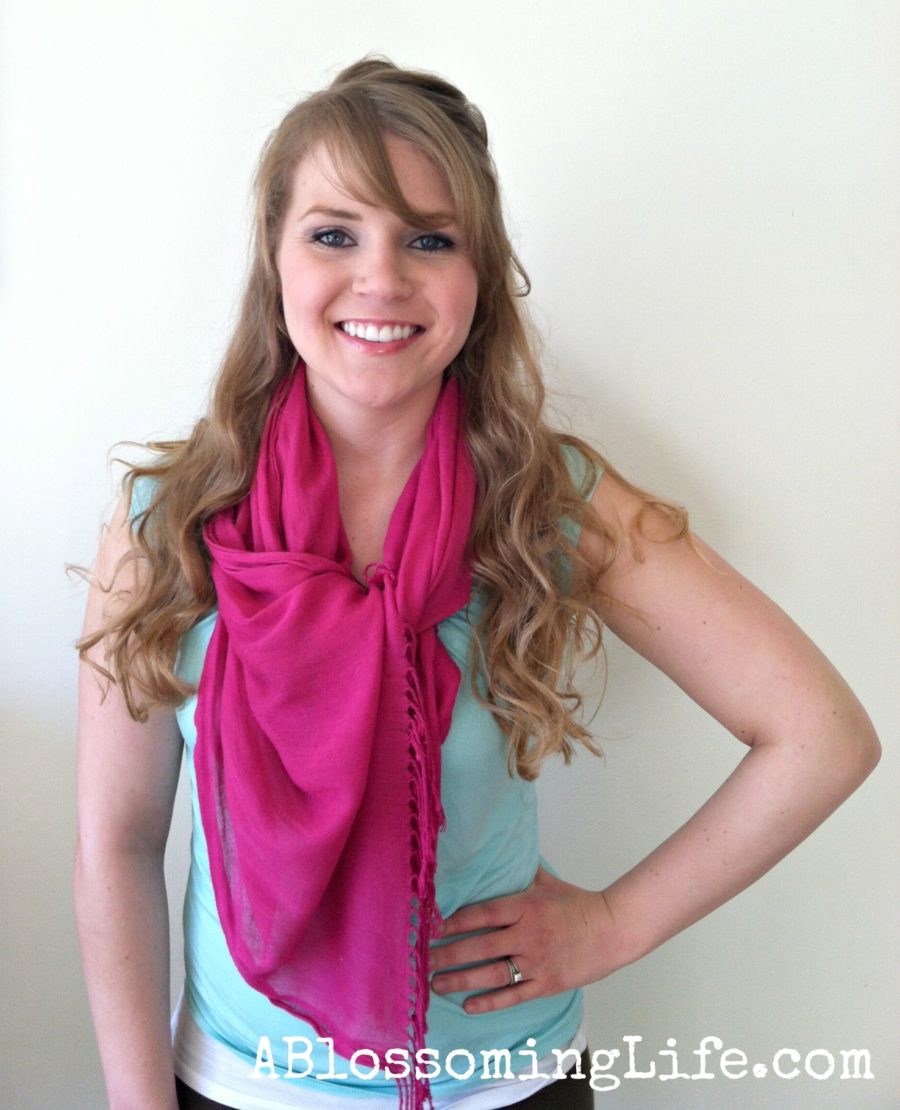 Wrap the scarf once around your neck loosely. Leave one end long and the other short. Take the long end and tuck it into the  part thats wrapped around your neck.
#5 The Infinity Scarf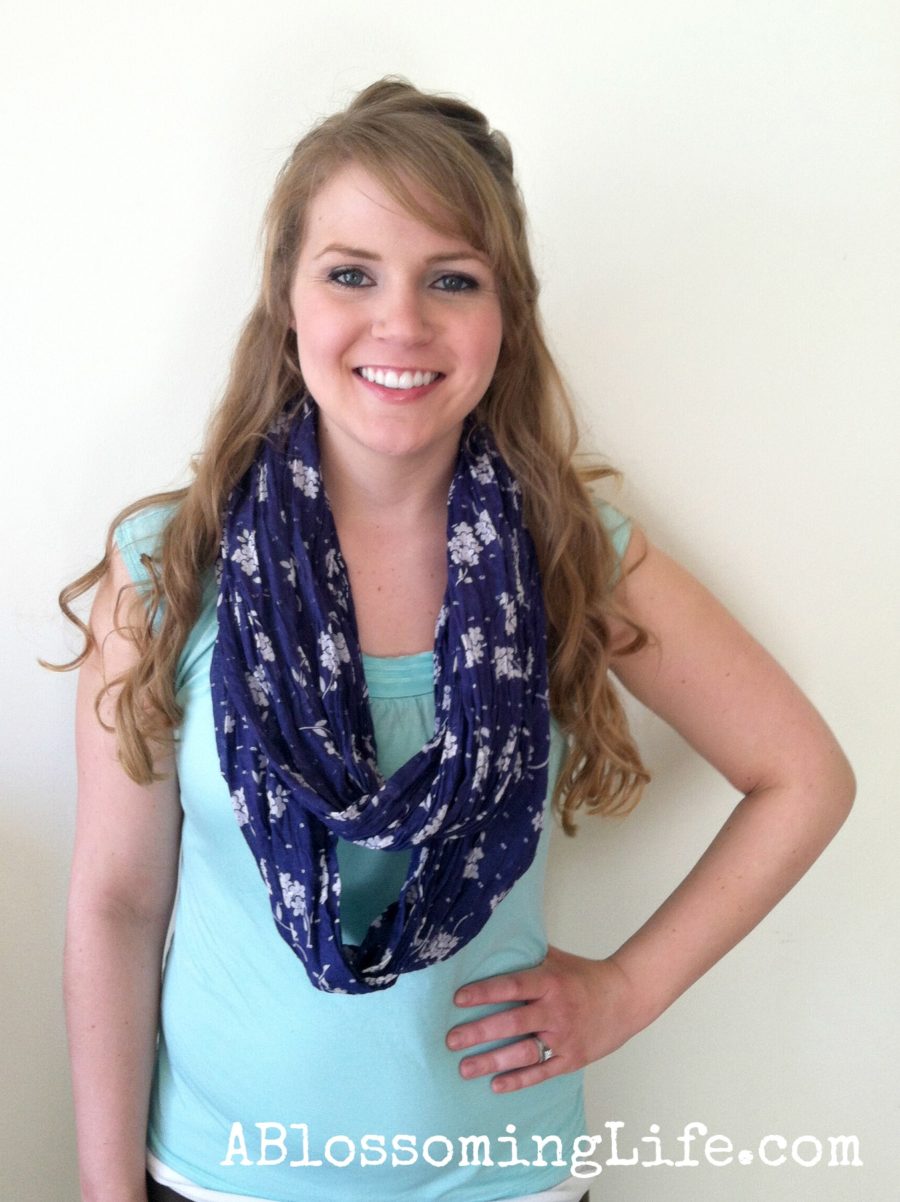 Tie the ends of a scarf together and wrap it twice around your neck leaving the knot in the back.
#6 The Classic Loop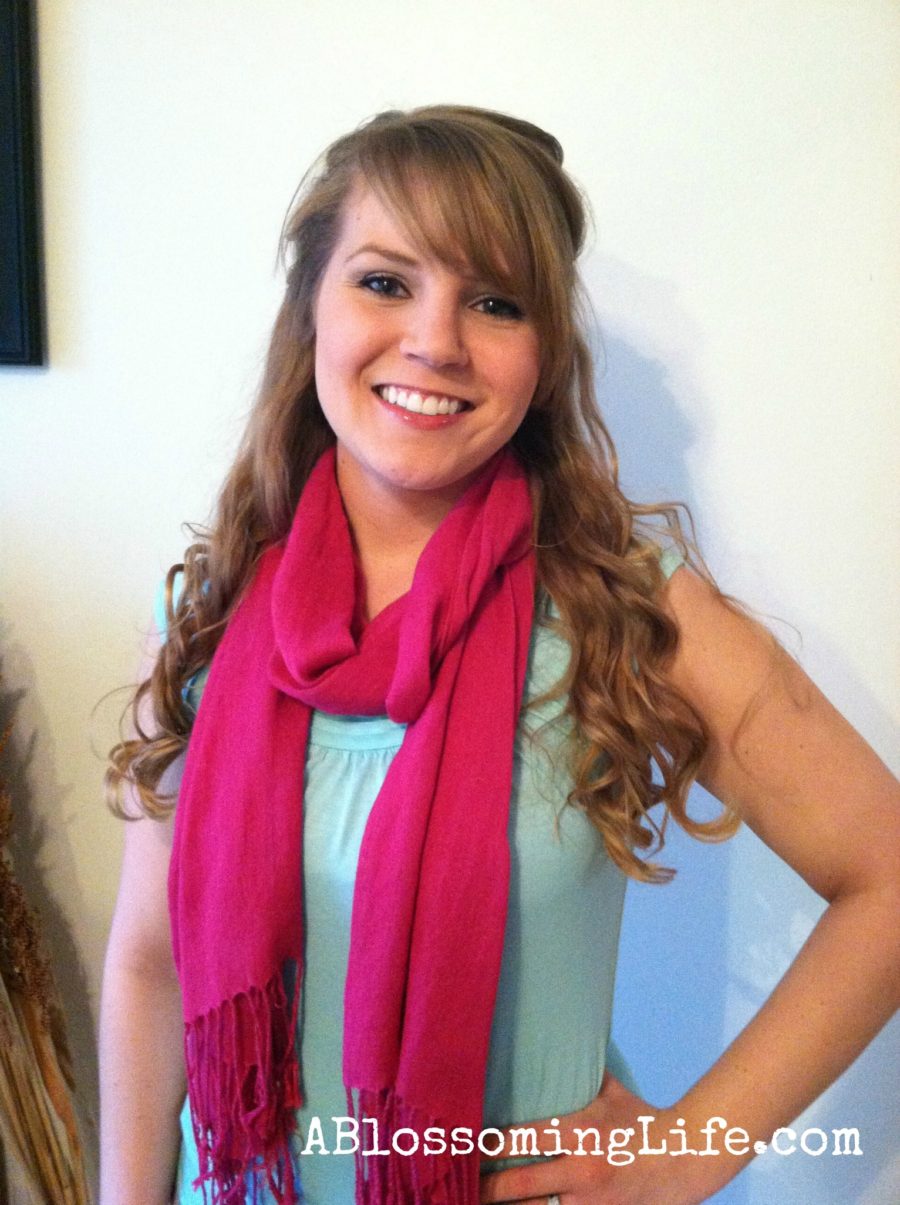 Wrap the scarf around your neck once
#7 The Loop and Knot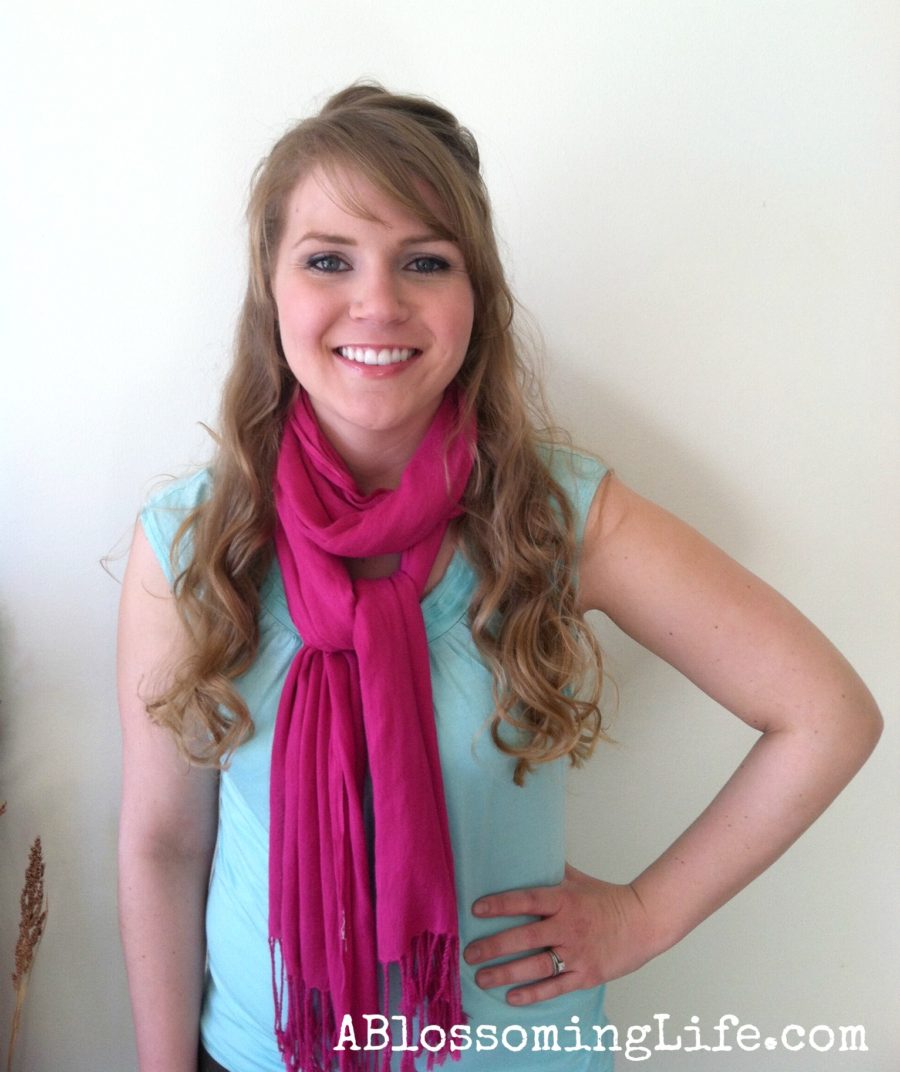 Start with the classic loop and tie the ends.
#8 The Euro Knot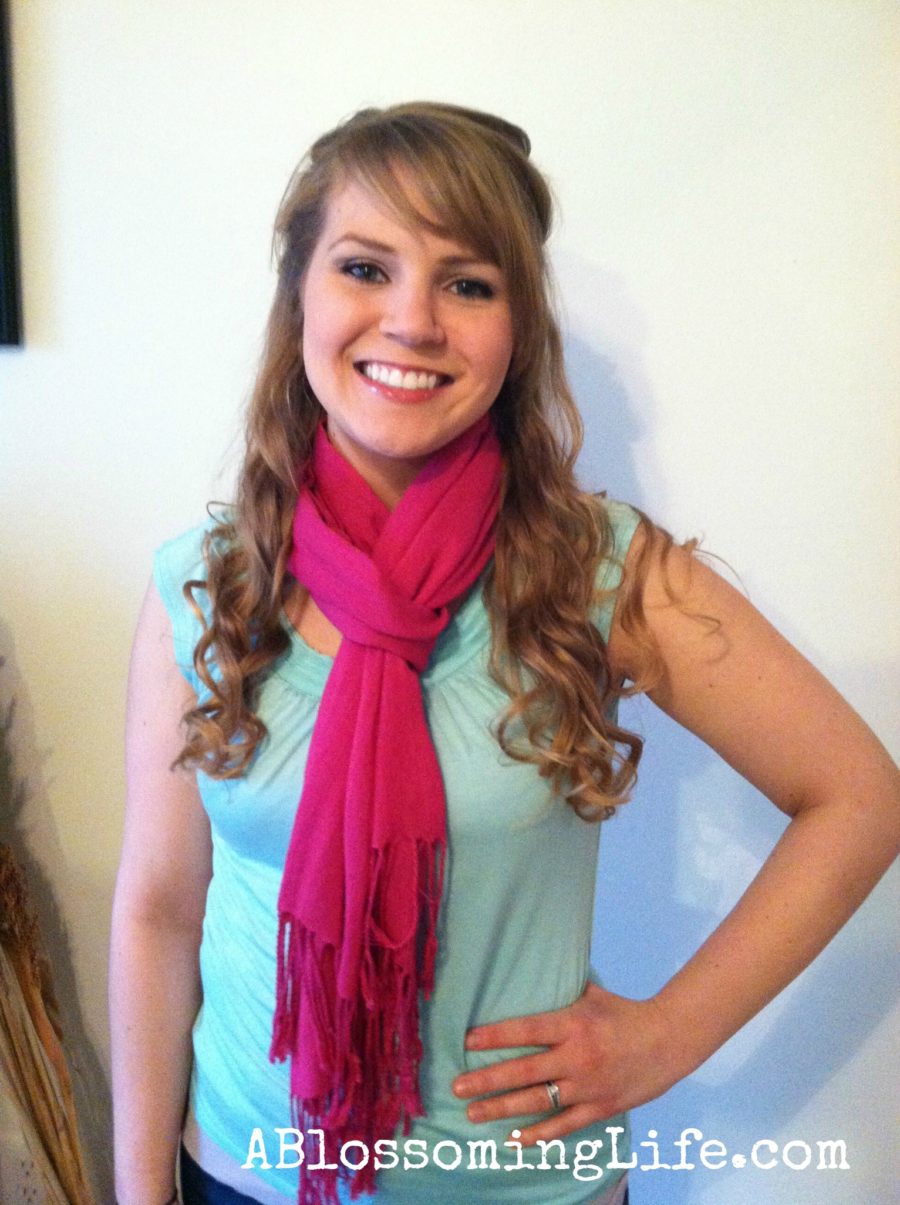 Fold the scarf in half and put around your neck. Tuck the ends through the loop. This is one of my favorite ways to wear a scarf! Super simple and takes no time at all.
#9 The Triple Knot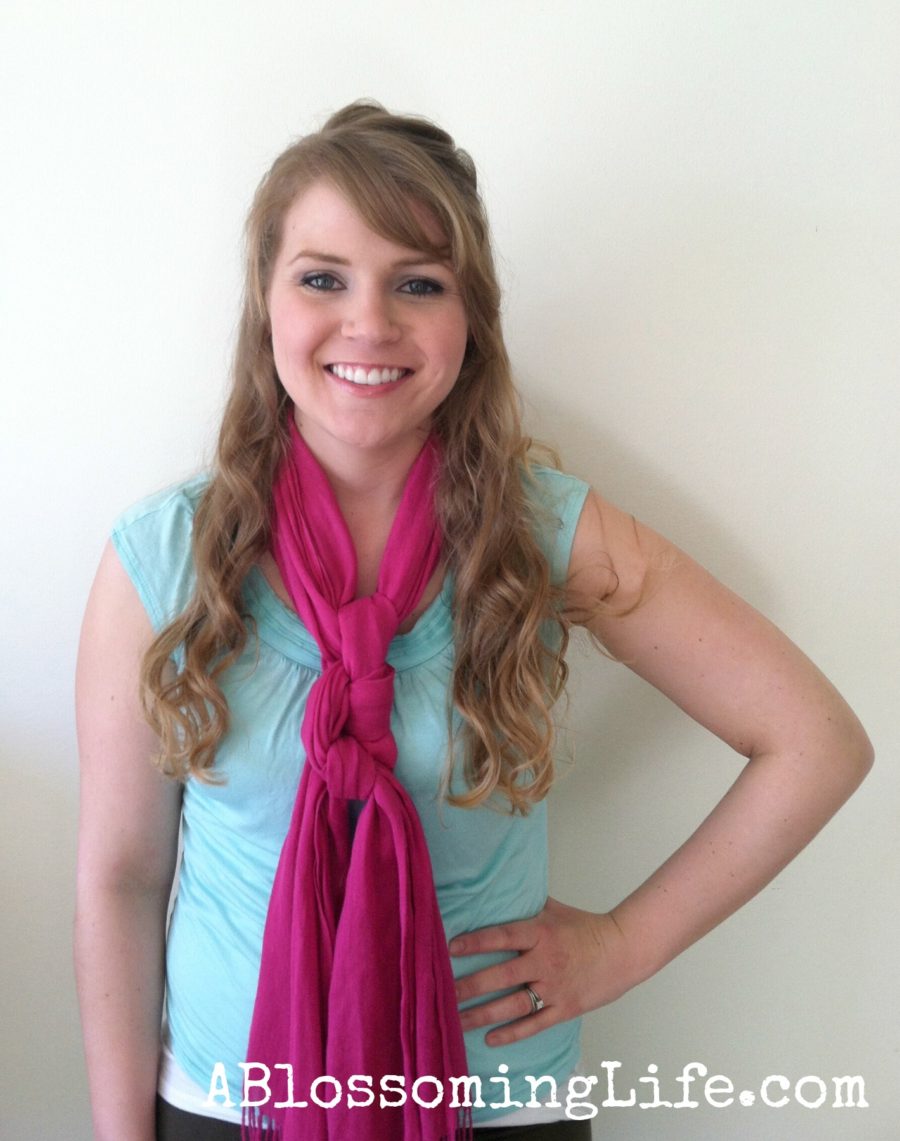 Lay the scarf around your neck to the ends lay even on both sides. Take the ends and make 3 knots.
If you want to see the tutorial on how to curl your hair like mine in the pictures above click here.
That's it 9 easy to wear a scarf! Don't you just love scarves? Do you wear scarves the same way or change it up a bit?
Homestead Barn Hop, Sew Chatty,  Craft-O- Maniac, Homemaker on a Dime, Frugally Sustainable, Tips and Tricks, Weekend Wonders, Mop it Up Monday, Dog Days of Winter, Show and Tell Saturday, Wildcrafting Wednesday, Smart School House