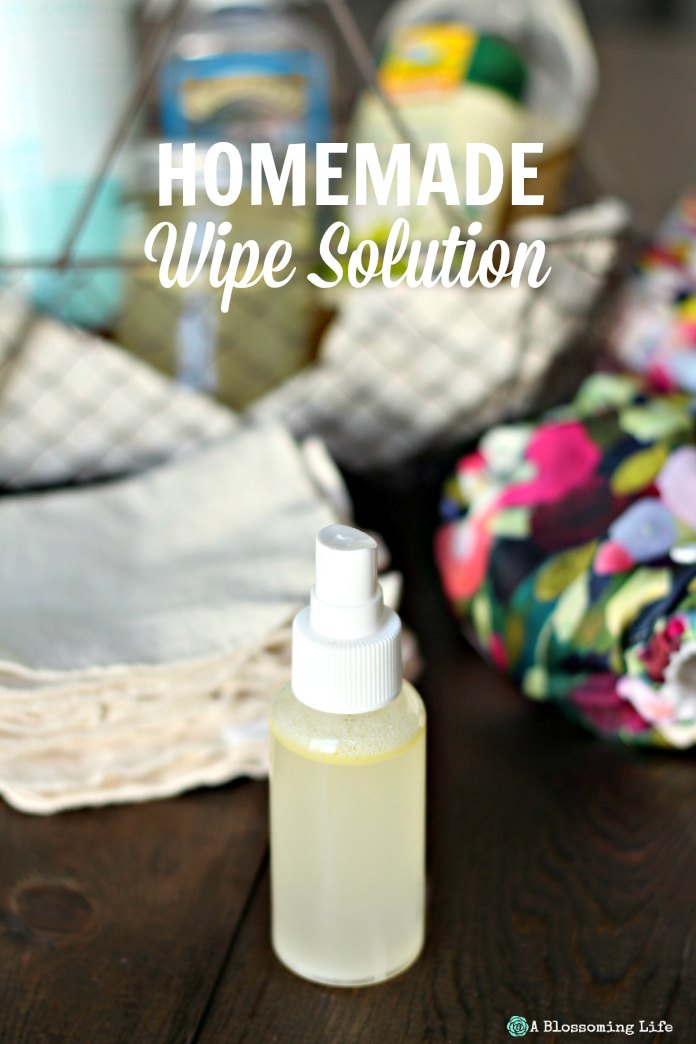 Who likes to save money and be more environmentally friendly? Me me! As with most of my recipes, they come about because I would rather make it myself to save money and be in control of what's in the product. Maybe I have a control problem? I'm ok with that. Especially, if it's for the health and pocketbook of my family! Plus, it has to be easy. Which is the ingredients for my life: healthy, cheap, and easy. Although, we do spend extra to get great quality food. But that's a different story. This homemade wipe solution is super easy and takes a minute to whip up.
What's wrong with store bought wipes?
For one, they can be expensive, especially if you buy the organic kind. Also, commercial wipes (i.e. Huggies, Pampers, and many other brands) contain harmful ingredients like: Tocopheryl Acetate (can cause cancer, allergies, immunotoxicity), Phenoxyethanol (can cause allergies, immunotoxicity, organ system toxicity), Benzyl Alcohol (can cause allergies, immunotoxicity, organ system toxicity), DMDM Hydantoin (can cause cancer, allergies, immunotoxicity), Methylparaben (is an endocrine disrupter). These are just some of the ingredients from Huggies and Pampers wipes. This information came from the Environmental Working Group)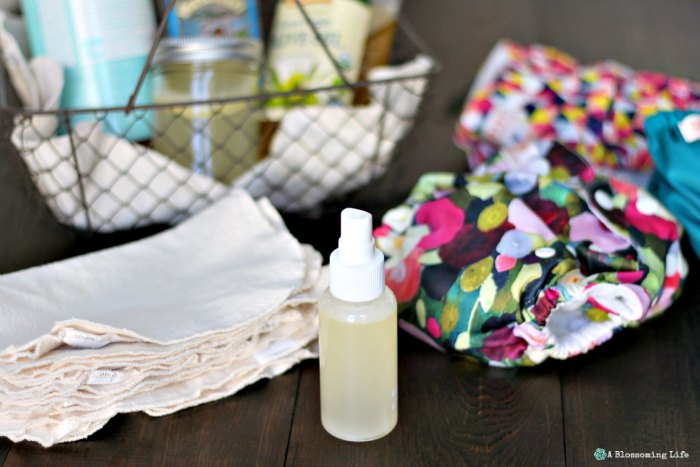 We do cloth diapers over here, shocker I know. Cloth wipes seemed like a no brainer. It barely takes any extra time and I'm already washing diapers so I might as well wash wipes. All the ingredients in this recipe are ones I had on hand. Even if you don't they are easily found at any grocery store.
You can also make disposable wipes using this solution, just use paper towels. So even if you don't want to mess with cloth wipes you have a natural solution. Yay!
Homemade Wipe Solution for Cloth or Disposable Wipes
2015-10-18 12:48:43
This super simple, all natural homemade wipe solution is perfect to make your own cloth or disposable wipes.
Ingredients
1 cup distilled water
1 Tbs witch hazel (like this one)
1 Tbs olive oil
1 Tbs liquid castile soap (like this one)
10 drops lavender essential oil (like this one)
1/2 tsp vit e oil (optional)
Instructions
Mix ingredients together and place in a spray bottle. Before each use shake bottle and spray on cloth wipes or paper towels.
You can also shake it up and pour it into a wipe warmer, or container containing cloth or paper towels.
A Blossoming Life http://ablossominglife.com/
Have you ever used cloth wipes?