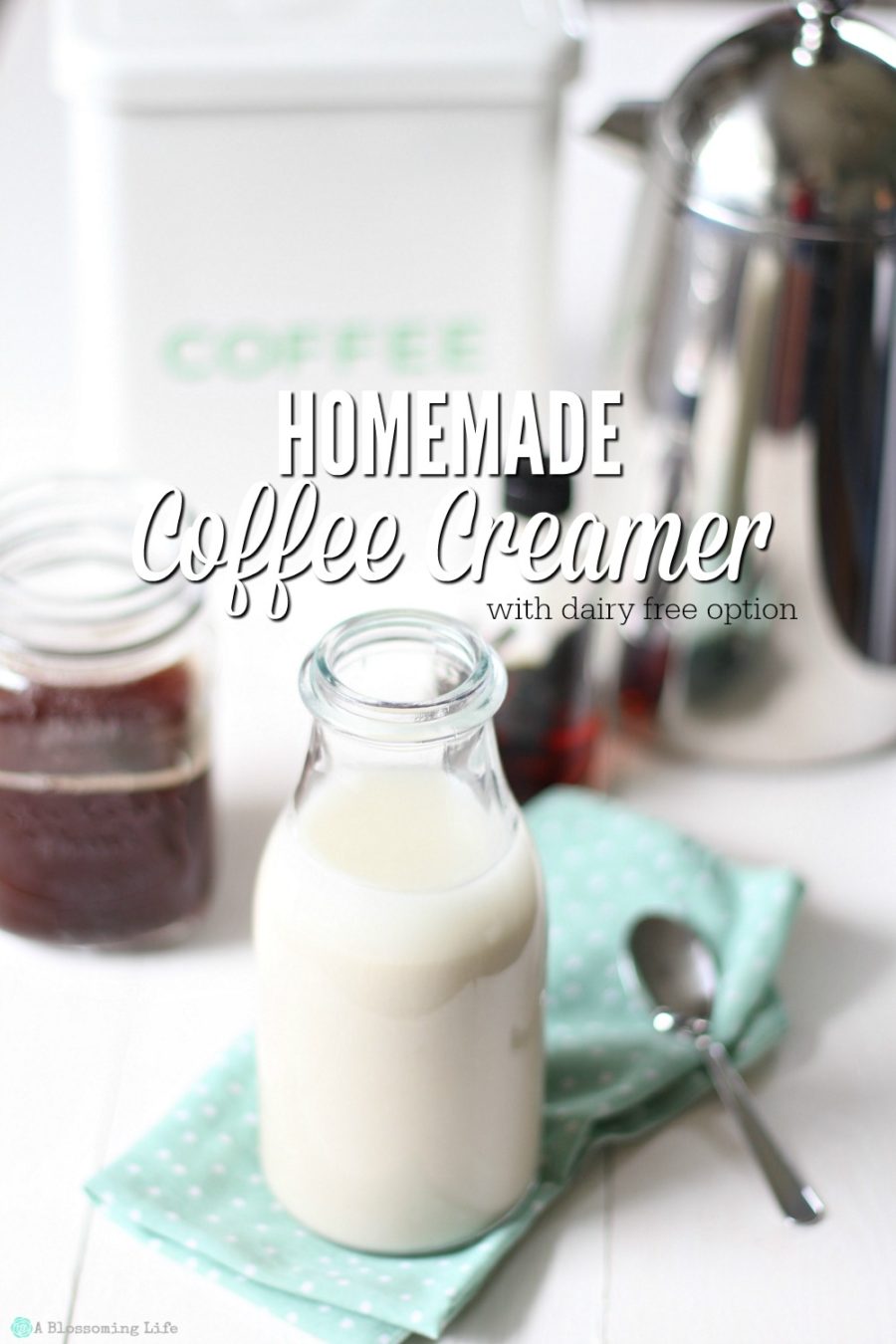 Hmmm warm delicious coffee really gets my motor running in the morning. I don't think it's even the caffeine that does it, it's more of the routine of once I finish this delicious coffee it's time to act a fool and get stuff done. It's very motivating to me. And sometimes in the afternoon when I need some more motivation I drink a half cup more. OK maybe it is just the caffeine, but I love it. My hubby never drank it until we had baby girl and now he drinks more then me. He used to "need" it because she would wake up a few times at night, but now we are past that stage so now I think he is just addicted. Since you know caffeine is a drug and all. A very happy delicious drug. Unless your drinking it in sugary, full of chemicals soda then its a bad drug. Or maybe I'm justifying my actions. But hey studies have shown that coffee is healthy (checkout this article justifying my love for coffee).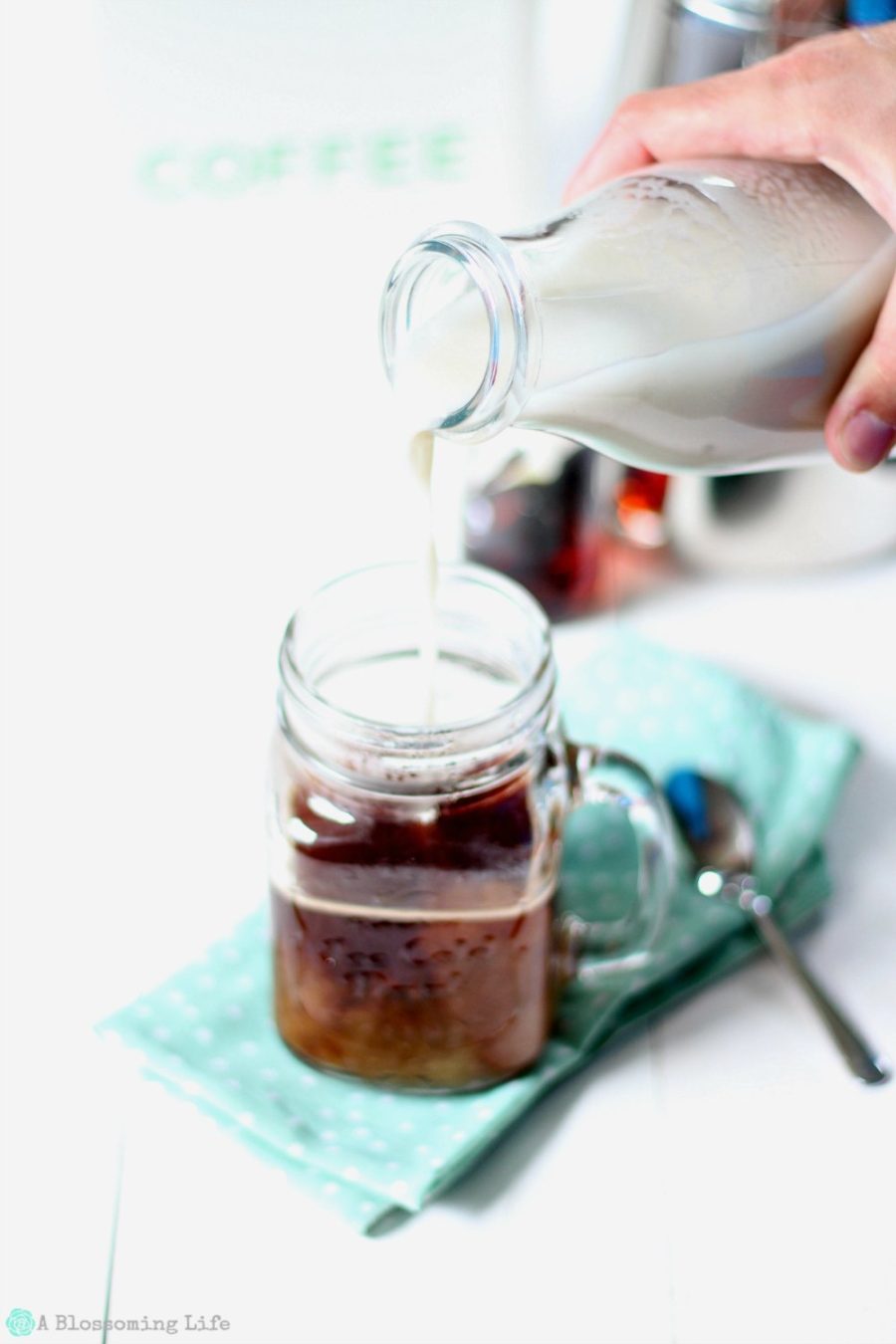 Today I'm sharing our favorite homemade coffee creamer that you can make with dairy or dairy free to go in your cup of joe. It is naturally sweetened with honey or you can leave it out (which is how I like it). You can also substitute cream or half and half for the coconut milk if you can tolerate dairy just fine. You can read in this post here why we gave up dairy. My husband can't eat it due to Ulcerative Colitis and it gives me arthritis and acne (unless it is raw milk than I have no problems). Of course, now when I slip (or can't turn down a slice of pizza on the rare occasion) it makes baby girl spit up more. So we just avoid it and we all feel way better.
Homemade Natural DF Coffee Creamer
2016-06-12 17:28:28
This healthy and delicious DF coffee creamer is made from natural ingredients and sweetened with honey.
Ingredients
1 can Coconut Milk(Like this one)or 2 cups of half and half (preferable raw grass fed milk)
3 tbs honey
1 tsp vanilla extract (Like this one)
pinch of cinnamon
Instructions
In a saucepan lightly heat coconut milk and honey. Whisk until combined. Turn off heat and add vanilla and cinnamon. Pour into your coffee and rejoice. Refrigerate leftovers up to one week. Shake before use.
Notes
If using coconut milk it is normal for separation and fat to become chunky. Shake it up and enjoy those fat chunks. They will melt in the hot coffee.
http://ablossominglife.com/
Recent update: So you know when you've been feeling so good for so long that you think your problem doesn't exist anymore? Well, we had some cheese in the house and baby girl has been eating yogurt lately so I've been snacking on dairy frequently and guess what? I have zits on my face. So no more dairy until I can get my hands on some delicious raw milk.
How do you like your morning cup of joe?


This post contains affiliate links that help support A Blossoming Life at no extra cost to you.
You may also like…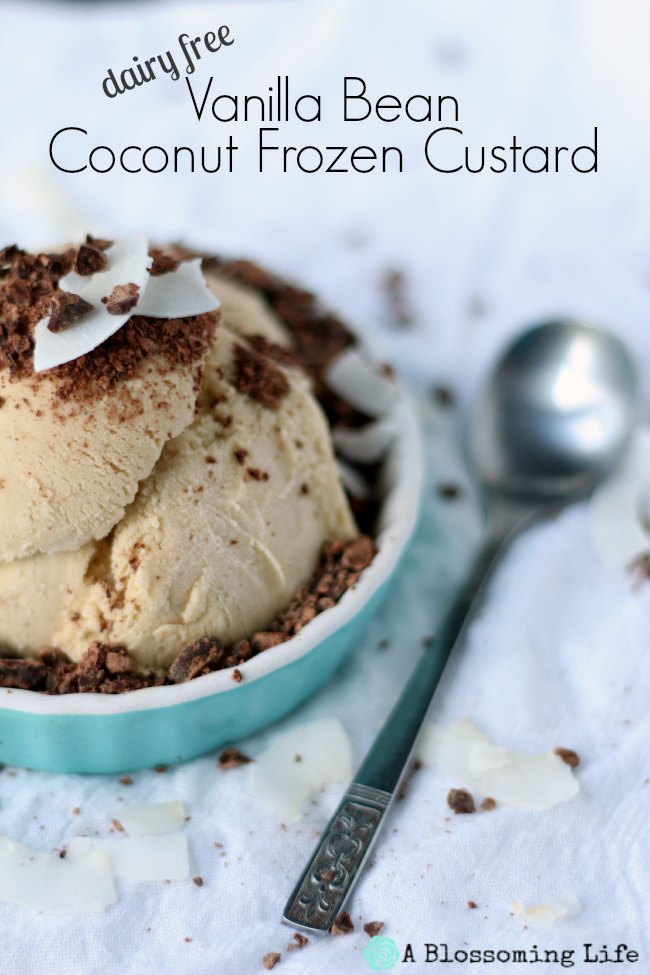 Dairy Free Vanilla Bean Coconut Frozen Custard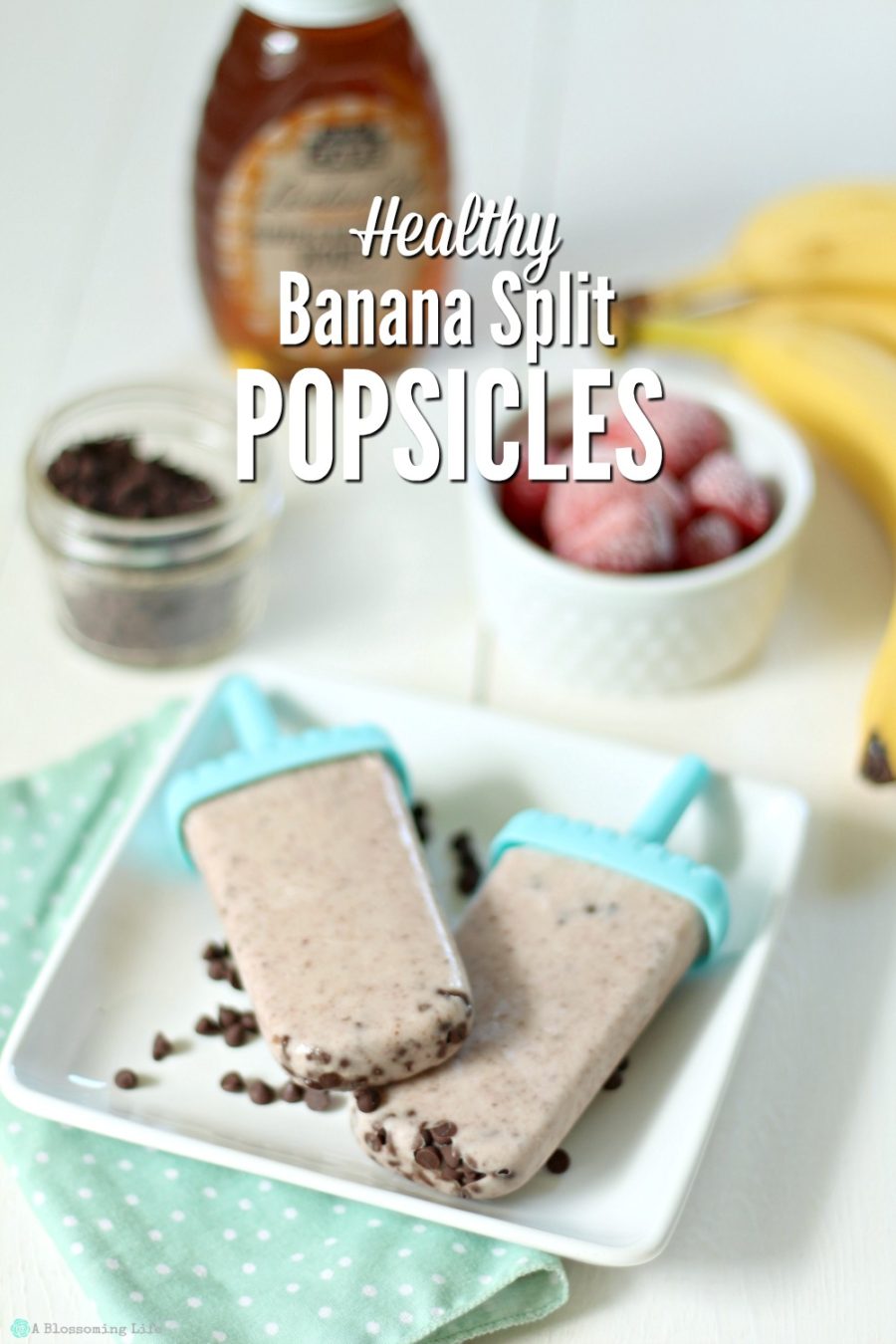 Healthy Banana Split Popsicles