Garden Themed 1st Birthday- Plus a Giveaway!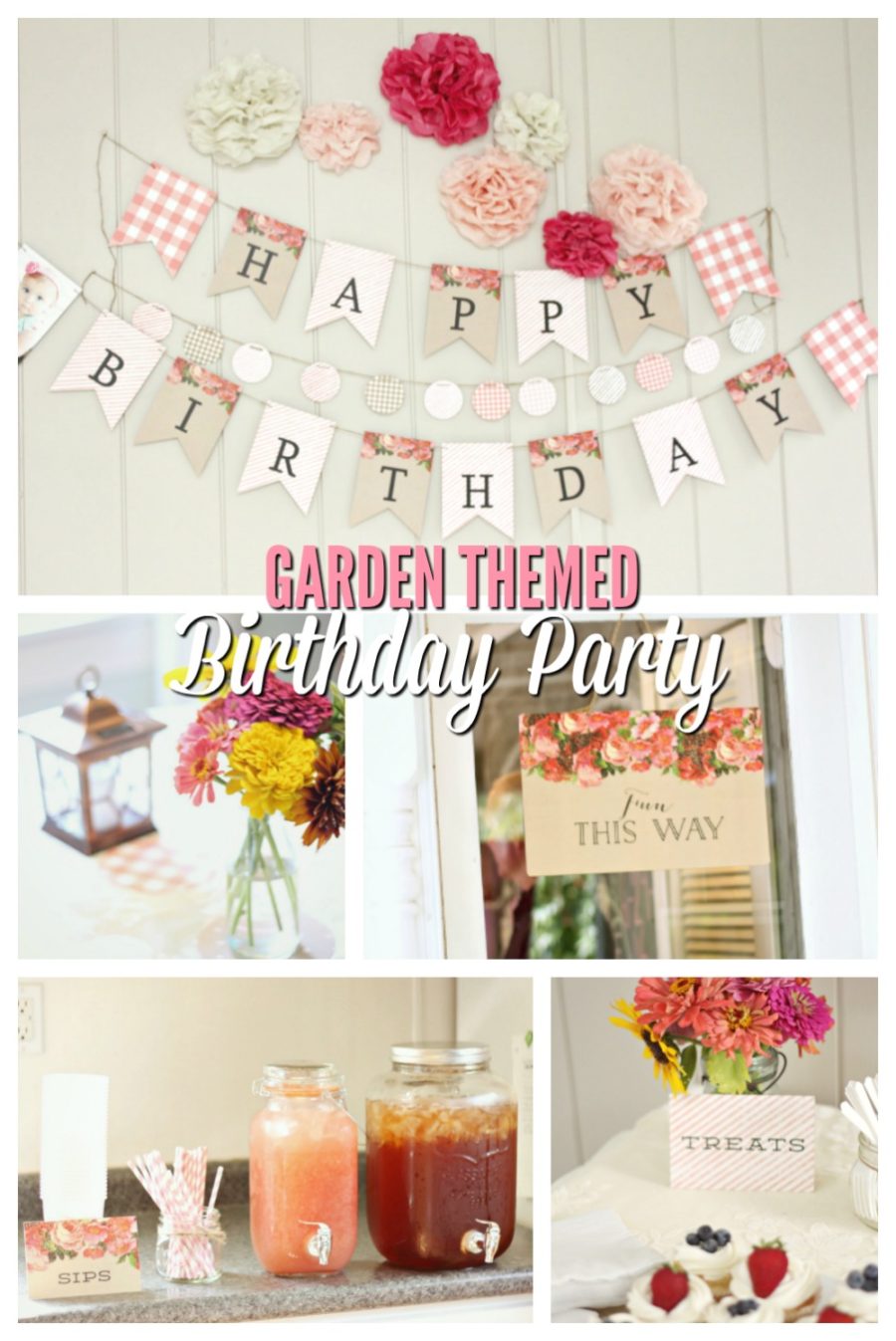 This post is sponsored by Minted– all opinions are 100% mine.
Today I'm super excited to share with you baby girl's first birthday party! It was so much fun and stressful (mostly fun though)! Sweet baby girl was such a trooper. Not even one meltdown. Can you believe that? They say it takes a village to raise a kid, and it sure took a village to throw this party. It turned out so beautiful thanks to the wonderful people at Minted, my family for helping set up and man the food, and my friend Jordan for lending me some decorations and tables.
If you've been around the blog for awhile you may notice I love to garden and baby girl's birthday is right at the end of June so a garden themed birthday just seemed to fit. And since she doesn't have an opinion on theme yet, I got to choose. Minted was kind enough to sponsor her birthday party. So we ordered beautiful invitations (this one in particular), and some party decor (we chose this one which is actually bridal shower decor) that we can use for years to come. It was fabulous and absolutely gorgeous. I'm all for making my life easier and this sure did. I would have probably have designed my own invites and decor which wouldn't have turned out as pretty and would have taking me a million hours to complete. Let's be honest… I'm a busy stay at home mom with a side business and a part time job. Life is crazy as it is and I don't have time like I used to. Amen. Plus, the quality of their work is amazing.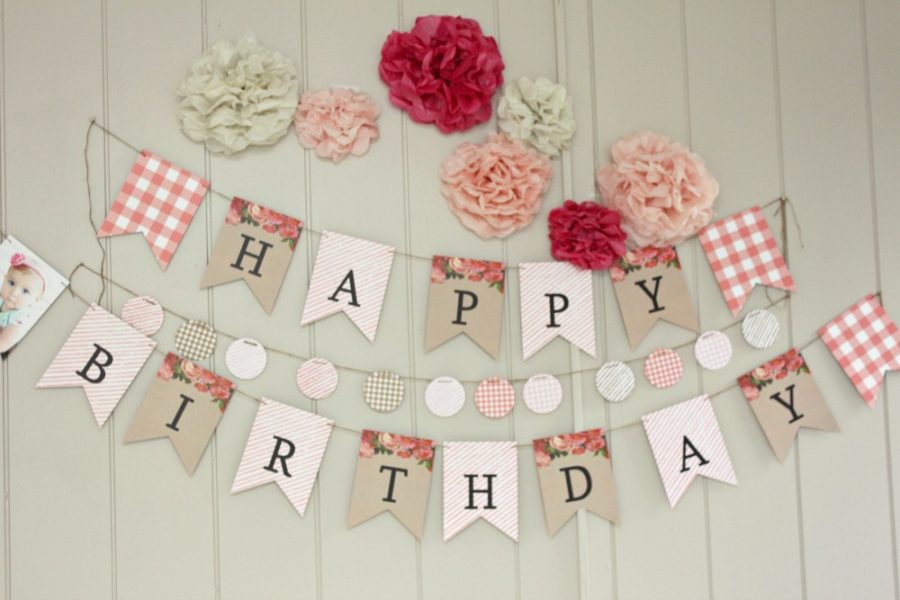 People usually use our back door as the main entrance. So while people came in they were treated by these beautiful banners from Minted and some tissue paper flowers I made. Seriously how beautiful is this banner and you can totally customize everything. Like how I added that adorable picture of August on the left hand side.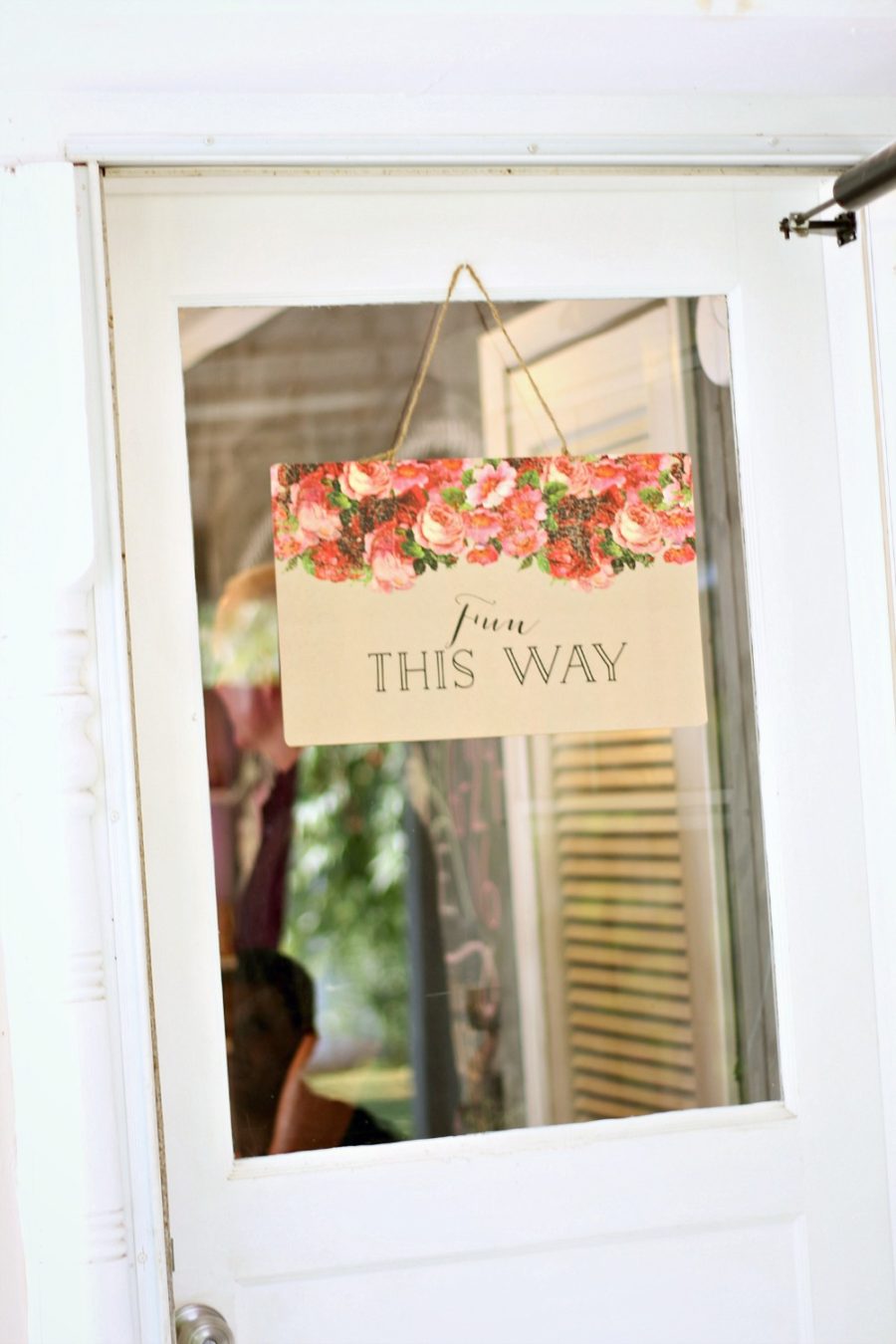 Unfortunately, there was a very strong chance of rain so we had to move the tables indoors. Luckily the rain held out for a few hours and we only felt a few sprinkles. But this "fun this way" sign let everyone know where the party was at. Or at least the food.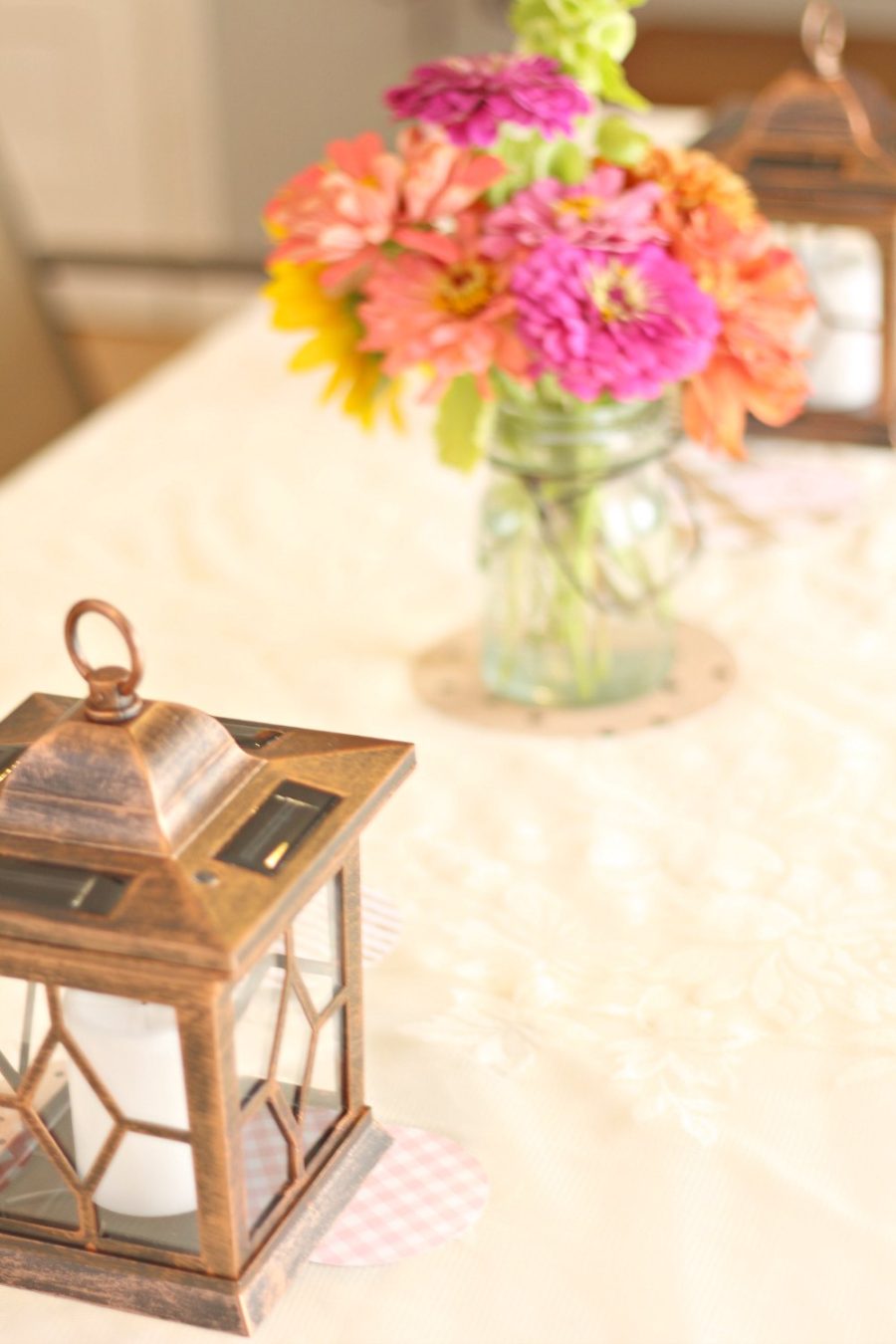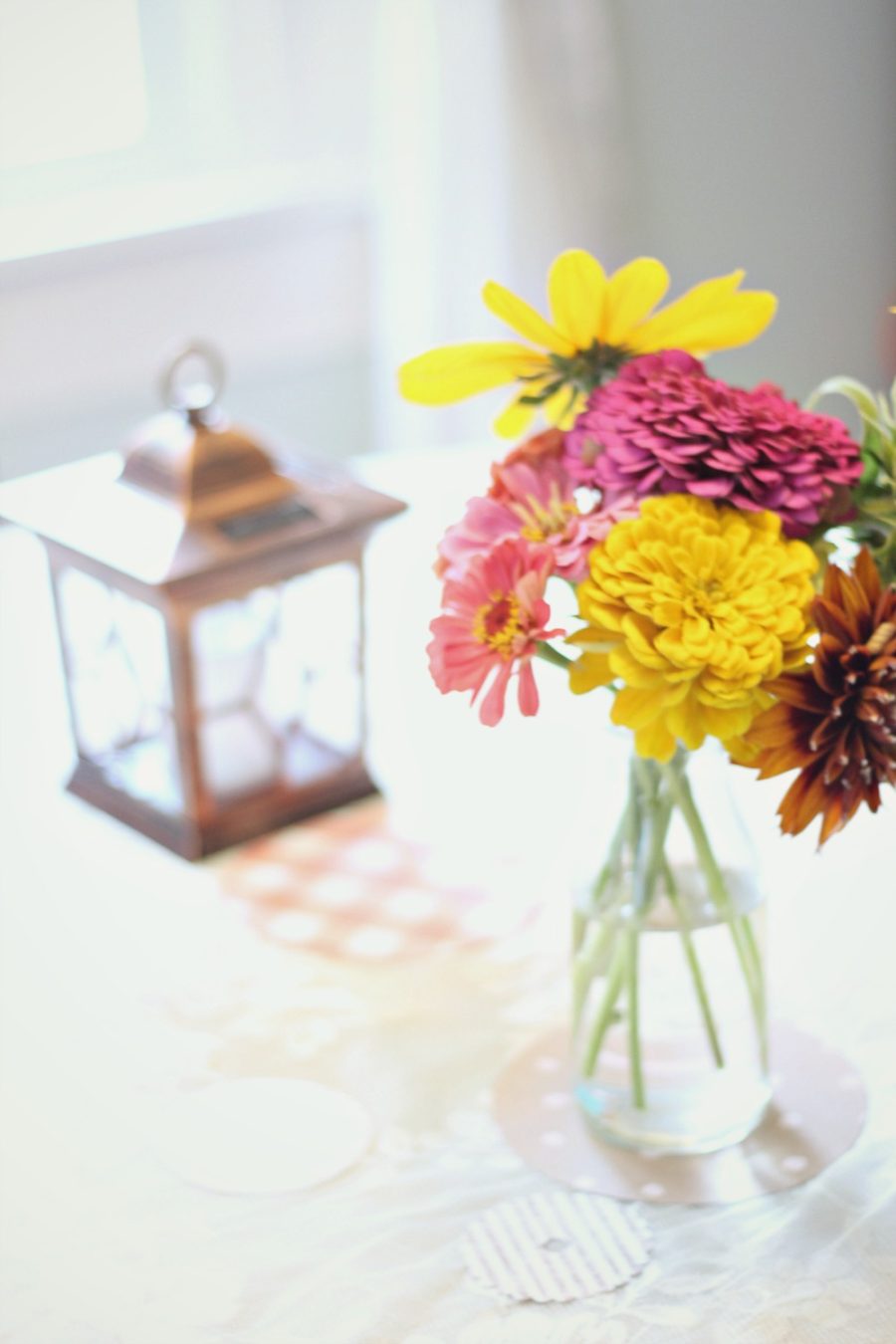 The tables inside were decorated with lace Jordan found at a thrift store (they were actually curtains), topped with table confetti from Minted, flowers from the farmers market, and solar lanterns (a yard sale find from Jordan).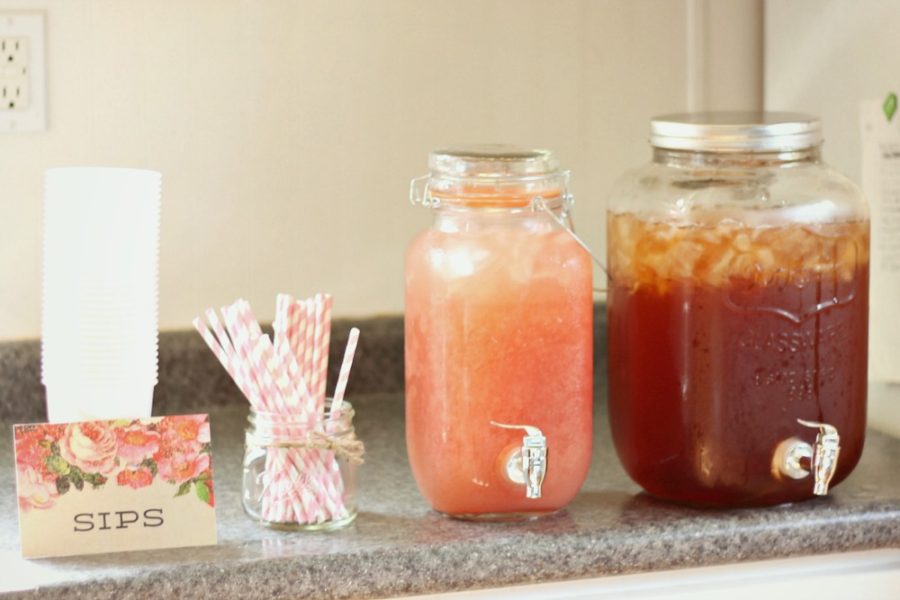 Drinks: we served lemonade, tea, and water of course. The party package came with this adorable SIPS signs and the cute pink straws. For food (not shown) we had burgers, hot dog (good quality grass fed kind), fruit salad, chips, and salad. Decently healthy.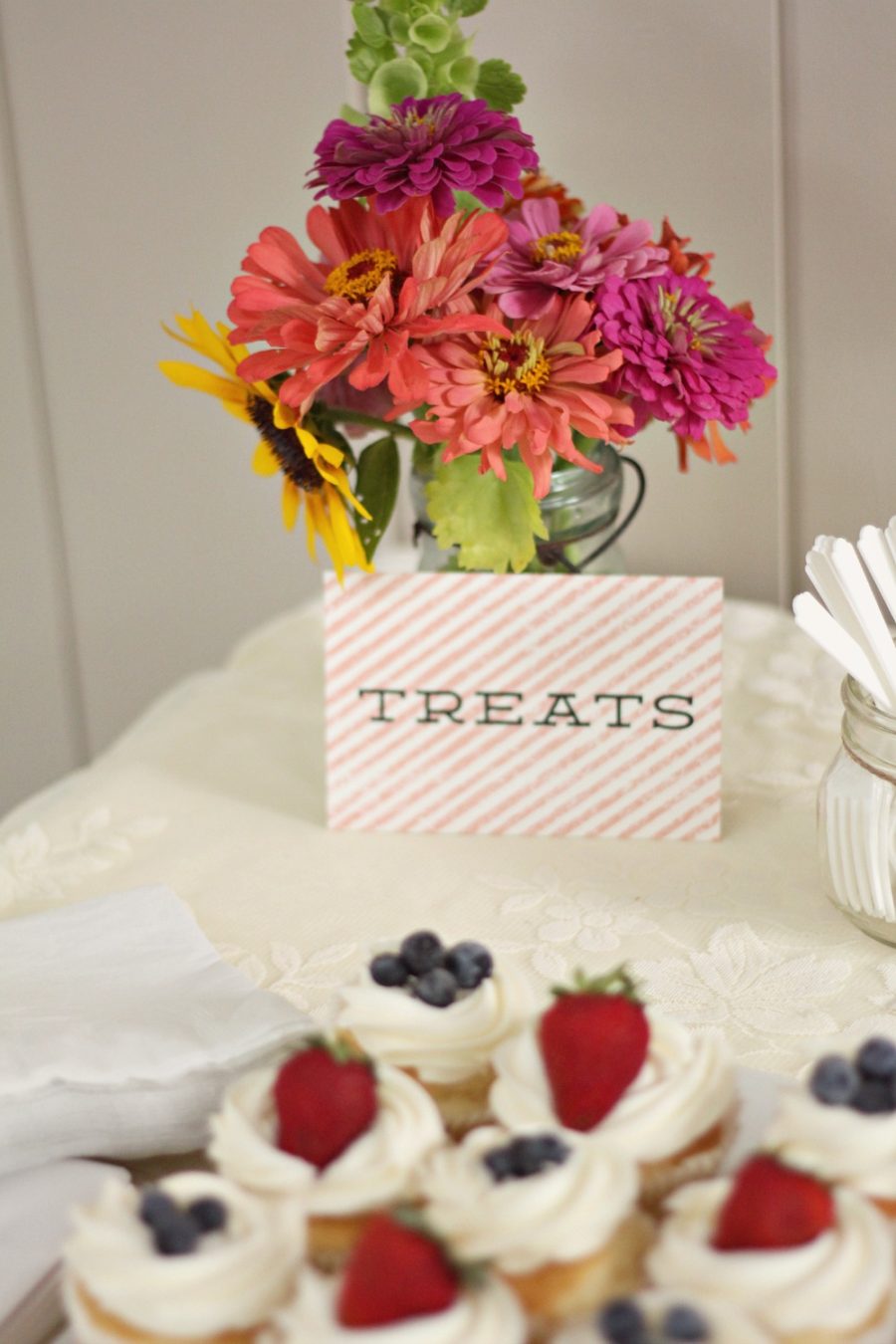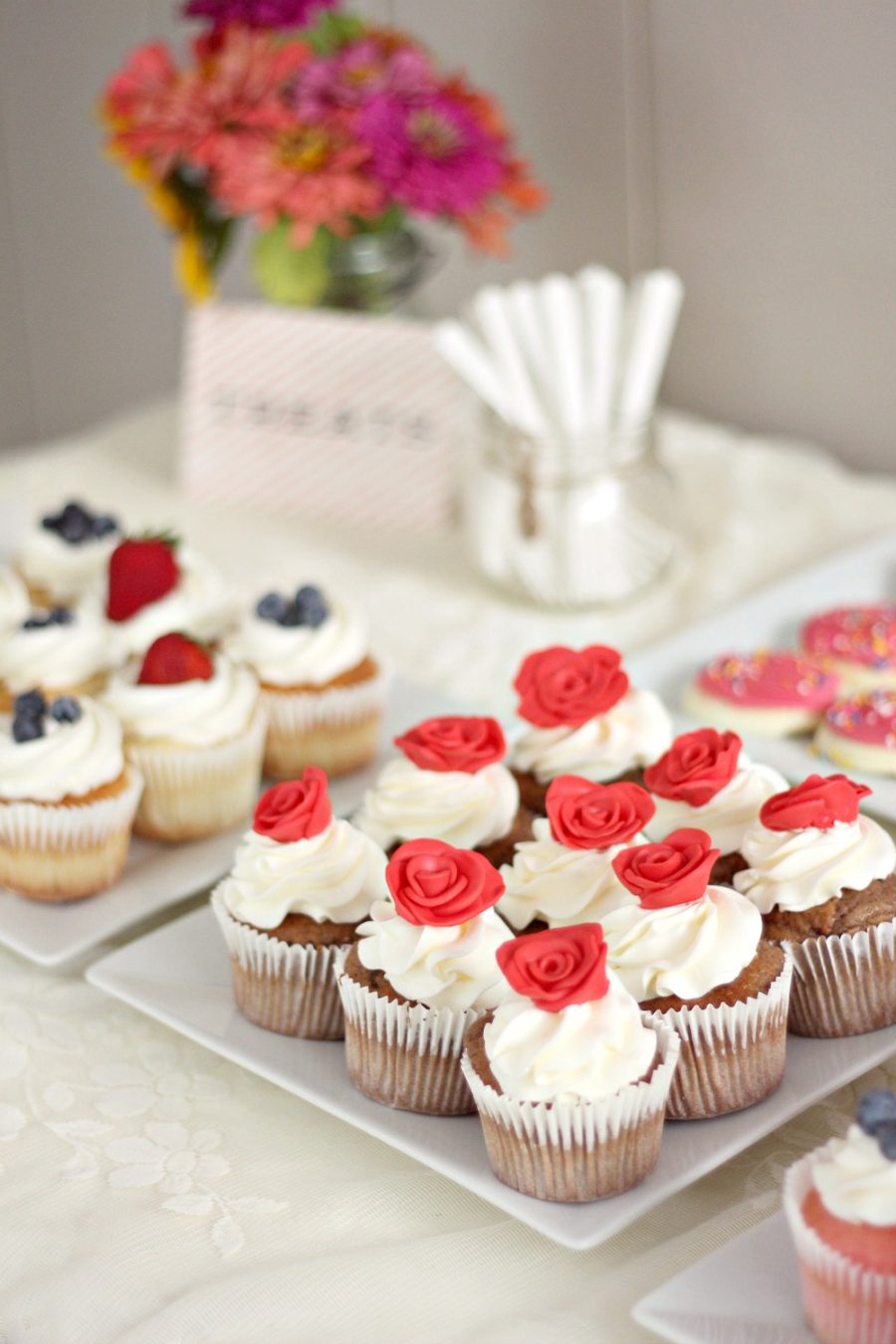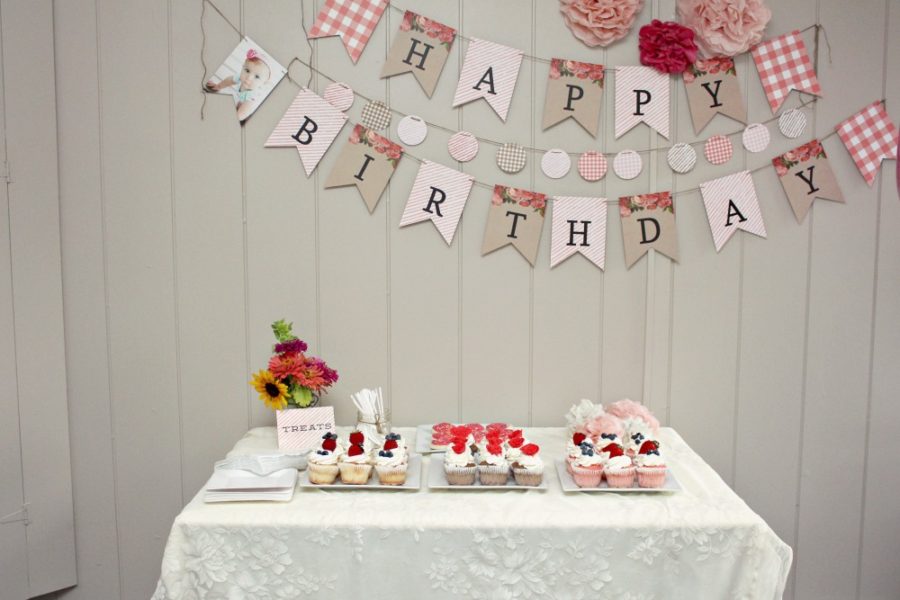 Saving the best part for last! The treat table. Topped with those lace curtains again, flowers, mason jar to hold the forks, and the adorable treat sign from Minted. The cupcakes were from Cakes by Ally and they were amazing. She makes her cupcakes from scratch and I couldn't tell you how many times we heard "those were the best cupcakes I've ever had!" They were delicious and beautiful.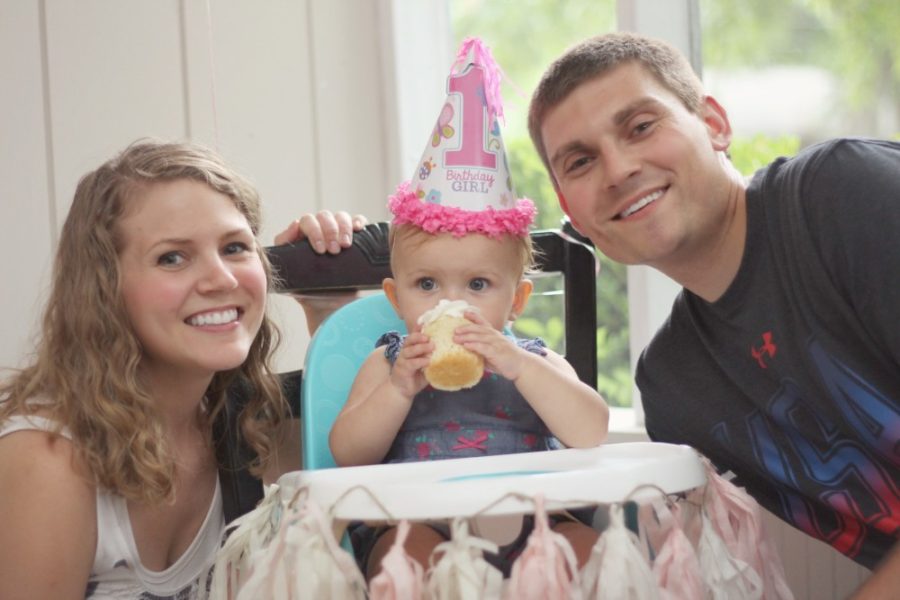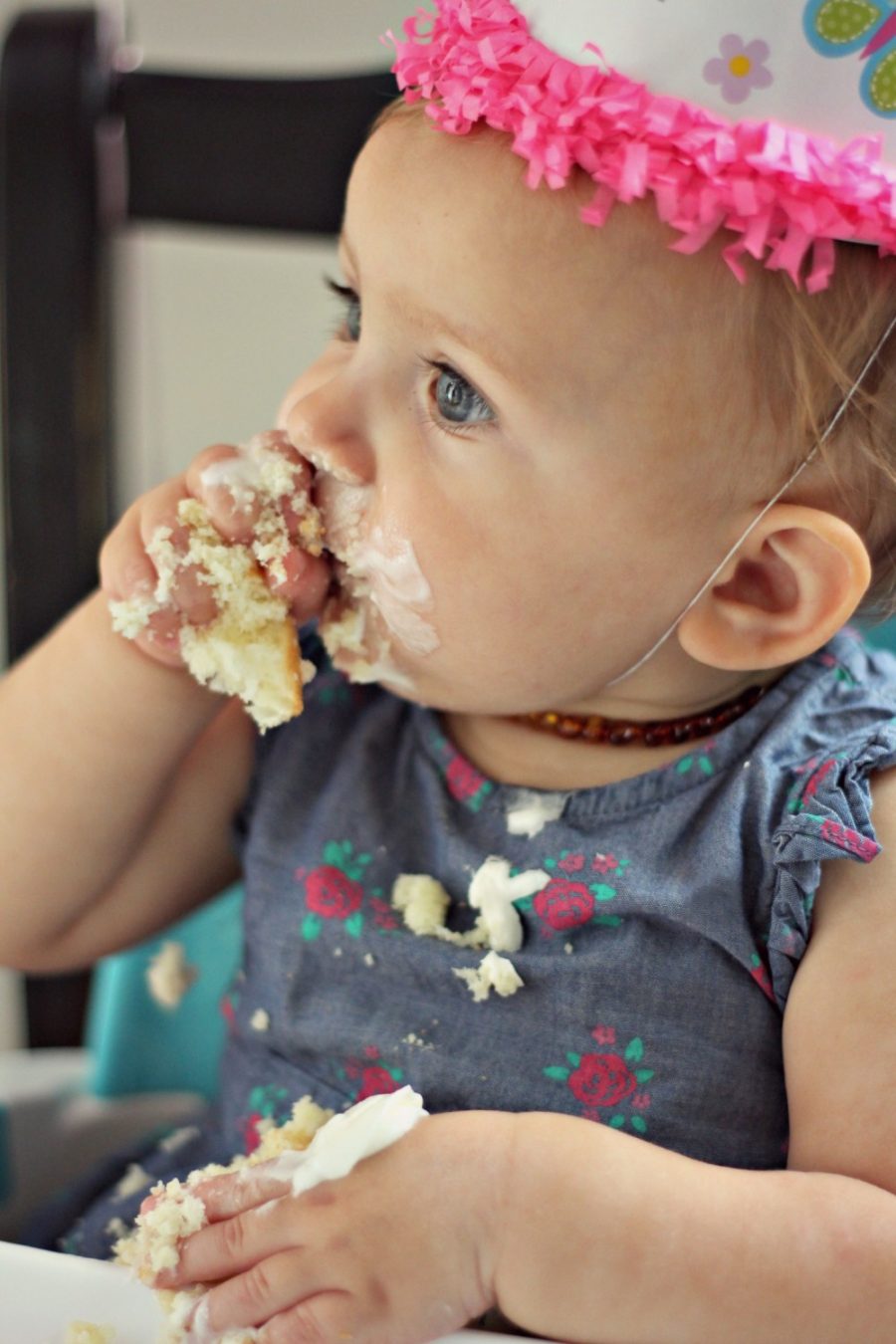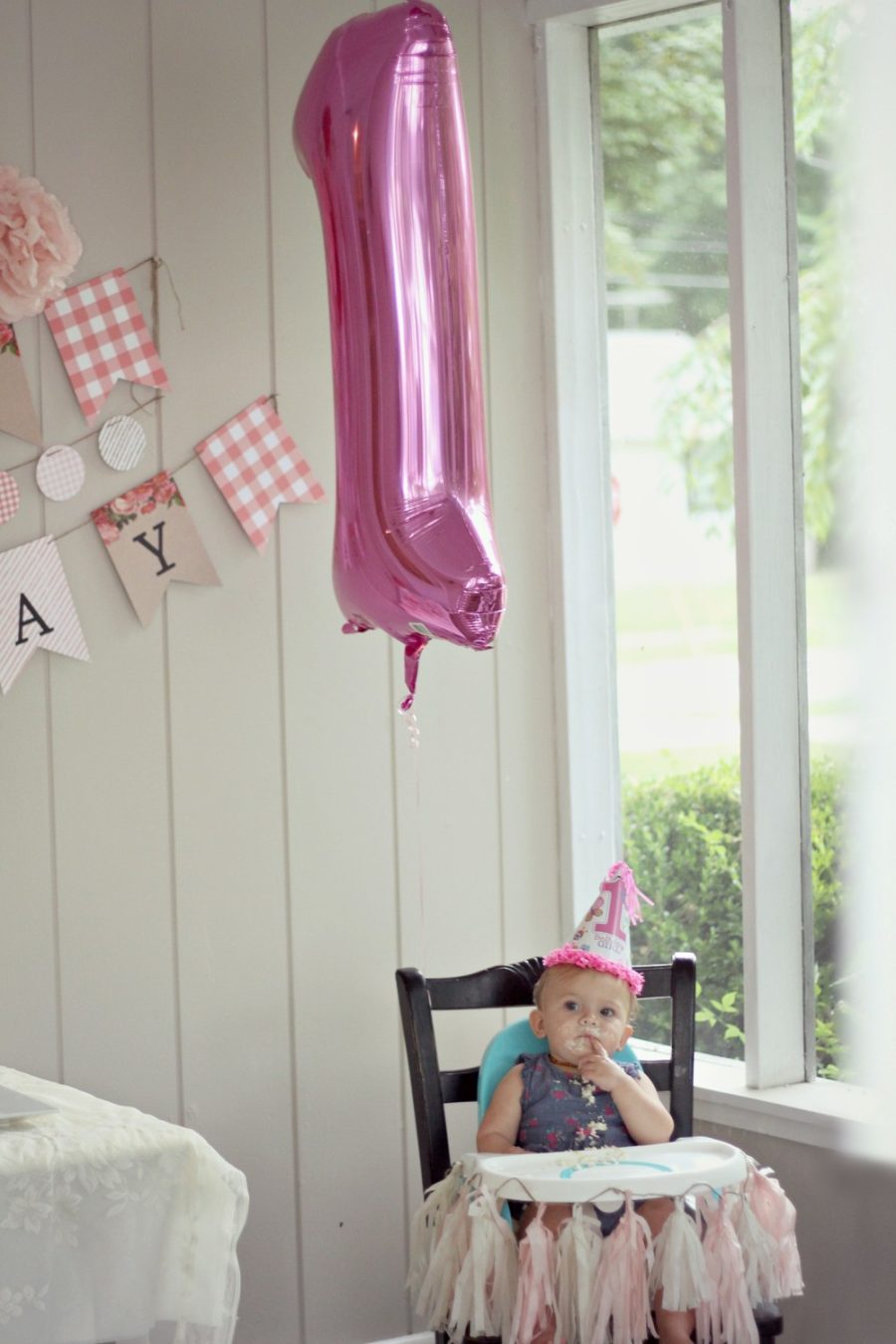 Thank you so much Minted for sponsoring this post. They were a great company to work with and their products are beautiful. Seriously, quality stuff my friends. You can pick your own package or customize just what you want. I loved that the package I chose came with plates, napkin, and straws. Less for me to think about!
This post contains affiliate links. Affiliate links help support A Blossoming Life at no extra cost to you.