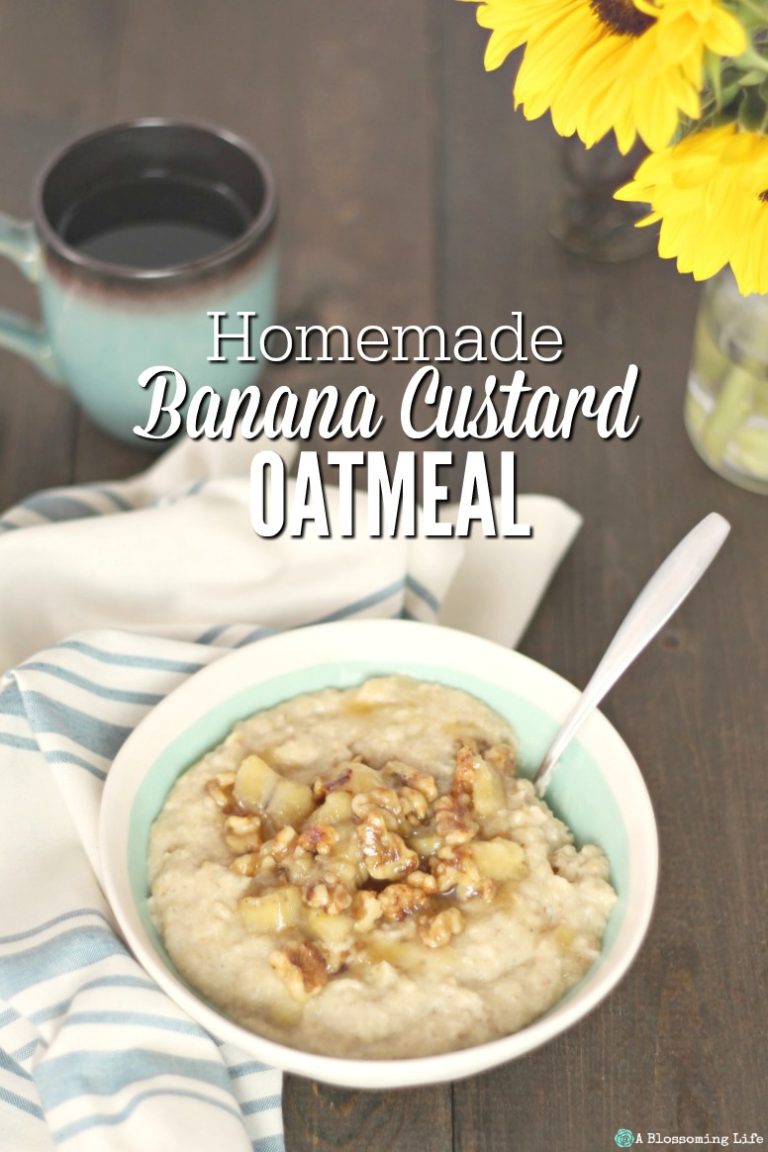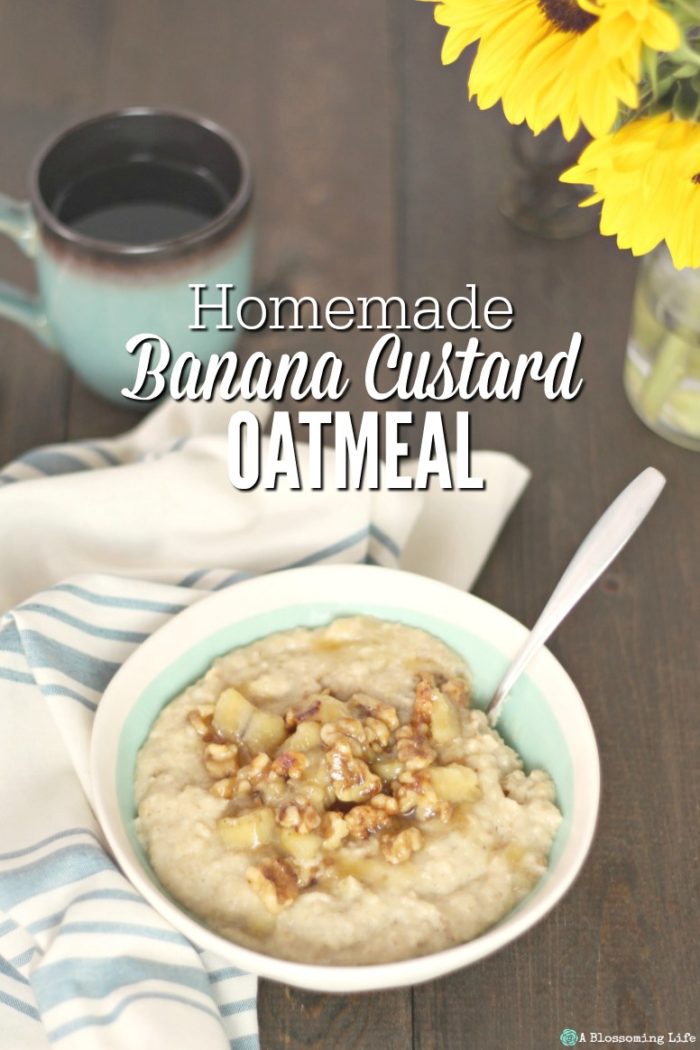 I am one of seven children. I don't know how she did it, but my mom made us breakfast, lunch, and dinner every day. Leftovers were common, and cooking in large quantities was a necessity. I recall helping with meals occasionally, and to this day, I often cook far more than necessary for my small family.
Oatmeal could be pretty easily and inexpensively stretched, so that was a breakfast staple. Cinnamon oatmeal, brown sugar oatmeal, banana oatmeal, and sometimes, the dreaded oatmeal with raisins.
Raisins reach a surprising level of loathsome when they are hidden away in my oatmeal. And, while I still don't eat them in oatmeal, I have made it the same way for my kids. And they don't like it. I'm not sure why I thought something that I always hated should be repeated.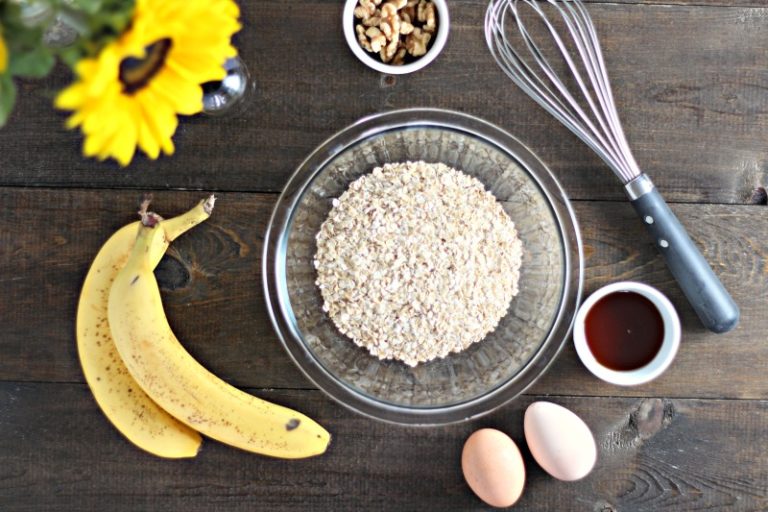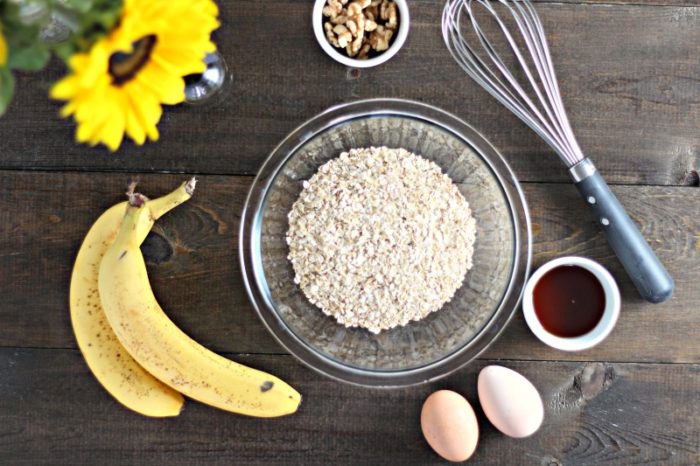 So, as long as raisins aren't involved, my kids love oatmeal. I enjoy making it.
When I was pregnant with my first child, I regularly used the oatmeal packets for breakfast at work. Annnnnd I gained far too much weight with that pregnancy. I stick with making my own oatmeal now.
Making oatmeal from scratch really isn't a deal. It's very easy. I love dressing it up with different fruits, nuts, and spices, and most recently…eggs.
Sounds weird. Sounds gross. Oatmeal with eggs. But in my mind, I considered egg custard and oatmeal, how each are delicious, and how morphing those recipes into one might actually be really delicious, as well. And I promise, it is!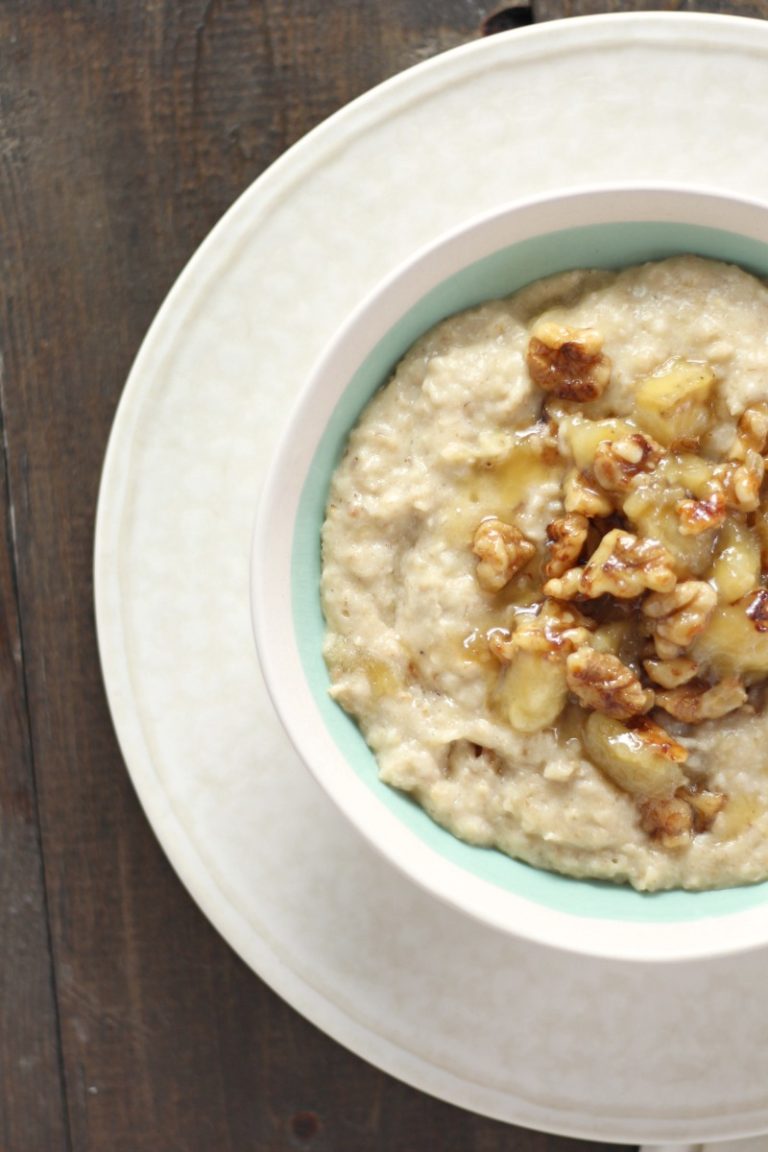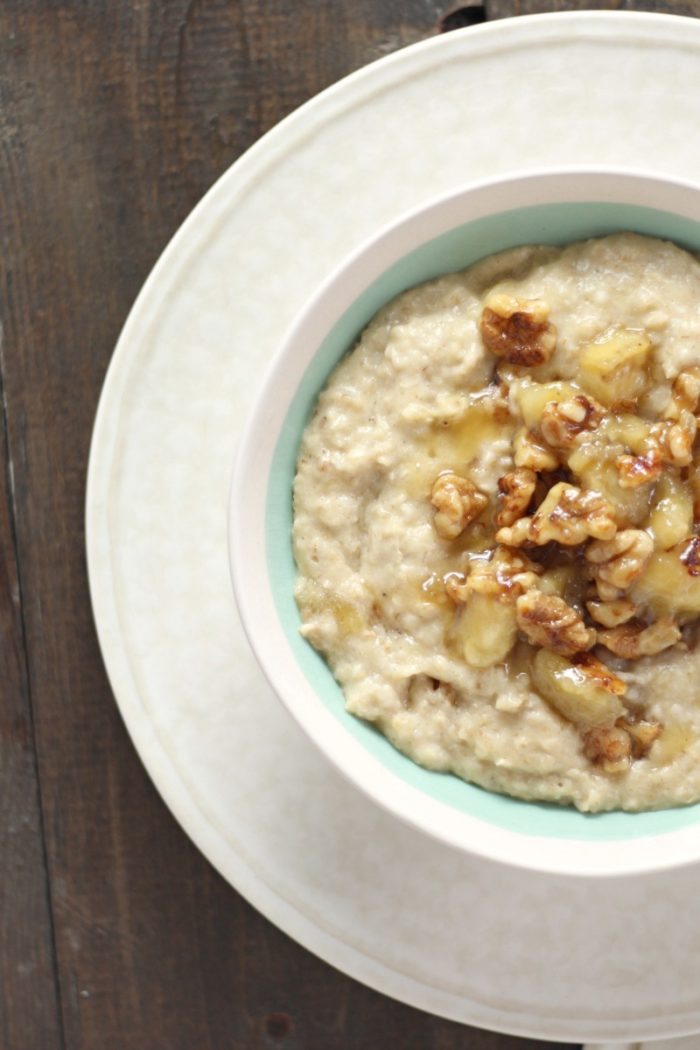 It's simple, really. Custard is easy to make so long as you are careful to temper the eggs. When heated too quickly, the eggs cook, harden, and turn whatever you're making into something that you need to throw away. Because it's ugly. But if you're careful, you can temper them gently, cook them slowly while they are in motion, and be delighted with an end result that is really smooth and creamy.
I chose banana custard, because I had ripe bananas that I didn't want to be wasted. I've also used frozen raspberries, blueberries, and plain custard with vanilla extract. This is my favorite way to dress up oatmeal, and it doesn't involve so many steps that it becomes too much work. These few extra steps provide a breakfast dish that is creamy and full of protein and good fats. My children really enjoy it, too.
Experiment with other fruits and spices, if you like! It can be fun. Just don't add raisins. 😉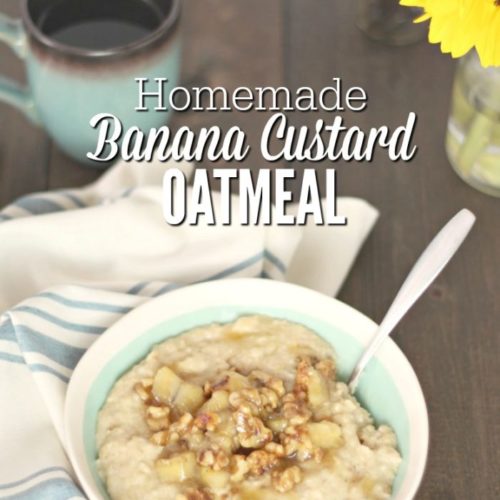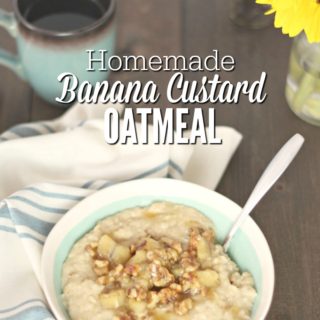 Banana Custard Oatmeal
I put a twist on regular oatmeal for breakfast, adding eggs and caramelized bananas for a custard spin. It's delicious!
Print
Pin
Rate
Ingredients
1/2

cup

oats

3/4

cup

whole milk

1

cup

filtered water

1/4

tsp.

salt

3

T

butter

1/4

cup

maple syrup

2

ripe bananas

chopped

1/4

tsp

cinnamon

1

tsp

vanilla extract

2

eggs

separated

1/4

cup

chopped walnuts

optional
Instructions
Cook oatmeal in a saucepan over medium heat with milk, water, salt, and cinnamon.

Heat a skillet over medium heat, then add butter until melted.

Caramelize bananas and walnuts in butter, adding maple syrup and vanilla.

Separate your egg yolks and whites, setting the whites aside, and whisking the yolks in a small bowl.

Stirring constantly, add a small amount of the oatmeal to the yolks to temper (you want to gently increase the yolks temperature to that of the oatmeal so that they do not cook too quickly, resulting in hard pieces of egg).

Cook on low heat a few minutes more as you stir.

Remove from the stove top and stir a few times to release some of the trapped heat.

Beat egg whites with a hand mixer until fluffy, then fold them into the oatmeal.

Add caramelized bananas and walnuts, leaving a portion for topping.
Notes
Cook time is approximate. Some like their oatmeal softer than others.
Nutrition
Serving:
1
g
|
Calories:
368
kcal
|
Carbohydrates:
30
g
|
Protein:
11
g
|
Fat:
23
g
|
Saturated Fat:
11
g
|
Cholesterol:
122
mg
|
Sodium:
356
mg
|
Potassium:
379
mg
|
Fiber:
2
g
|
Sugar:
22
g
|
Vitamin A:
790
IU
|
Vitamin C:
5.1
mg
|
Calcium:
138
mg
|
Iron:
1.3
mg