DIY Face Serum Recipe: Repairing & Anti-Aging
This DIY face serum helps repair skin, reduce fine lines, and brighten overall skin tone to reveal more youthful and even skin. Made with just a few simple ingredients, this natural DIY anti-aging serum will easily become a vital part of your nightly routine. Follow my tips below when making this face serum recipe.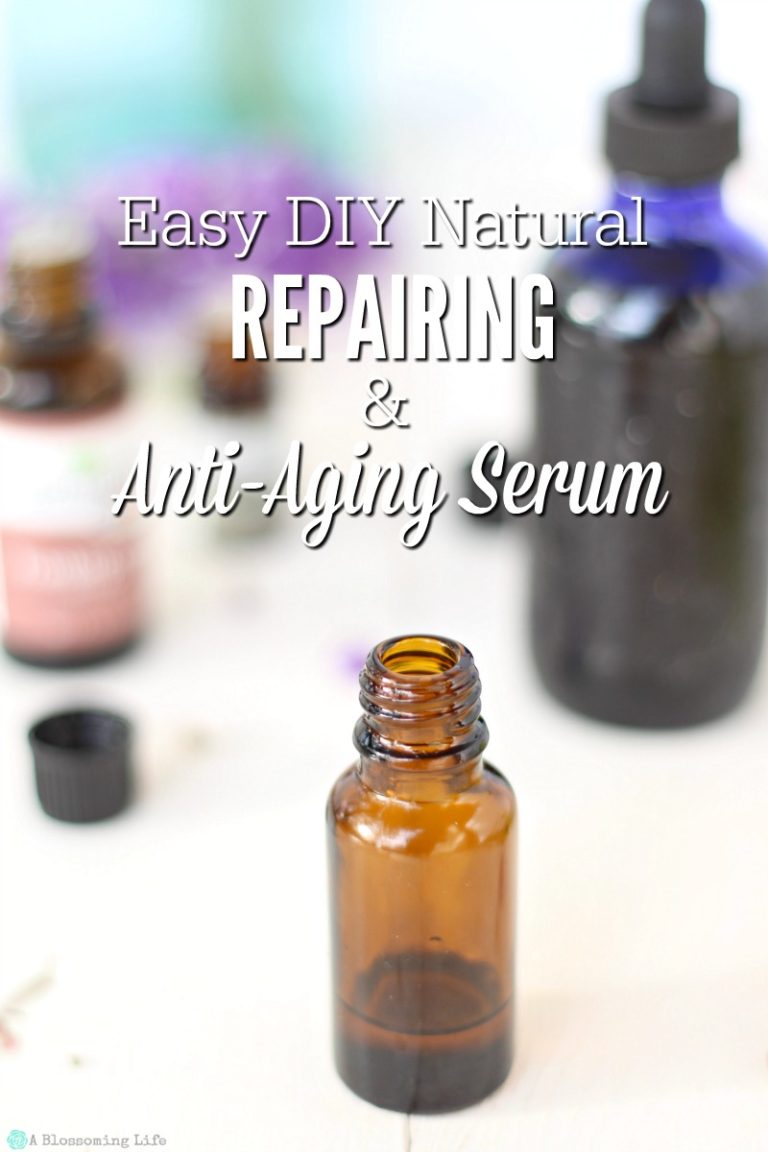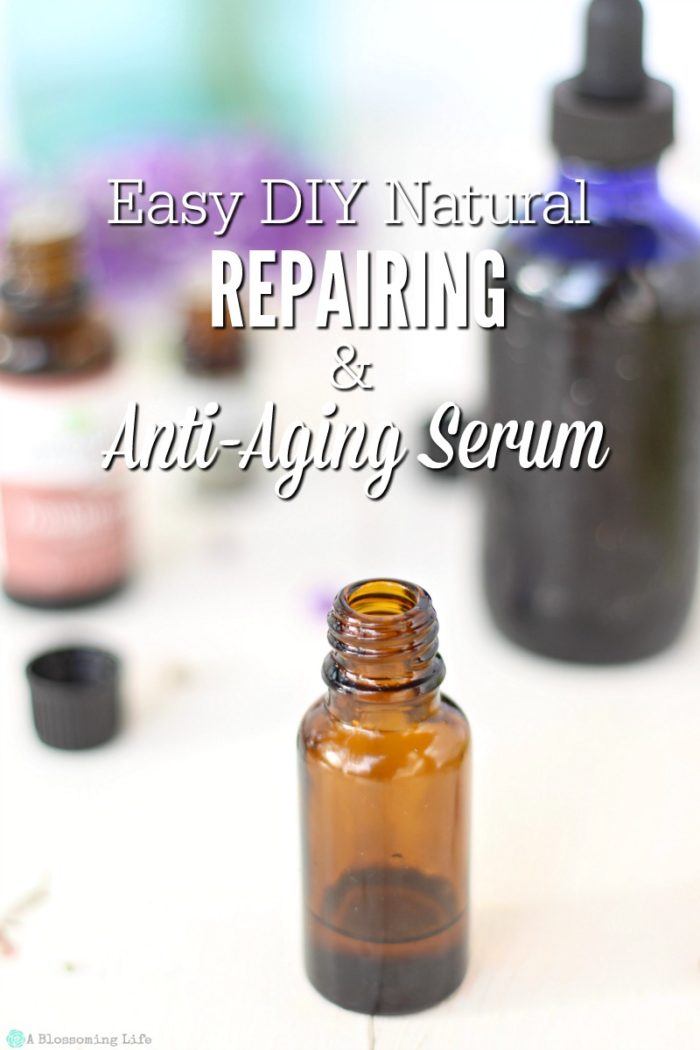 This post was updated January, 2019
DIY Face Serum Recipe Backstory
I'm really excited to share this recipe with you today! This recipe has transformed my skin.
I'm not getting any younger, folks (that's not why I'm excited). The everyday stresses of life (you know the whole moving across the country, raising a toddler that doesn't want to sleep through the night these days kind of things) and the lack of sleep has really had my skin in all sorts of disrepair.
My skin was dry, has acne, black heads, wrinkles, sun spots, uneven skin tone… you name it, I probably had it. So, I created this DIY face serum to help my poor skin look better and refreshed.
Within one week of using this serum, my skin looked healthier and hydrated, my skin tone was more even, fine lines have reduced, my few little breakouts started clearing up, and overall, my skin had a more youthful appearance.
I should've done the smart thing and taken a before and after picture of my skin. But of course, I didn't think of that. Some days it's hard enough to remember to shower. The best part is I had many of the ingredients on hand, and it was very inexpensive to make.
Tips For Making DIY Face Serum
Use essential oils that will work for your skin.
After applying the serum, I love to follow it up with aloe vera gel for more hydration.
Always make sure the essential oils you choose are right for you (i.e. if you are pregnant or breastfeeding certain essential oils are not safe.)
Choose some of your favorite essential oils ( listed below) which have been show to help repair skin and reduce fine lines. Or make it easy and choose a synergy.
The following are affiliate links. We are a participant in the Amazon Services LLC Associates Program, an affiliate advertising program designed to provide a means for us to earn fees by linking to Amazon.com and affiliated sites.
DIY Face Serum Ingredients
This repairing serum includes natural and healthy ingredients like rosehip seed oil and essential oils that help reduce fine lines and have skin clearing properties. So lets take a look at each ingredient and see how it helps to create flowing skin.
Rosehip seed oil
Rosehip seed oil is the oil made from rosehips, which are the buds left from roses after the petals fall off.
It has amazing anti-aging properties and is high in vitamin C, vitamin E, and vitamin A. It is also rich in essential fatty acids. Rosehip seed oil is a dry oil, meaning it absorbs very quickly and doesn't leave an oily residue on your skin.
You can learn more about rosehip seed oil and all it's benefits here.
These vitamins work together to help:
Increase cell turnover
Increases collagen production
Hydrate skin
Treat skin issues like eczema and rosacea
Reduce the appearance of brown spots and scars (including stretch marks)
Essential oils:
I chose geranium and frankincense essential oils for a couple of reasons. One because I already had them, two they are great for helping skin and reducing fine lines, and three they are safe for breastfeeding moms (AKA me.)
Frankincense– helps rejuvenate mature skin and reduce inflammation.
Geranium– helps improve complexion
Other essential oils you could use that help support skin and has anti-aging properties:
carrot seed oil*
rosewood
myrrh*
palmarosa
neroli
rosealina
copaiba
Or you can use a pre-made synergy like Anti-Age.*
*These oils are not safe for pregnant or nursing mothers.
Dilution: You can use up to 2% dilution of essential oils (12 drops per 2 tbs), but for face applications it is recommended to use 1% dilution (3 drops per Tbs or 6 drops for this recipe).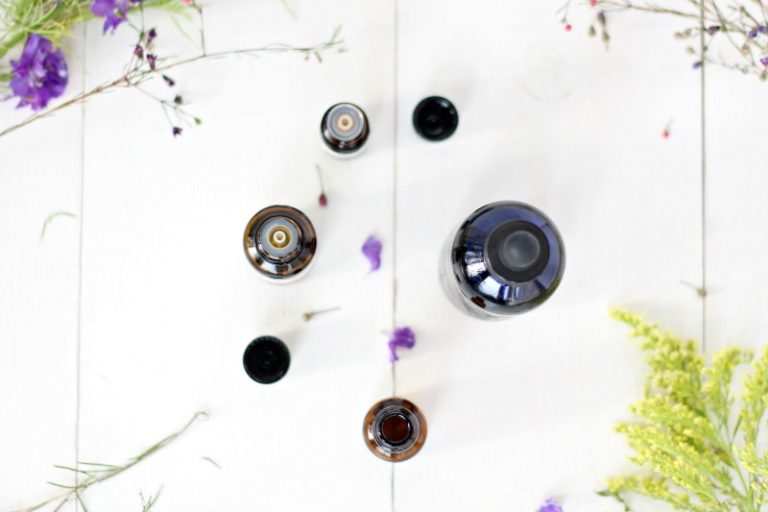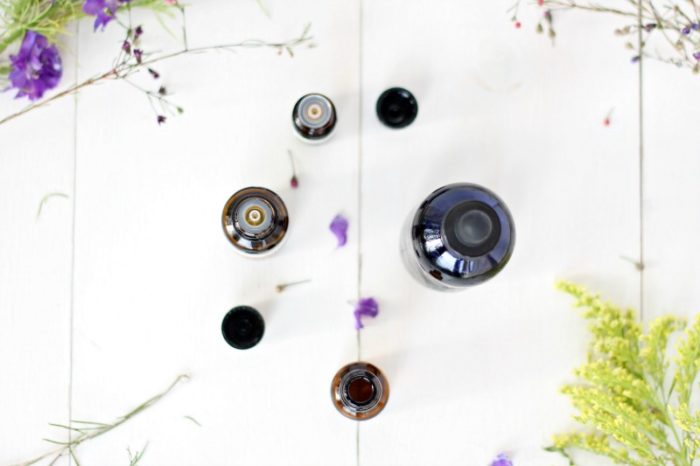 How To Make DIY Face Serum
Ingredients:
Directions: mix it up. That's it. Easiest DIY ever.
I follow this serum up with a dime size amount of aloe vera gel
. I tried premixing it, and it works, it just separates a lot and you would have to shake it before each use. Keeping it simple around here.
How To Use DIY Face Serum:
Cleanse your face as you would normally (I use the oil cleansing method) at night. Add 3-5 drops of the serum to your hands and apply to face in a circular motion making sure you apply it to problem areas. This oil has a natural yellow tint to it, so it is best to use it at night, but you can also use it in the morning as the tint does fade over time.
I have naturally have very dry skin, so I "wash" my face using the oil cleansing method. I will apply a thin layer of olive oil to my face and then apply this serum.
In the mornings, I also use this amazing Coffee Bean Caffeine Eye Cream to get rid of dark circles and puffy eyes! It works amazingly well.
Need more DIY skincare recipes? Try these!
DIY Face Serum Recipe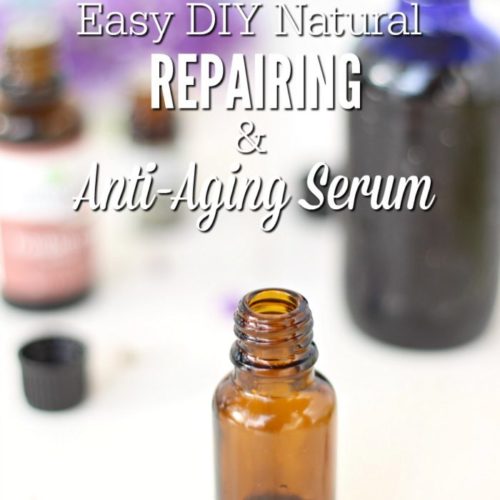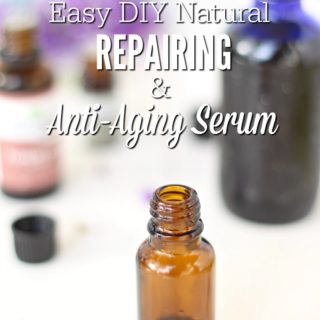 Ingredients
2

Tbs

Rosehip Seed Oil

3-12

drops

essential oils

I used Geranium and Frankincense
Instructions
To use:
At night, wash your face and then add a few drops of DIY face serum into your fingers and rub onto your face.
Notes
I follow this serum up with a dime size amount of Aloe Vera Gel (I use this kind). I tried premixing it, and it works, it just separates a lot and you would have to shake it before each use. I like to keep it simple around here.
*If you are pregnant or breastfeeding, make sure to talk to your medical provider before using any essential oils.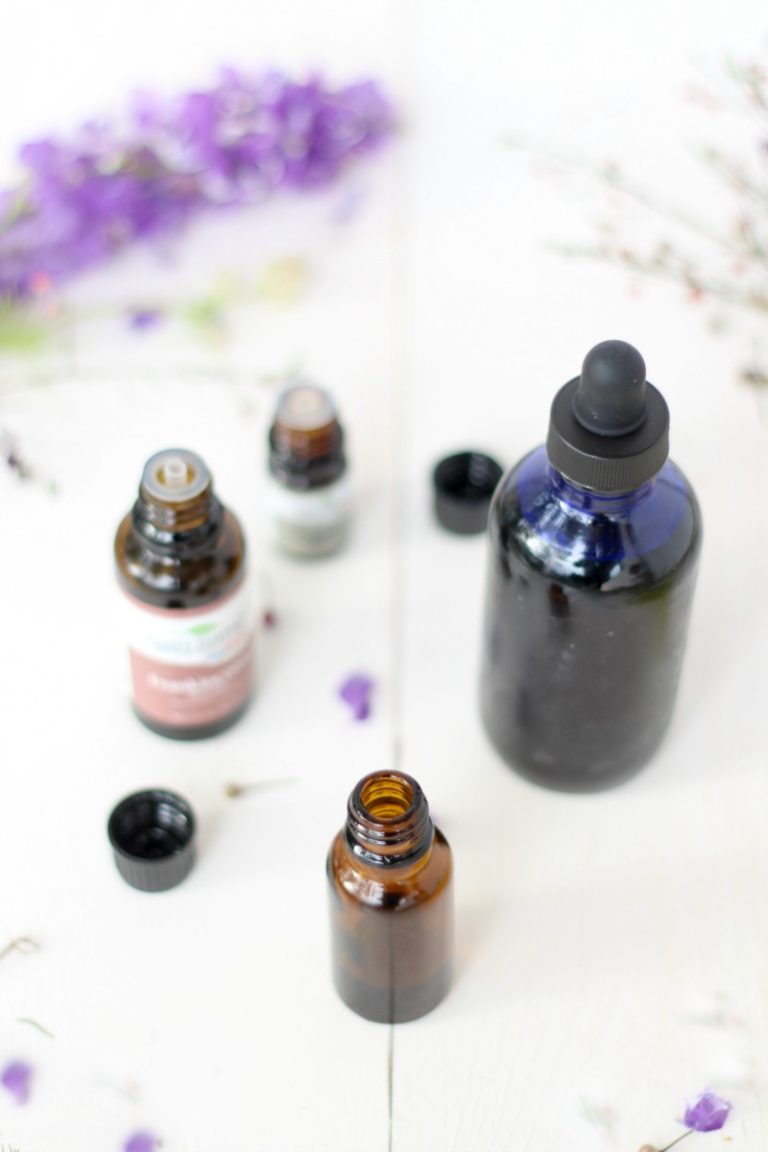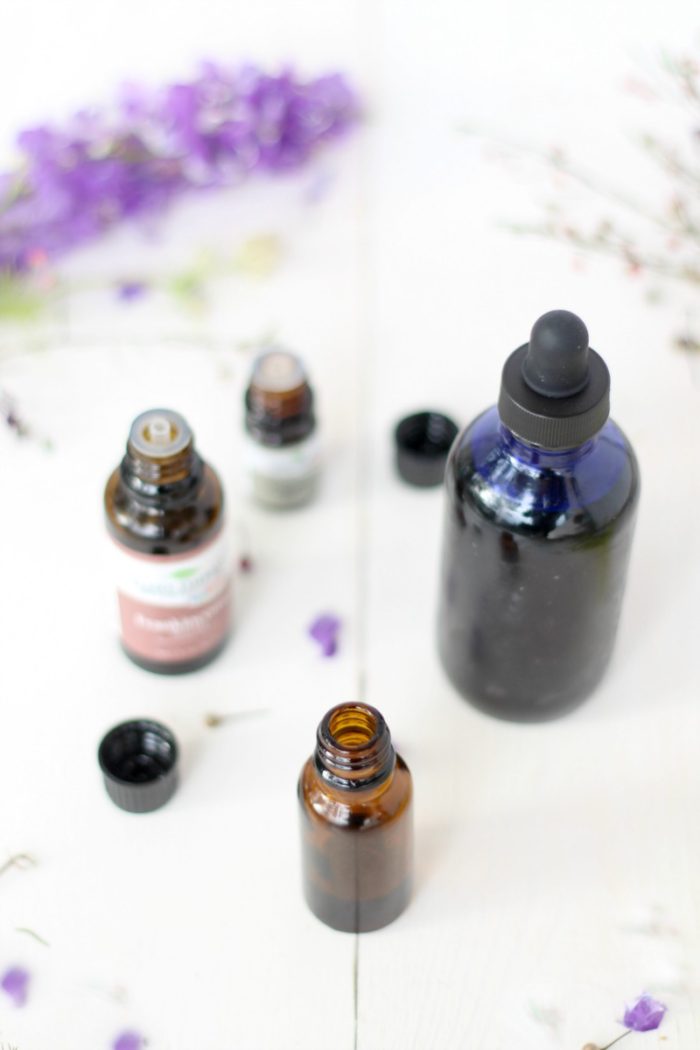 I love this serum and how it has helped make my skin look younger and brighter!