DIY All Natural Nipple Butter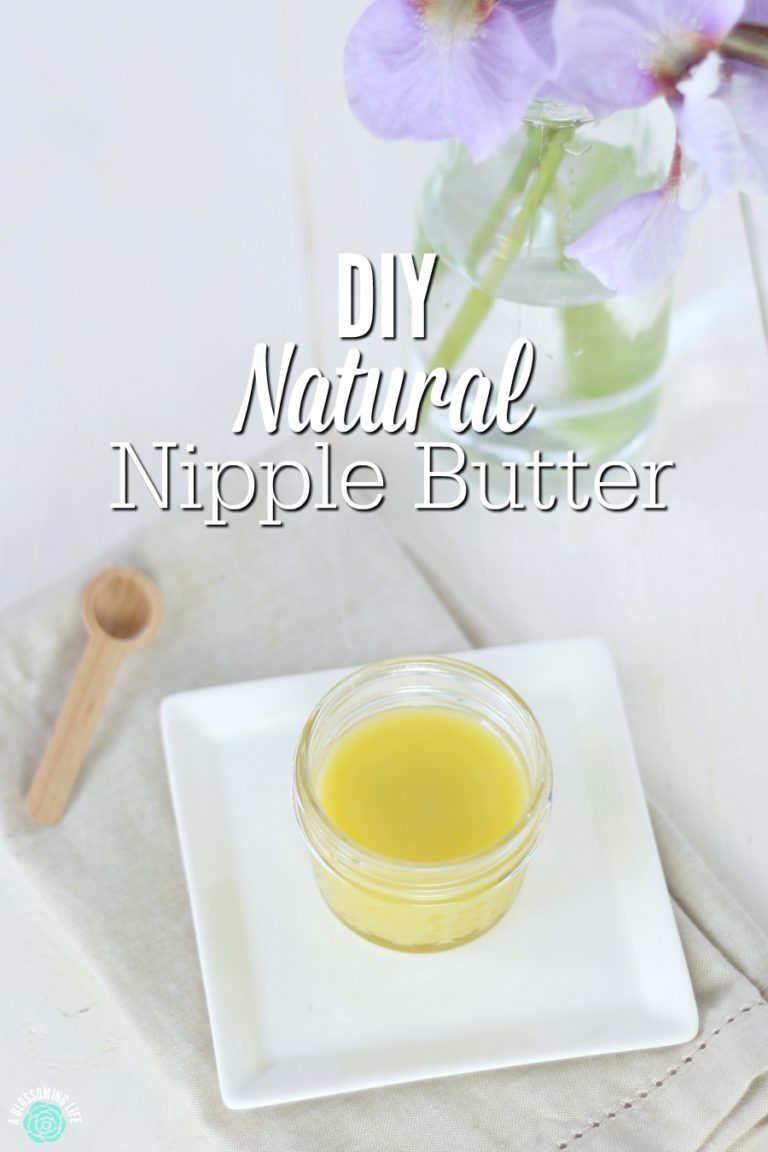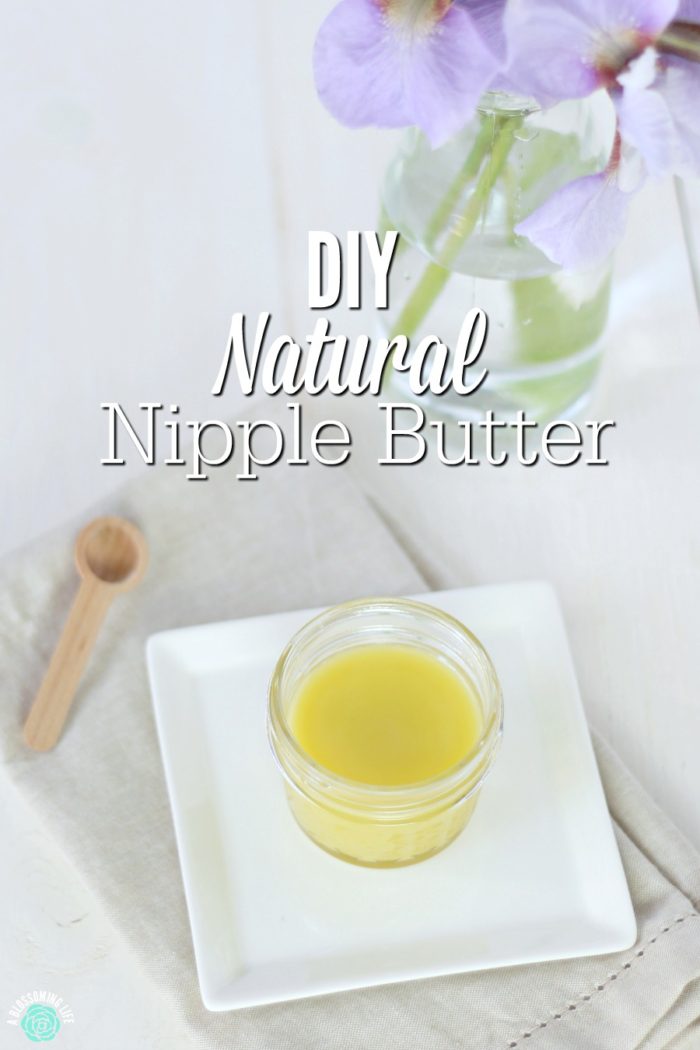 Having a new baby is such a joyous occasion. With new babies comes new experiences. Doesn't matter if you've had one baby or twelve babies, each one is so very unique.
Sometimes breastfeeding can hurt. Honestly, it shouldn't hurt that much for very long (longer than a week is too long), and if it does, you need to see a lactation consultant. We've had just about every problem under the sun when we first started our breastfeeding journey (find out more here).
August ended up having a lip tie which we had fixed when she was three weeks old. But that "little flap of skin" that my doctor told me not to worry about was causing some major pain and weight gain issues for her. That's when it helps to be a researching mama (and a CLS – certified lactation specialist) that stands up for what she believes in, and we got the "little flap of skin" fixed and breastfeeding became much more enjoyable.
It is not that uncommon for women to have slight pain (cracked and bleeding nipples is not normal – please check with your lactation consultant and don't feel embarrassed), so it's a good idea to have a natural remedy on hand to help with the first week or so of adjustment.
This all natural nipple butter recipe includes simple, edible ingredients that are safe for baby. There is no need to wipe off before nursing. The texture is amazing and has the same consistency as store bought lanolin, without all the additives.
This recipe was created for a friend who is expecting a new baby in less than a month – and for myself, because breastfeeding started to hurt again after becoming pregnant (this is actually kind of common while breastfeeding during pregnancy). Since my goal was to breastfeed August until she turned two and I'm ridiculously stubborn, I have just lived with the pain.
This nipple butter has been very helpful. It helps sooth and moisturize the area, and coconut oil is anti-microbial, which is great if you do have any cracking.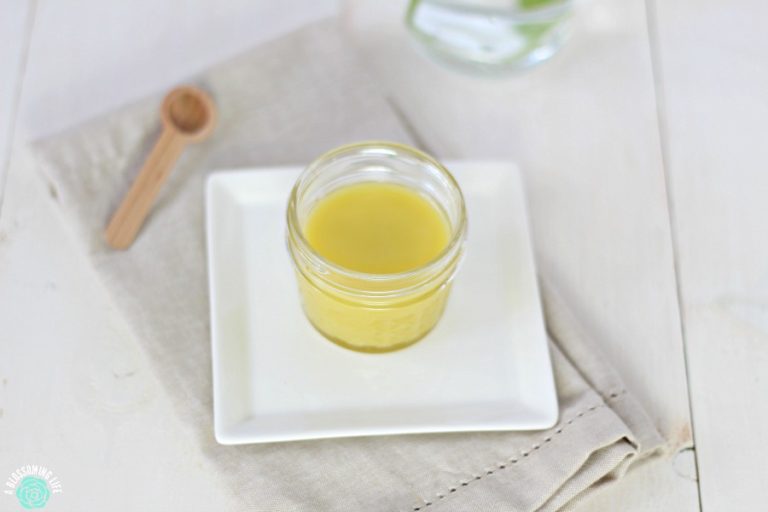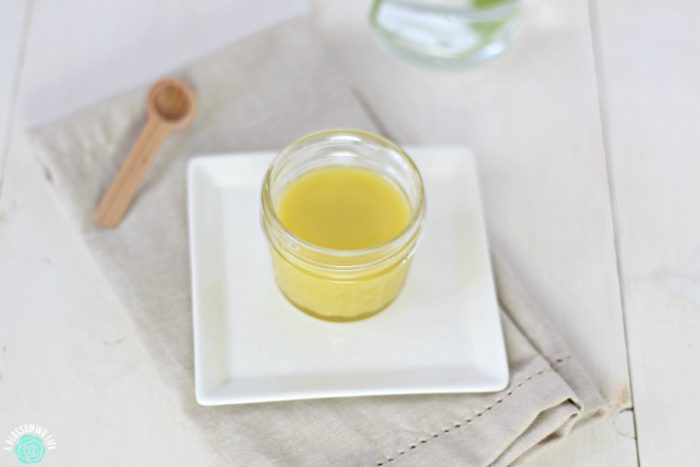 DIY Natural Nipple Butter
Ingredients:
Directions: Melt ingredients in a double boiler or in the microwave using a glass dish. Stir and pour into a container. Allow to cool completely.
To use: Apply nipple butter right after feedings (about every 2-3 hours).
This is possibly one of the easiest DIY projects. So, if you're hesitant about wanting to make homemade products, this nipple butter is a great place to start.
What has your breastfeeding experience been like?
This post contains affiliate links. Affiliate links help support A Blossoming Life at no extra cost to you.