Hey friends. Libby here, sharing these delicious breakfast muffin that is a simple recipe made from healthy ingredients, combined in one mixing bowl, yielding lightly sweetened muffins that are perfect for a quick, nutritious breakfast.
Would it be pretty accurate to say we have all been raised to believe that breakfast was the most important meal of the day? Breakfast happened, whether you were hungry or not.
Turns out, some people have also been saying that breakfast doesn't matter. If you aren't hungry, don't eat.
It's laughable how these issues tend to circle right on back around to common sense.
Let's just establish that we're only talking about food, which is simply a variety of edible matter that we eat to fill our stomach and give us whatever energy for the day that coffee isn't already providing. It's just food. Doesn't it only make sense that we ought to just eat when we're hungry, work as hard as we can to not eat when we're bored, or refrain from eating something because it sounds fun to eat?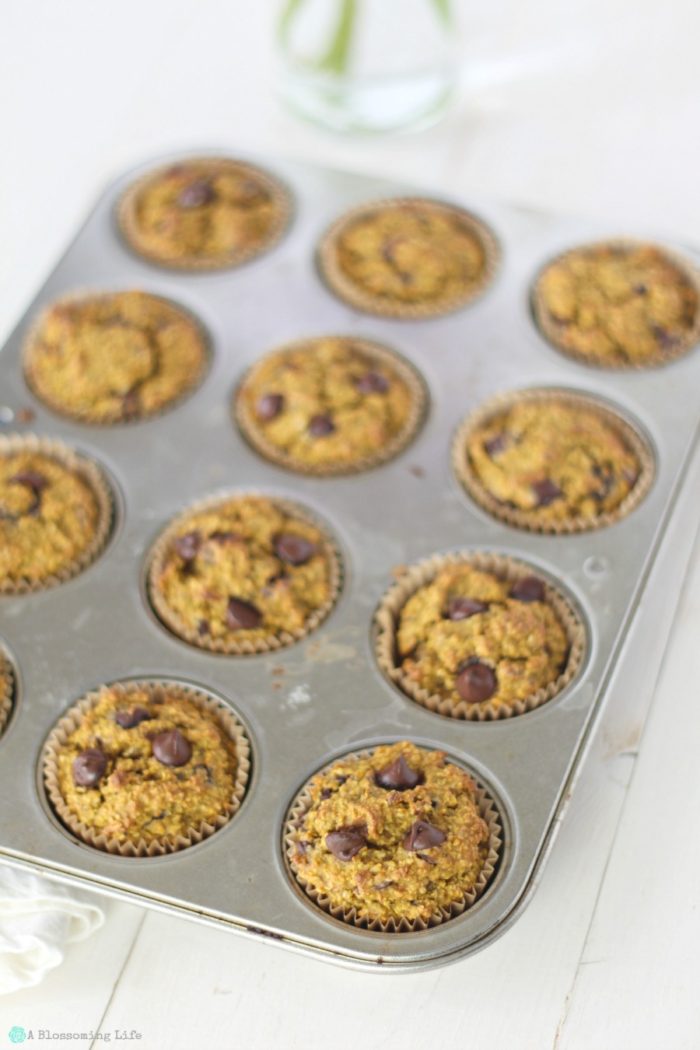 Don't feel bad if you love to eat. I do, too. It's a good and normal part of life. I say we just eat when we're hungry, recognize the difference between hungry and bored, or hungry and stressed, or hungry and dehydrated, and then move on.
So, I'm hungry around 8:30am. I'm all about eggs or oatmeal or sweet potato hash, but a far cooler mom than myself has a tradition of Muffin Fridays. So, I've been stealing that idea, because my own traditions are too difficult to come up with.
Introducing these breakfast muffins…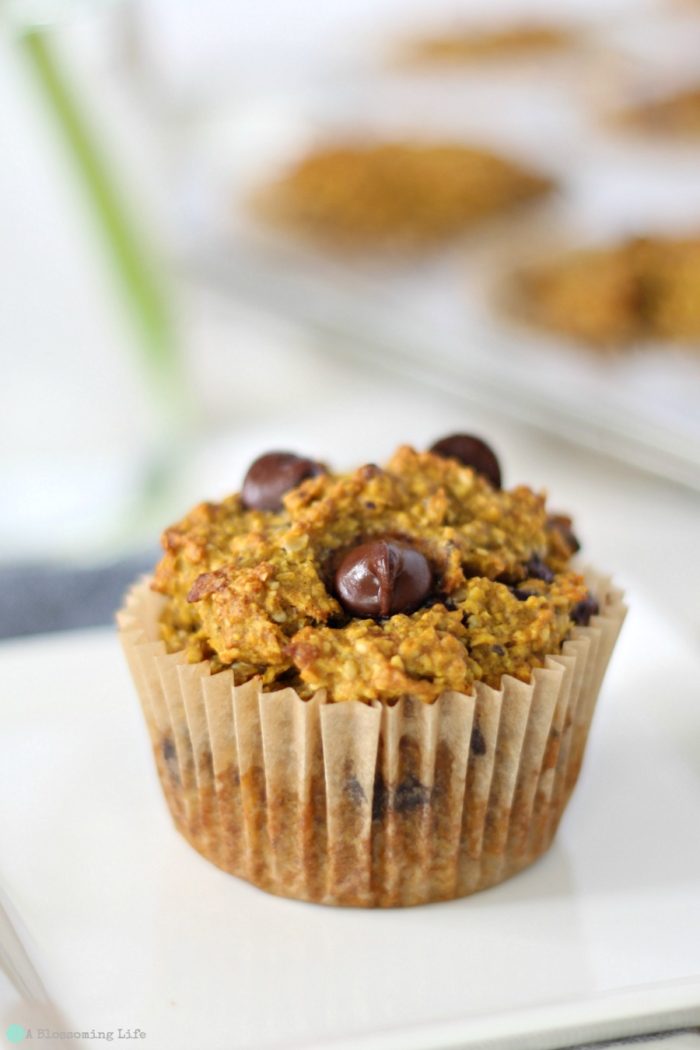 If I can make something using only one mixing bowl, I'm on board. So, I use my food processor to make a rough oat flour, add in ripe bananas and honey to sweeten, pumpkin to moisten, eggs to…what do they do? I feel like they serve a structural purpose. People say chia seeds are healthy, so they're in there. And dark chocolate chips just because.
I'm happy with these muffins because, A) they look gorgeous, and B) they are actually really nutritious, and C) they actually taste delicious.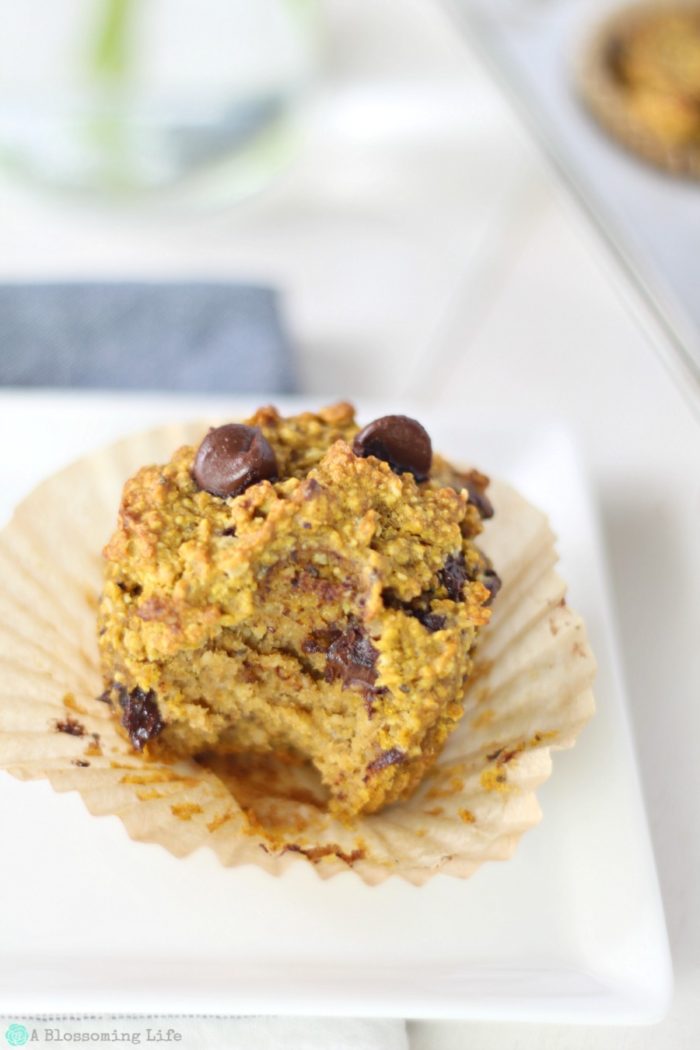 *I've also made them with a blend of oat and wheat flour, and they were great. Straight oat flour gives a nuttier texture.
What are your thoughts on breakfast? And do you have any similar traditions throughout your week?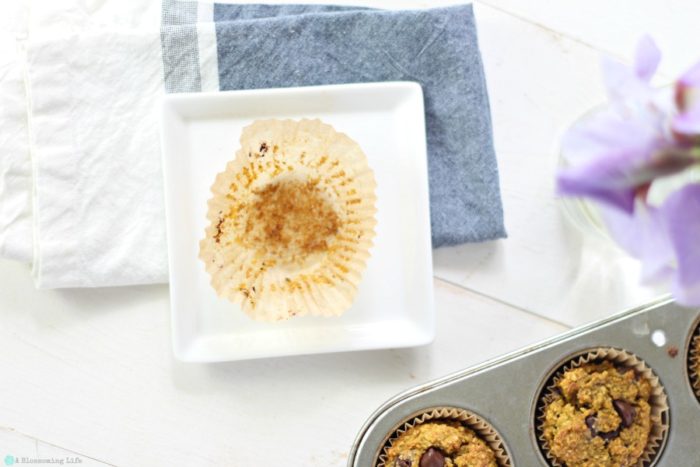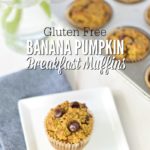 Banana Pumpkin Breakfast Muffins
Simple, healthy ingredients combined in one mixing bowl, yielding lightly sweetened muffins that are perfect for a quick, nutritious breakfast.
Ingredients
3

cups

oatmeal

1

tsp

chia seeds

1/4

tsp

salt

1/4

cup

honey

more or less, to taste

1/2

cup

butter

melted

1

egg

1

cup

canned pumpkin

2

bananas

very ripe

splash of vanilla

1/2

cup

dark chocolate chips

1

tsp

baking soda
Instructions
Preheat your oven to 425F.

In a food processor, add oats and blend until a rough flour has formed.

Add all other ingredients but the chocolate chips, processing thoroughly.

Add chocolate chips, finishing with just a few turns in the food processor.

Using a greased muffin tin, fill the cups to the top.

Bake in the oven for 8 minutes to capture a tall rise, then lower the temperature to 350F and bake for another 16 minutes.