Homemade Natural Sleep Salve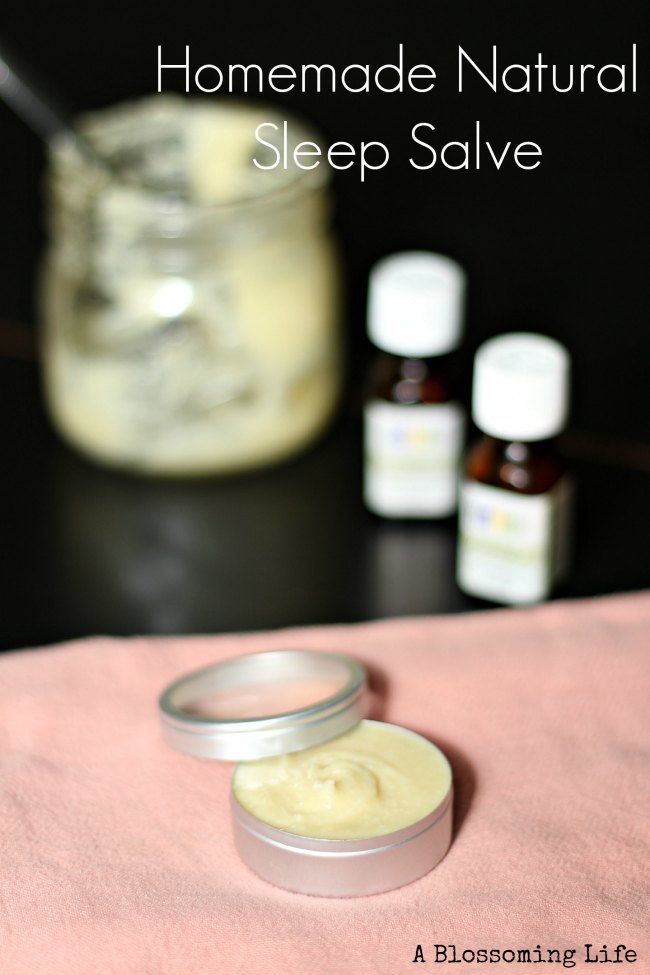 I have always been one the have a difficult time calming down at the end of the night and getting a full rested night sleep. I guess that's what happens when you always have a million things going through your brain… like my next blog project ahem…
This salve helps you relax, fall asleep faster, and sleep better through the night. I first noticed the amazing benefits of essential oil with sleep when I would rub lavender essential oil on my feet before I went to bed. It helped me sleep better though the night and I was less likely to wake up and eat haha. But seriously… I almost always would wake up at 2 or 3 am to eat a snack.
This salve includes nourishing and moisturizing ingredients like coconut oil and shea butter. Also, it includes essential oils to help your relax and fall asleep. Lavender essential oil calms, increases circulation, and helps induce sleep. Cedarwood essential oil is an antiseptic, anti-inflammatory, and sedative.
Homemade Natural Sleep Salve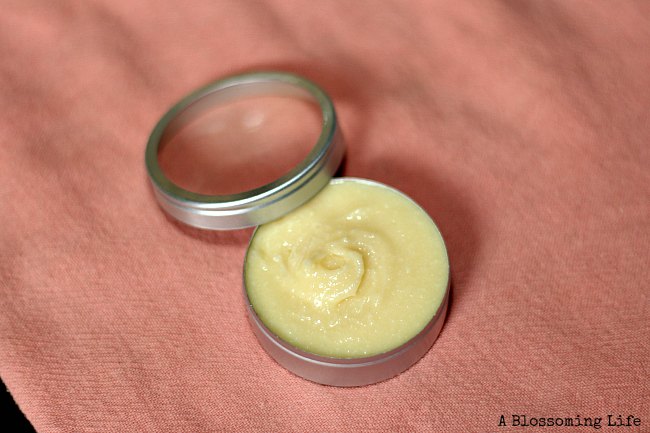 Ingredients:
Directions: Add a 1-2 inches of water to a medium size pot and bring to a boil. While waiting for water to heat, add first 4 ingredients to a mason jar or heat proof glass. Place mason jar into water and turn heat down to simmer. Stir occasionally, until ingredients have melted. Remove mason jar from the water (use a towel or heat pad) and allow to cool completely. Once cool, mix in essential oils and place in container like this one.
To use: Before bed, slather on dime size amount of the salve onto the bottoms of your feet, wrists, or chest. Snooze like a baby.
Notes:
Always talk to your doctor before using essential oils
Pregnant women should avoid using cedar wood essential oil.
They are differing opinions on the safety about using lavender essential oil during pregnant. Always consult your physician before using.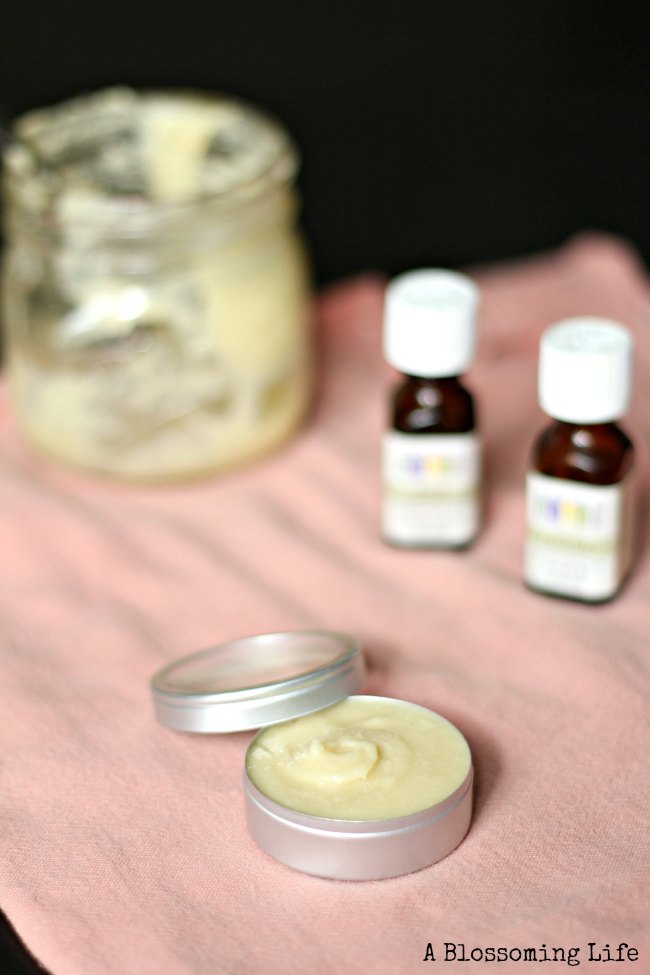 Have essential oils helped you sleep?
This post contains affiliate links to help support this blog. I receive a small compensation for products purchased through this site at no extra cost to you.