Whole30 Update: Symptom Free from Ulcerative Colitis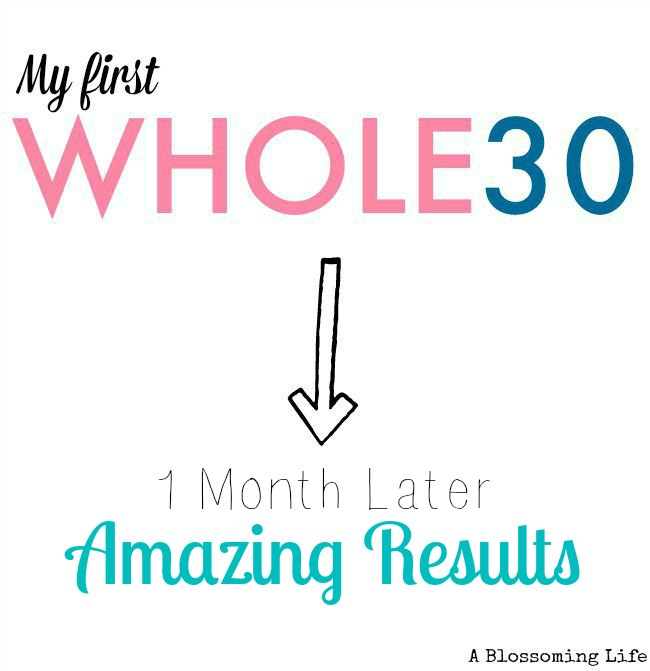 Hey y'all! It has been a little over one month since the hubby and I completed our first Whole30 and today I'm going to share with you the amazing results…
The backstory…
When my hubby was 17 years old he was diagnosed with a severe form of Ulcerative Colitis (UC). A terrible autoimmune disease that is very similar to Crohn's disease. Basically , ulcerative colitis is a condition when the lining of the colon becomes inflamed and develops open sores or ulcers. It causes great pain and discomfort. Supposedly there is no cure for it! The hubby has been on a ton of medication for the last 10 years to help control his symptoms. He would rarely have a flare up and usually felt pretty good. He would occasionally start to get symptoms when he reduced his medication or didn't take it for awhile because he ran out of it. So we knew it wasn't healed.
I had been trying to convince him to try the GAPS diet and the autoimmune paleo diet, which he just wasn't interested in because he felt fine most days. Finallys I convinced him to try Whole30 since many of our friends were doing it too! Man, I'm so thankful he did!
The Results…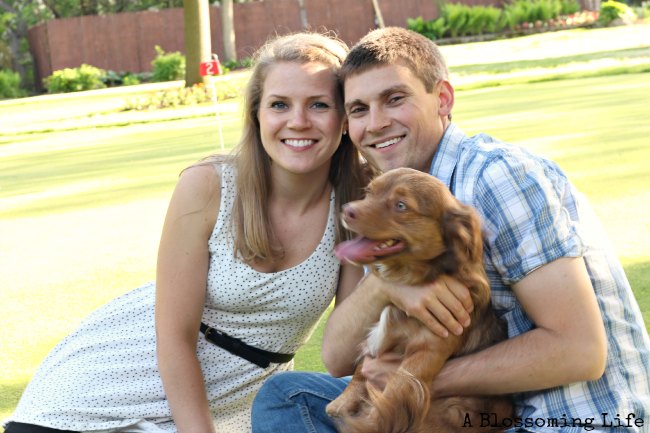 On May 27th, the hubs started taking half his medication and a little less than a week later completely stopped. We waited and waited, and prayed that he was healed, and waited some more to see if any symptoms would flare… Nothing. We did research on foods that affect UC the most and decided that gluten and dairy were probably going to have to go. Well, his first day off his Whole30 hubby decided he HAD to have pizza. We're from Chicago people… This guy could eat pizza everyday if I would let him. He made his own gluten free pizza and got "raw" cheese hoping that would be ok. Let's just say he learned his lesson and he's not eating dairy anymore.
So one month as gone by since we finished our first Whole30 and he has no symptoms (besides sadness from not being able to eat pizza and normal ice cream). Allelujah! We and many friends have been praying like crazy! It's crazy to think a disease that he has had for 10 years and had to be on constant medication can be controlled with diet. He will have very small amounts of dairy every now and then and continues to stay away from gluten.
The scary thing about his medication…
I remember back in the day, before we got married that he had told me that he couldn't be on one of his medications when we were going to try to have kids. Well, since that day of trying is coming closer I started doing research on the medications he was taking. One of them is a immunosuppressant that is suppose to be used for short time periods, and is usually used for organ transplant patients. It causes cancer, infertility in men while taking the medication, and birth defects. He had been on this for 10 years! Ahhh! Why I didn't look this up sooner I don't know! I'm embarrassed to say that I hadn't.
We have been continually been praying that his colon is healed and believe that through diet and Jesus it has! For the first few weeks I would ask him every day how he was feeling in a panicky kind of way. Now, I rarely ask him and he's been feeling great! I'm so thankful for his willingness to try Whole30 and the results that happened! Praise Jesus!
Interested in Whole30? Here are our week by week Whole30 Challenge..