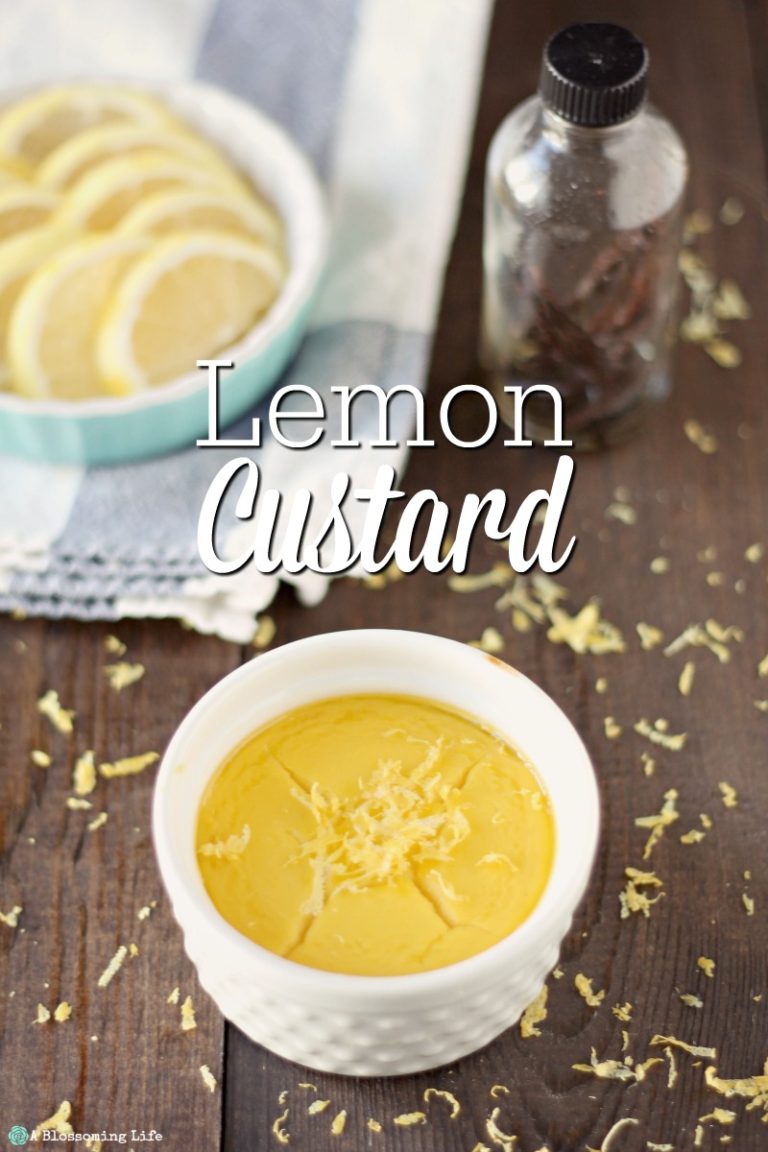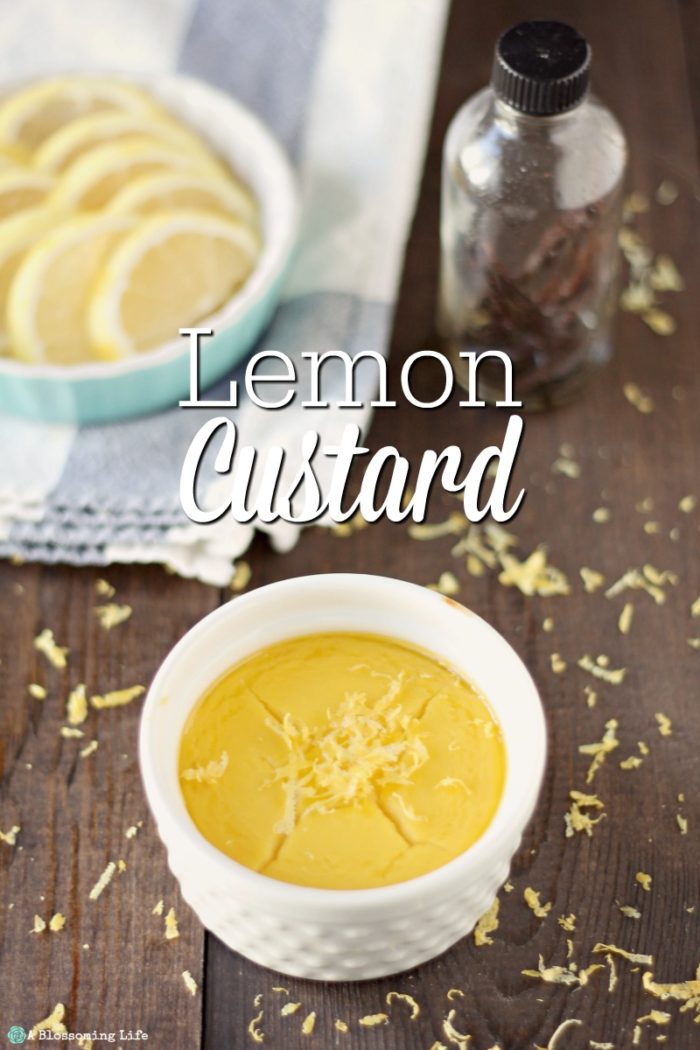 Lemon Custard is a bright twist on traditional custard. This creamy, lightly tart custard has a hint of sweetness from fresh honey. This is a really easy dessert and is truly a crowd pleaser.
Last week, I shared that I had been in a food rut as of lately, but not anymore, my friends! Sometimes the simplest things can really inspire you. My hubby wanted to go look for a book (AKA something Cubs-related, even though he would deny this claim) at Barnes and Noble. So, with a baby strapped to my back, we went book hunting. Of course, I went straight for the best selling cookbooks just to flip through the pages. All the photos were gorgeous. Seriously, have you seen Danielle Walker from Against All Grain's book, Celebration? Absolutely gorgeous. Even though I didn't purchase the book (because I'm cheap, but Christmas is right around the corner), it gave me desire to create gorgeous and simple recipes for my family. Or was it all the episodes I watched of Gilmore Girls lately? Luckily, cooking doesn't have to be hard or fancy.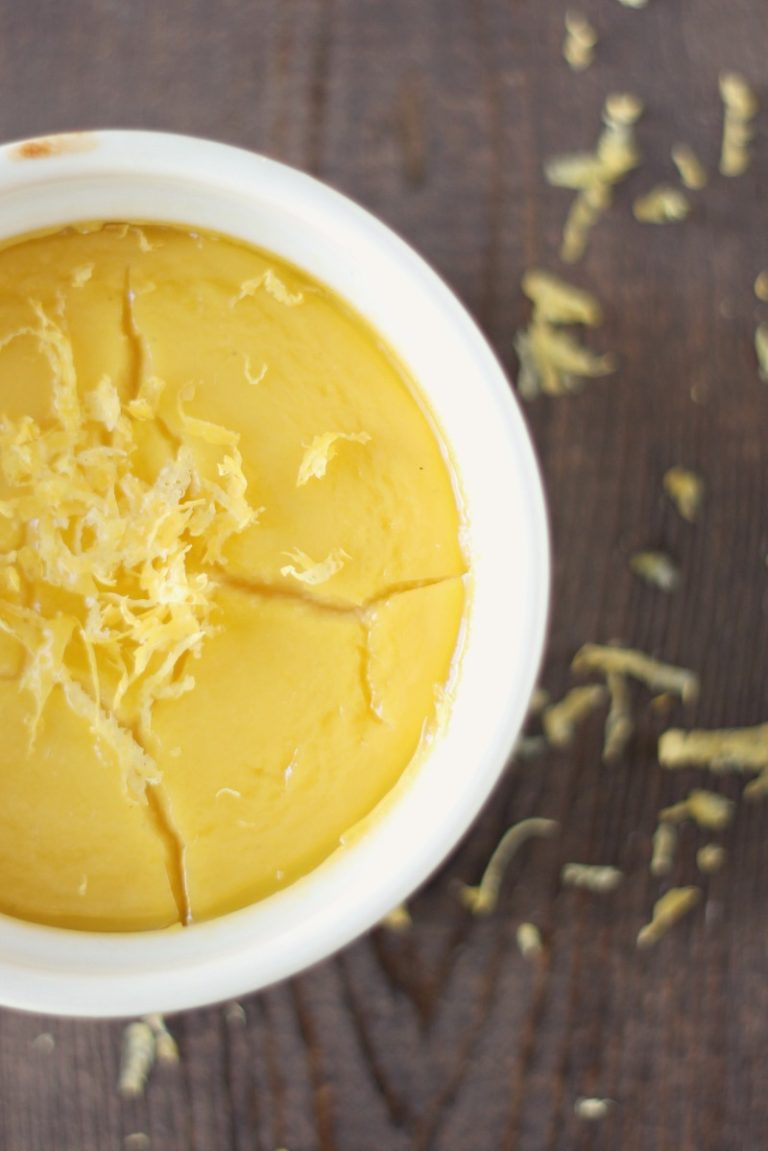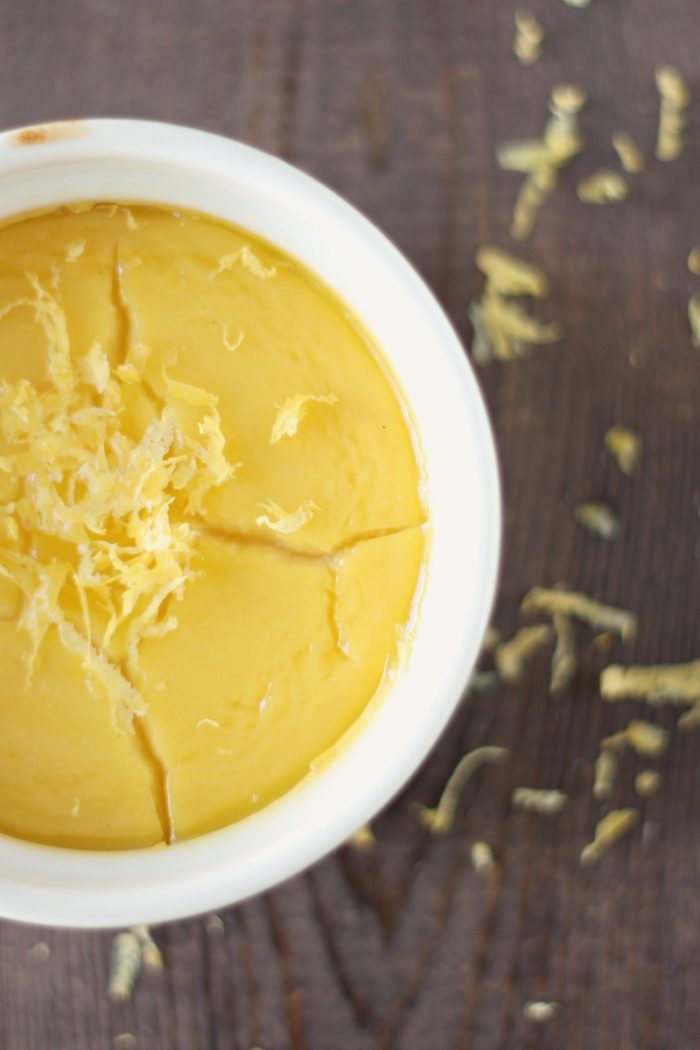 Lemon desserts are one of my husband's favorite things in the whole world. Specifically, lemon bars. Unfortunately for him, I swore off lemon bars a long, long time ago. See, while we were dating, I had to make lemon bars for a school project and, of course, I got stuck making the same dang recipe five million times. That included juicing and zesting seven dang lemons each time. Plus, this girl was crippled with eczema on my hands back then. Can you imagine? My hands were on fire. Can you tell I'm not sour at all about this (pun intended)? I haven't made lemon bars since. Lately, his luck has turned around, and I have been making other delicious, lemony desserts.
We had some of our wonderful friends over for dinner the other night and decided to whip this recipe up. It's really simple, and I made it early in the day (you know, so the lighting was good for pictures, #bloggingproblems), stuck them in the fridge, and then they were ready to serve later that evening with the company of friends. Nothing is worse then scrambling around last second trying to get food together. The kitchen is a mess, and you can't think straight. I'm not the only one that feels that way, right? Easy, real food desserts, like this creamy lemon custard, just look like hard work, but you can whip this bad boy up with just a few simple ingredients. The best part about this dessert is that you can eat it hot or cold. I did both… on the same day.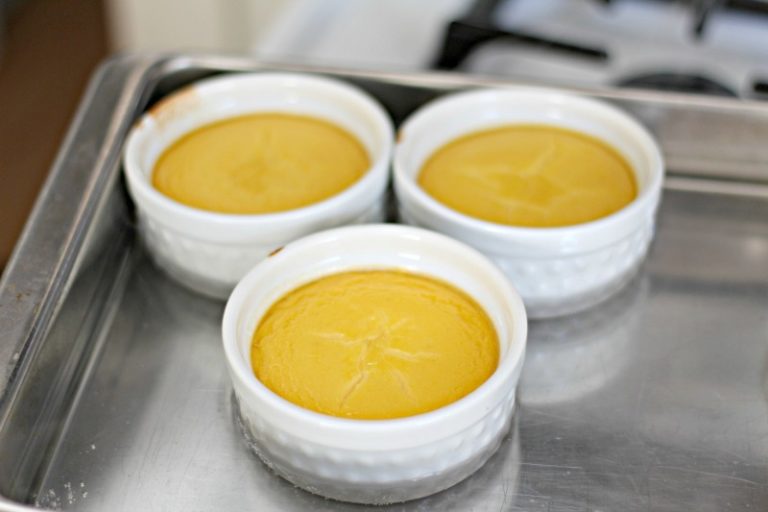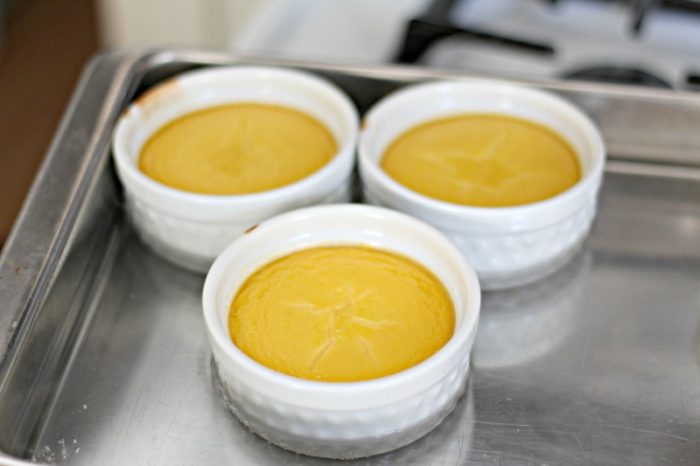 Lemon custard baking in a water bath.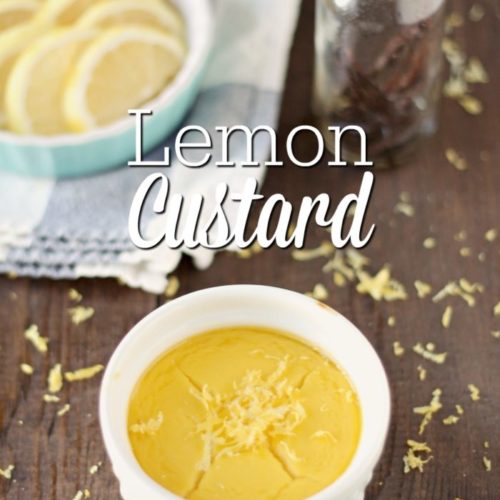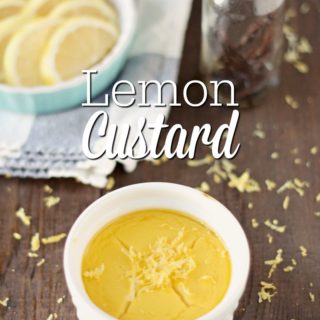 Lemon Custard
Lemon Custard is a bright twist on traditional custard. This creamy, lightly tart custard has a hint of sweetness from fresh honey. This easy dessert is a real crowd pleaser.
Print
Pin
Rate
Ingredients
1

cup

lemon juice

fresh, or I just use this good quality brand

1

cup

half and half

or cream

3

whole eggs

3

egg yolks

1/2

cup

honey

1

tsp

vanilla extract

dash of salt

lemon zest for garnish

optional
Instructions
Preheat oven to 325.

In a saucepan, gently heat milk on medium-low heat until hot, but don't let it burn.

Place eggs in a bowl and whisk.

Once milk is hot, very slowly add the milk to the egg mixture, whisking continuously. If you do this too quickly, you will end up with scrambled eggs. Not cool.

Once the milk has been completely whisked in, whisk in honey until dissolved. Add remaining ingredients.

Pour into ramekins or another baking dish, and place on a baking sheet with water (water bath).

Bake for 50-60 minutes until custard has set and starts to slightly brown around the edges. The middle should still jiggle a bit.

Allow to cool. Enjoy. Place in the fridge if there are any leftovers.
If only our chickens would start laying some eggs, this recipe would be that much better. How much do you love custard?