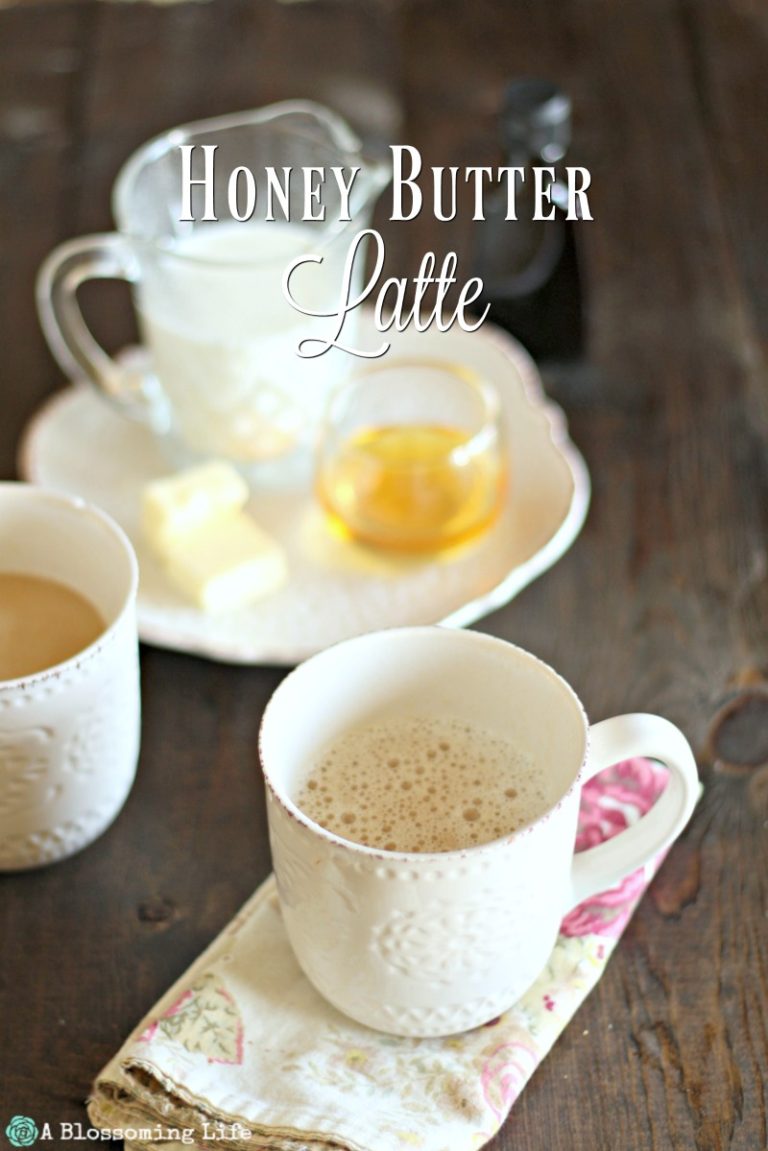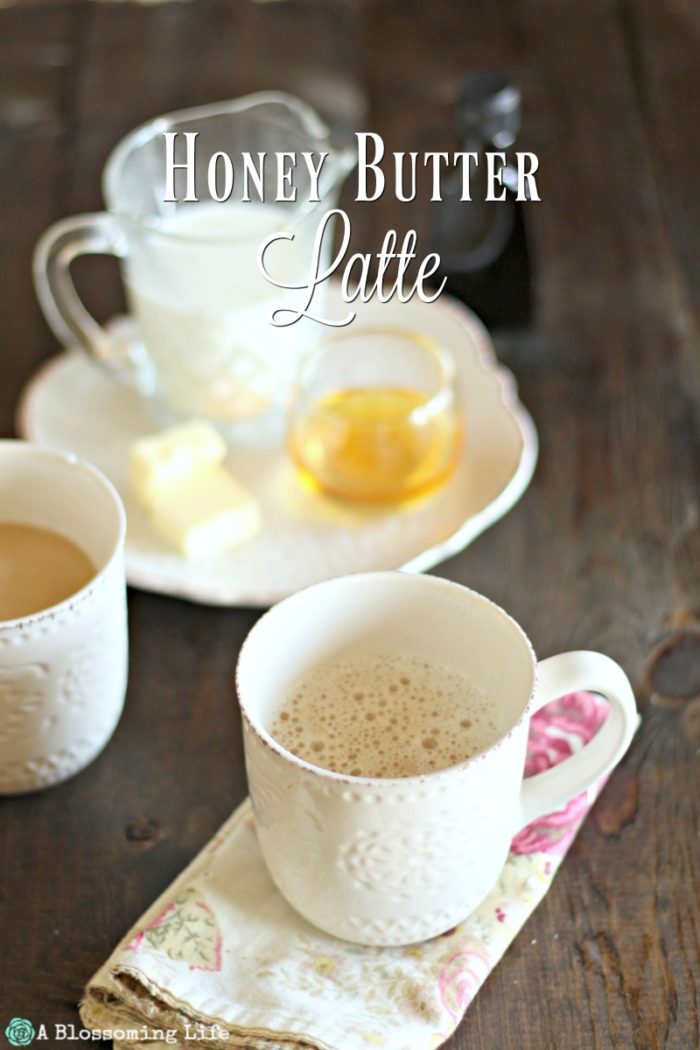 Coffee lovers? Let me quickly explain why you're going to love this honey butter latte.
It's rich.
It's sweet.
It's creamy smooth.
It's easy.
Lattes are my favorites. I love coffee with cream, but espresso and steamed milk just kick it up a notch.
Did you know latte is the shortened form of the Italian word caffelatte, which means "milk coffee"? Literally everything about "milk coffee" is appealing to me. Milk is delicious, and coffee is widely loved.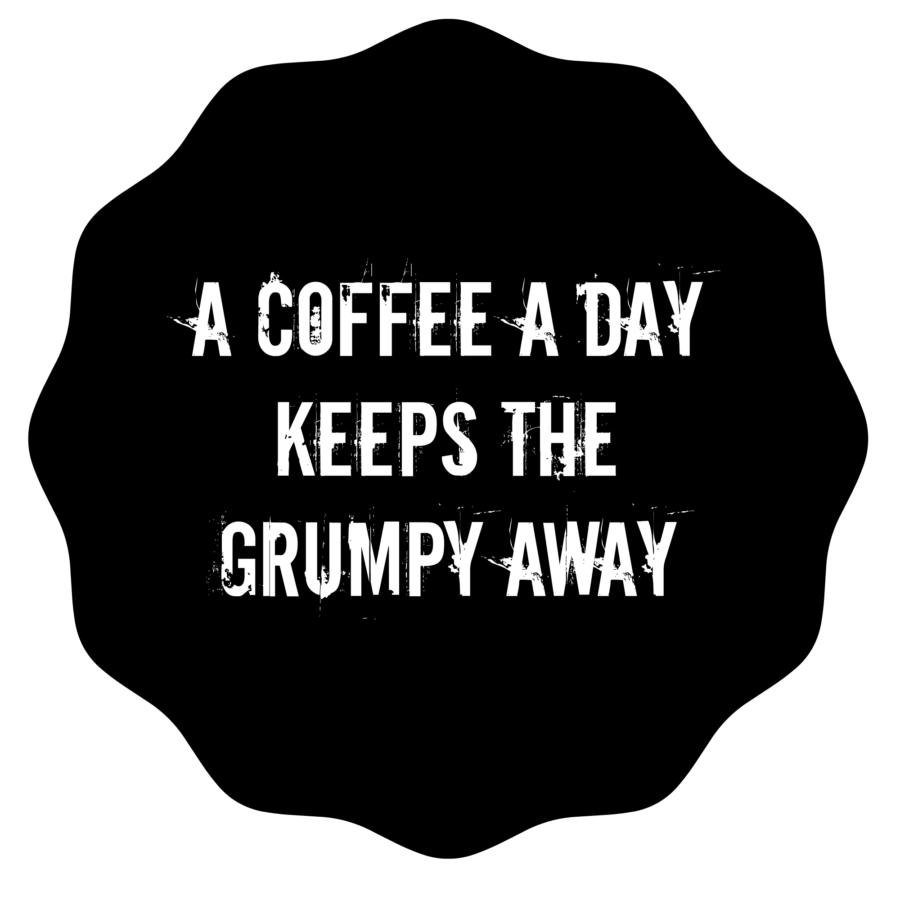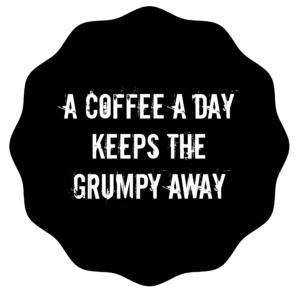 We don't own an espresso machine, but we always make our coffee as dark as possible (and as dark as enjoyable). If I'm feeling motivated, I haul out the coffee grinder to finely grind our dark roast (which we buy ground, already). Usually, though, I just overwhelm my coffee filter with dark roast and let it do it's thing. An even better choice is going with the French press (Like this one)
. Whichever of these methods I choose, I just make it dark. It's not so much the caffeine I'm looking for as it is the depth of flavor, and when I'm combining milk with my coffee, a weak brew just doesn't work. You'll end up drinking sweetened, hot milk with a hint of coffee, which isn't the goal.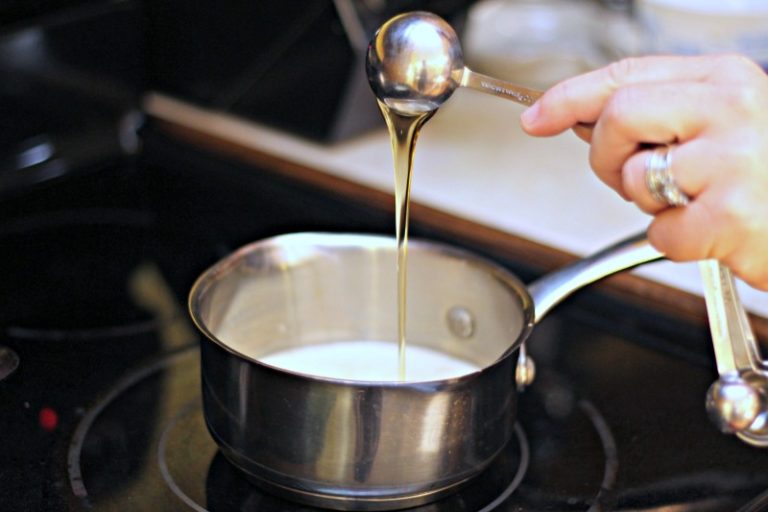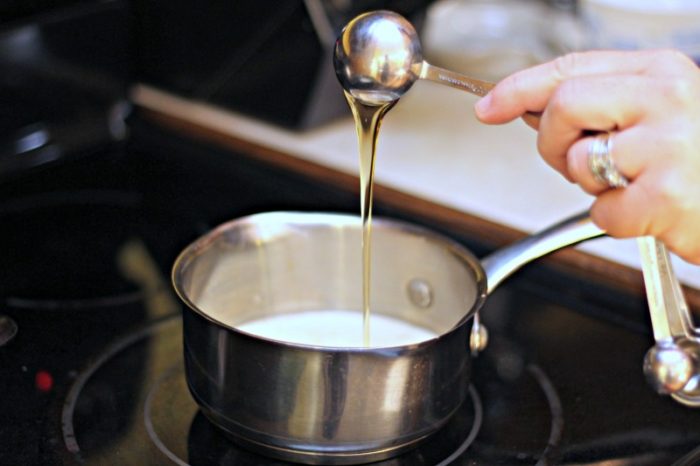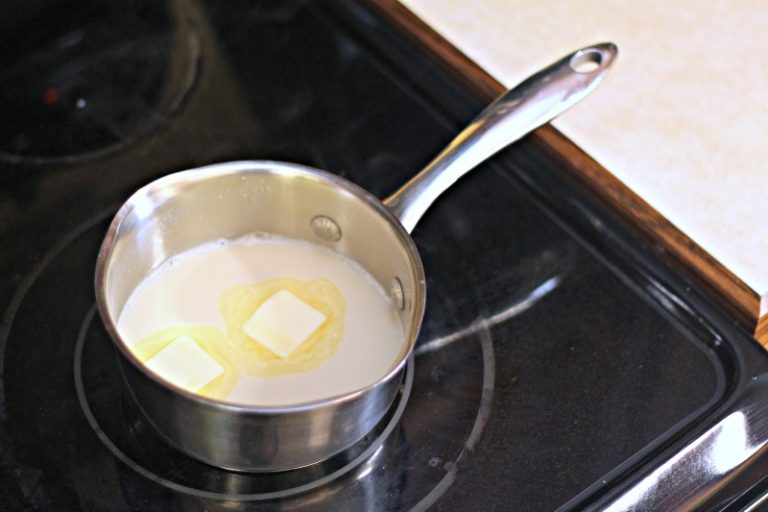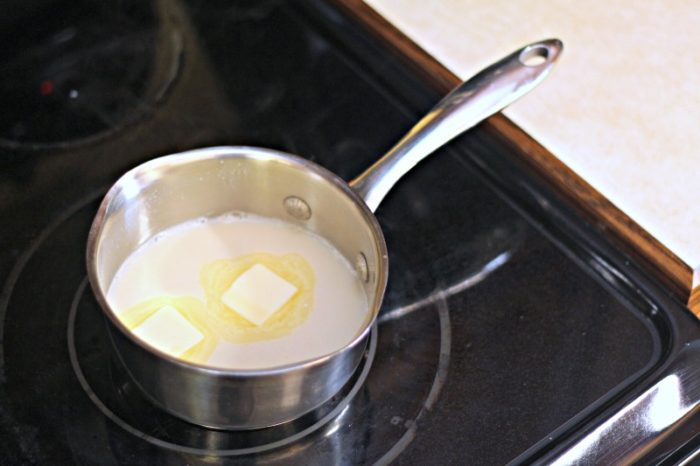 If you own a frother, use it. If not, like me, get creative. Use an immersion blender (Amy has this one)
or a hand mixer (I have this one)
with a single whisk. I used the latter of these, and it worked great.
I used the microwave for time purposes, but the stove top works great, too, and really, it doesn't take too much longer.
People like this drink. It's really good. The combination of whole milk (or half & half), honey, and butter creates a blend that is rich, creamy, sweet, and completely smooth. The touch of salt in the butter counters the honey, and vanilla provides another layer of flavor.
Obviously, this is a feel-good, taste-good drink. It's not a skinny version, and it won't help you get skinny, but it's absolutely delicious.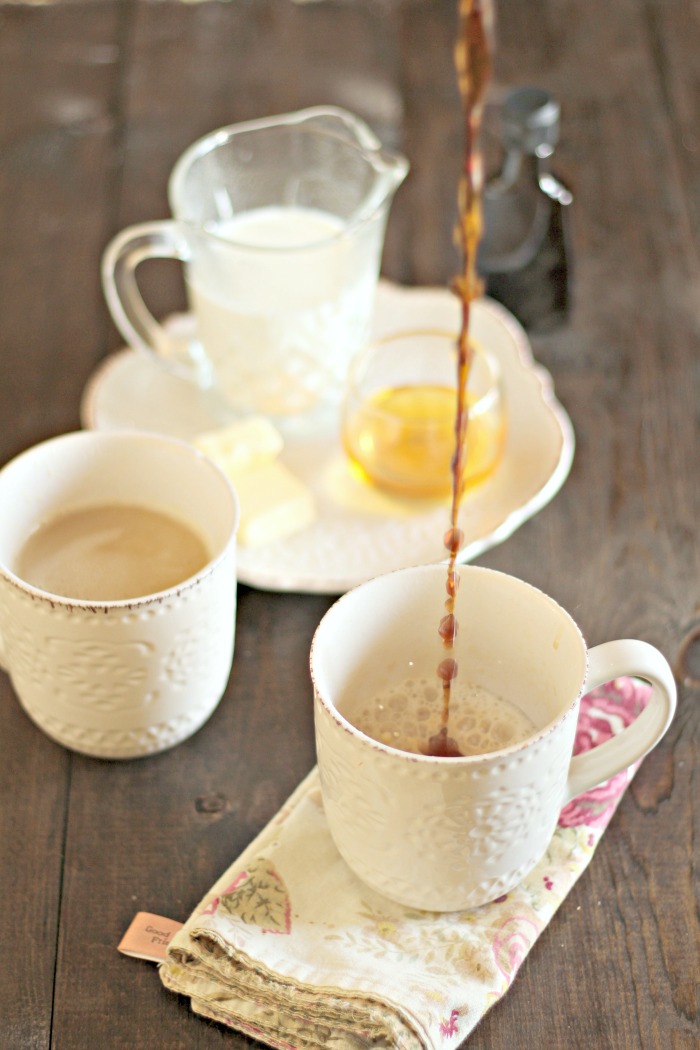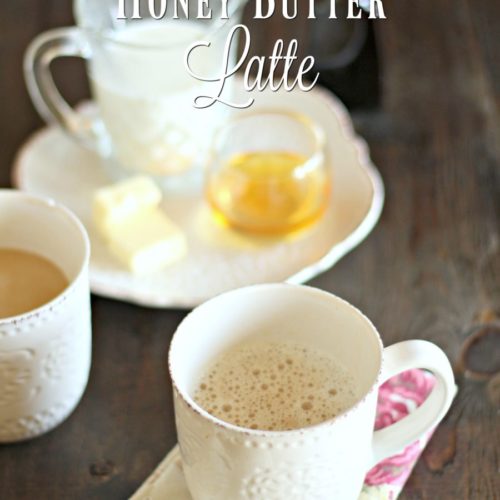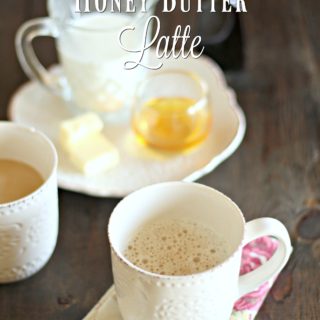 Honey Butter Latte
A rich, smooth, frothy latte sweetened with honey.
Print
Pin
Rate
Ingredients
1/3

cup

full-fat milk or half & half

1.5

Tbsp

honey

more or less

1/4

tsp

vanilla extract

1

Tbsp

salted butter

Dark roast hot coffee or espresso
Instructions
Microwave method
Add whole milk, honey, vanilla, and fresh, cold butter to your coffee mug.

Heat in the microwave until the butter melts, but be careful to avoid boiling.

Using a hand mixer (with one whisk) or immersion blender, whip these ingredients until they become frothy and the butter is visibly incorporated.

Poor hot, fresh coffee into your mug, to the strength you prefer.

Super simple, incredibly tasty.
For the stove top
Use a small saucepan, add your ingredients (except coffee), heat them up, blend them well, and poor them into your mug. Add hot, fresh coffee, and enjoy.
Notes
Avoid boiling to avoid curdling. No one wants curdled latte.
Try a deeper saucepan for the stove top/hand mixer method to avoid splattering your arms with hot liquid.
Nutrition
Serving:
1
g
|
Calories:
252
kcal
|
Carbohydrates:
30
g
|
Protein:
3
g
|
Fat:
14
g
|
Saturated Fat:
8
g
|
Cholesterol:
38
mg
|
Sodium:
142
mg
|
Potassium:
223
mg
|
Sugar:
30
g
|
Vitamin A:
485
IU
|
Calcium:
92
mg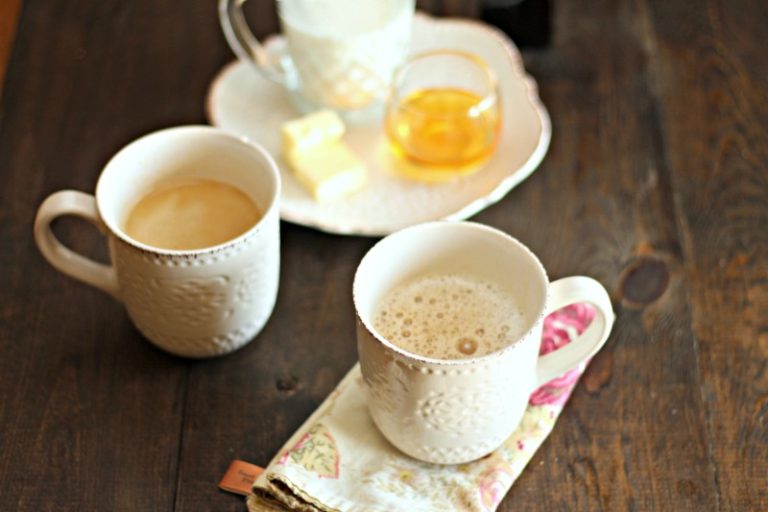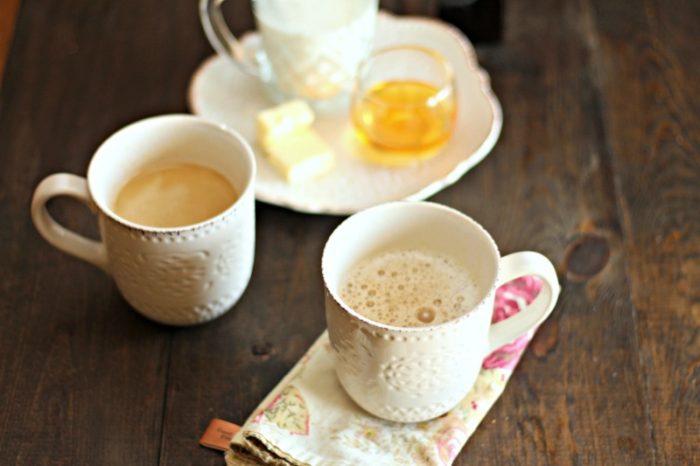 I would love to know your favorite, homemade coffee drinks. Leave us a comment and share your good tastes!
This post contains affiliate links. Affiliate links help support A Blossoming Life at no extra cost to you.