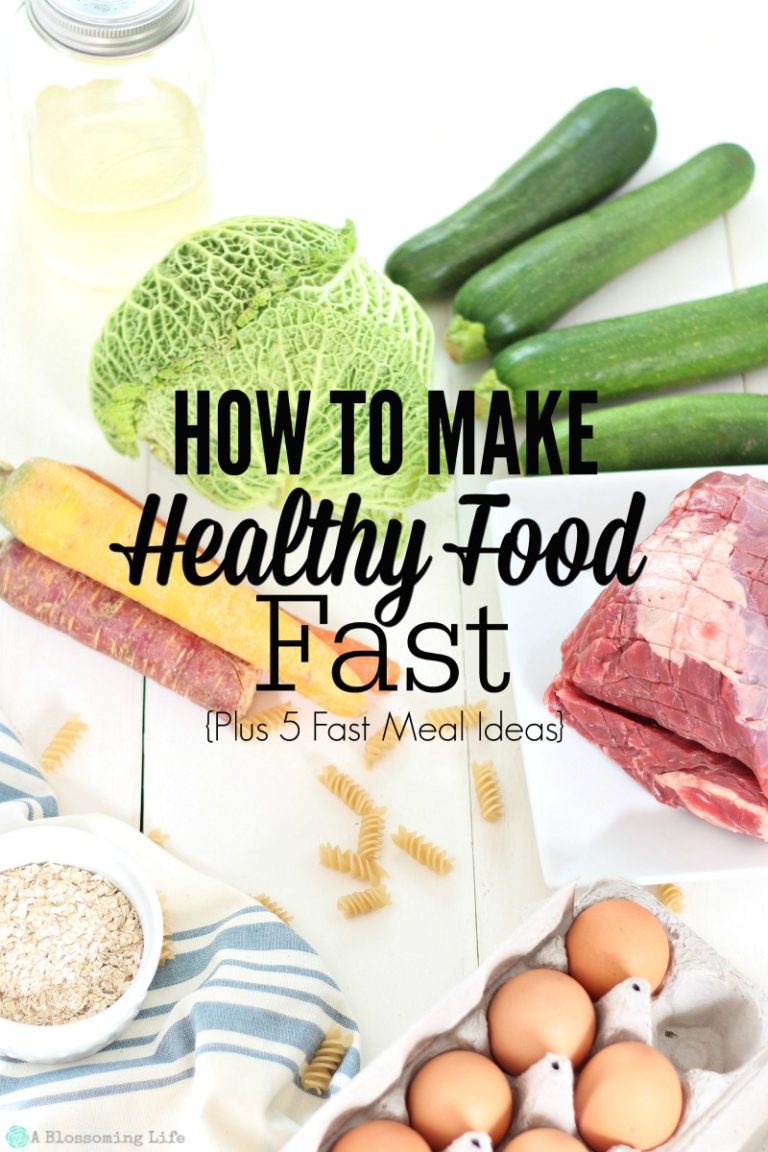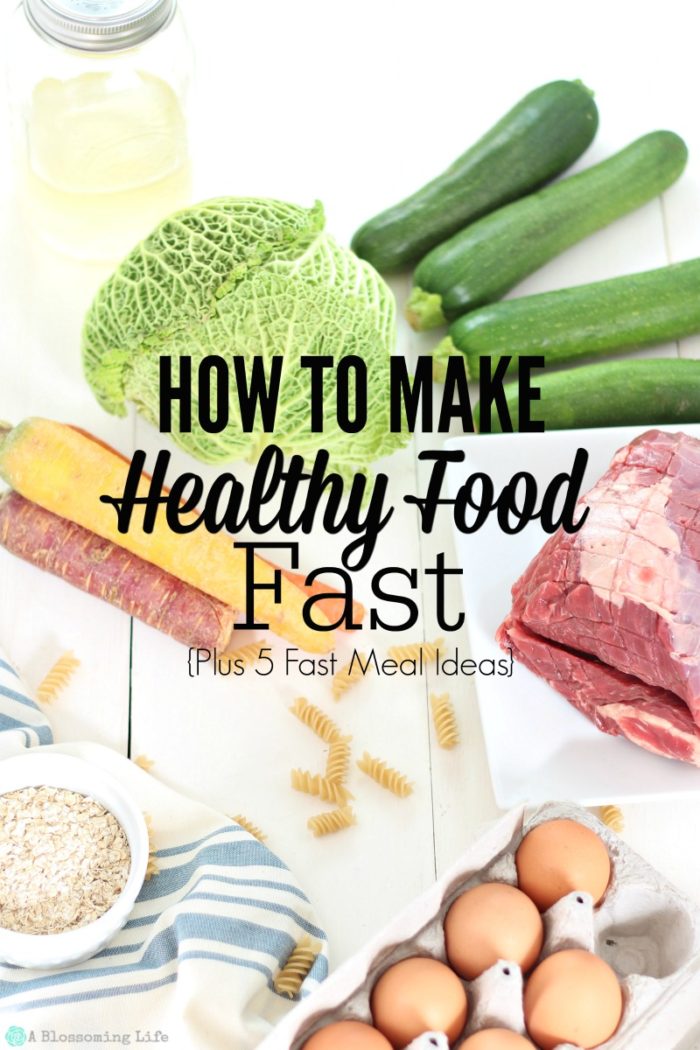 When it comes to eating healthy, I can be… well… pretty lazy. By the time dinner rolls around, I'm not always in the mood to make any meal. So sometimes I might get a pizza delivery. Which is perfectly fine as long as I don't do it all the time, I don't see a problem in treating yourself occasionally. But when I do cook, usually, our family sticks to real food recipes with simple ingredients that don't take a whole lot of time. I'm a busy mom that works from home with a very busy toddler… time isn't always on my side. I know I'm not the only one out there who feels this way. If you work outside of the home, when you come home from work, the last thing you probably want to do after a busy day is cook a meal. I've been there, so I feel your pain. Actually, hubby did, because he would cook most of the time (luckily, he is also on the real food, healthy bandwagon). Eating real food will make you feel better, and you can feel good that you are feeding your family wholesome food that is truly nourishing. So, what is one to do when they lack time, energy, or motivation? You learn to make healthy food fast. Here are a few of my favorite tips to make really healthy meals, really fast!
How to Make Healthy Food Fast
Choose frozen
Frozen veggies (and fruit for that matter) are my favorite, and you can pretty much get any vegetable frozen these days. Always keep a variety of frozen veggies in stock so when you need to throw together a healthy meal really fast you can always include veggies. Some of my favorites include: butternut squash, peas, green beans, broccoli, California blend, frozen beets (to add to smoothies), stir-fry blend, and riced cauliflower. Plus, frozen fruits and vegetables keep well longer than fresh, so you will waste less.
My favorite nighttime snack is frozen fruit (usually raspberries) topped with a little honey and/or sunflower seed butter. Sounds weird, but it's tasty.
Utilize leftovers
We always make more than we need for one meal. Cook a whole chicken, pot roast, and/or pork loin (I like to do this in my Instant Pot or Crock-Pot
)
for dinner, and then use it the rest of the week for quick and easy lunches. Same with grains. I make sure to cook extra rice, pasta, biscuits, quinoa, etc. Lunches for us typically include a starch (rice, GF pasta, squash, or potatoes) with veggies and meat. Many weeks, especially in the winter, a huge pot of soup will be simmering on the stove for quick and easy lunches and dinners the rest of the week.
Prep days
Now, while I don't typically do a full-on prep day, I know many people that do and love it. They get almost all of their meals ready for the week by cooking and/or just preparing fruits and veggies one day (usually on the weekend), and then portioning them out. They will put all of their lunches for the week together, lessening any temptation to go out to eat during the week.
Keep a well-stocked pantry and fridge/freezer
There is nothing worse than coming home just to realize you have no food in the house. You either have to make a run for the store or order out. Keeping your kitchen stocked with real food is one way to ensure that doesn't happen. I keep a checklist to make sure I have the basics, which makes it super simple to throw together a fast, healthy meal.
Healthy convenience foods?
Is there such a thing? Yes! Canned beans, frozen quinoa or rice, pre-sliced vegetables, frozen veggies like we talked about before. All are convenience foods that aren't processed. Just cook and add spices, meat, whatever your heart desires to make a tasty meal.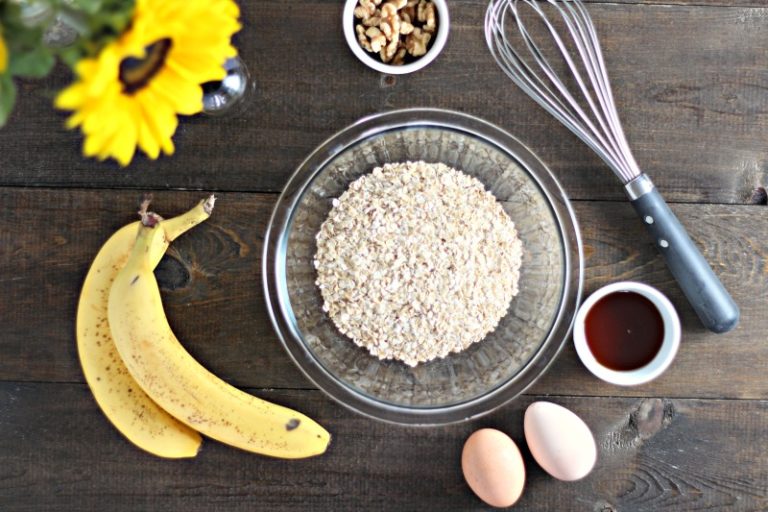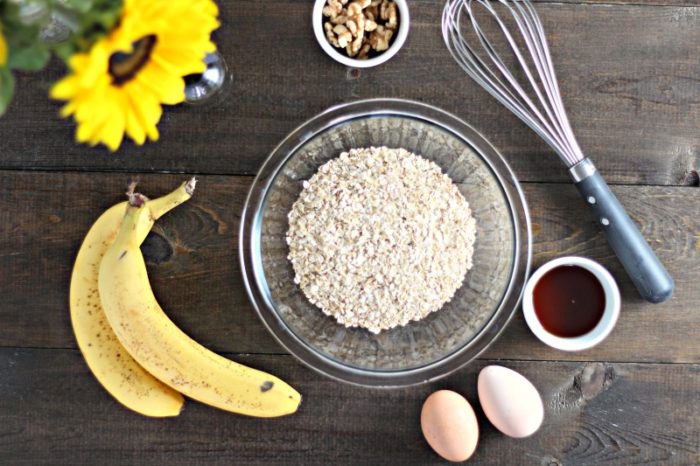 This picture is totally from the banana custard recipe we shared the other day… But it's pretty.
5 Simple Meal Ideas
You could make some of these recipes faster than 10 minutes if you have a microwave. I, unfortunately, do not own one, so it takes me a little longer.
Veggie and Squash Skillet
Sauté frozen squash and California blend together in a few tablespoons of coconut oil until hot and steamy. Add in leftover meat of choice, cook until heated through and add salt, pepper, and red pepper flakes (optional).
10 Minute Chicken Soup
In a pot, add 1 box of chicken broth (or four cups of homemade broth), 1-2 cups of frozen veggies of choice (California blend works well in this), and shredded or diced leftover chicken. Add salt and pepper to taste, as well as 1/2 tablespoon of Italian seasoning. Bring to a boil and allow to simmer for 5 minutes.
Brinner
Eggs and bacon and/or pancakes is always a great and quick meal. You can make extra pancakes and freeze them to make this even faster next time.
Roasted Chicken and Veggies
On prep day, you can dice up your favorite veggies: onion, carrots, Brussels sprouts, potatoes, etc and cook a whole chicken in the crock pot, in an instant pot, or roast it. When you're ready for dinner, place cut up veggies in a Pyrex dish or sheet pan, top with some olive oil, salt and pepper and toss with your hands. Lay out flat and bake at 375 for 30-45 minutes. Heat up chicken in microwave, or if you don't have a microwave, heat up chicken on a skillet with a few tablespoon of oil until steamy. There you have it. Dinner with very little hands-on work.
Tacos
Tacos are a staple around here. They couldn't get any easier when you already have precooked chicken. All you need are tortilla shells, chicken, some lettuce, cheese (if you're into that kind of thing), and salsa. Heat up the chicken and start building your tacos. We like to add black beans and some cilantro with ours. Also, if you have leftover rice or quinoa, I like to add a few teaspoons of cumin and some salsa to it, heat, and serve.
When all else fails, eat Chipotle… kind of kidding. But not really.
What are your favorite healthy fast food meals?
This post contains affiliate links. Affiliate links help support A Blossoming Life at no extra cost to you.