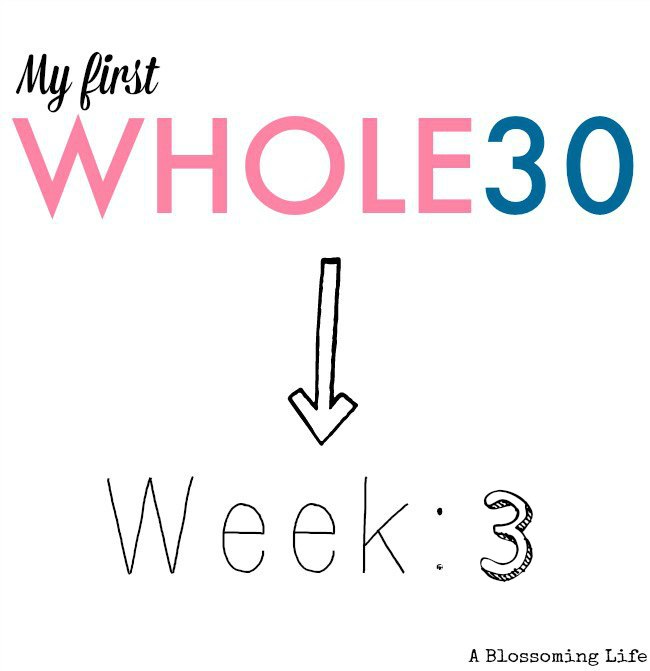 This week feels pretty ordinary. Today, I was trying to remember this past week, struggles, positive things, and this week has just been ordinary. I mean my energy is up and I'm feeling really good, but this week doesn't feel special and it didn't feel like major changes have taken place. Until today at a work meeting someone asked me how my Whole30 was going and said "you look really good… you're like glowing!" Then some others chimed in about how my skin looks great and glowing! So sometimes we may be experiencing changes and don't even notice!
Some of the positive things I'm experiencing is: I have lots of energy, I'm actually sleeping through the night without waking up to eat at 2 am, cravings for my 2 o'clock chocolate break are gone, and my acne continues to clear up.
Food boredom is starting to set in. I'm still excited to try new recipes but I'm not sure what to try and eating so much meat is becoming difficult. My hubby says he is hungry all the time. He claims this is due to not eating enough filler foods (AKA grains) and he misses them. Hopefully he will get used to not having those filler foods and relying on the nutritionally dense foods we are already eating.
I'm starting to actually miss food for the first time. I miss my fresh milk… All that creamy goodness. Topping off some frozen berries with fresh milk and a little honey… YUMMY!
Third week down…. ONE MORE TO GO! Woooo Hooo!