Chocolate Coconut Cashew Bites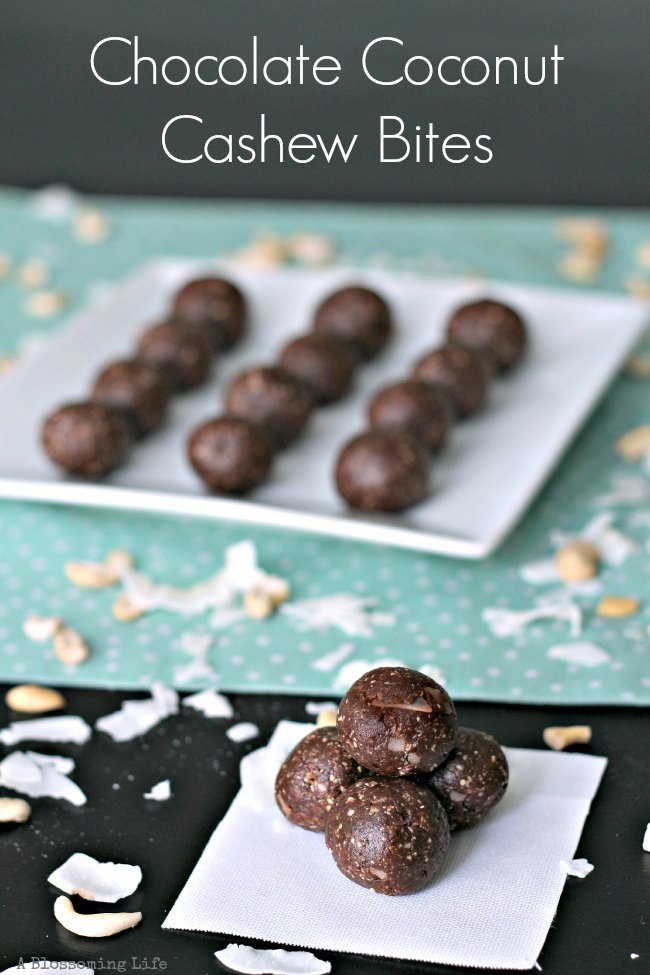 These are addicting… It's kind of a problem. They are chewy, moist, and fudgie, but they are made from 100% natural ingredients and with no sugar added. The best part is when you eat them you would think you are eating something not so healthy. I made these on Saturday and lets just say we may not have any left… we did share them with one person though. That justifies it right?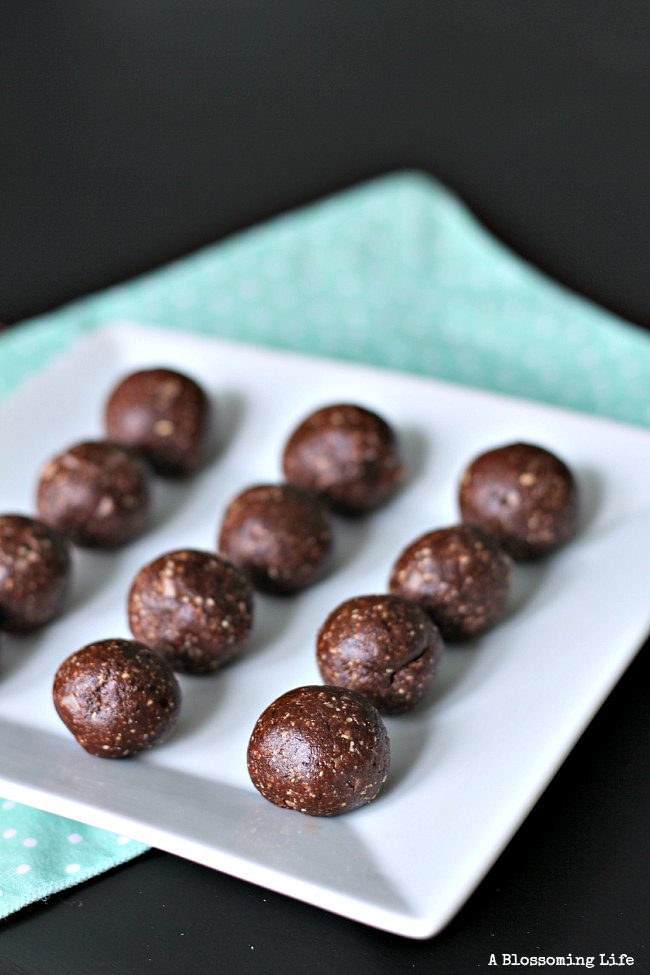 See it all started when Libby, myself, and our hubbies went to St. Louis to go to Trader Joe's. Libby made a similar recipe to this one and I was in love. I may have eaten like 5 or 6 of these wonderful chocolatey bites. As soon as we got home I whipped up some more of these bad boys and have made many variations since.
These Chocolate Coconut Cashew Bites are amazing!
Have I talked them up enough or talked you into it yet? Packed with cocoa powder
, cashews
, unsweetened coconut flakes
, and dates!
Chocolate Coconut Cashew Bites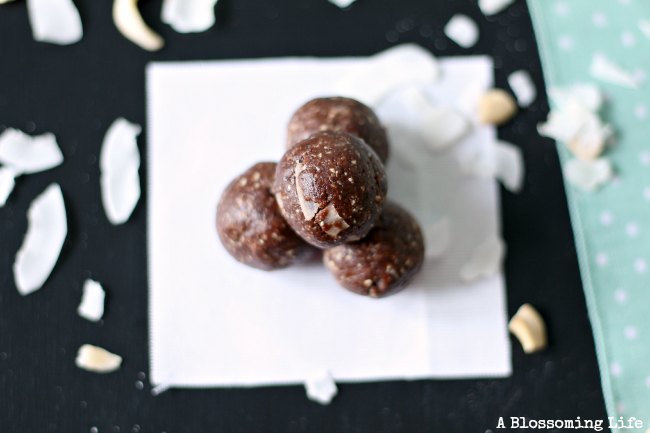 Ingredients:
Directions:
Place all ingredients in a food processor or blender and blend until completely blended/pulverized into tiny pieces and then blend some more. The mixture should start sticking together. Don't blend too much that it turns into a nut butter… Although that would probably be delicious. Place a small amount of blended nut mix into your hands and roll into a ball. Store in the refrigerator. Enjoy your super delicious and addicting little chocolate coconut cashew bites.
This recipe was inspired by Something Swanky.
Are you a chocolate lover? What about a healthy chocolate lover?